15 Winter Starbucks Copycat Recipes
This collection of Winter Starbucks Copycat Recipes includes Pumpkin Spice Lattes, Caramel Apple Spice and more delicious copycat recipes to make your favorite drinks right at home.
If you love Starbucks but you don't love the price tag, you may have tried to cut back on your coffee habit. Good news – you don't have to deprive yourself any longer.
See if your favorite is included in our list, then enjoy one for yourself or impress your guests! Do at-home baristas get tips?
Be sure to check out the rest of our easy drink recipes, too!
This post contains affiliate links.
Winter Starbucks Copycat Recipes
First things first: you can't go wrong with a classic Hot Chocolate.
Combining coffee, tea, and a collection of spices like cinnamon, nutmeg, clove, and more has never been so delicious. Try our Chai Tea Latte to find out for yourself.
The always-popular Pumpkin Spice Latte only requires a couple of special ingredients.
Our Eggnog Latte is creamy and delicious, plus you can make your own eggnog if you want to dress it up even more.
Give average everyday hot cocoa an upgrade with Hazelnut Cocoa – made with Starbucks K-Cups.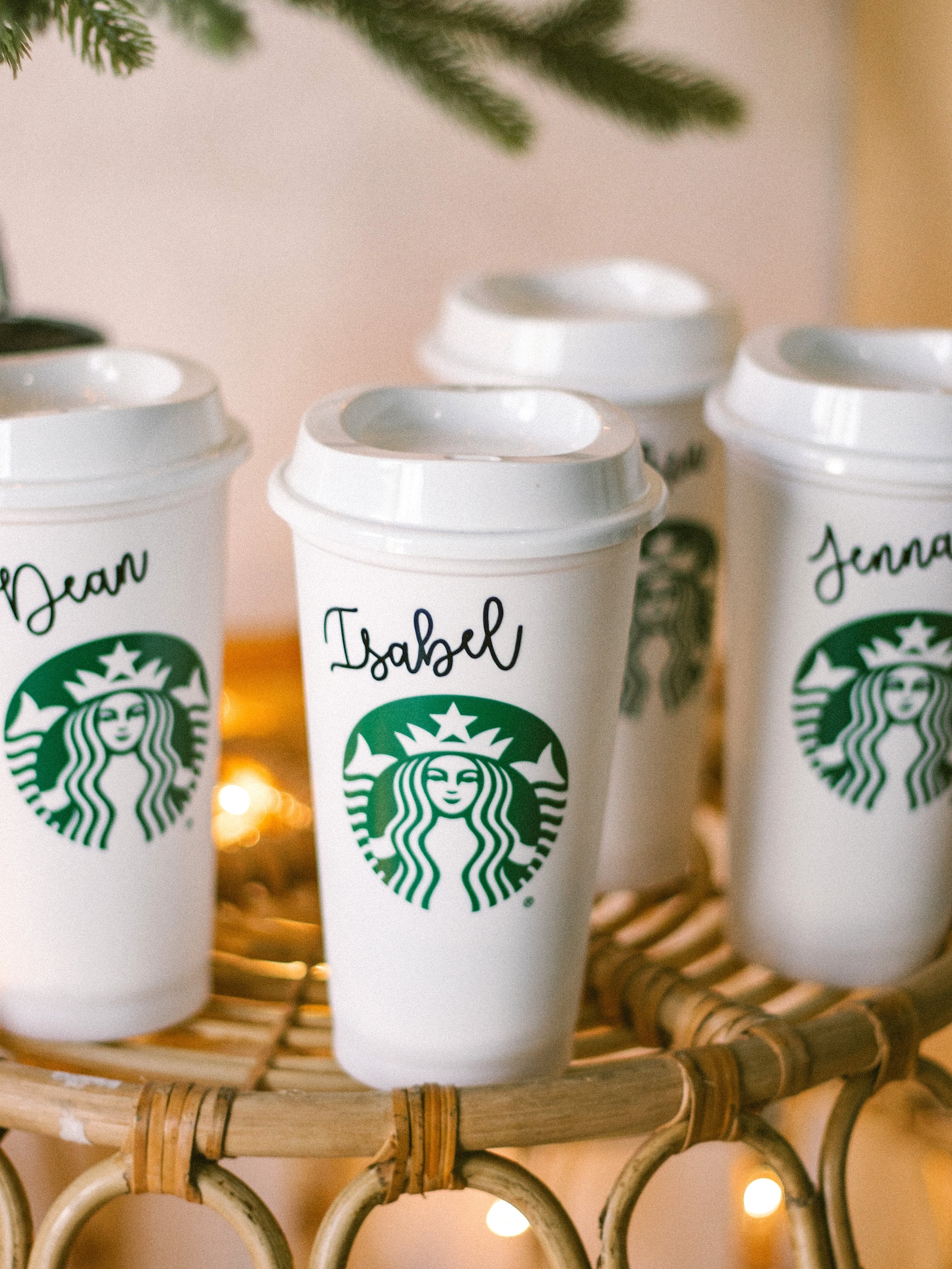 BPA Free Plastic Starbucks Cup Personalized Hot Cups with Name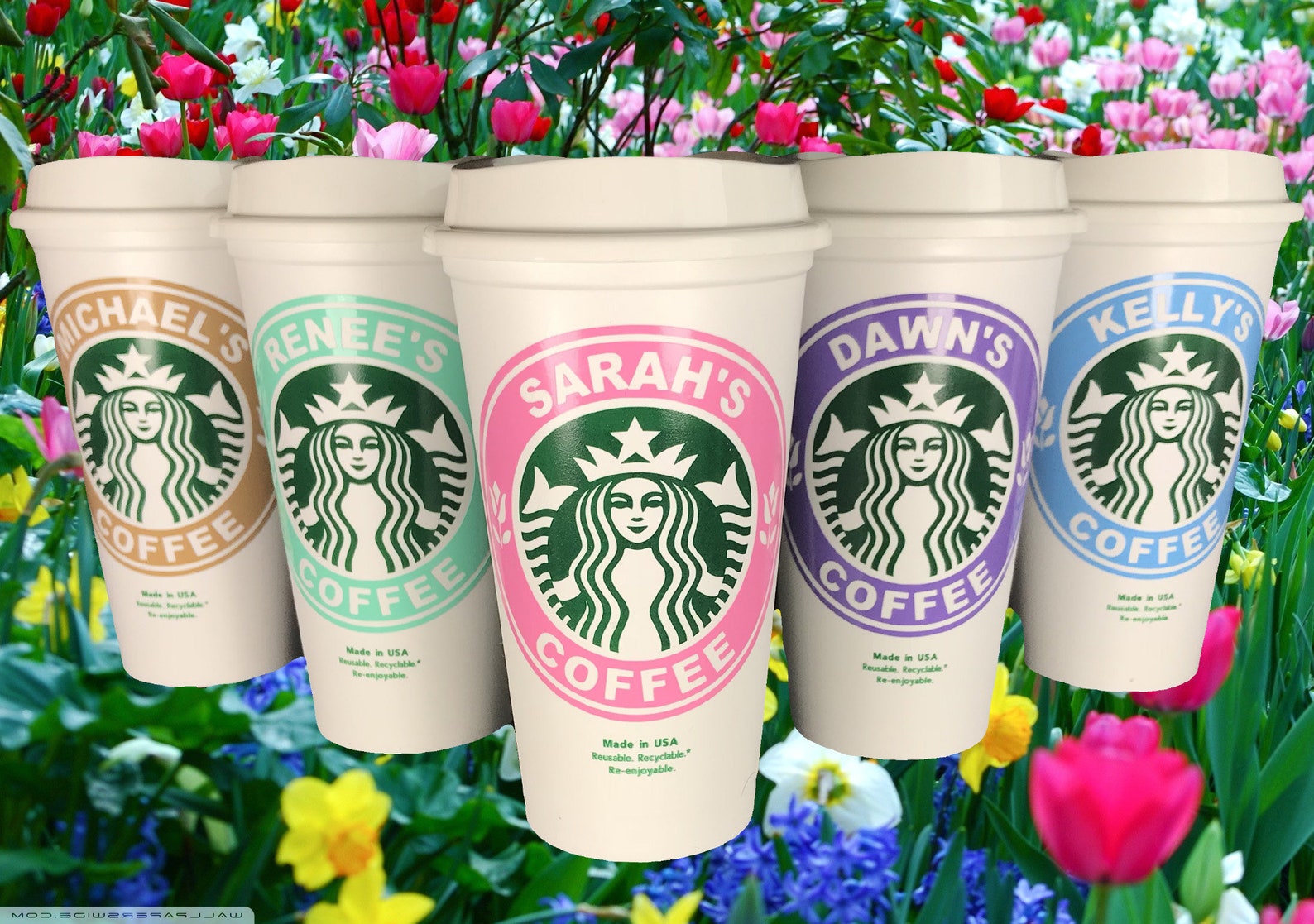 Starbucks Personalized – Spring & Summer Starbucks Coffee Travel Mug Tumbler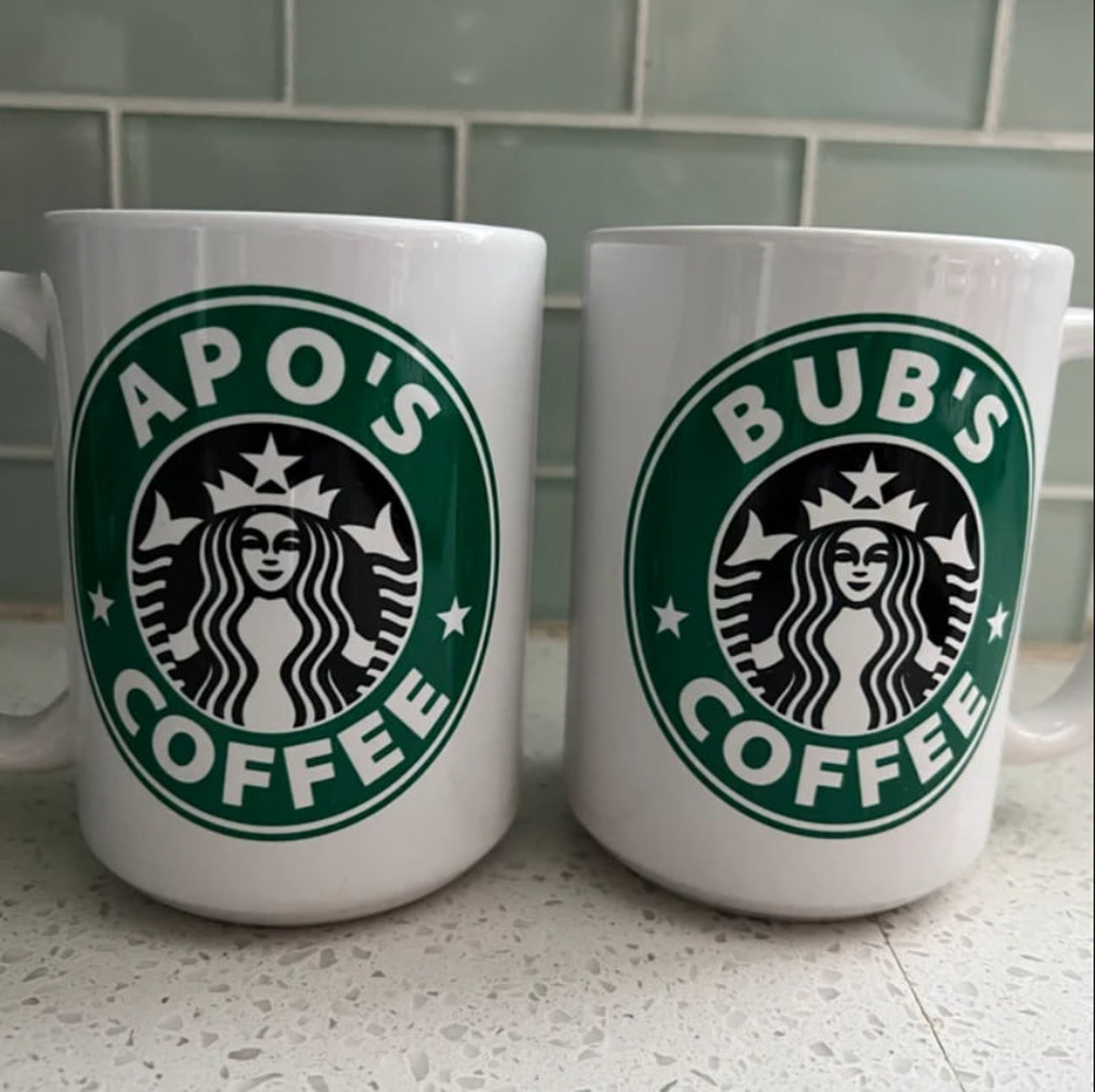 Personalized Starbucks Name Coffee Mug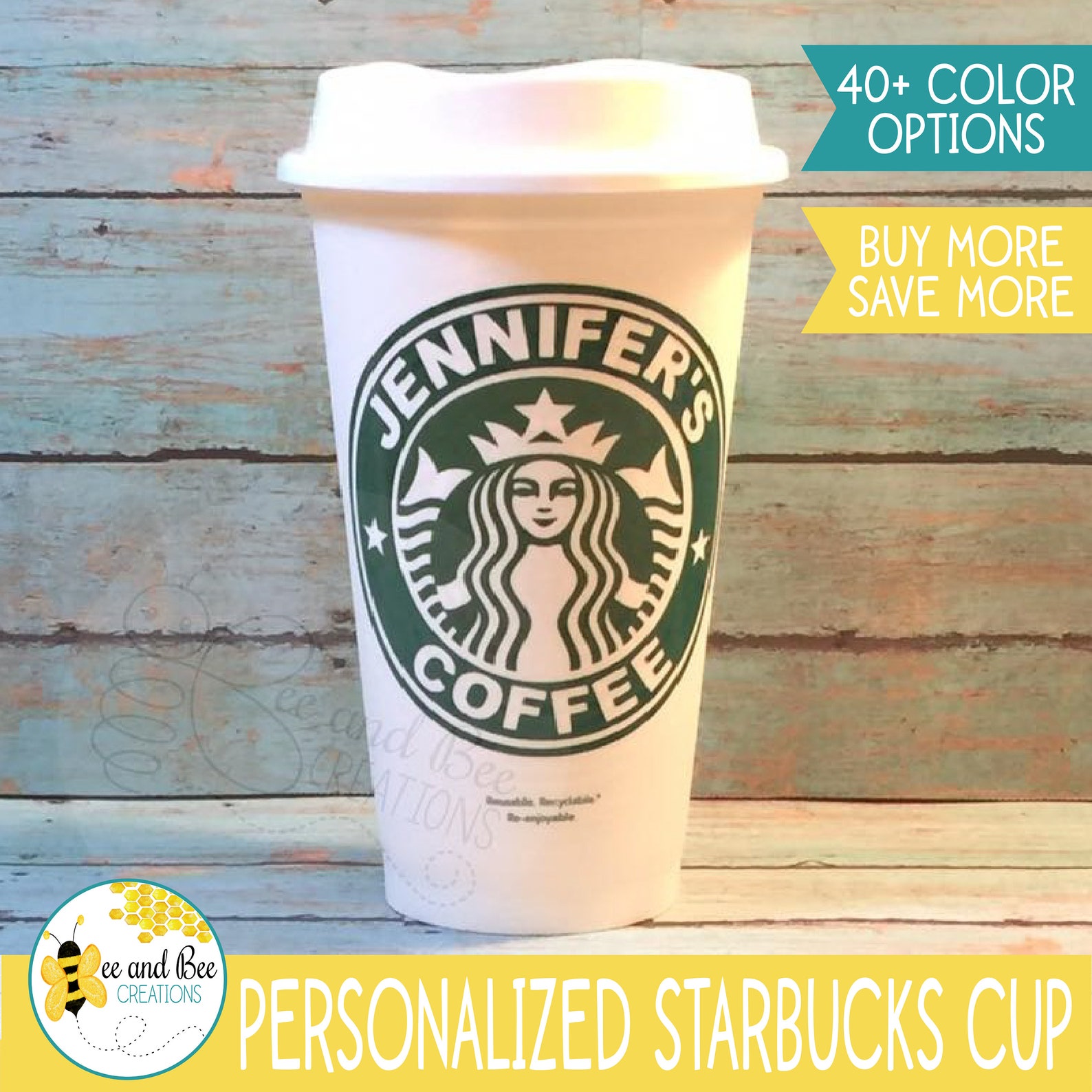 Personalized Starbucks Cup
No need to lament when you're craving a Peppermint Mocha and it's the middle of spring – make one at home with ease!
Need more peppermint? You can also try a Peppermint White Chocolate Mocha version.
Make your own Caramel Macchiato with or without an espresso machine.
A totally vegan and sugar-free option, the Gingerbread Latte copycat won't disappoint.
Want to make something delicious without a lot of extra effort? The Cinnamon Dolce Latte copycat recipe is for you.
Caramel Apple Spice is a favorite for fall or any time of the year.
Inspired by Starbucks' Chestnut Praline Latte, this Praline Latte recipe will warm you up for sure.
This Toasted Graham Latte is perfect to make when you feel like curling up with a book on a cool evening.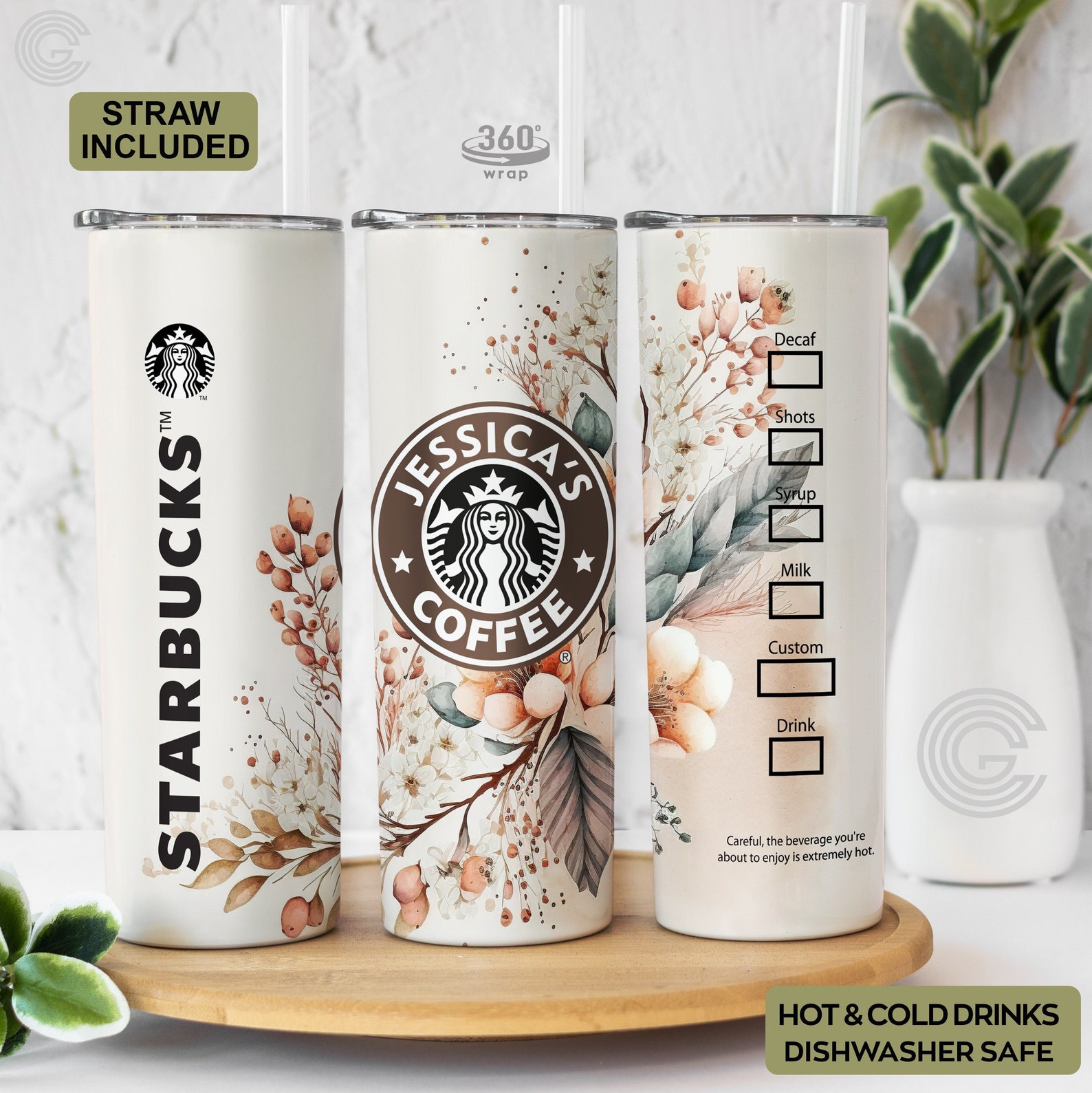 Starbucks Boho Flowers Tumbler Personalized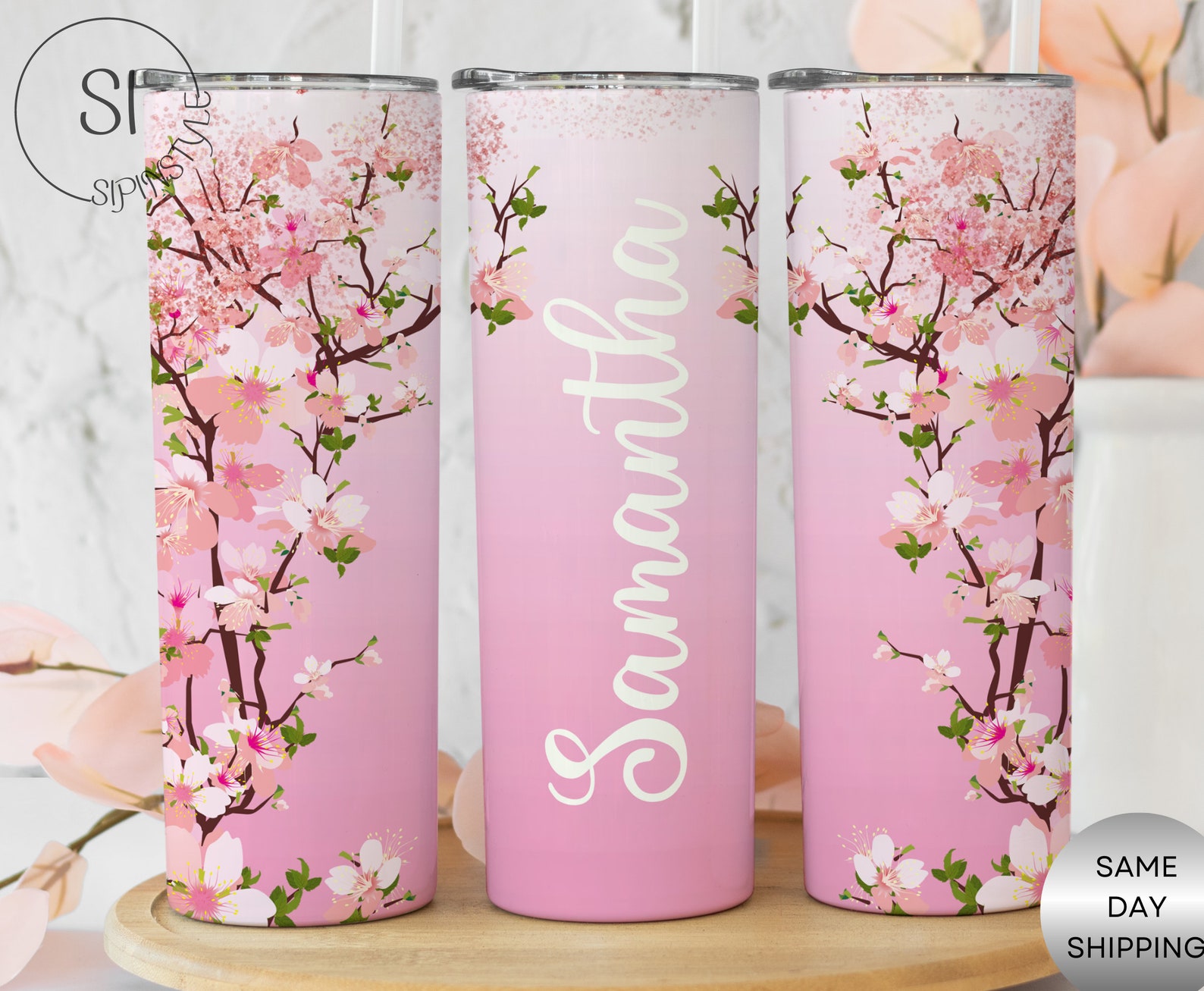 Cherry Blossom Tumbler Personalized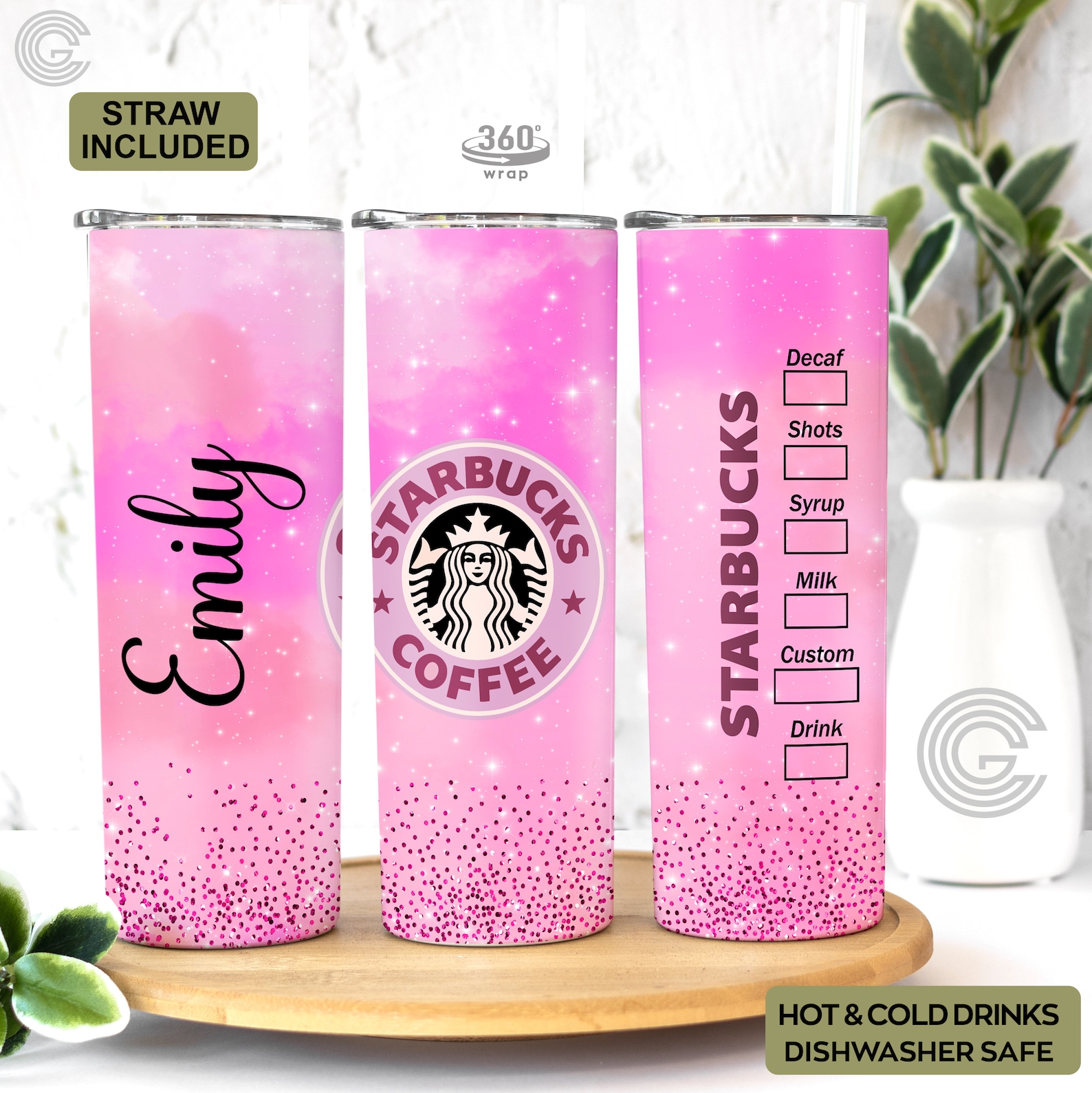 Custom Starbucks Cup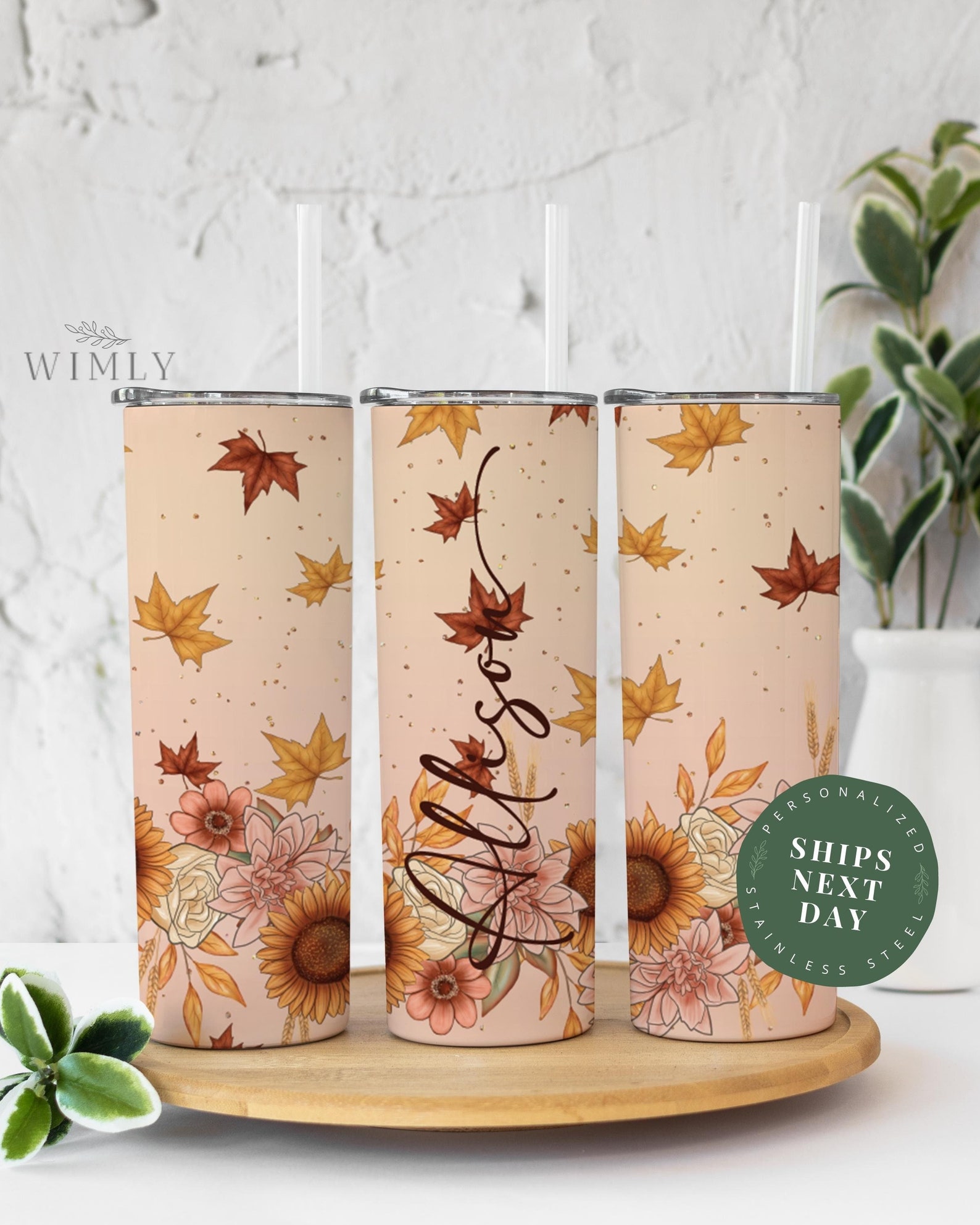 Personalized Fall Inspired Tumbler With Straw
Black and White Hot Chocolate is on the Starbucks secret menu, and with this Black and White Hot Chocolate recipe, you can make it yourself (in a slow cooker)!
Last – but certainly not least – Caramel Brulee Coffee looks especially delicious with its caramel drizzle on top of yummy whipped cream.
And what better way to enjoy these winter Starbucks drinks than with an authentic Starbucks mug!
Need more of a Starbucks fix?
Don't miss out on our other family friendly recipes!