40 Trick or Treat Buckets and Bags for Kids

Get ready for a spine-tingling adventure into the world of Trick or Treat with our collection of 40 Trick or Treat Buckets and Bags for Kids! Nothing says trick or treating like having the right bucket or bag. With most of these under $10, it's an easy yes for Halloween!
I know my kids love to have a matching bucket to their outfits.
Last year, we had Lego buckets… they were a HUGE hit and we then used them throughout the year in the house for storing their random Legos. A win-win!
Be sure to check out this spooky collection of Halloween ideas, activities and recipes for the entire family. 
This post contains affiliate links.

Halloween is a time of magic, mystery, and merriment and what better way to embark on this quest for sweet treasures than with the perfect treat-holding companion?
From cute and cuddly to spooky and spectacular, we've curated a bewitching array of buckets and bags that will not only complement your costume but also add an extra dash of excitement to your Halloween night.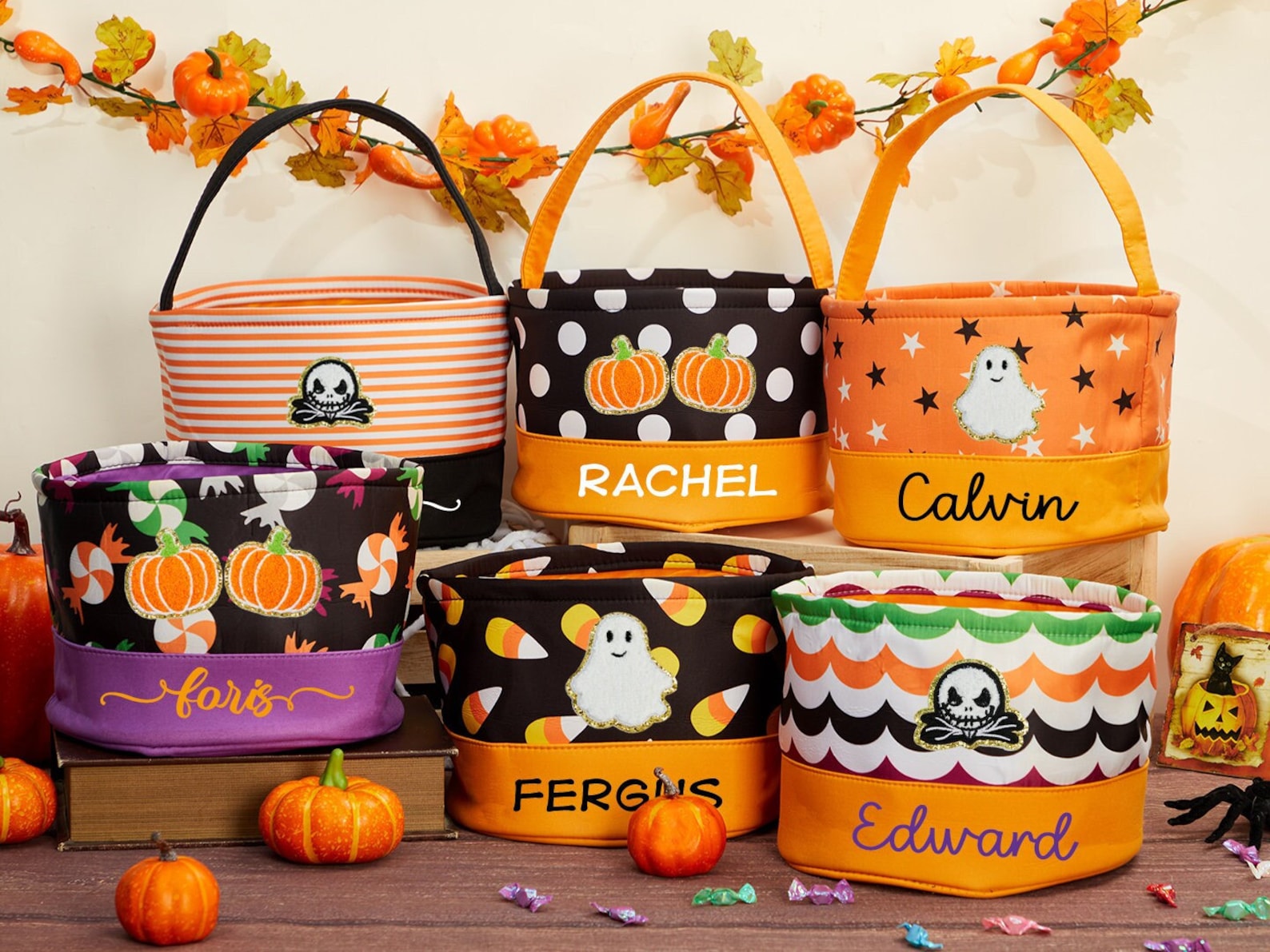 Trick-or-treat bucket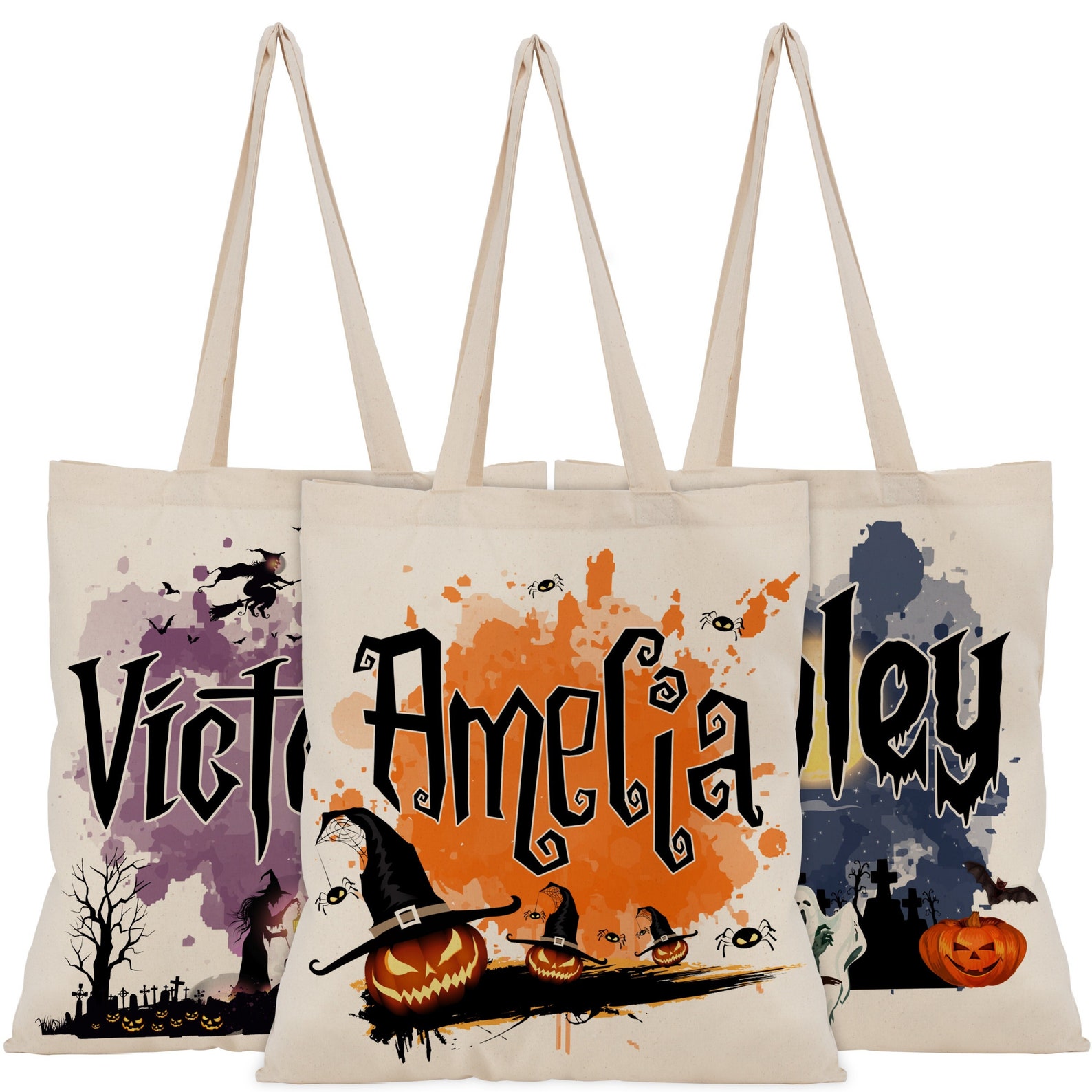 Personalized Halloween Tote Bag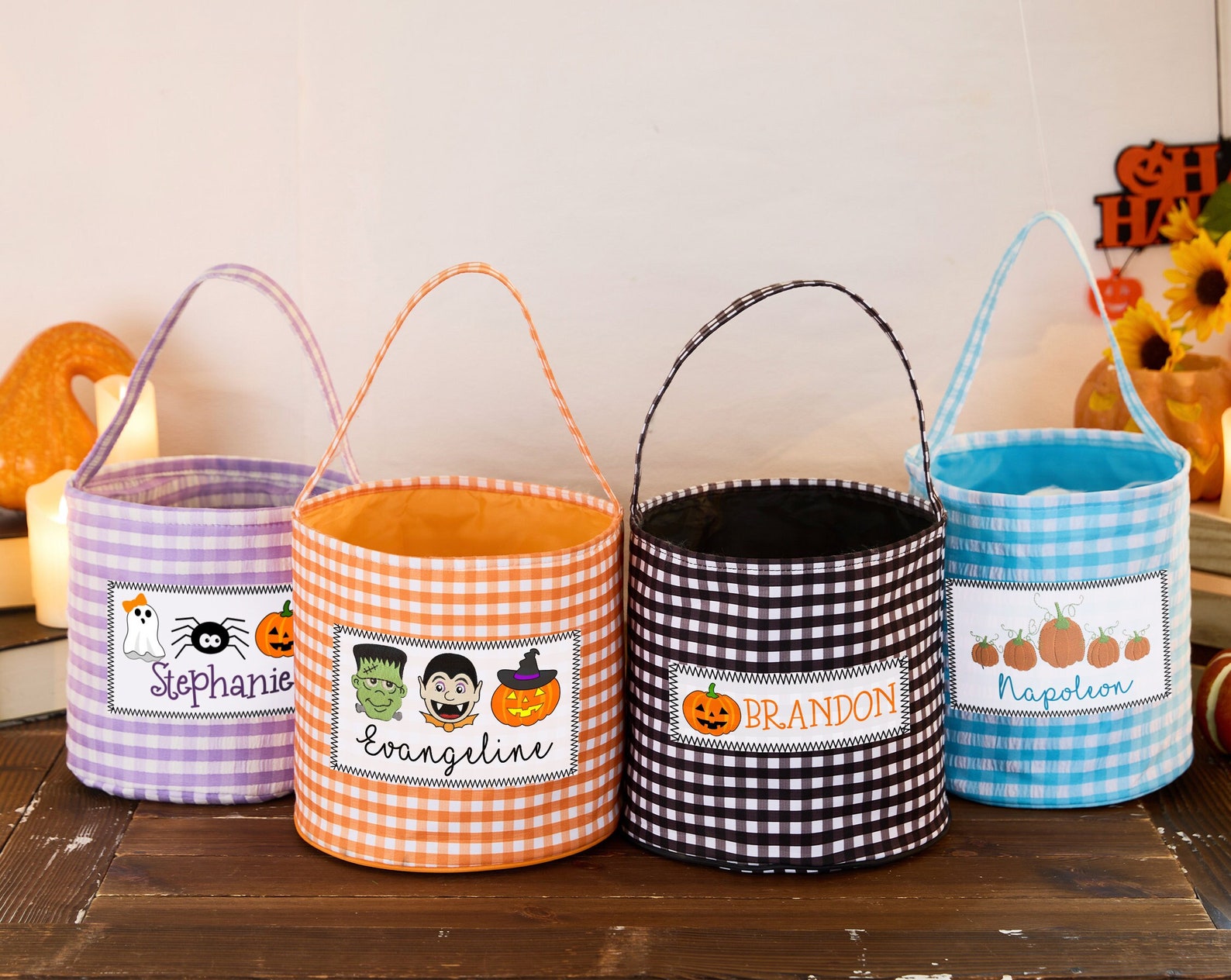 Halloween Baskets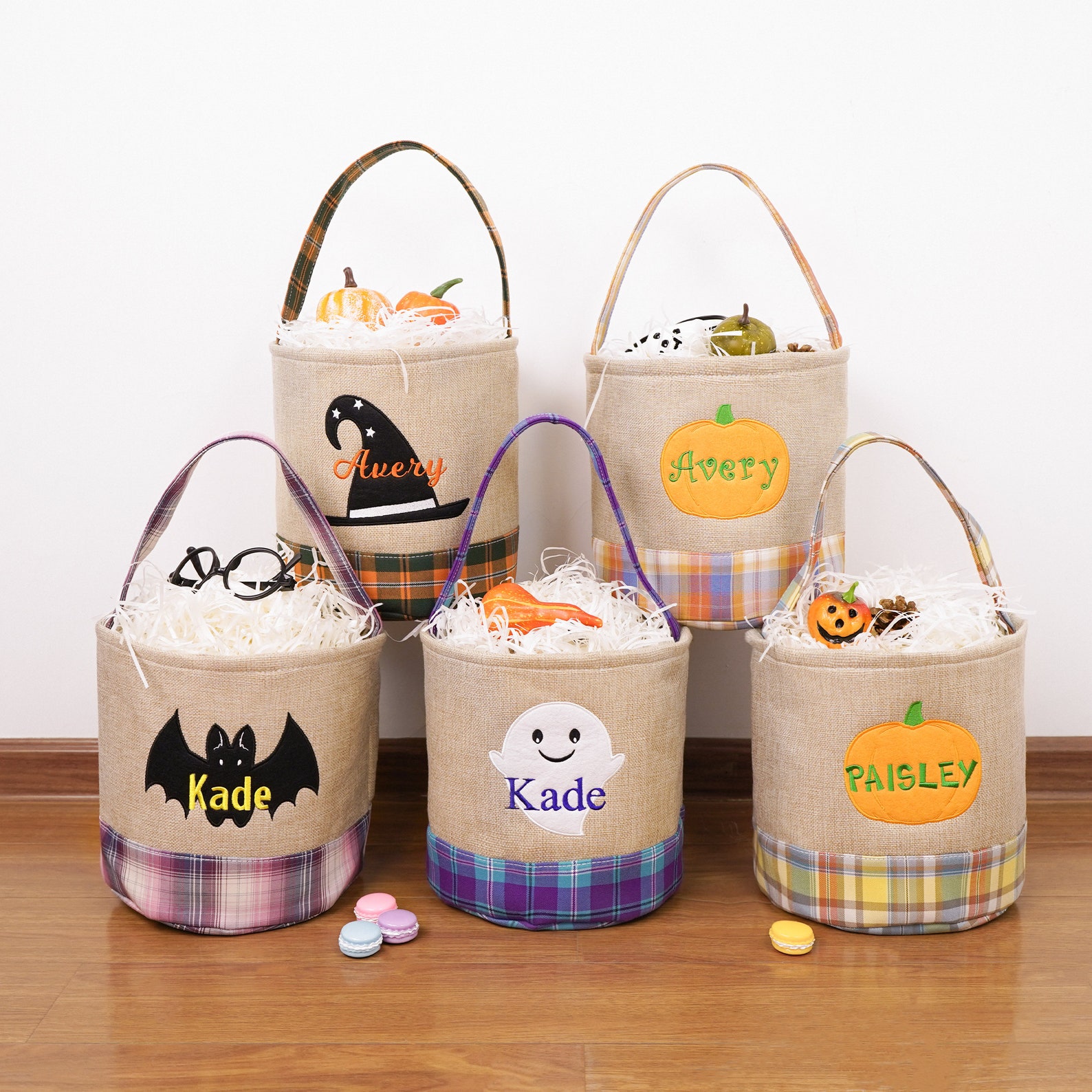 Personalized Halloween Bucket for kids
Whether you're dressing up as a friendly ghost, a wicked witch or a brave superhero, we have the perfect container to hold your loot. So, grab your cauldron of candies and prepare to collect your Halloween haul in style with our ultimate guide to 40 Trick or Treat Buckets and Bags for Kids!
Recommended Halloween Books
When you're done playing, snuggle up and enjoy these Halloween Books with your child.
It's the perfect way to tie in the holiday to your Halloween activities!
40 TRICK OR TREAT BUCKETS AND BAGS FOR KIDS
Printable Halloween Fun
As the spookiest season of the year approaches, get ready to dive into a treasure trove of bewitching printables that will add a dash of magic to your Halloween celebrations and learning.
Gather your printers and creative spirits, and let the Halloween fun begin with our selection of printables.