Thanksgiving Gratitude Turkey Sensory Bin
Teach your child gratitude with a fun and interactive Thanksgiving Turkey Sensory Bin.
During our busy lives it can be hard to remember to stop and take time to be thankful for what you have. Thanksgiving is an annual reminder to celebrate gratitude and thankfulness.
Sensory bins like this will give them an opportunity to reflect on what brings joy to their world. It is important we teach our children to appreciate the things in life.
This post contains affiliate links.
Today we welcome Emma from Adventures of Adam on how she created this fun Thanksgiving sensory bin.
Adorable Thanksgiving Books
When you're done playing, snuggle up and enjoy these Thanksgiving Books with your child.
A Plump and Perky Turkey
There Was an Old Lady Who Swallowed a Turkey!
How to Catch a Turkey
Pete the Cat: The First Thanksgiving
The Berenstain Bears Give Thanks (Berenstain Bears/Living Lights)
I Am Thankful: A Thanksgiving Book for Kids
10 Fat Turkeys
A Charlie Brown Thanksgiving (Peanuts)
Or enjoy these Thanksgiving Board Books with your toddler. It's the perfect way to tie in the holiday to your Thanksgiving activities!
Gratitude Thanksgiving Turkey Sensory Bin
To create our Thanksgiving Turkey Sensory Bin I first set about creating 7 batches of colored rice.
There are several ways to color rice but I opted for our favorite method – using paint.
I pour economy long grain rice into a bowl and squirt a generous amount of paint on top.
Using a metal spoon I stir the two ingredients together until the rice is completely covered in the paint.
I then cover a baking tray with parchment paper and lay the rice on top.
Ensure that the rice is spread out evenly across the tray then leave it to dry overnight.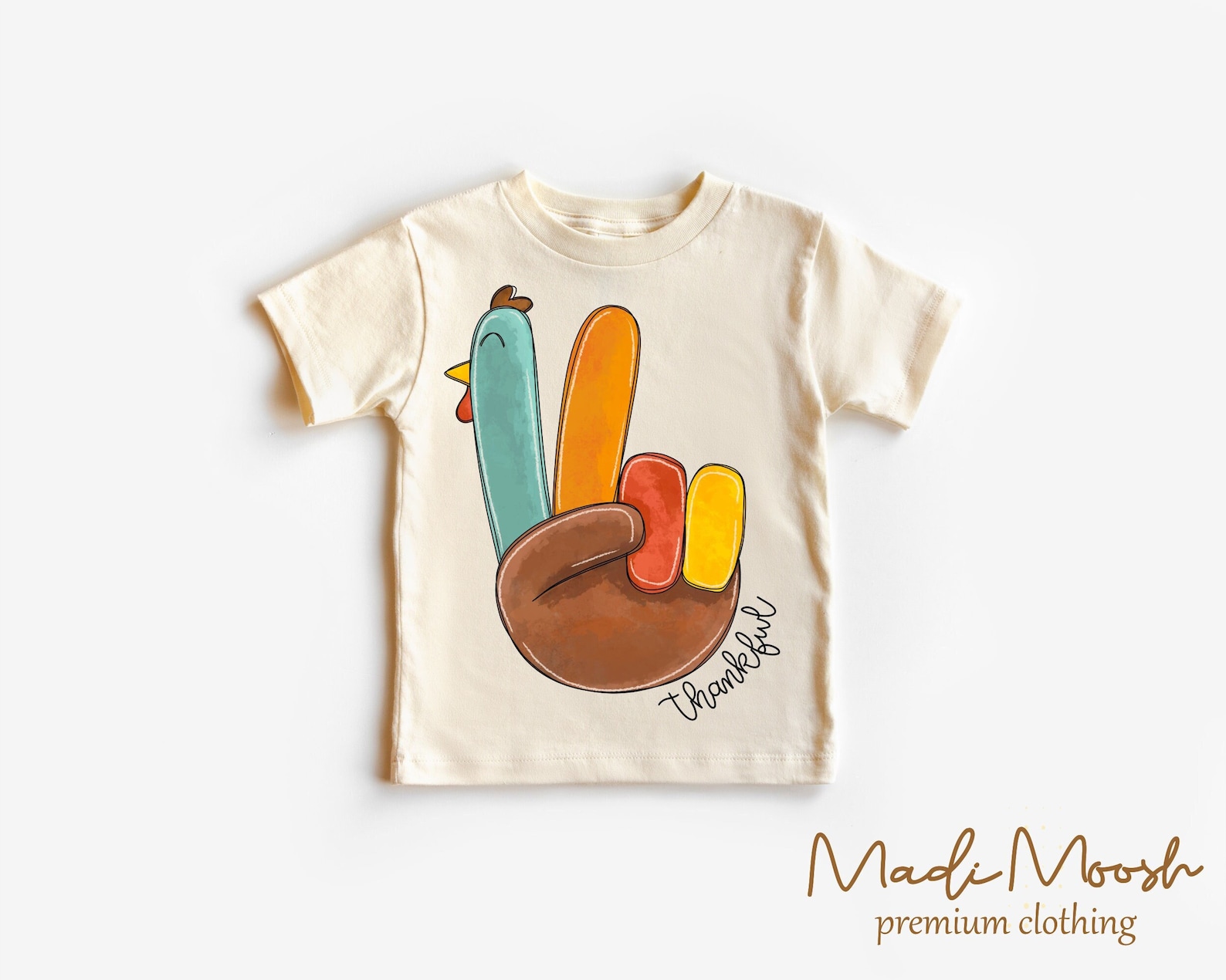 Little Turkey Toddler Shirt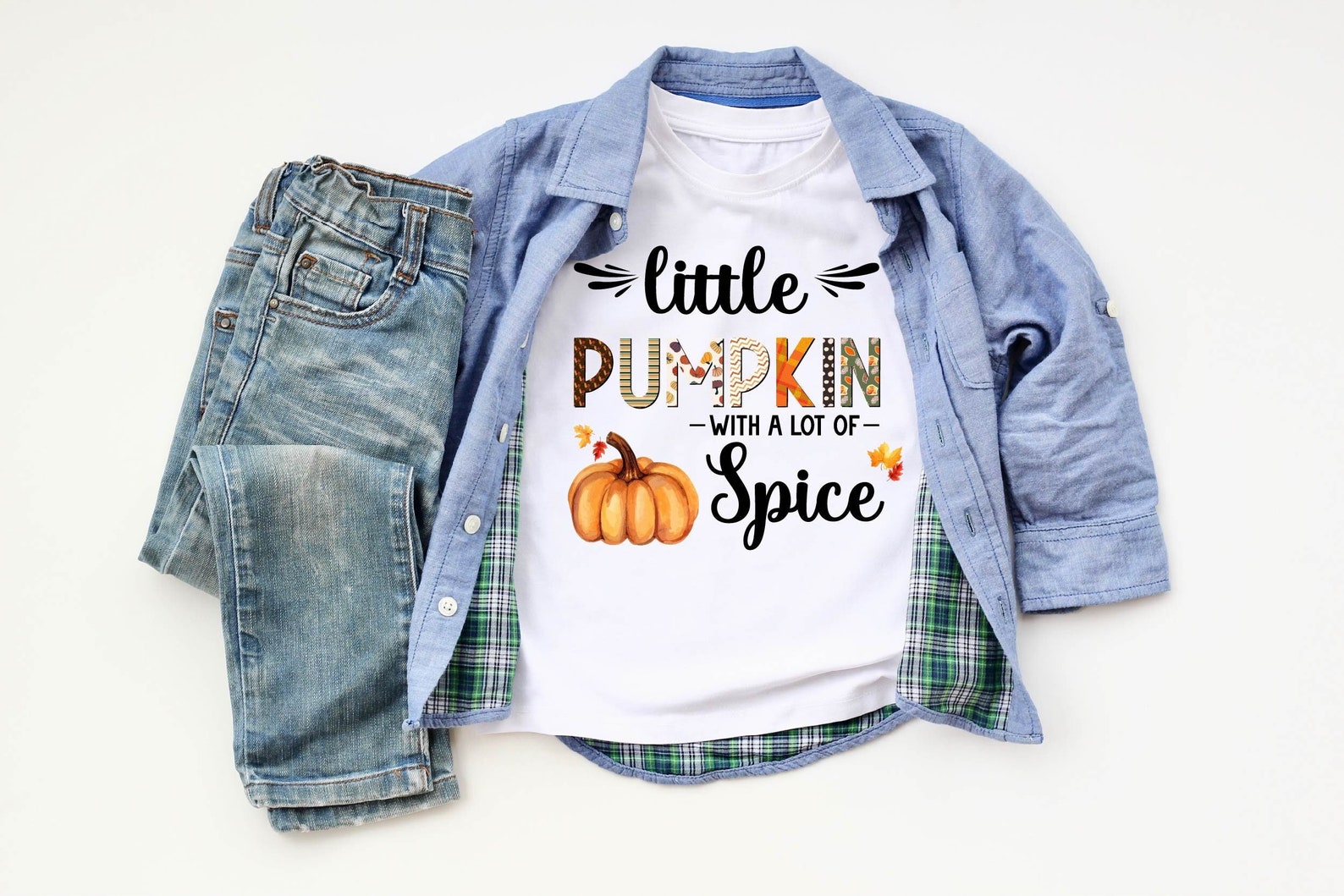 Little Pumpkin With a Lot Of Spice Shirt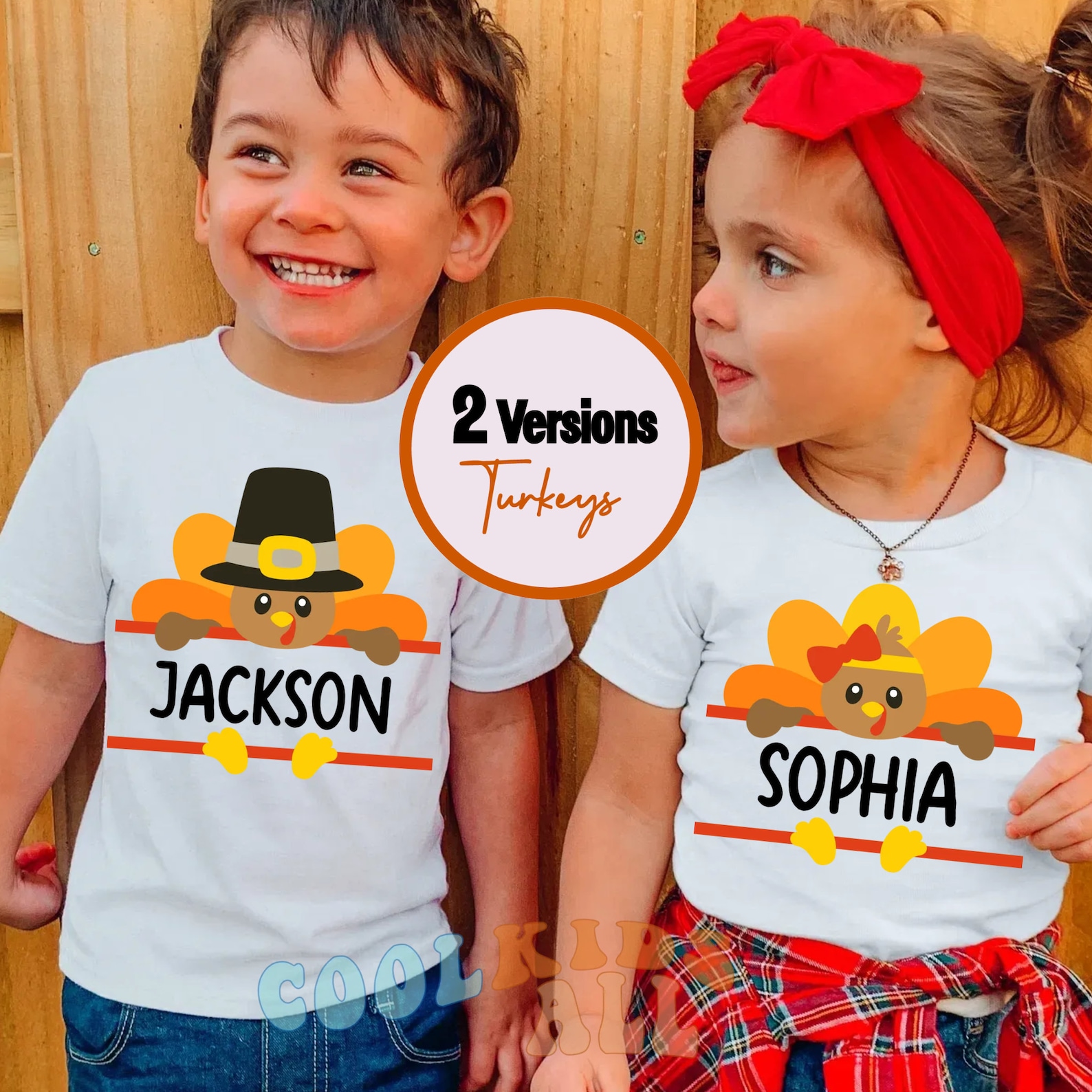 Personalized Kids Thanksgiving Shirt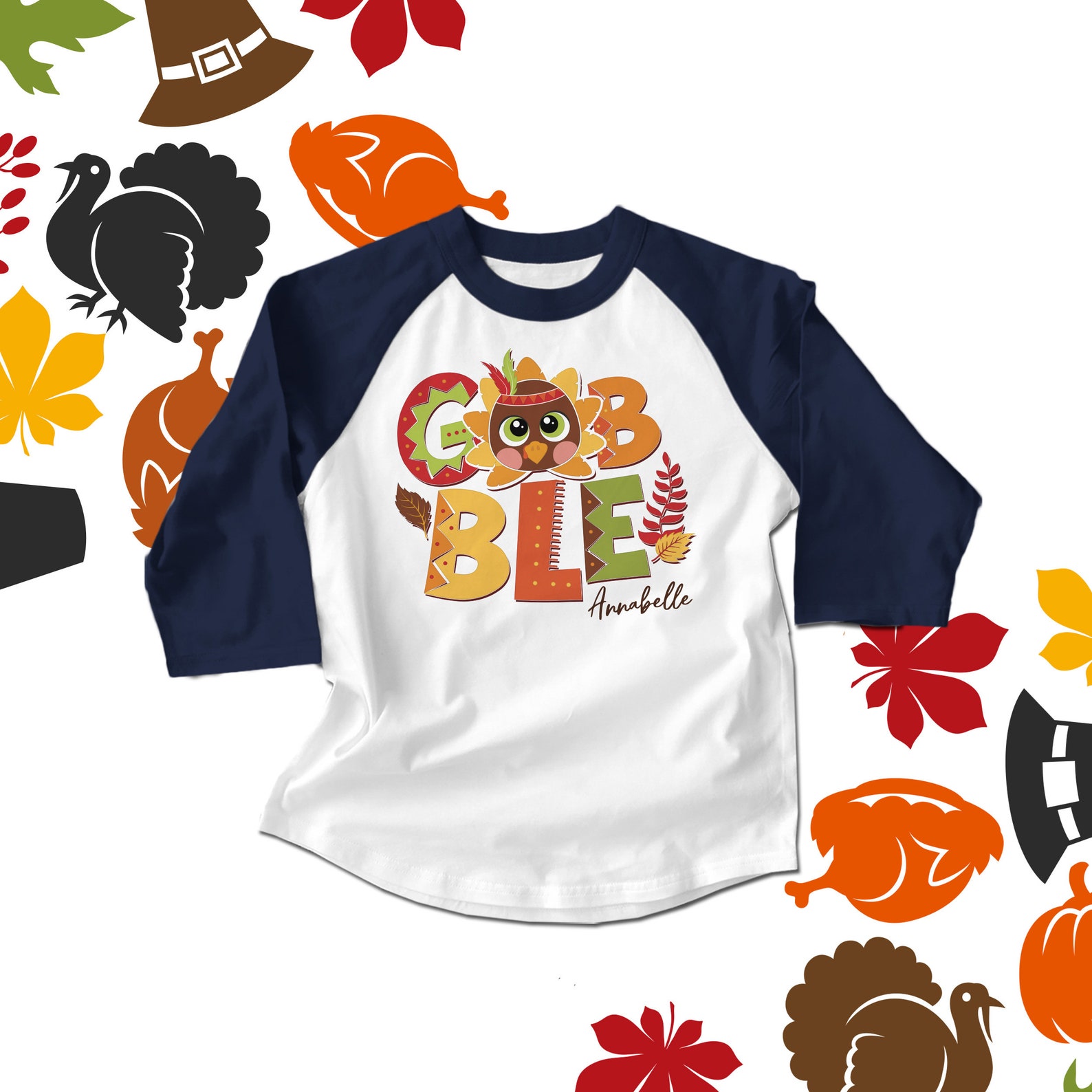 Turkey Gobble Raglan Shirt

On a warm day the colored rice can dry quickly.
I made far more colored rice than I needed to for the sensory bin.
I could have got away with only using a few tablespoons of rice for each color.
However, when I am making colored rice I like to make a big batch at once.
The rice will be used over several activities and last a long time.
My first batch I made two years ago is still going strong. Simply store it in a zip-loc bag or airtight container.
Once the colored rice was drying I set about making our Thanksgiving Turkey template.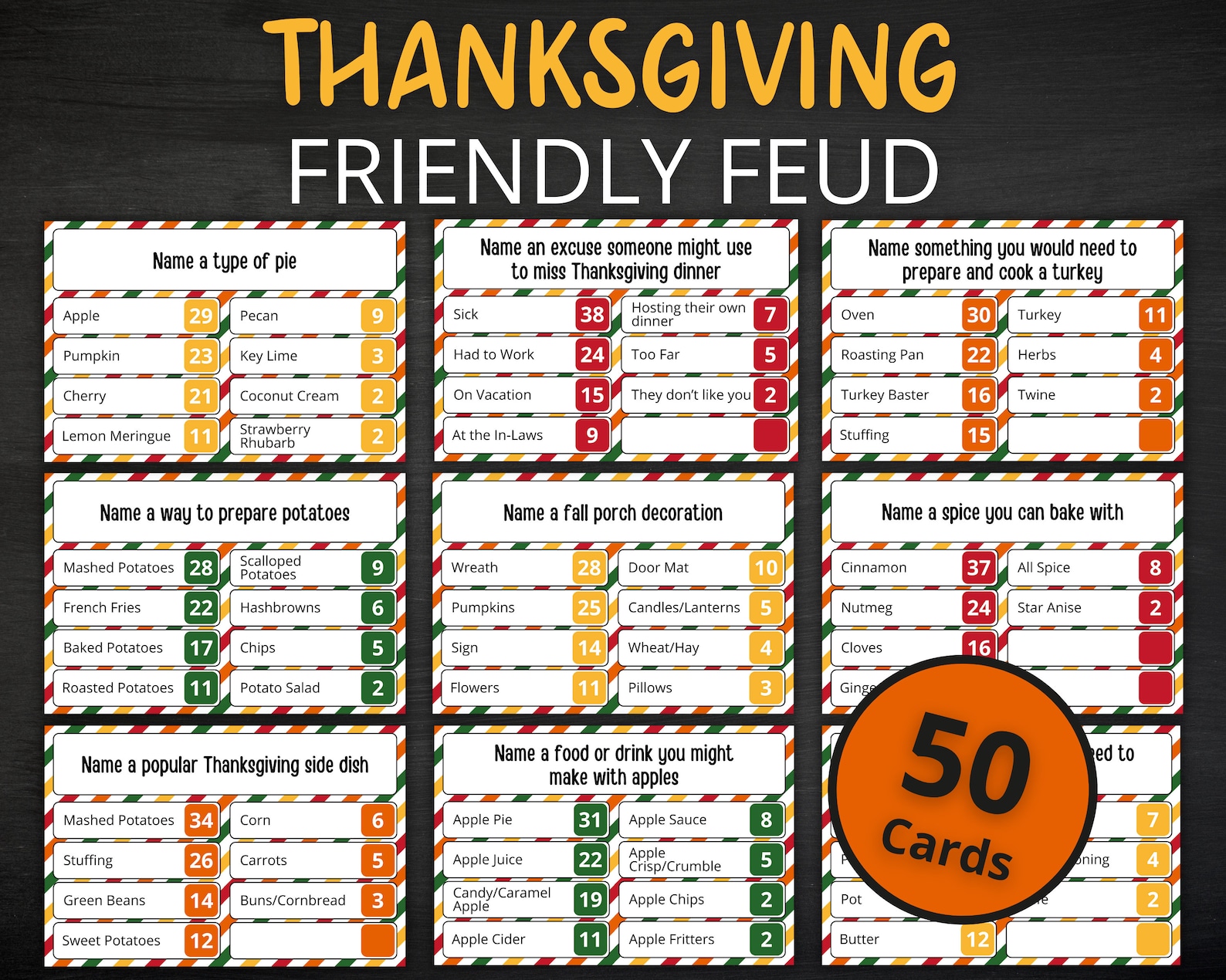 Thanksgiving Friendly Feud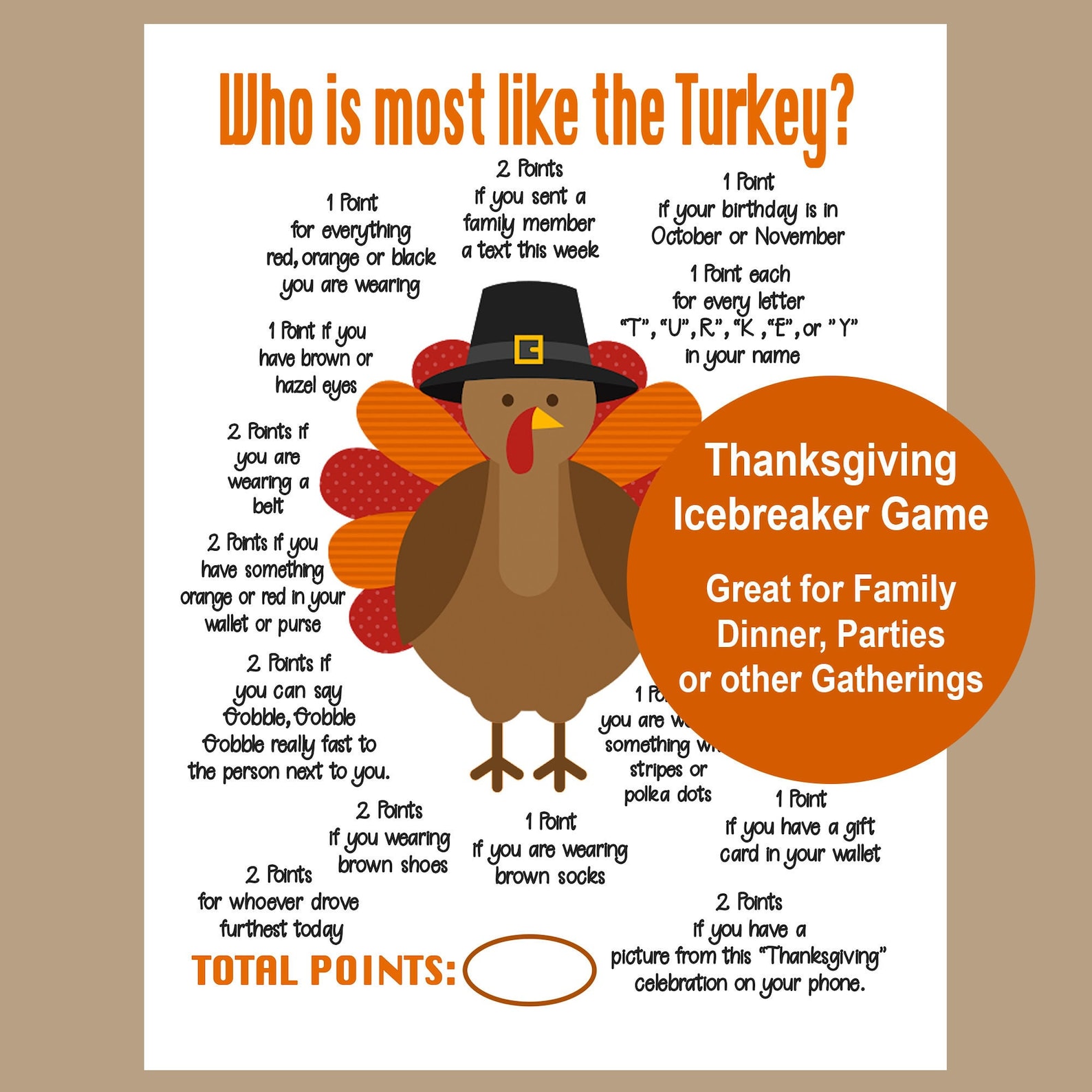 Thanksgiving Game Printable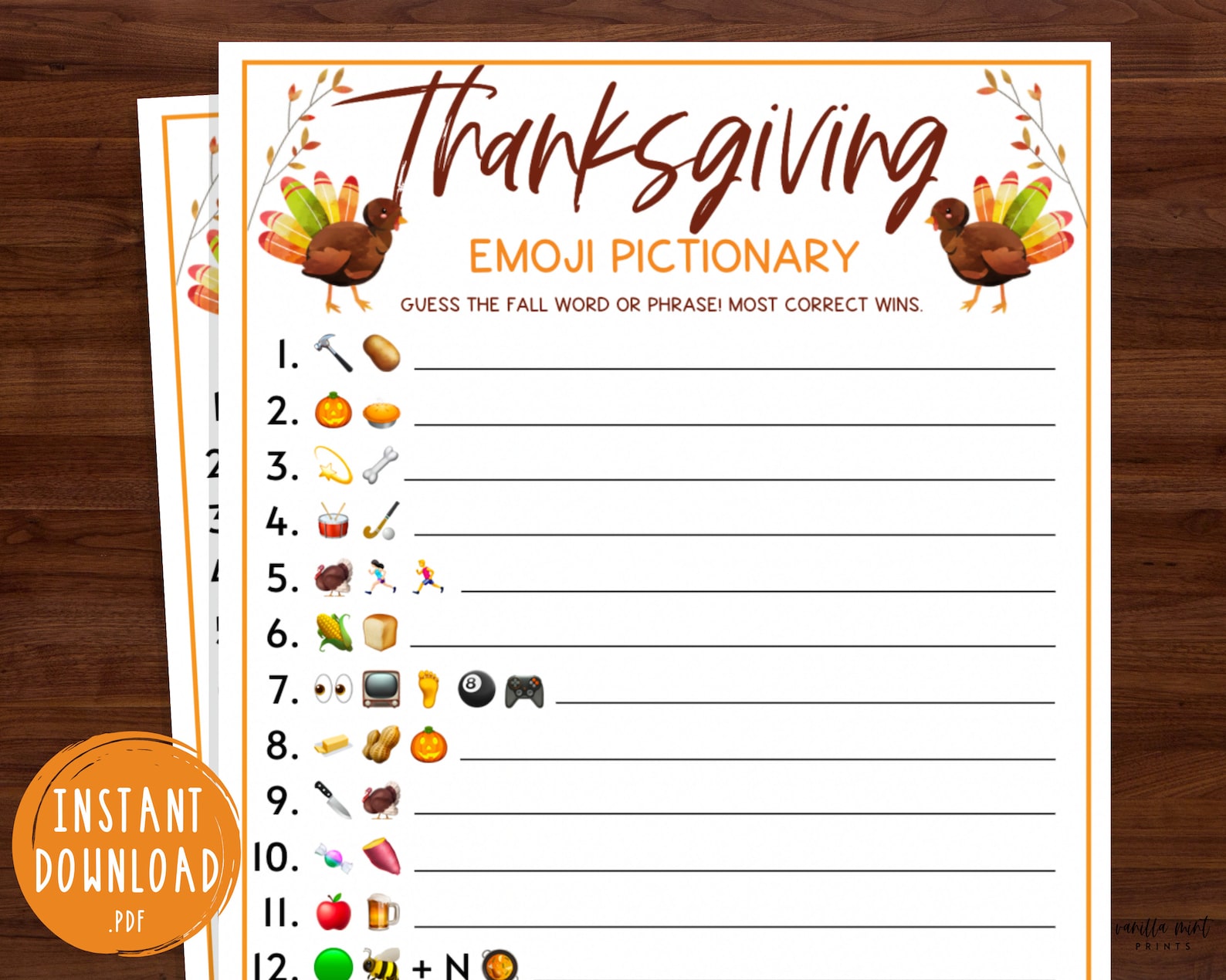 Thanksgiving Emoji Pictionary Game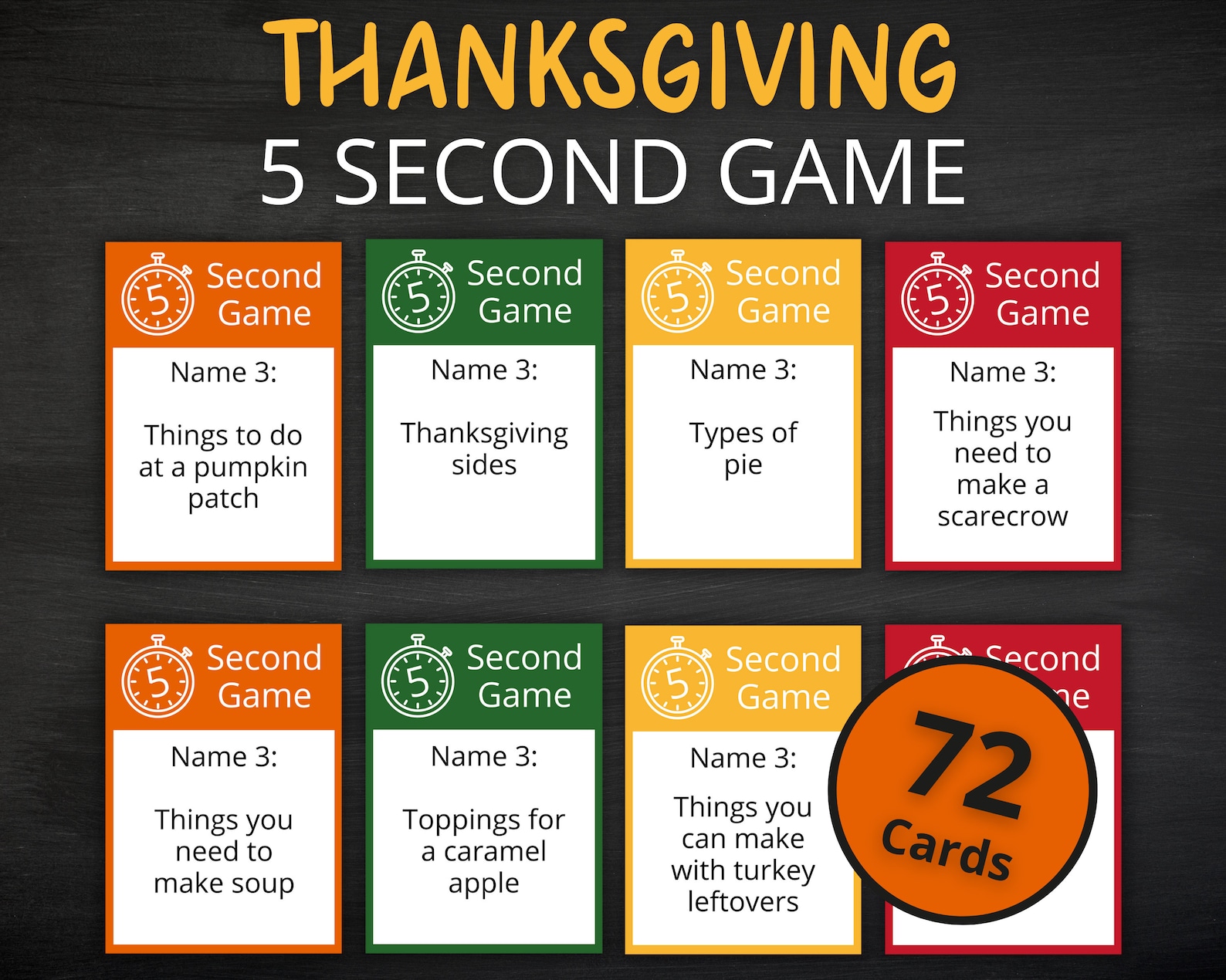 Thanksgiving 5 Second Game

I lined a white round tray with white paper then using a black felt tip pen I made the outline of a turkey with eight feathers.
Adam is currently too young to understand the concept of thankfulness so I asked him to tell me what things made him happy.
His response was Mum-Mum, Dad-Dad, Nana, Grandad, Nanny, riding on his new bike, being at Pre-School and going on the sandwich swing at SenSi.
SenSi is where Adam attends weekly Occupational Therapy sessions for Sensory Processing Disorder.
I wrote these eight items onto each of the Thanksgiving Turkeys feathers.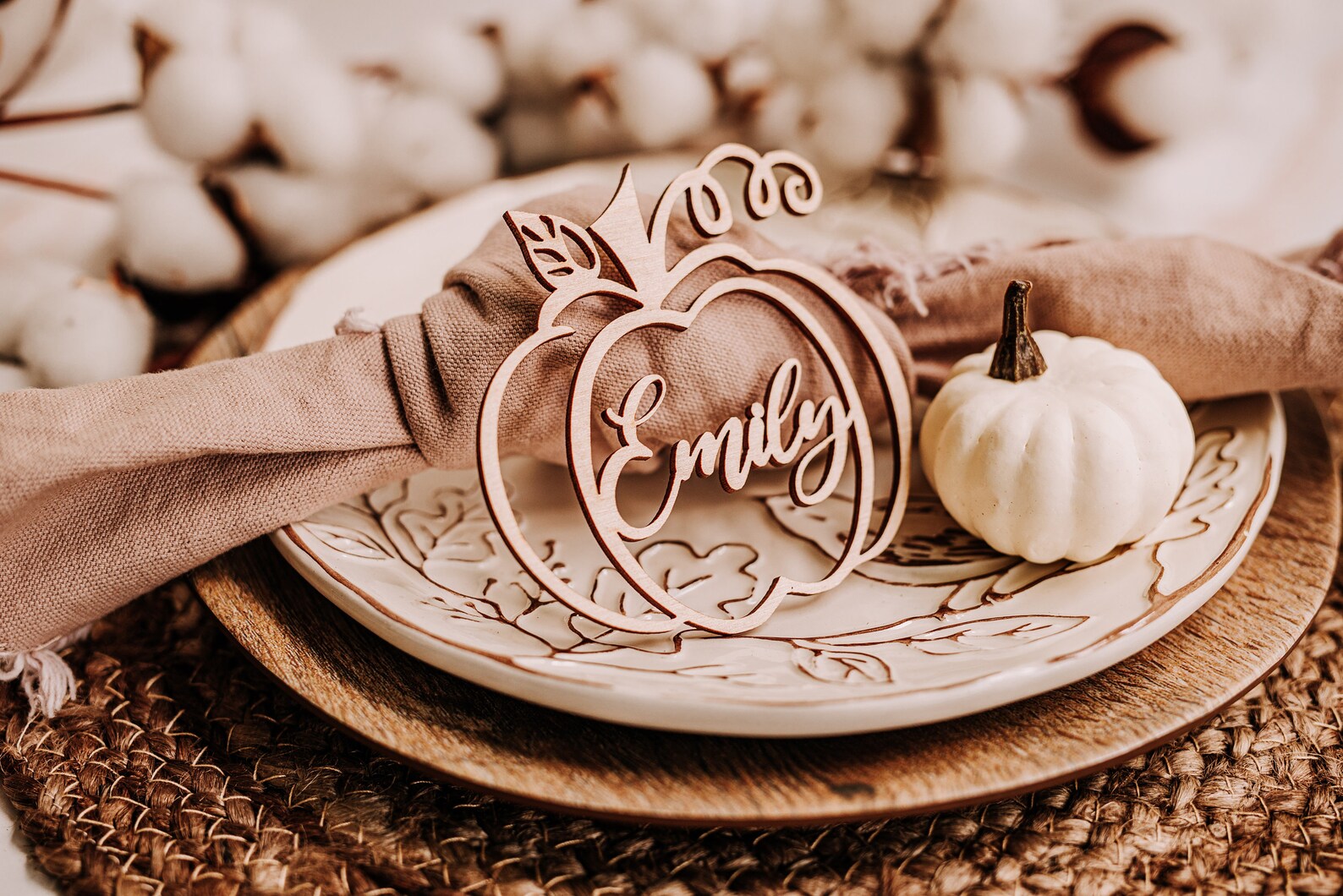 Custom Wood Thanksgiving Decor Name Tags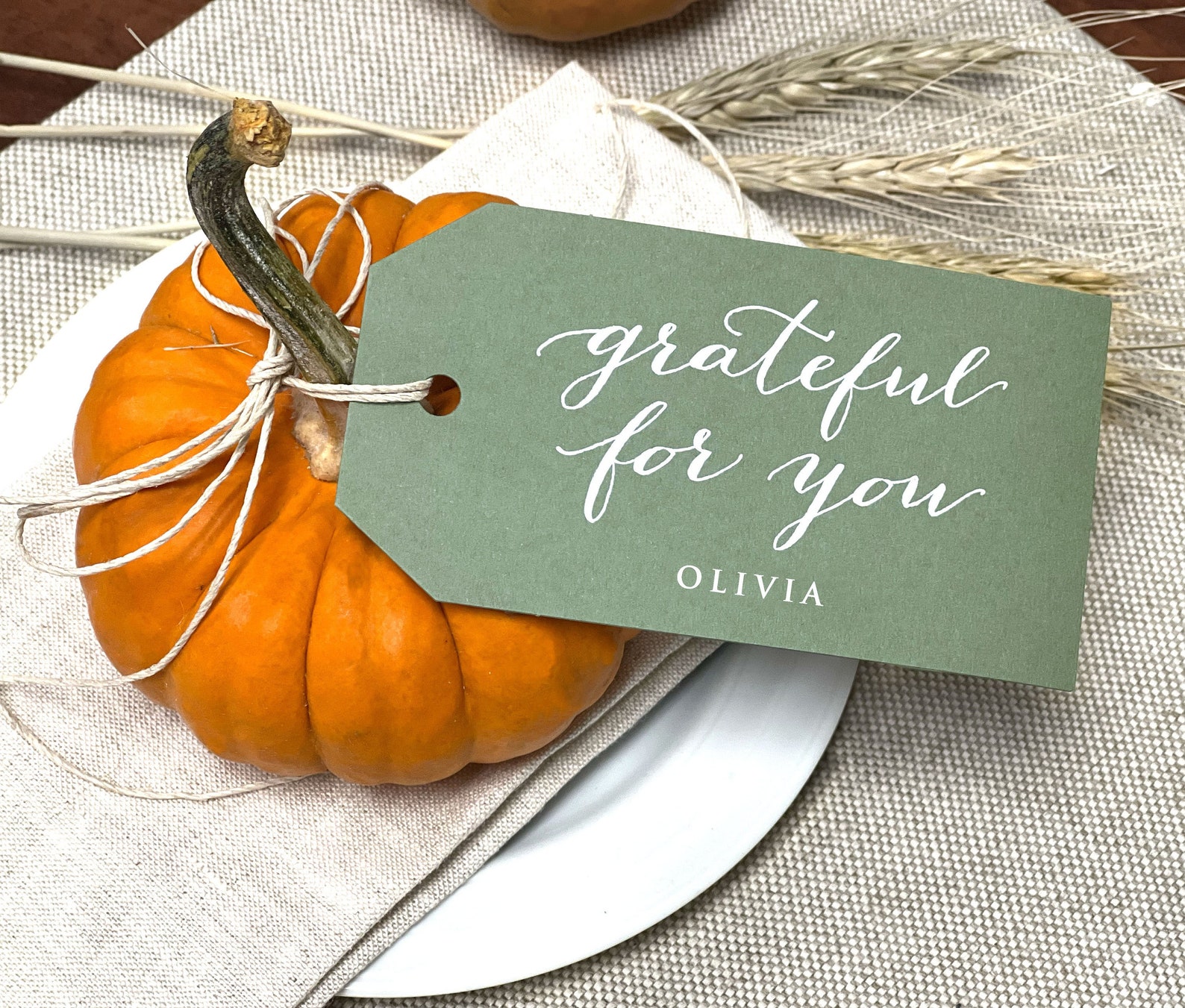 Thanksgiving Name Card Tags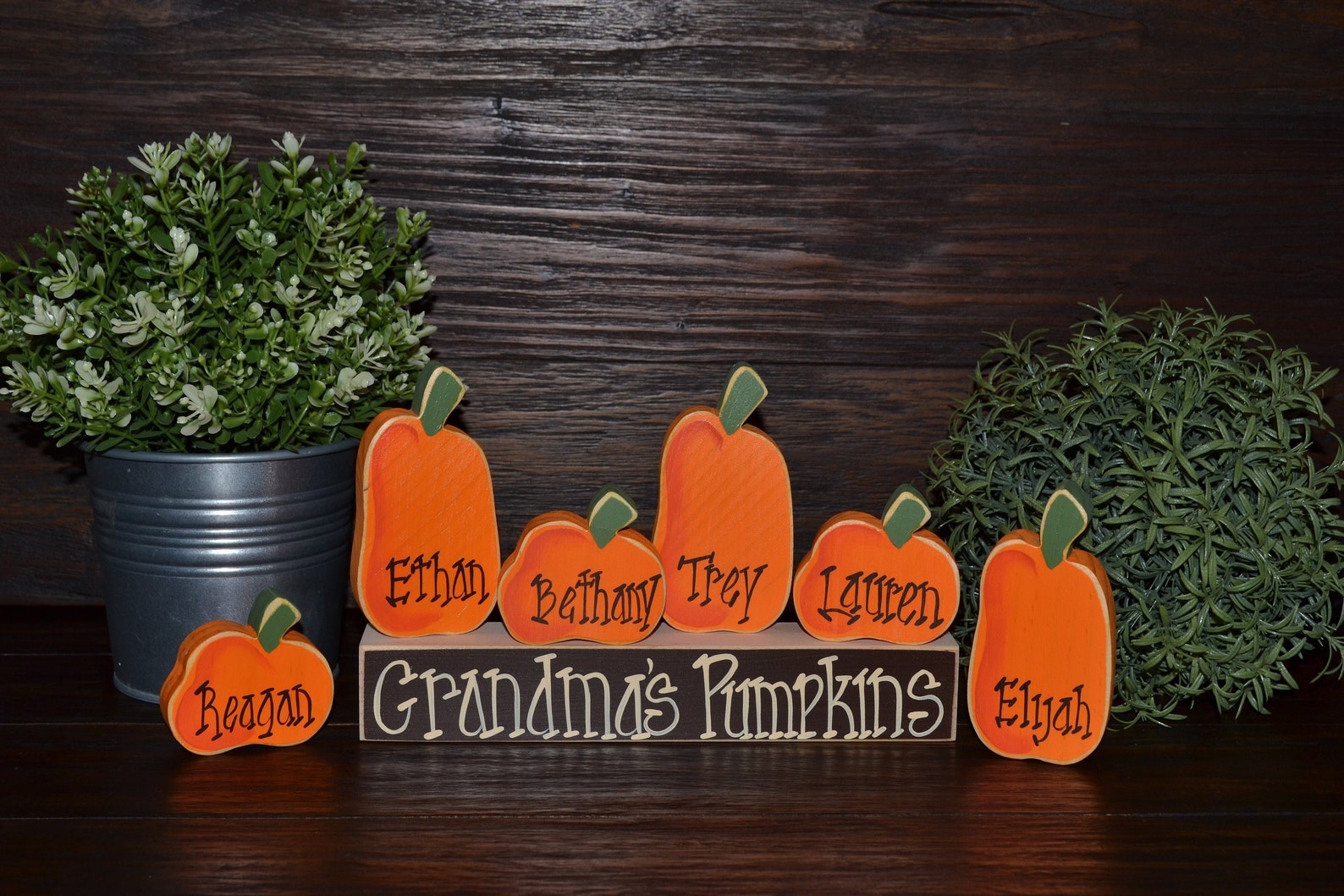 Fall Decor Personalized Thanksgiving Pumpkin Decor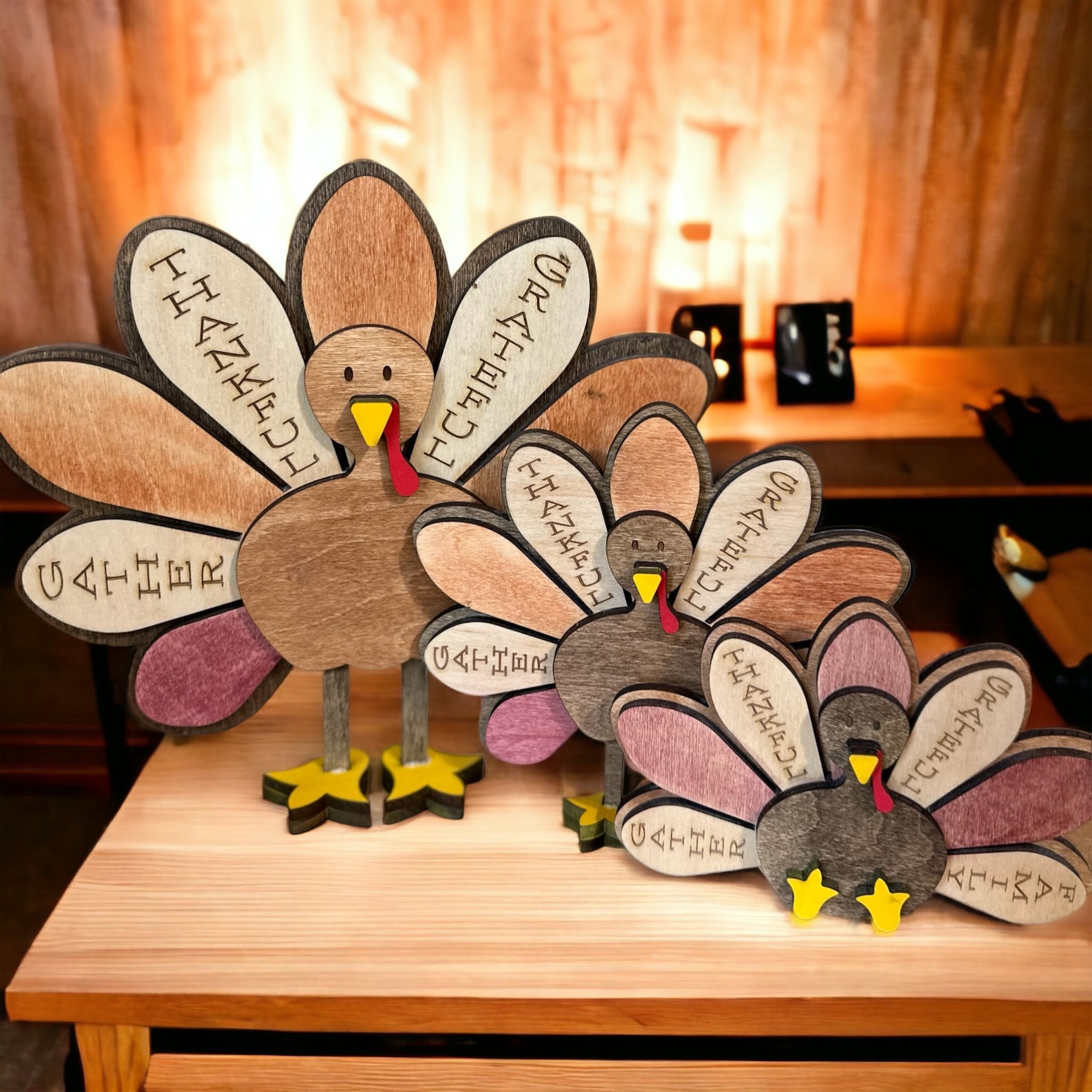 Standing Wood Turkey Thanksgiving Decor Center Piece

Be sure to learn more about Sensory Processing Disorder and my parenting tips on how to support your child with sensory challenges.
Now came the fiddly part.
I poured the colored rice onto the paper to fill the inside of each of the turkeys feathers.
I used a paintbrush to move any stray pieces of rice. Luckily Adam was at Pre-school at the time as otherwise this would have been an impossible task.
I repeated the process until seven of the feathers had been filled.
For the eighth feather I decided to combine all of the seven colors to create a wonderful vibrant mix.
I used this to cover Adams new bike.
Without the work done by SenSi and Pre-School Adam wouldn't have excelled at riding his bike.
Finally, I placed our turkey's head and body on top of the colored rice.
This was made from two circles cut out of brown card.
I glued the turkeys facial features, made from orange and red card and two googly eyes, onto the smaller circle.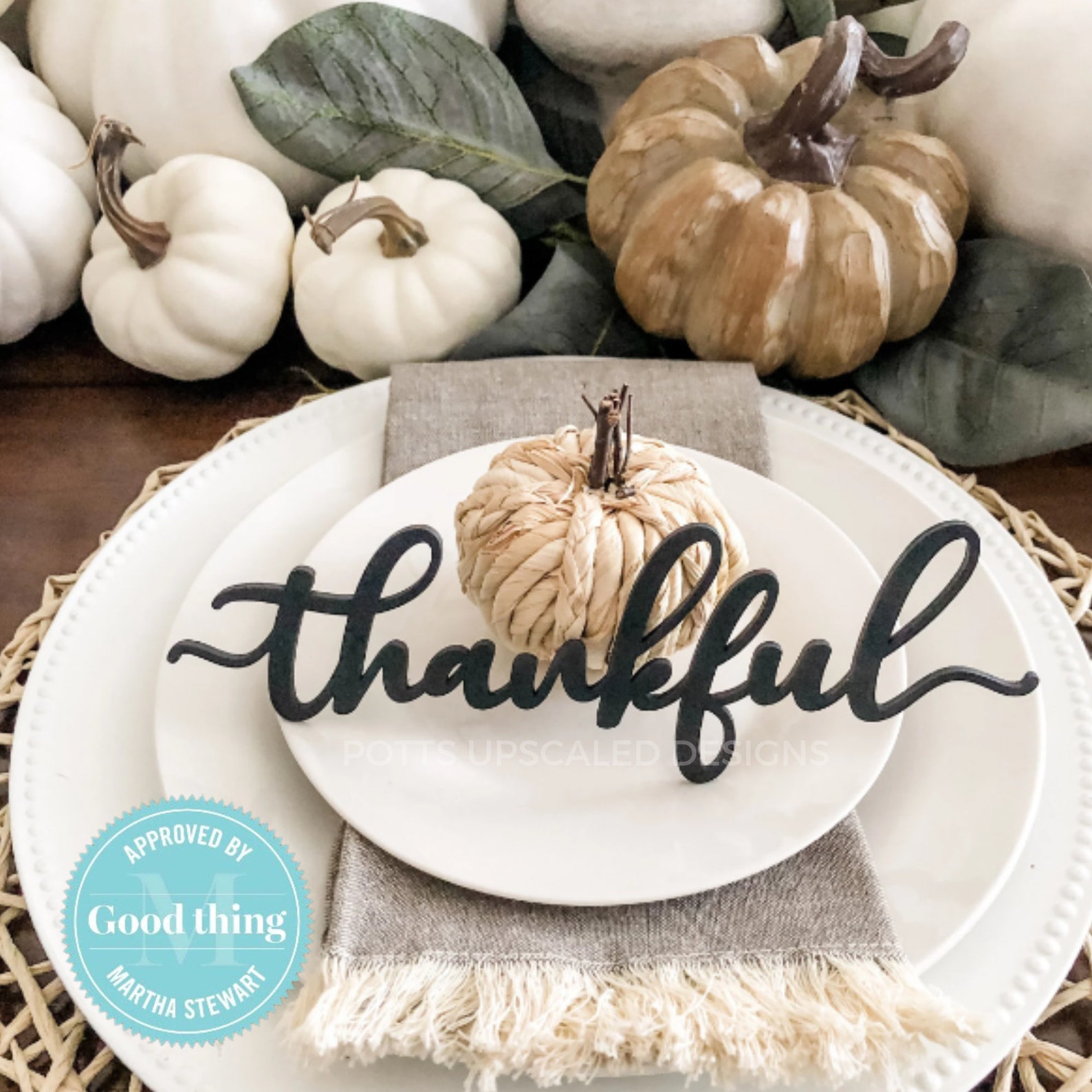 Thankful Place Cards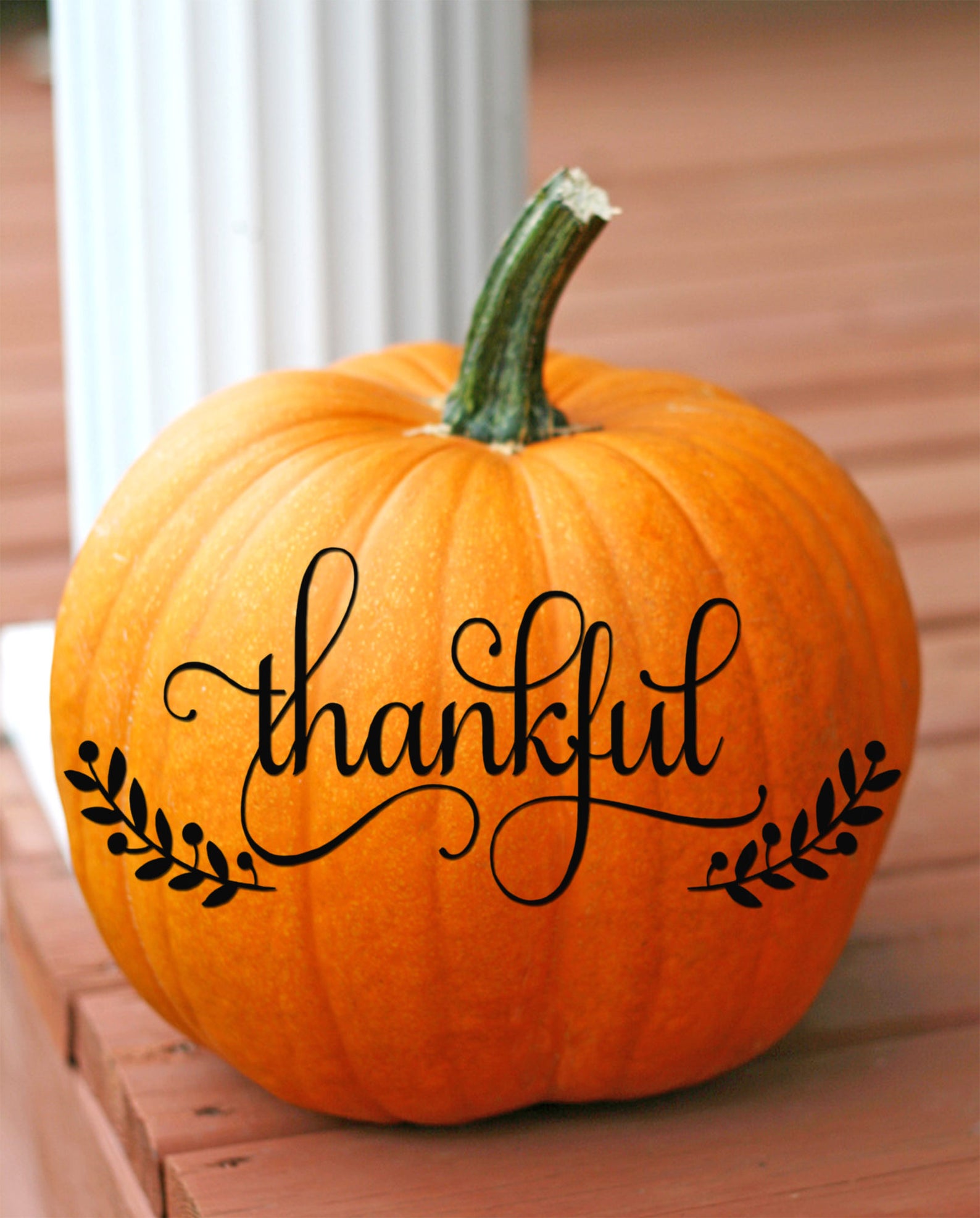 Thankful Vinyl Decal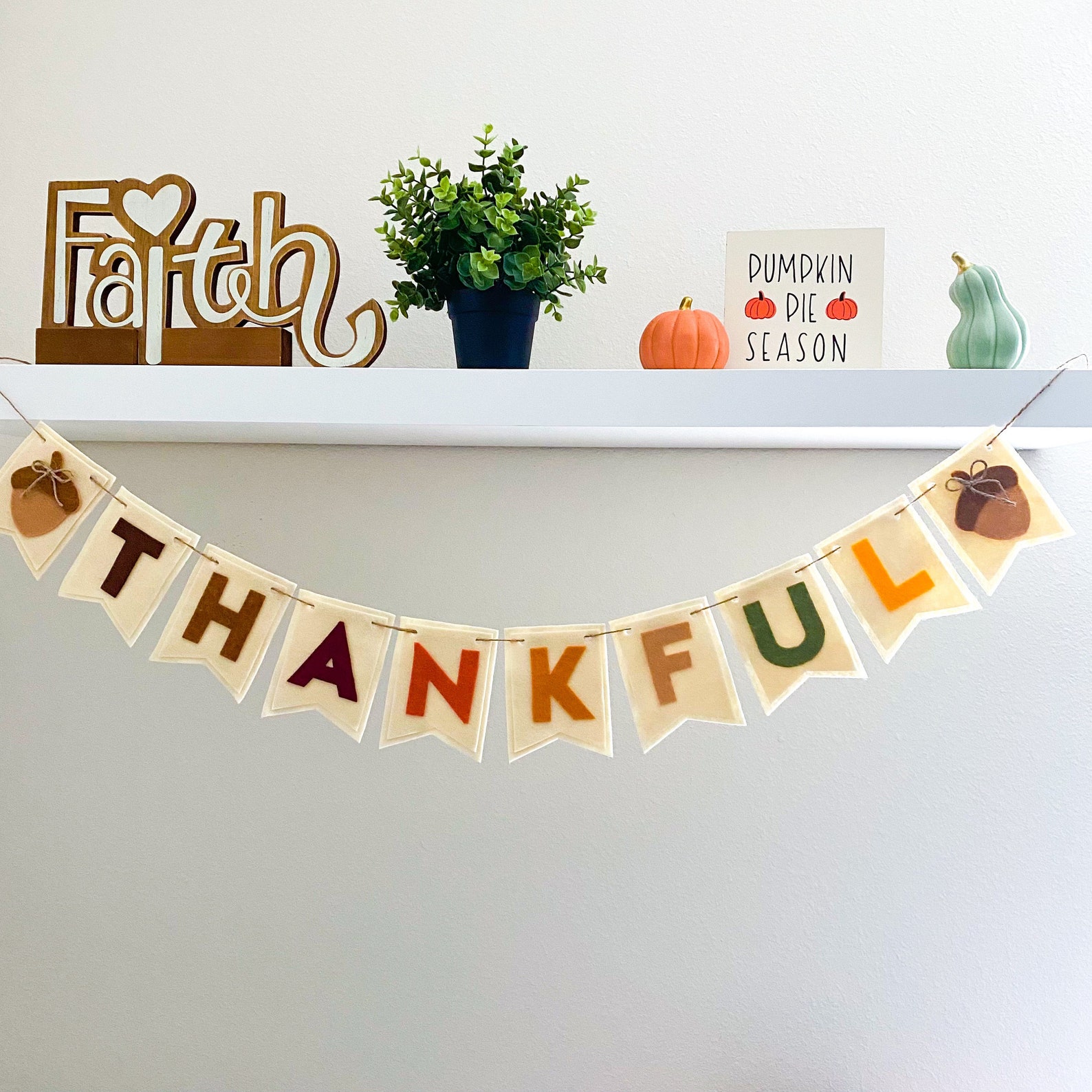 Thankful Felt Banner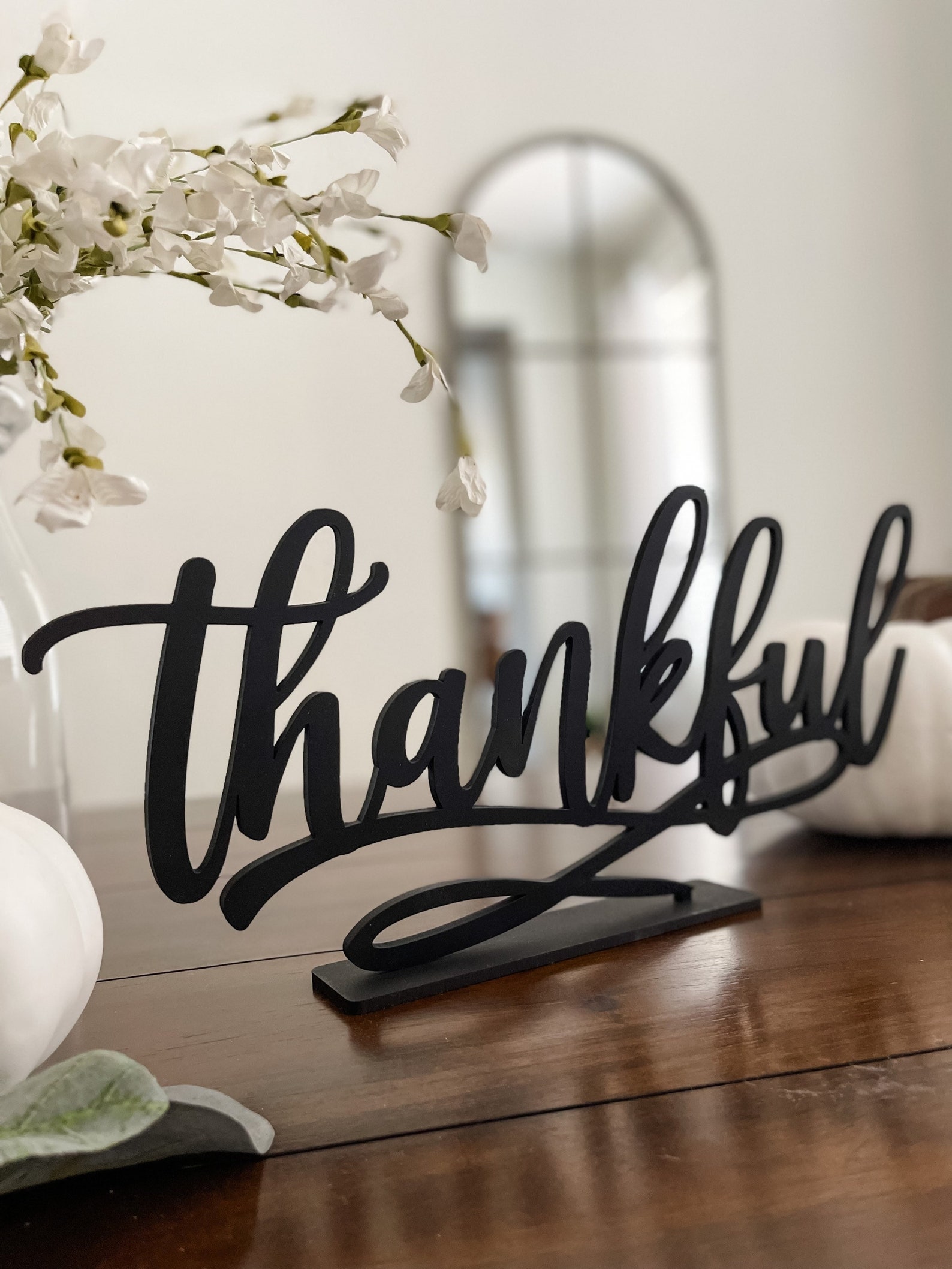 Thankful Fall Centerpiece Sign

Our Thanksgiving Turkey Sensory Bin was complete.
I left out a variety of fine motor tools for Adam to use when he explored the Thanksgiving Turkey Sensory Bin.
The Sqeezy Tweezer was great for picking up small amounts of rice whereas the Handy Scooper could pick up a large amount and reveal the writing underneath the rice.
Our favorite fine motor tool came in very handy when playing with our sensory bin.
The Kung Fu Panda Cleverstix enabled Adam to use chopsticks to pick up individual pieces of rice.
You should have seen the look of concentration on his face!
Unfortunately our sensory bin wasn't as deep as I would have liked.
This meant that the rice scraped across the paper and Adam couldn't pick up big handfuls of it.
However, the shallow bin enabled Adam to push the rice aside to find each of the eight things that makes Adam happy.
Whilst he played with the sensory bin we discussed further what it was about each element that brought happiness to Adam's life.
Our Thanksgiving Turkey Sensory Bin gave us the perfect opportunity to reflect on and appreciate what makes us happy.
Want more sensory ideas? Be sure to check out our other fun sensory activities for kids!
More Thanksgiving Fun!
Thanksgiving is a time for gratitude, family and festivity, and these printables are designed to make this holiday extra special for your little ones.
Gather around the table and get ready for a cornucopia of printable Thanksgiving fun that will make this holiday one to remember!
Be sure to check out these additional Thanksgiving activities!
About Emma: During a difficult pregnancy suffering from Hyperemesis Gravidarum (HG) Emma vowed to make every day an adventure once she had recovered. Adventures of Adam is the outcome of completing a 100 day play challenge with her toddler as part of that promise.
Emma, who is a trained Primary School Teacher, has a section dedicated to HG friendly play activities so that Mums can still be part of their children's play whilst they are ill.