50+ Candy Alternatives for Halloween Trick or Treating
Here are 50+ candy alternative ideas for you to hand out at Halloween this year!
Halloween means trick or treating, costumes and sugar comas for children across America. But if you're like many parents, you'd like avoid the sugar comas for your kids.
What kind of items can you hand out during trick or treating or at school parties that kids will find exciting?
Be sure to check out this spooky collection of Halloween ideas, activities and recipes for the entire family. 
You can find many of these items at your local party supply store or purchase through the affiliate links provided for your convenience.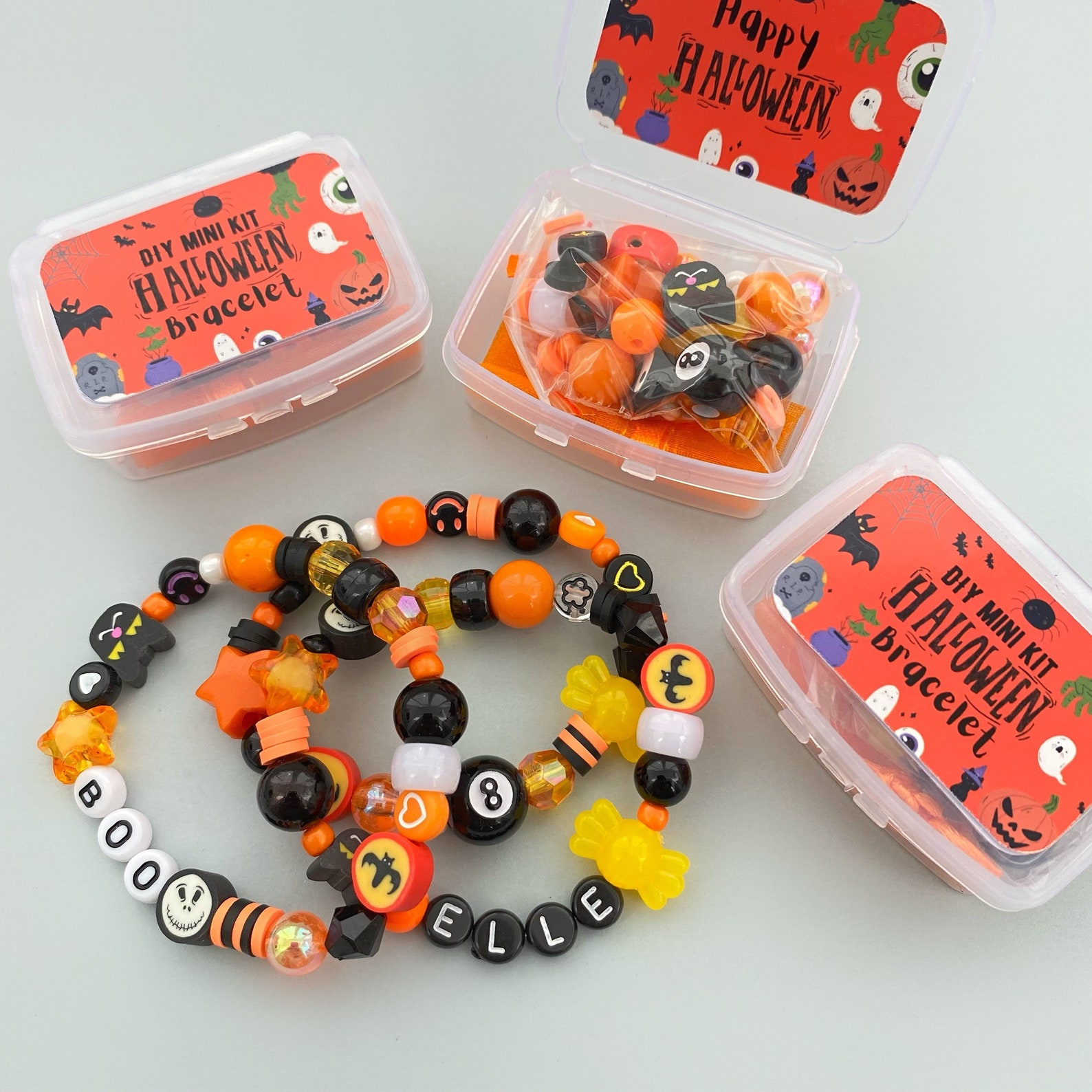 DIY Halloween name bracelet Halloween gift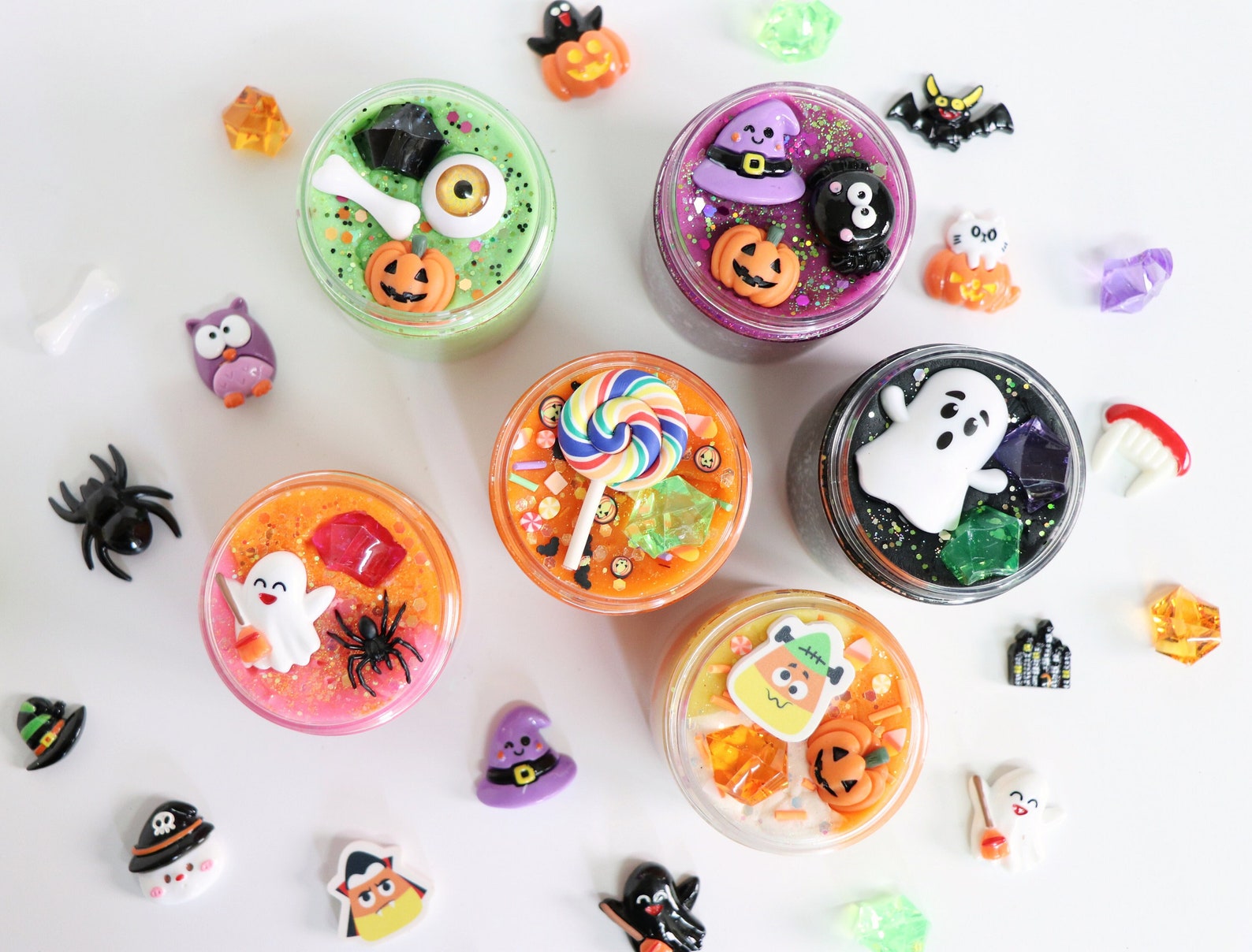 Halloween Play dough kit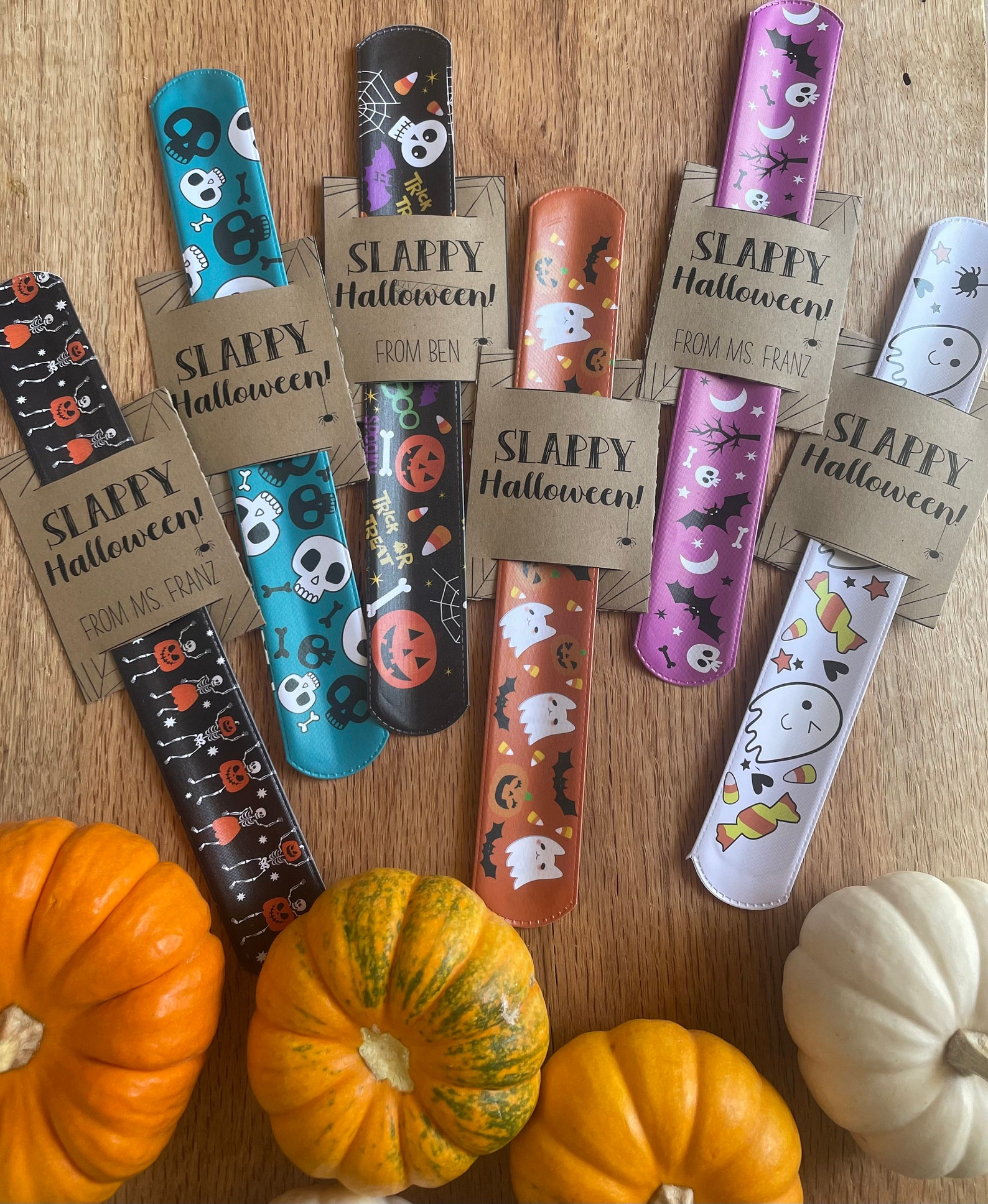 Slappy Halloween Tags with Slap Bracelets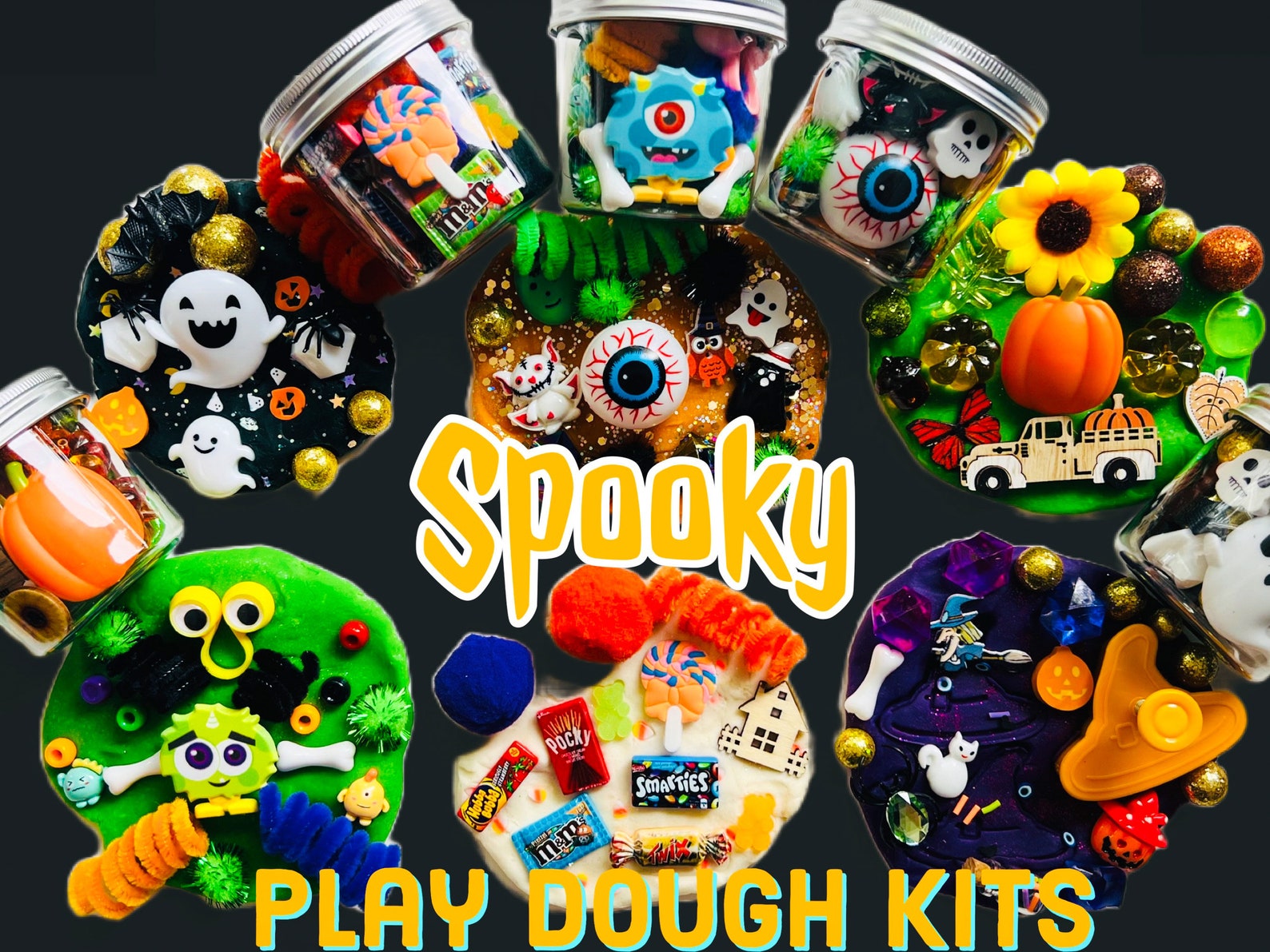 Halloween Play dough Jars

Small Plastic Novelty Toys
Kids love small toys. My son will covet the smallest items for weeks.
And Halloween time is no different.
There are so many items and options you can get at party supply stores, online novelty sites and super craft shops.
Adorable Halloween Books
When you're done playing, snuggle up and enjoy these Halloween Books with your child.
Don't Push the Button! A Halloween Treat: A Spooky Fun Interactive Book For Kids
Pete the Cat: Trick or Pete
Creepy Carrots! (Creepy Tales!)
How to Catch a Monster
Bone Soup
The Spooky Wheels on the Bus
The Berenstain Bears Trick or Treat
Spooky Pookie (Little Pookie)
Or enjoy these Halloween Board Books with your toddler. It's the perfect way to tie in the holiday to your Halloween activities!
Halloween Assorted Stamps
Halloween Mochi Squishy Toys
24PCS Halloween Stretchy Skeleton Toys
Mini Pop Bubbles with Keychain
More Halloween Fun!
As the spookiest season of the year approaches, dive into a treasure trove of bewitching printables that will add a dash of magic to your Halloween celebrations and learning.
Gather your printers and creative spirits, and let the Halloween fun begin with our selection of printables!
50+ CANDY ALTERNATIVES FOR HALLOWEEN TRICK OR TREATING
A little candy isn't going to hurt anyone, right? But offering candy alternatives to kids teaches them Halloween can be fun without overdoing it on sugar.
Plus, let's not forget kids who have food allergies.
There's a great program called the Teal Pumpkin Project, dedicated to raising awareness of food allergies and promoting the inclusion of all trick-or-treaters throughout the Halloween season.
Please consider how you can include all kids in your Halloween celebrations this year.
Here are some affiliate links to our favorite and biggest hits over the years: