5 Alternatives to Trick or Treating This Halloween
Here are 5 alternatives to trick or treating to get you going.
Although trick or treating is a fun activity for many children, as a parent you just might not be comfortable sending your child knocking on people's doors asking for candy.
Or you child may be too young to feel comfortable trick-or-treating. That's perfectly fine! The good news is there are lots of other activities that'll still make for a fun Halloween.
Be sure to check out this spooky collection of Halloween ideas, activities and recipes for the entire family. 
5 Alternatives to Trick or Treating This Halloween
Photo Credit | Photo Modified
Trunk or Treating
Trunk or treating is a new Halloween trend invented to solve a number of problems with traditional trick or treating.
Some people live in communities where the homes are just too far apart for trick or treating to work, where others don't like the idea of their kids knocking on strangers' doors.
Trunk or treating involves a group of people getting together – which could be organized by friends or a group like a school or church – and offering out candy to kids from their trunks.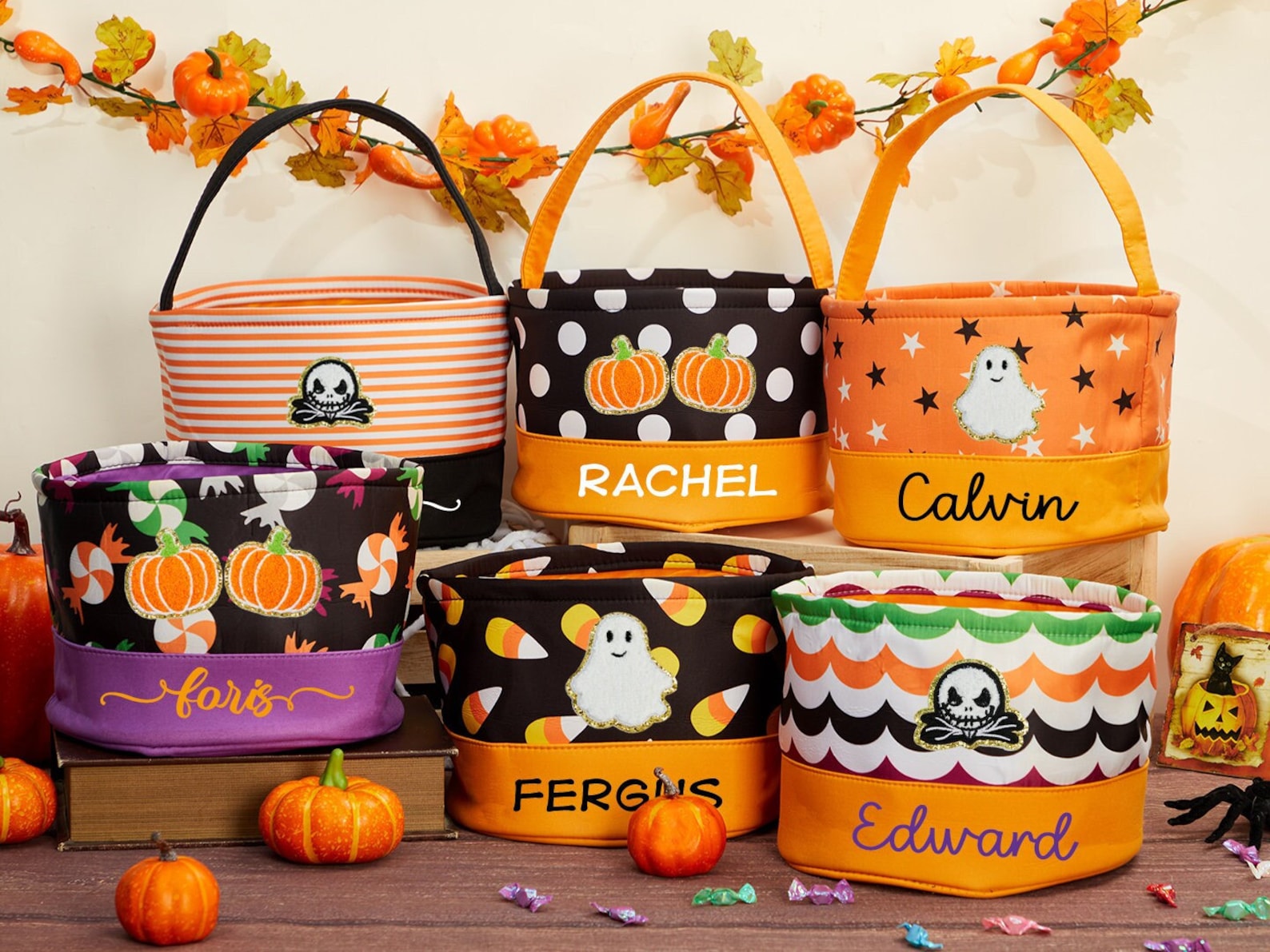 Trick-or-treat bucket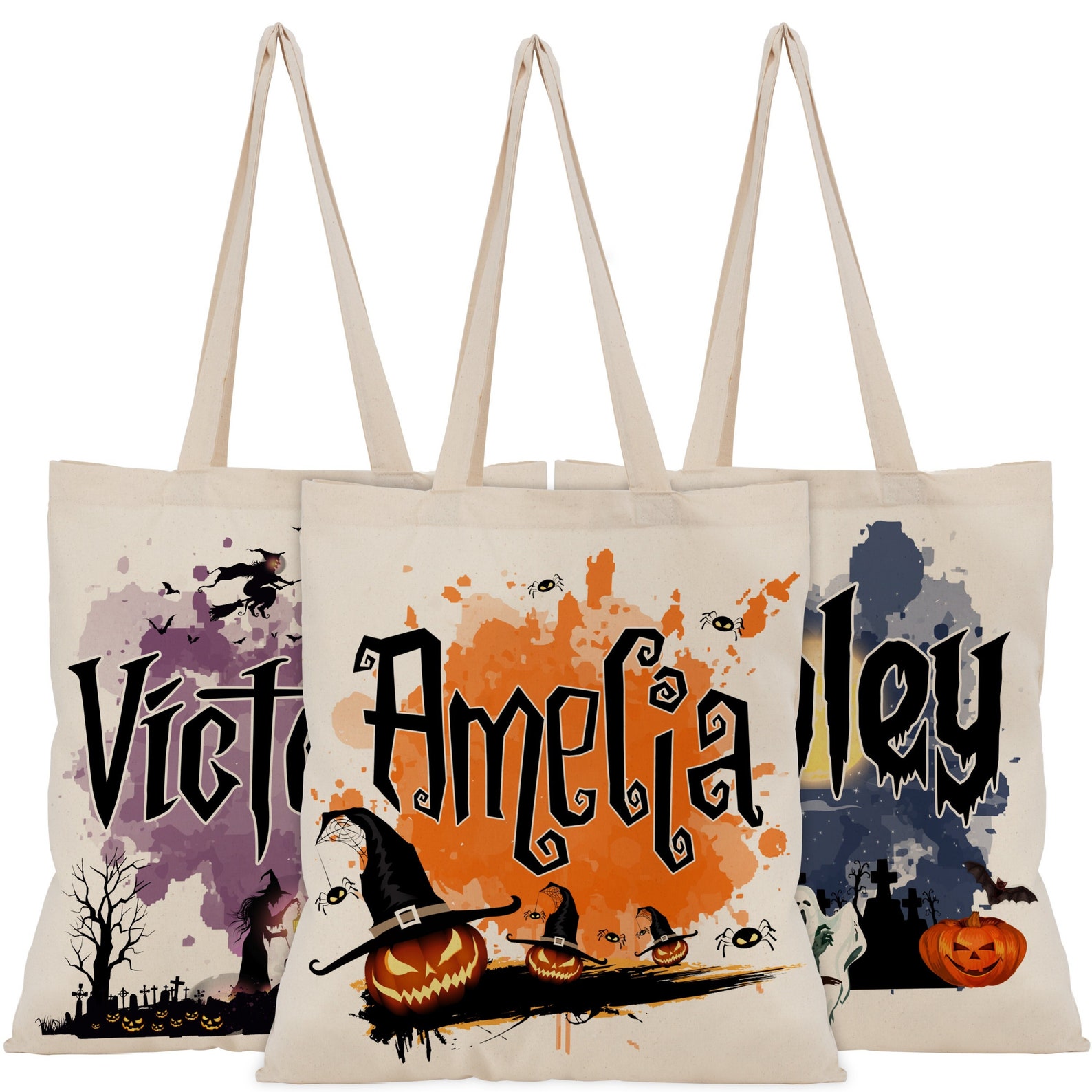 Personalized Halloween Tote Bag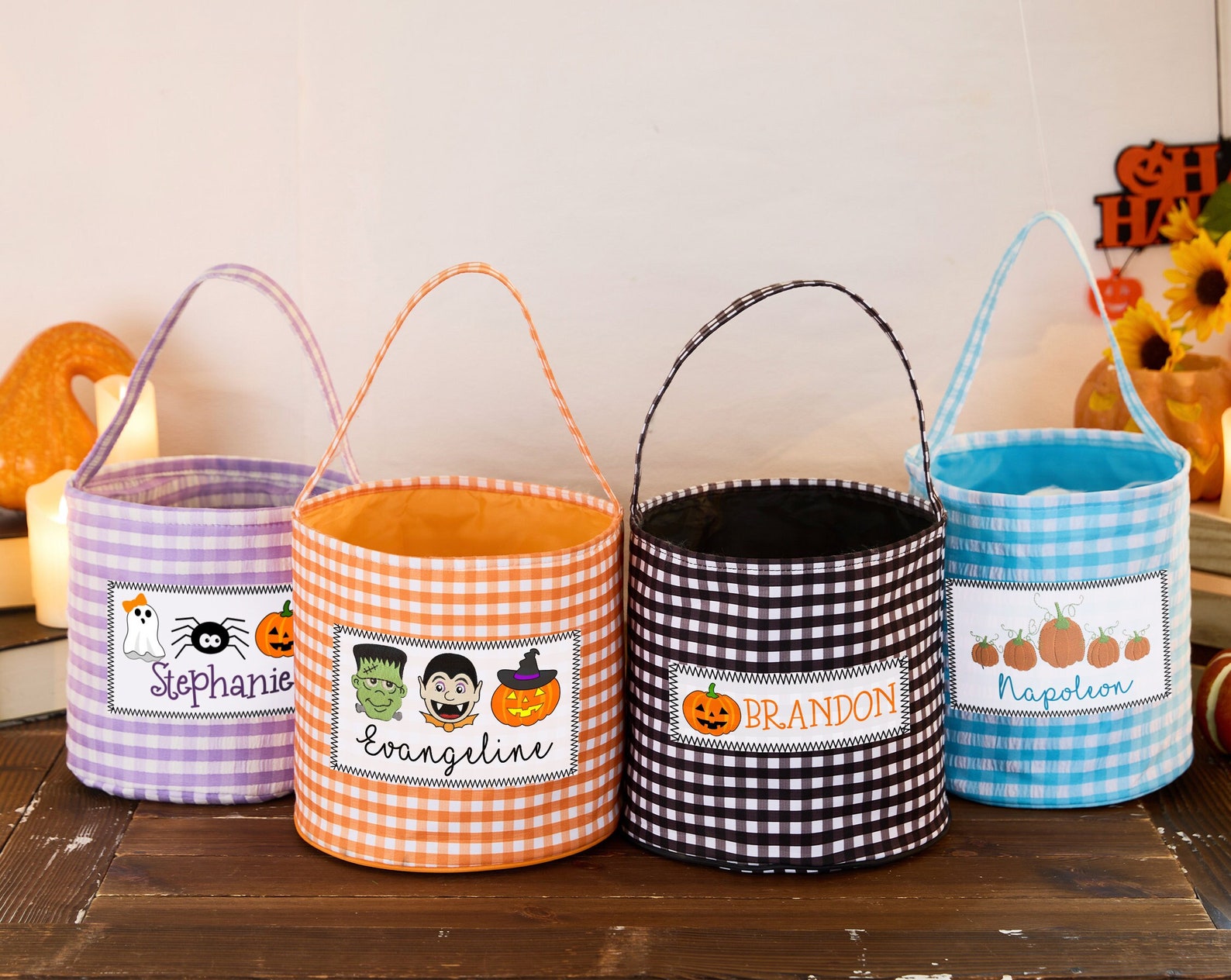 Halloween Baskets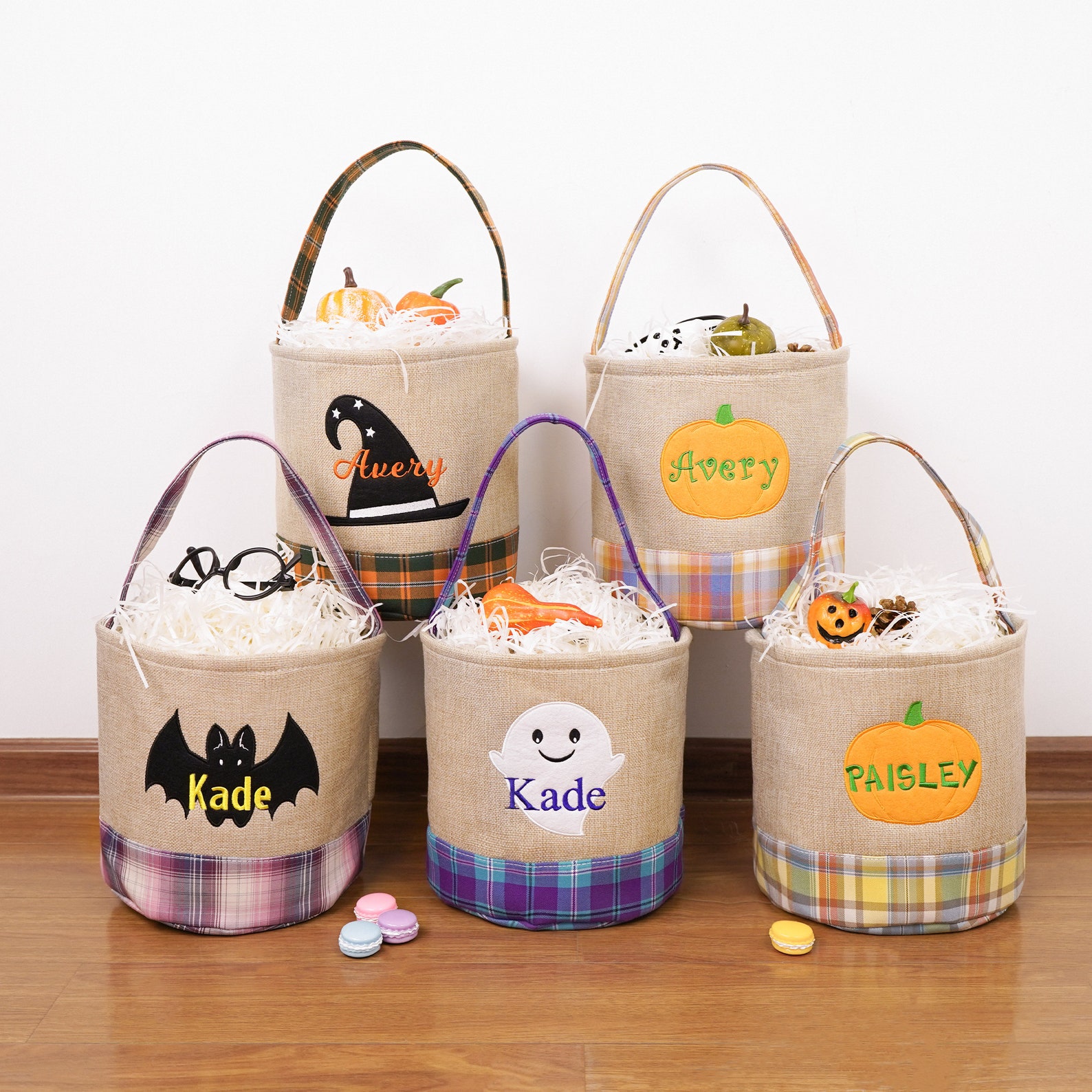 Personalized Halloween Bucket for kids
Much easier for the kids to walk between, much more approachable for little ones and much safer for any worried parents!
Host a Halloween Party
A Halloween party is always great fun, and you can invite a number of other children to hold your own trick or treat right inside the home.
Younger children can definitely have fun visiting the adults in every separate room of the house, knocking on the door to receive their candy.
If your kids are likely to get bored with this, simply plan a fun party with plenty of their friends, and hand out treat bags to everyone.
Plan some other Halloween games to make up for the fact that they aren't going out trick or treating.
Family Night
Some families forgo the parties and candy altogether and make other plans for Halloween.
Depending on the age of your kids, you could plan a scary movie night.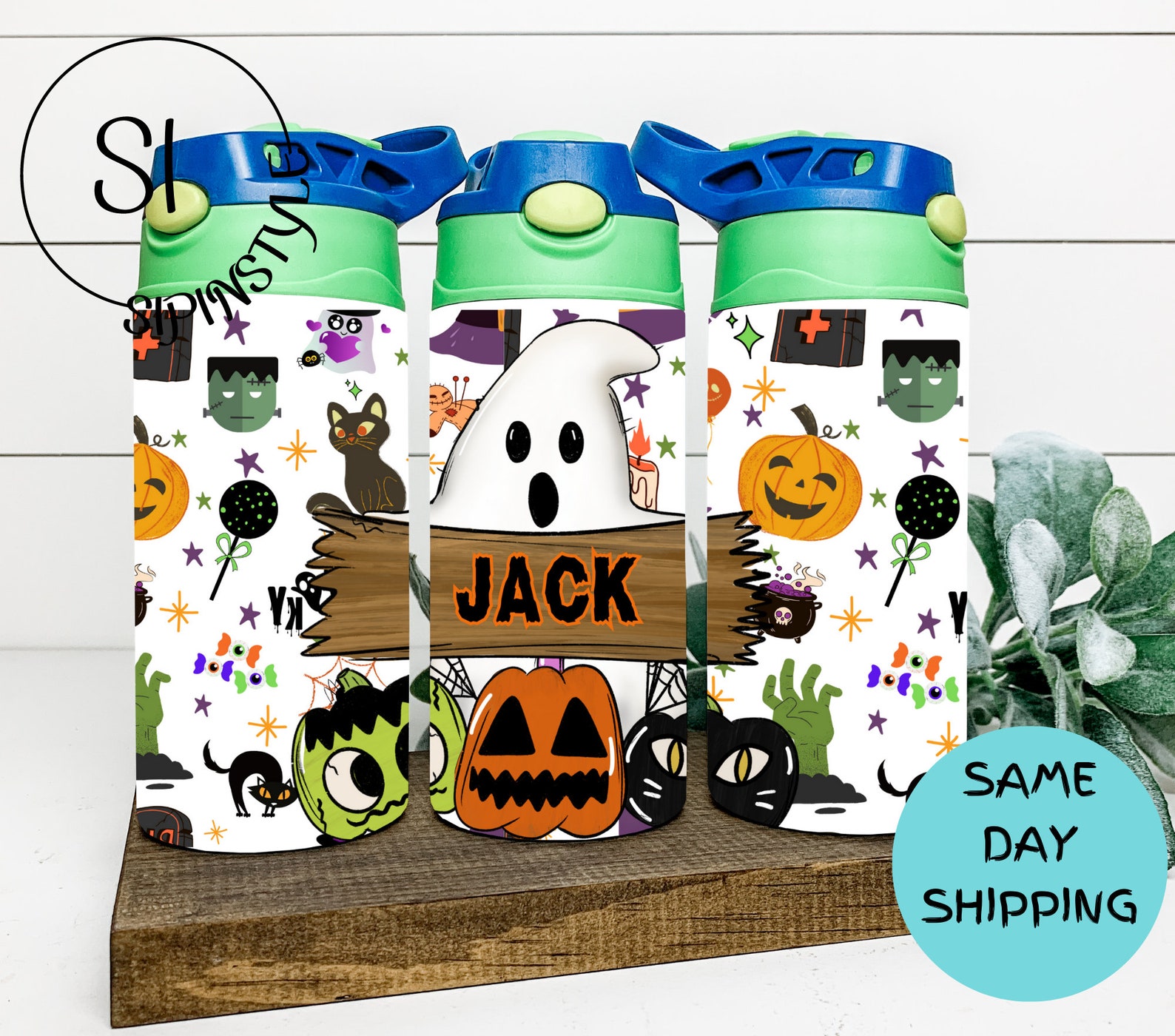 Halloween Kids Water Bottle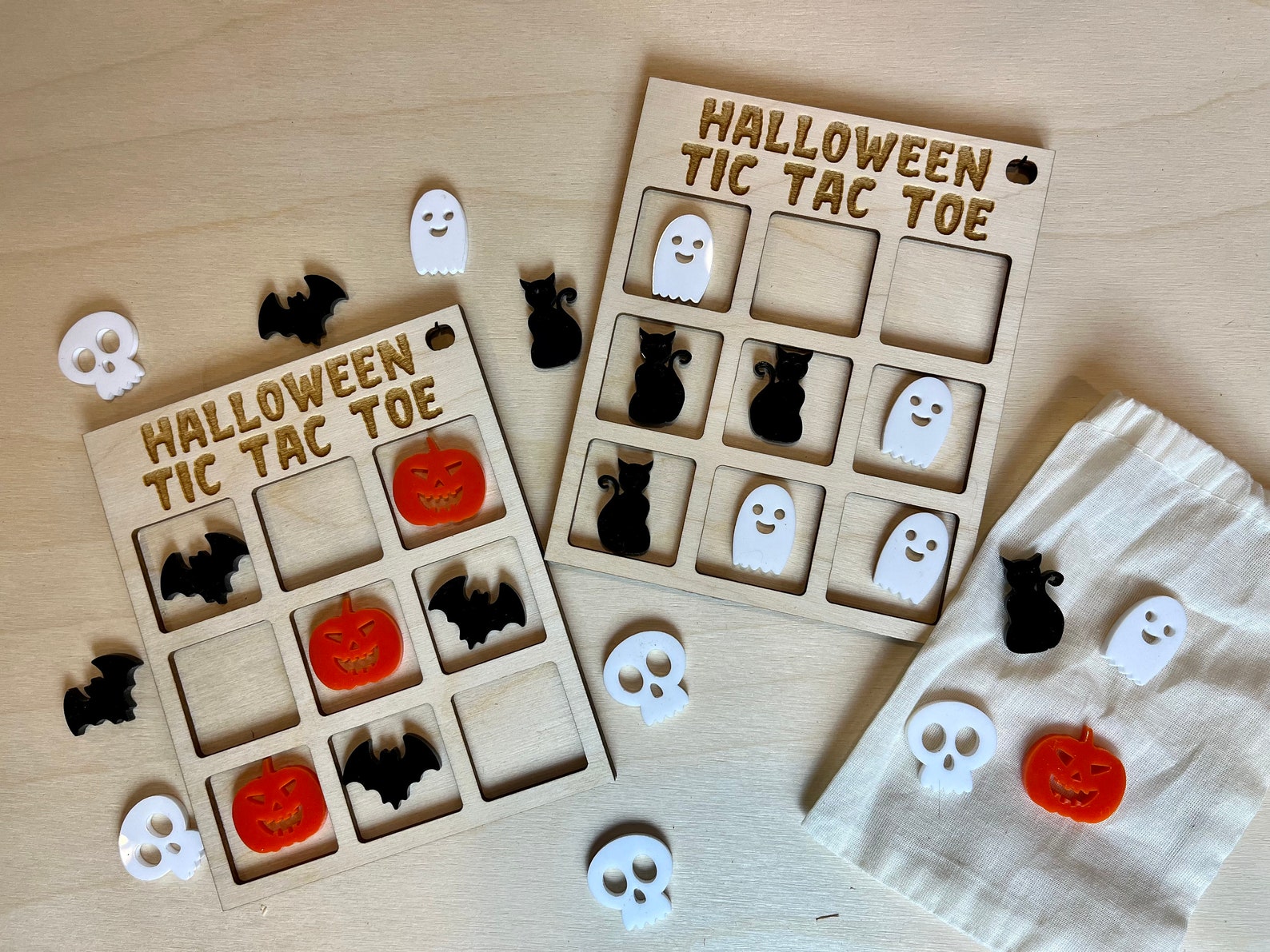 Wooden Halloween Tic Tac Toe Board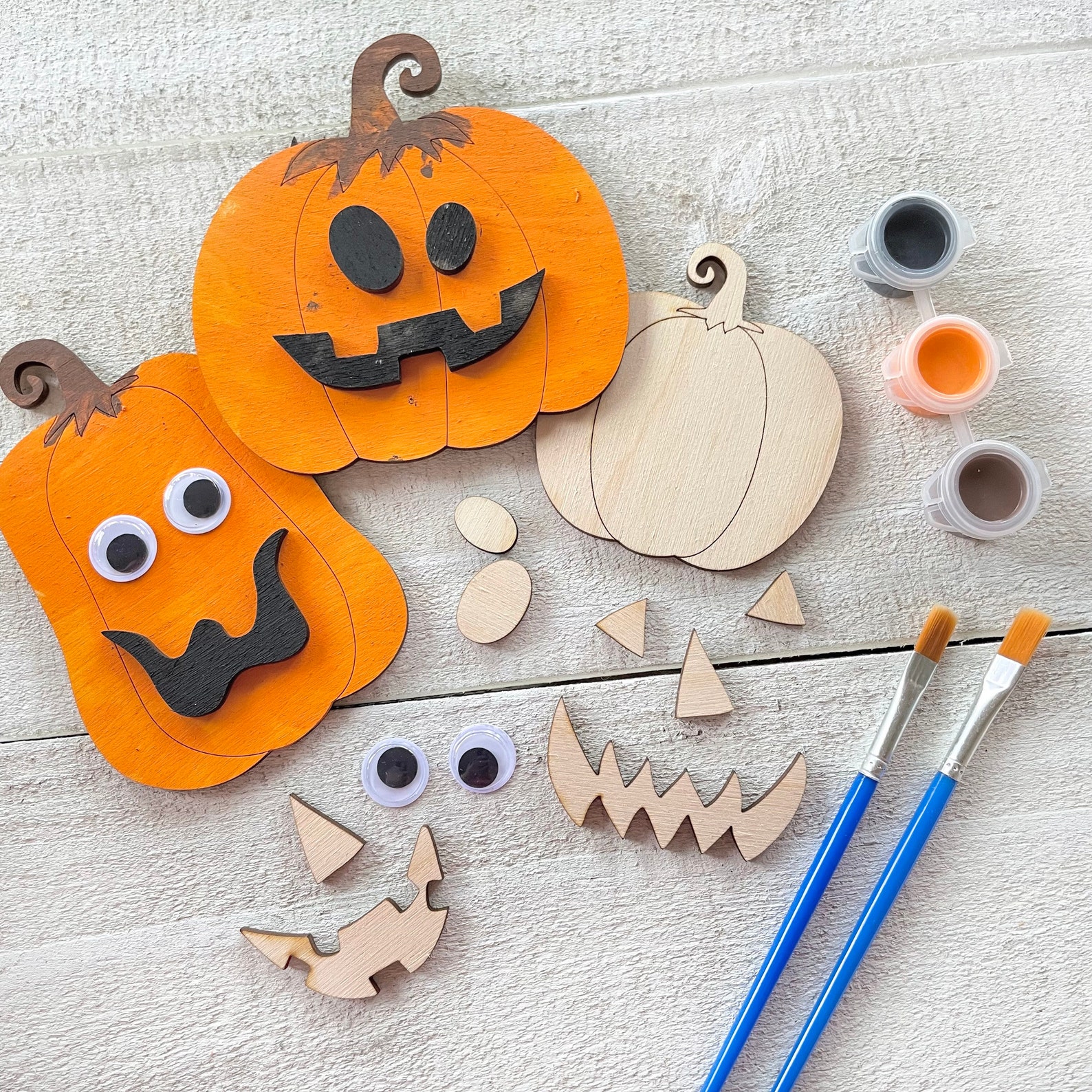 Halloween Pumpkin Decorating Craft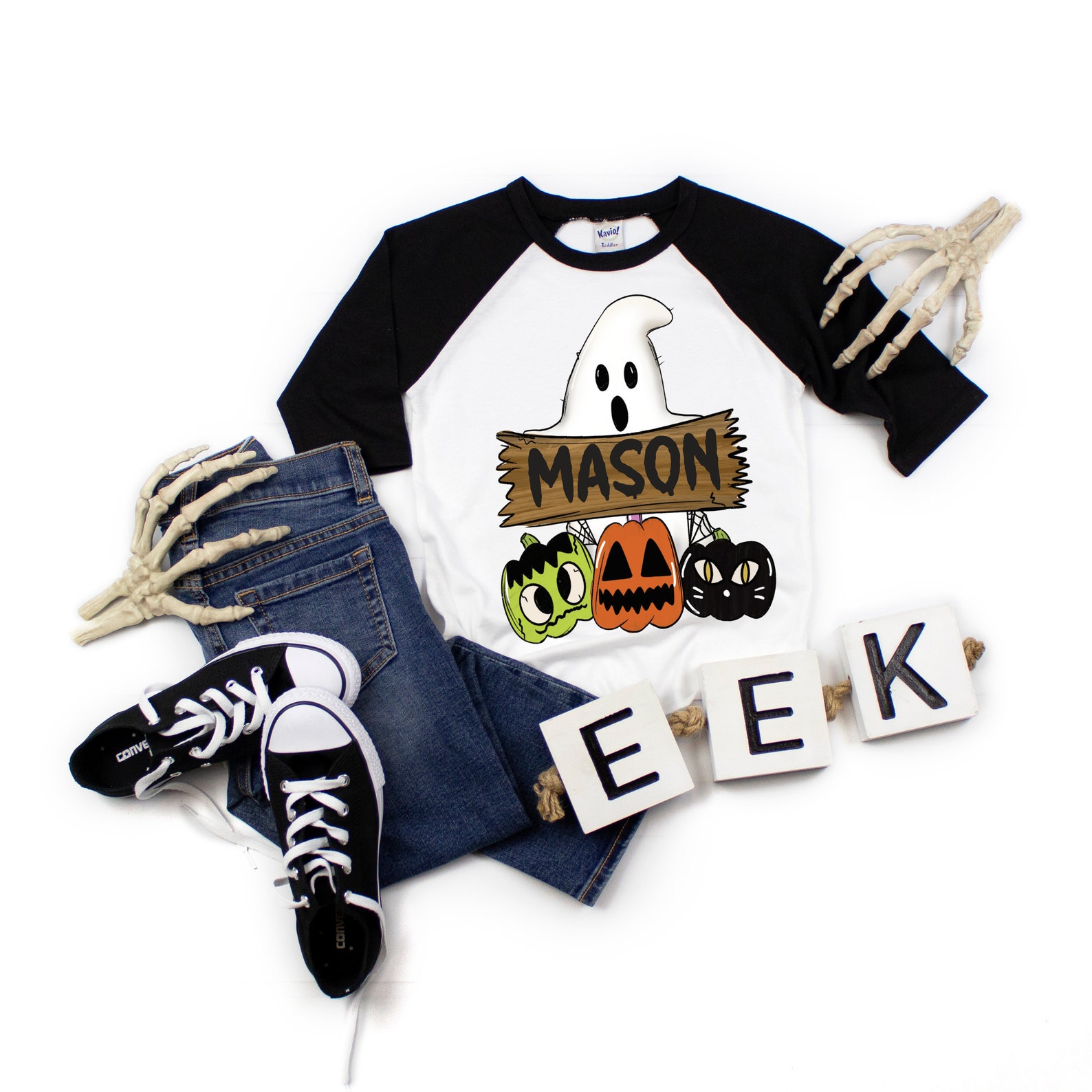 Kids personalized custom Shirt
Another idea is to plan a Halloween feast – put together a fun menu full of spooky-sounding foods.
Local Halloween Events
You'll often find that parks and other family-friendly businesses plan events around Halloween.
These could be haunted theme parks, malls or safe, planned Halloween events.
They may or may not include trick or treating, but there will usually be enough other activities to keep kids more than happy on Halloween night!
Candy Alternatives
If it's the candy specifically that concerns you on Halloween, have a think about alternatives that'll still make your kids happy.
These include giving money instead of food or providing fun novelty items.
Recommended Halloween Books
When you're done playing, snuggle up and enjoy these Halloween Books with your child.
It's the perfect way to tie in the holiday to your Halloween activities!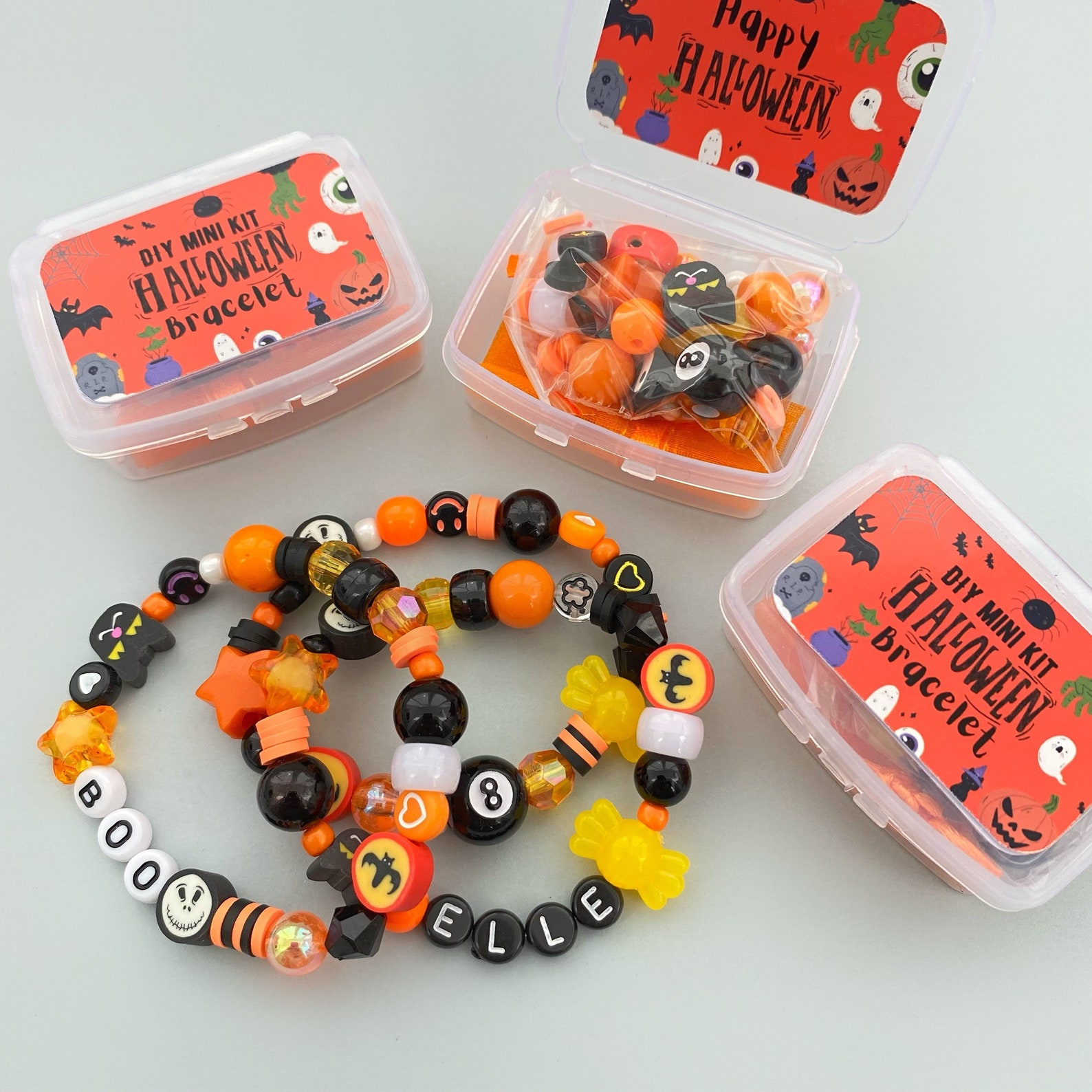 DIY Halloween name bracelet Halloween gift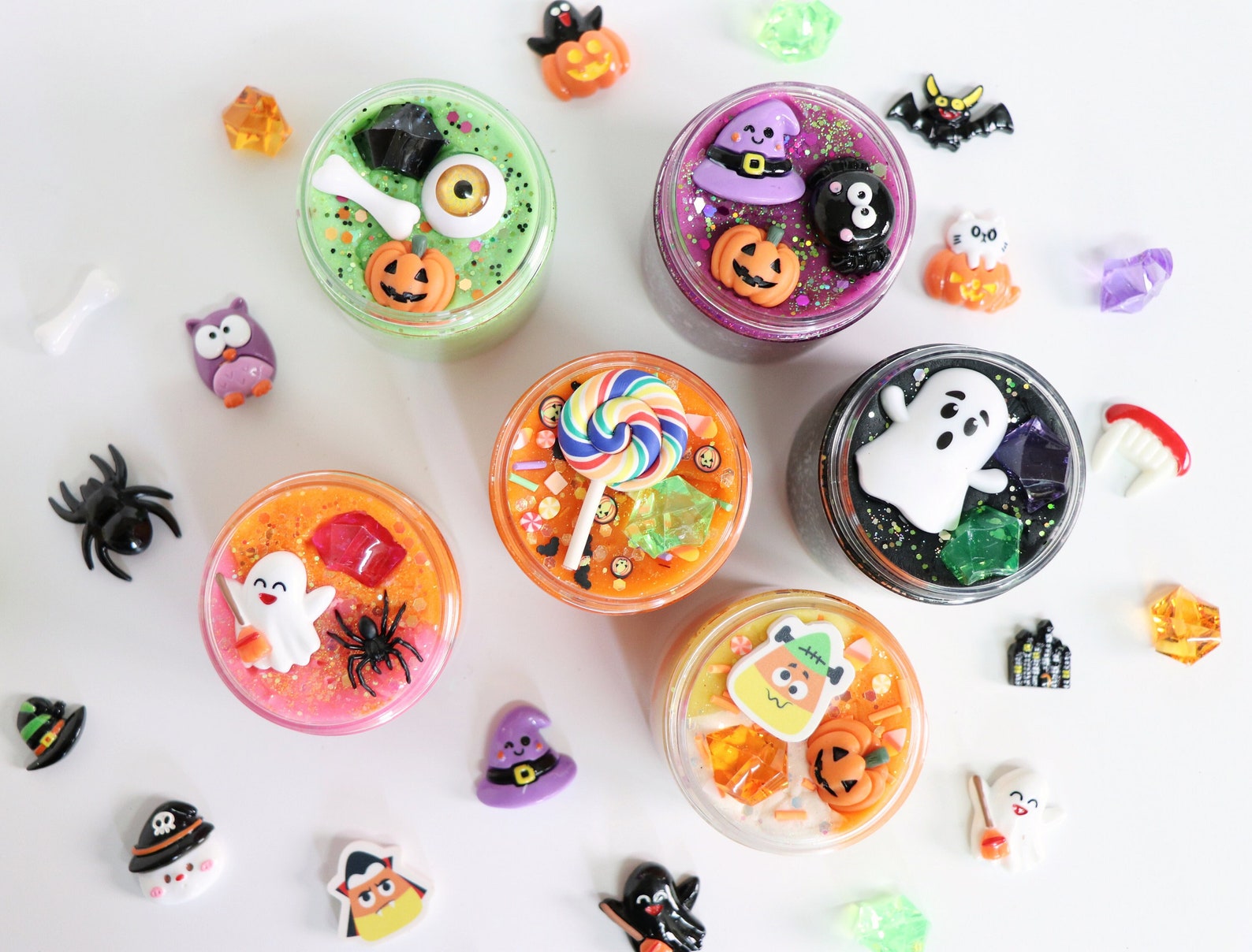 Halloween Play dough kit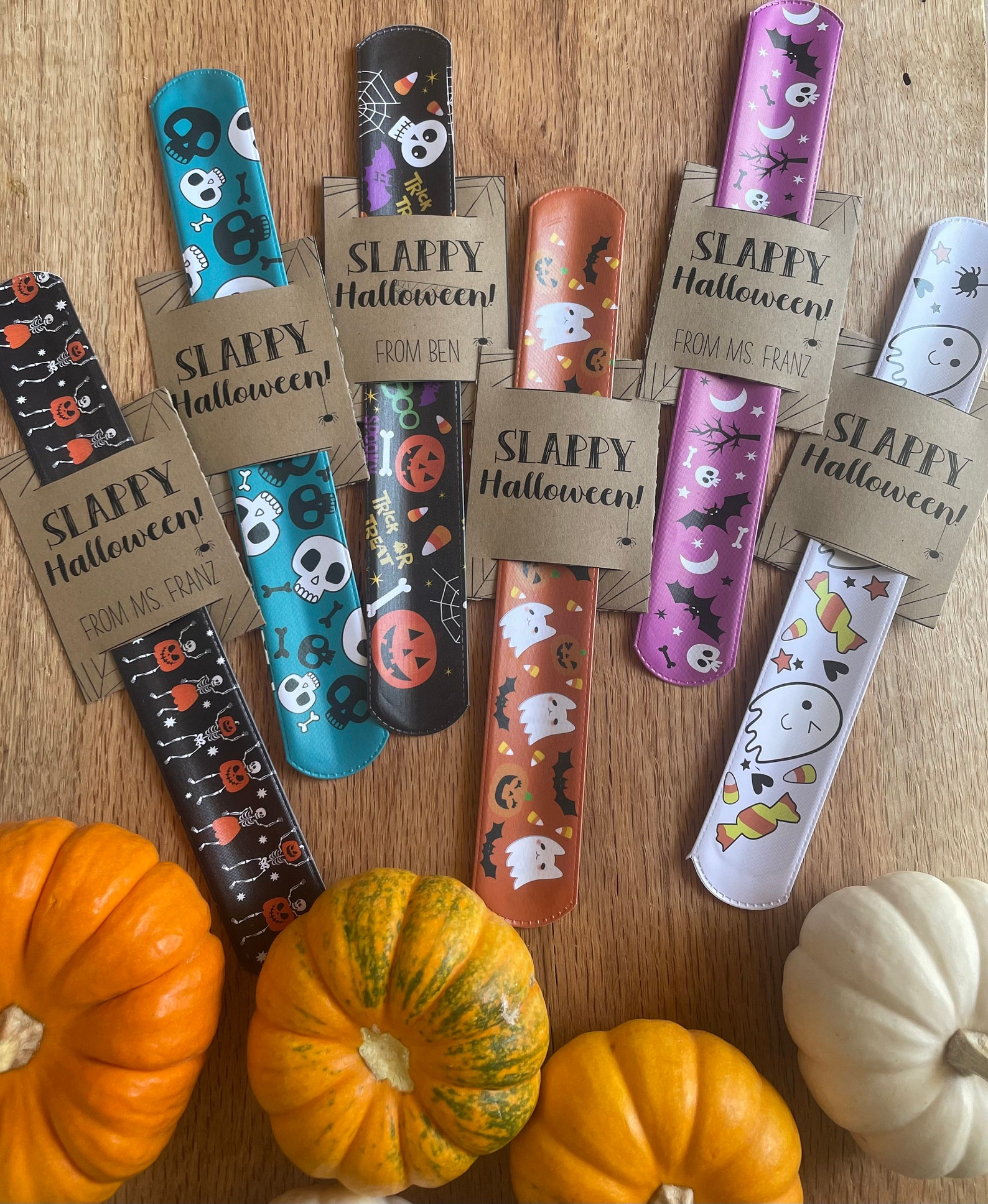 Slappy Halloween Tags with Slap Bracelets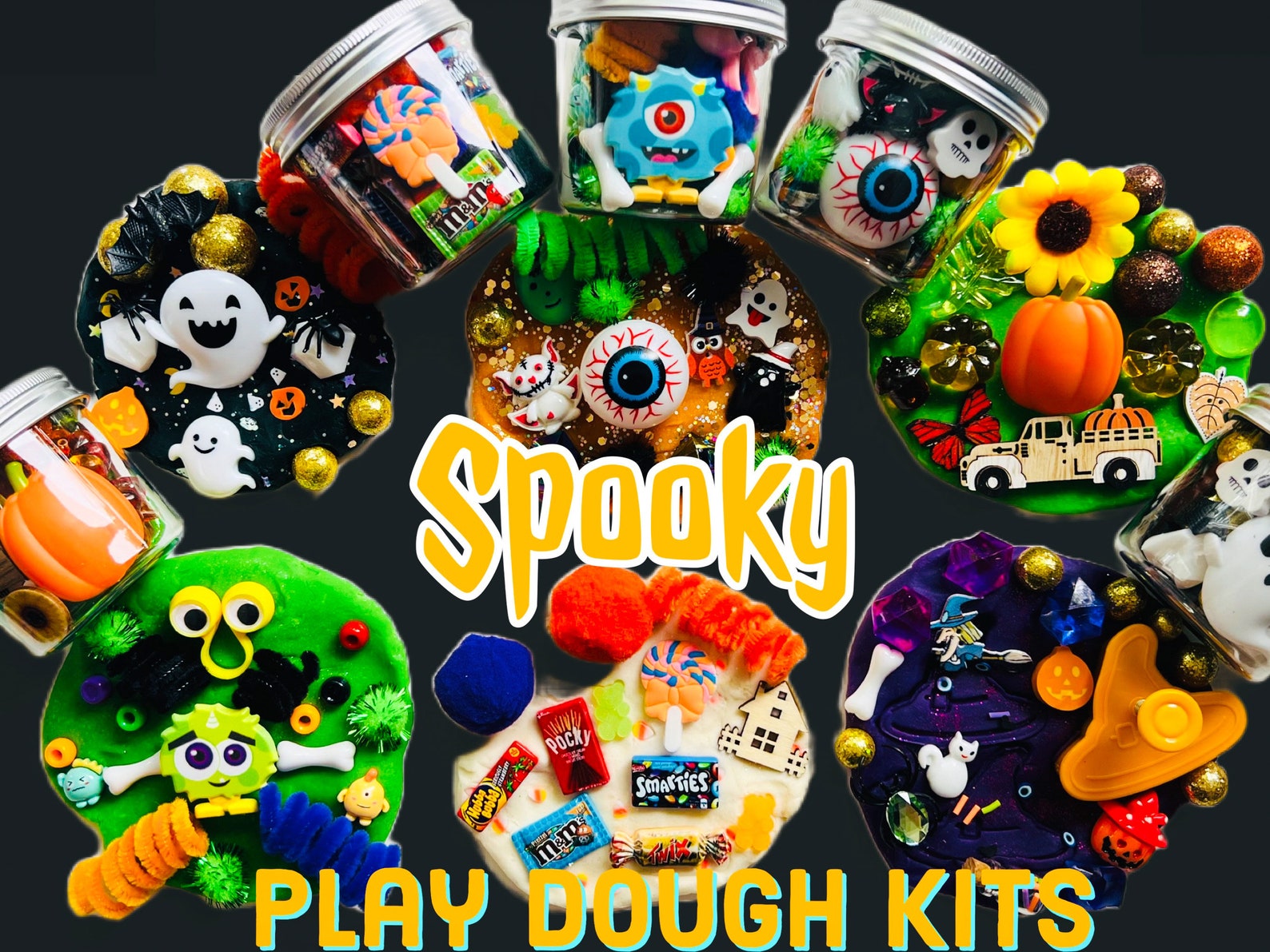 Halloween Play dough Jars
Printable Halloween Fun
As the spookiest season of the year approaches, get ready to dive into a treasure trove of bewitching printables that will add a dash of magic to your Halloween celebrations and learning.
Gather your printers and creative spirits, and let the Halloween fun begin with our selection of printables.