I have to admit it. In years past we have not been that creative with our Elf on the Shelf. He has jumped from room to room, and that is about it. I've often wondered who are these parents who create elaborate scenes with their elves? Do they not sleep?
This year, I'm determined to have a little more fun with this dude. I'm not talking about going over the edge crazy. But I think it's time to mix it up a bit. So to get me inspired, and hopefully you as well, I pulled together 50 Elf on the Shelf ideas. Just pick a couple to do this year. Why should the kids have all of the fun?
But not everything was an Elf Fail! Every week this season, I'm going to share what our elf has been up to. And for even more fun things to do with your Elf on the Shelf, check out:
Looking for more great Christmas ideas? Be sure to check out my collection of Christmas Crafts and Activities for the entire family.
Do you need your own Elf on the Shelf? He (or she) is easy to get. Just click HERE. And if you're confused by this whole Elf on the Shelf thing, read up on it HERE.
Photocopy | Flickr: Photo Credit
Spa Day| Flickr: Photo Credit
Morning Coffee | A Few Short Cuts
Mustache Photo Op | Adventures of a Mamarazzi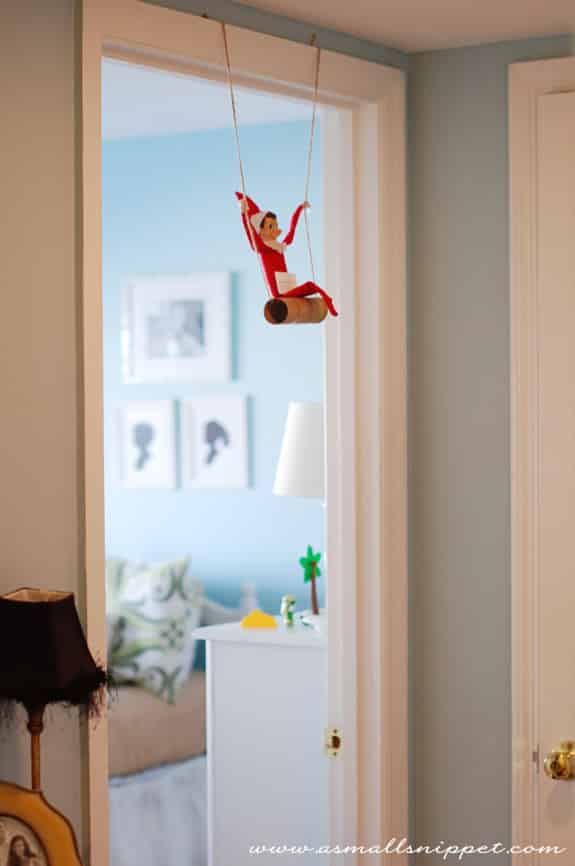 Swinging on Toilet Paper Roll | A Small Snippet
Scrabble | Flickr: Photo Credit
Building Blocks | Snippets from Suburbia
Marshmallow Bath | Snippets from Suburbia
Making Friends | Flickr: Photo Credit
Want a Donut? | Flickr: Photo Credit
Lounging at the Beach | Home Stories A to Z
Being Carried Off | Snippets from Suburbia
Cookies Anyone? | Snippets from Suburbia
Elves are Your Friends | Flickr: Photo Credit
Mater and Lightning McQueen Reindeer | Flickr: Photo Credit
Paper Snowflakes | Flickr: Photo Credit
Nativity | Flickr: Photo Credit
Snowman in the Freezer | Flickr: Photo Credit
Lifting Weights | Snippets from Suburbia
Let Down Your Hair | Snippets from Suburbia
Mirror Mirror on the Wall | Flickr: Photo Credit
Sharing Coffee with a Friend | Snippets from Suburbia
Fishing | Rocking my 365 Project
Flickr: Photo Credit
Attack of the Lego People | Picklehead Soup
Tissue Box Bed | Home Stories A to Z
In the Car | Patricia's Daughter
Reading 'Twas the Night Before Christmas | Patricia's Daughter
Cleaning Up | A Few Short Cuts
Caught Red Handed | Adventures of a Mamarazzi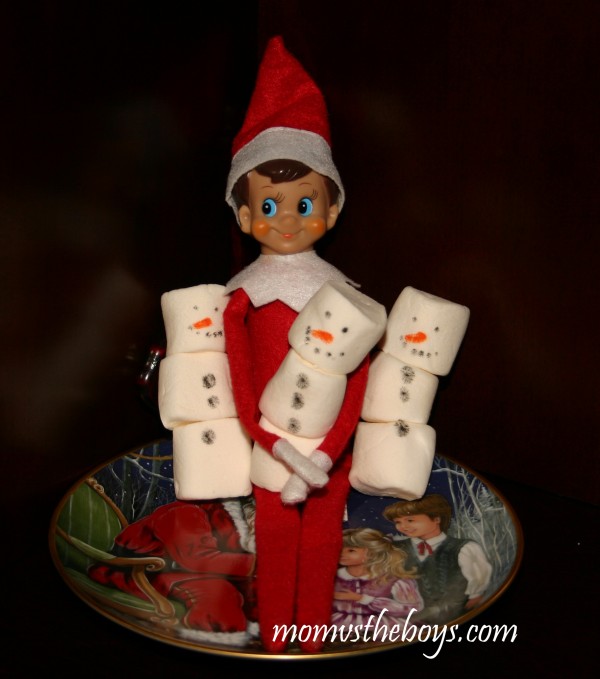 Happy Snowmen | Mom Vs the Boys
Drawing on Photos | Snippets from Suburbia
Jousting | Snippets from Suburbia
Dominoes | Flickr: Photo Credit
Flickr: Photo Credit
Balloons | Rocking My 365 Project
Getting His Santa On | Rocking My 365 Project
Need more Elf inspiration? Check out the following affiliate links: