How to Plan the Perfect Halloween Party for Kids
Planning the perfect Halloween party for young kids can seem daunting, but it doesn't have to be! And you don't have to break the bank to have a great party.
My son was born just days before Halloween, so every year we have a Halloween birthday party for him.
One thing I've learned over the years is you don't have to go big and crazy to make a big impact.
I'm sharing my son's birthday party from last year so you can see just how easy and simple it can be to host a birthday Halloween party in your home without stressing yourself out.
Be sure to check out this spooky collection of Halloween ideas, activities and recipes for the entire family. 
Embellish to Make Your Cupcakes Pop
Last year I decided I would make our own dessert rather than order a cake.
I wanted something that would look great without spending a lot of money.
First, I decided to make cupcakes, which are easy to serve as well as make.
To make them stand out, I purchased adorable paper cupcake wrappers which you just pop the cupcake into after you've made them.
Second, rather than trying to ice enough cupcakes for 30 kids and adults, I used a dollop of Cool Whip on top of each cupcake.
It took minutes rather than hours and looked adorable.
I was worried the kids would miss the heavy icing, but I shouldn't have.
The kids were thrilled with the change in pace and parents appreciated the lighter flavor of the Cool Whip.
Third, to make the presentation complete, I added simple cupcake toppers.
Just stick 'em in and you're good to go!
Talk about a wow factor! When I handed them out everyone just loved them.
And the secret is, they were so simple (and inexpensive) to make.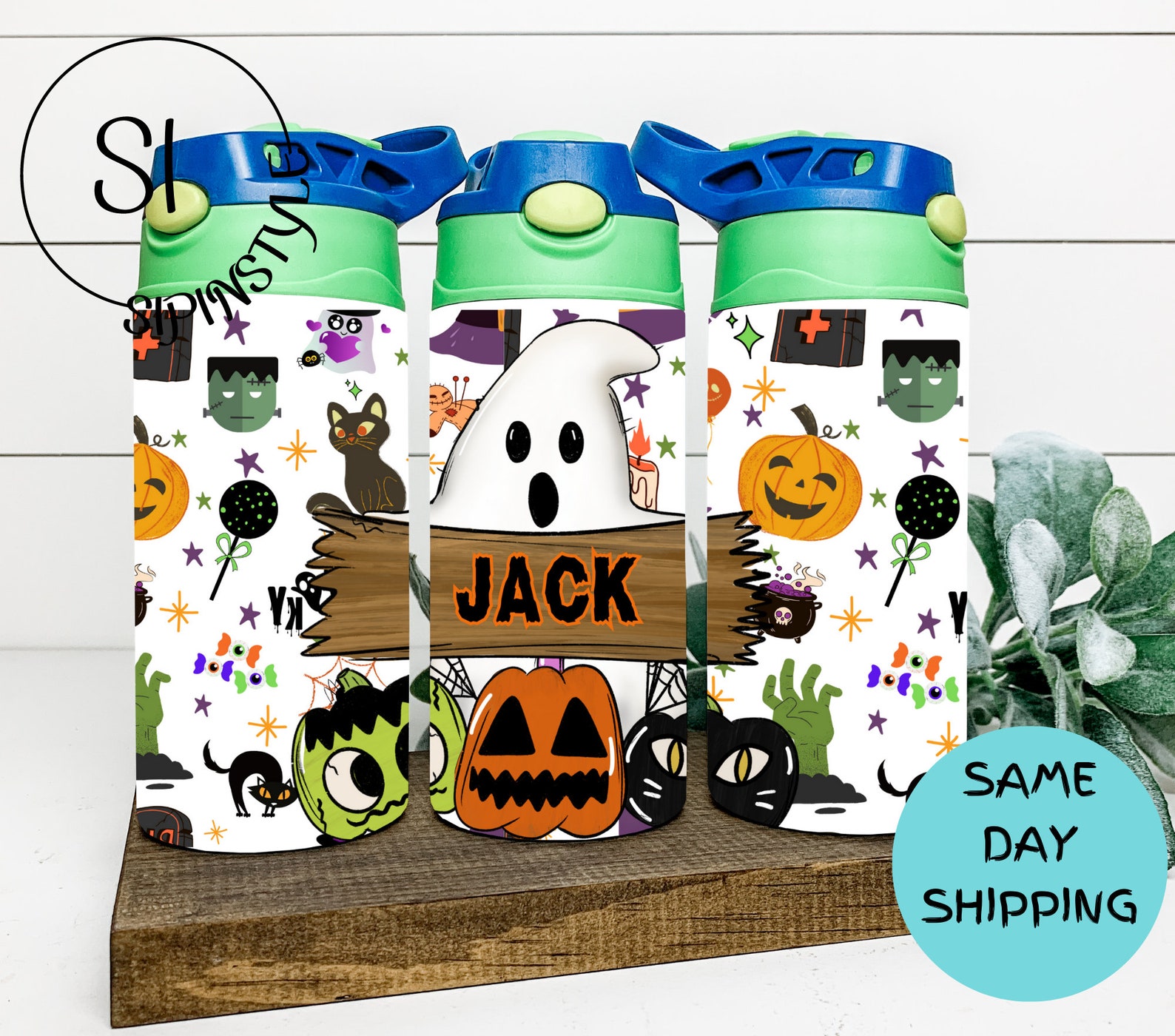 Halloween Kids Water Bottle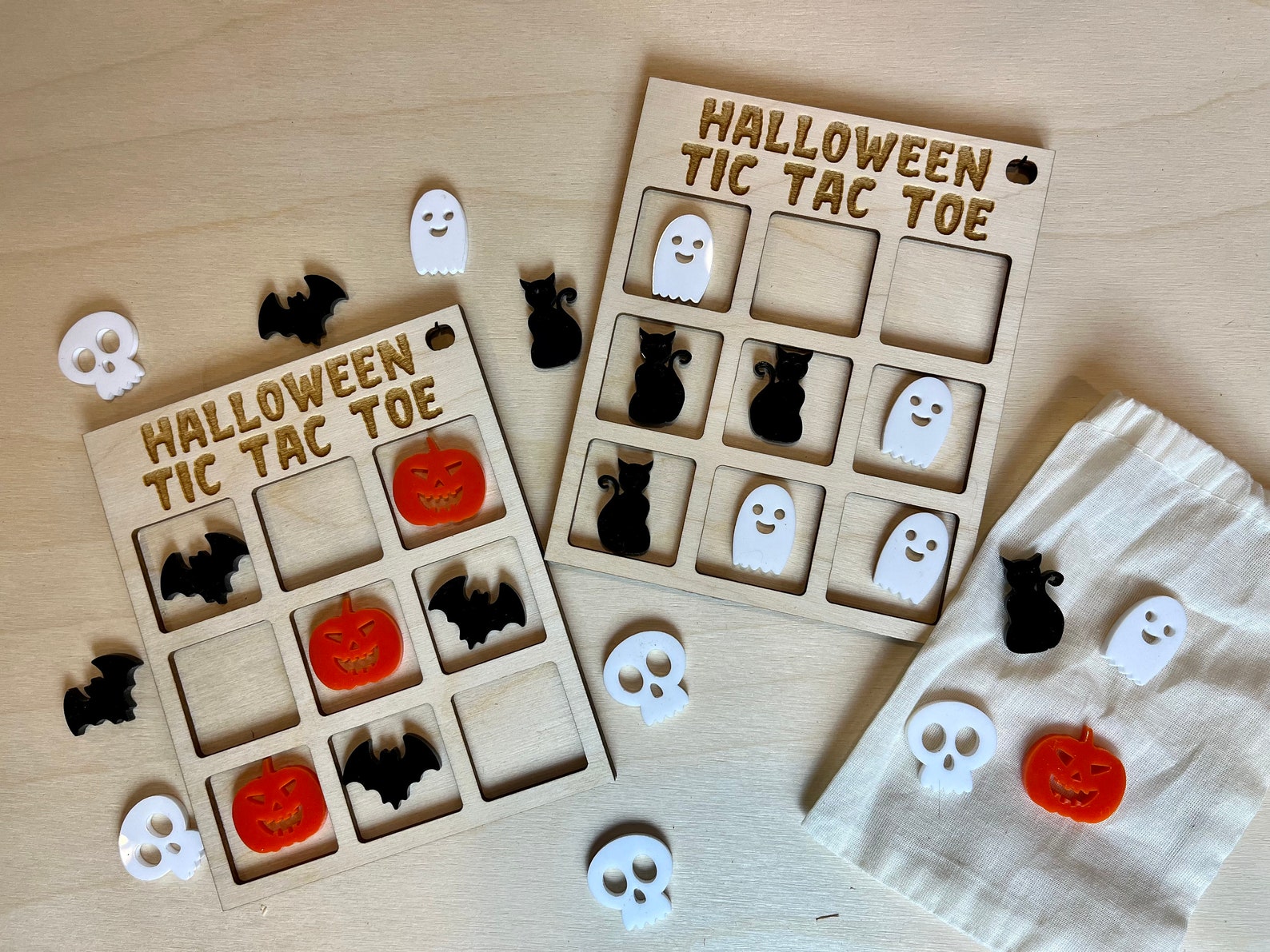 Wooden Halloween Tic Tac Toe Board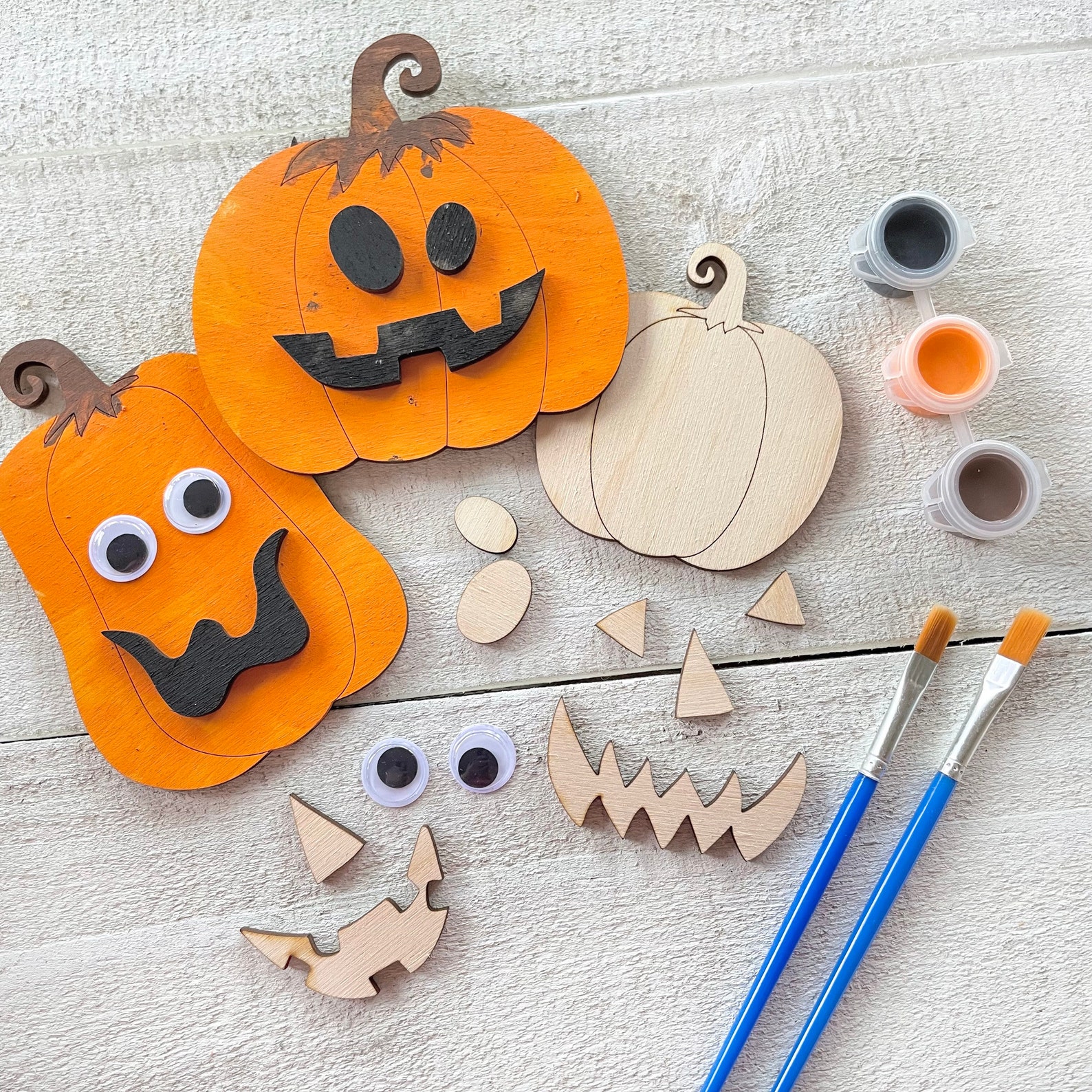 Halloween Pumpkin Decorating Craft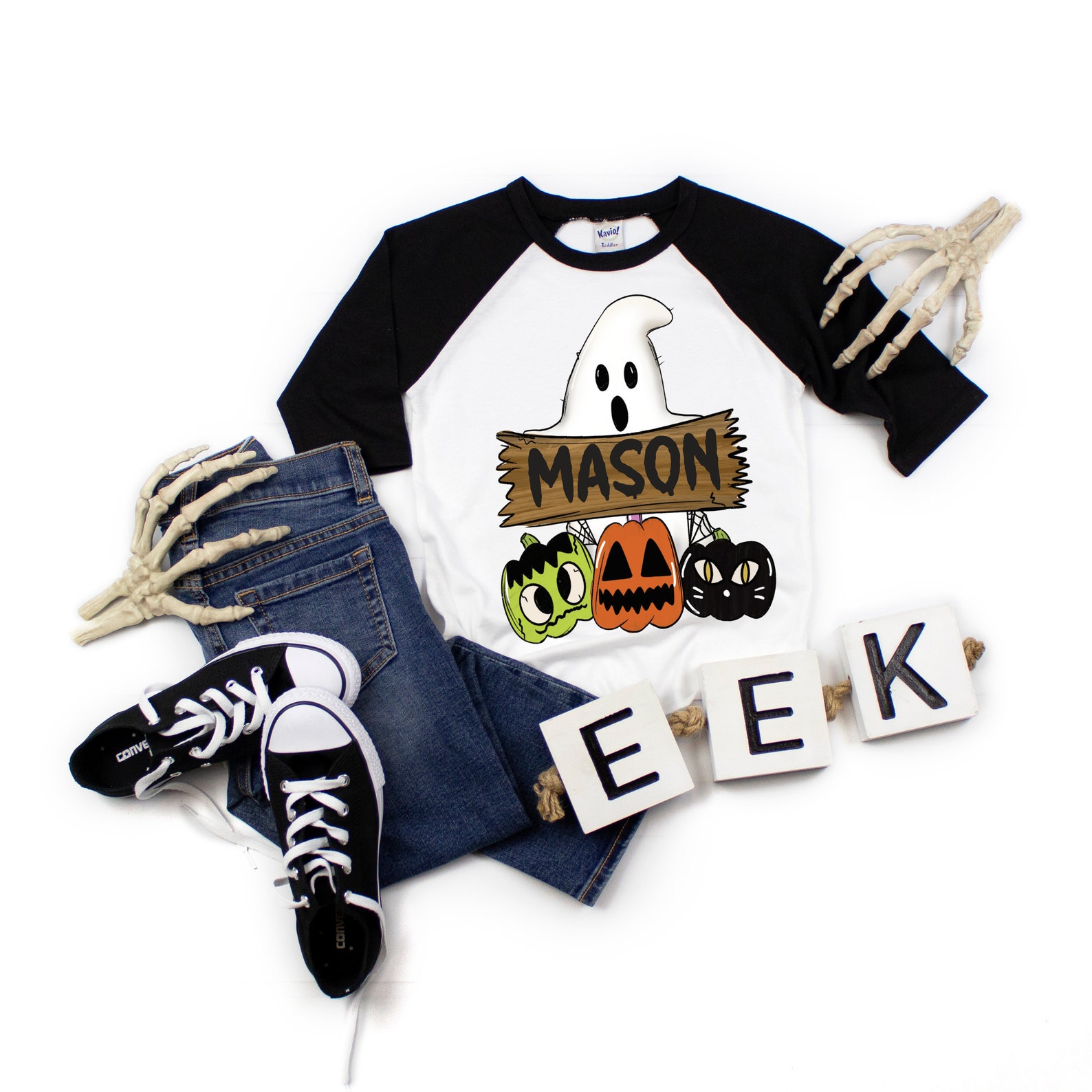 Kids personalized custom Shirt
Have the Kids Make Their Own Takeaway
Here's a terrific tip that works for any child's birthday party — have the kids make their own takeaway from the party.
Rather than putting together a bag of candy and other cheap items that will get lost or thrown away within a day, figure out a project the kids can participate in at the party and take home.
We chose these wonderful handheld wooden masks, which we found at Michaels.
I placed out washable markers and encouraged the kids to make their way to the table.
The kids went nuts, having a blast, showing off their creations and then playing with the masks throughout the rest of the party.
Thankfully there were a couple of masks left so hubby and I got to make our own after the party!
Go Easy On Halloween Decorations
One thing that can kill your budget quickly are decorations.
But little kids don't require a lot of decorations (and neither do parents). Just choose some inexpensive ones that can set the scene.
We just love swirly hanging decorations that often come in affordable packs and can easily be hung from doorways, windows or your entrance way.
Strategically place them throughout the house and that's it.
Seriously. Don't go overboard.
You'll wonder why you spent all of this money on unneeded decorations once the party is done.
I also purchased inexpensive plastic Halloween-themed bowls to put snacks in.
This way the kids carried around the decor with them and enjoyed the joy of the Halloween theme hands on.
Have a Costume Parade
Part of the reason you can go easy on the decorations is because you're going to host a costume party… and the costumes really end up being the adorable decorations at the party!
What little kid doesn't love dressing up.
Hosting a children's costume birthday party gets the kids excited and gives them another reason to wear their Halloween costumes somewhere fun.
Honestly, as a parent, I just loved loved loved seeing how all of the kiddos were dressed up and remarking on just how cute they were.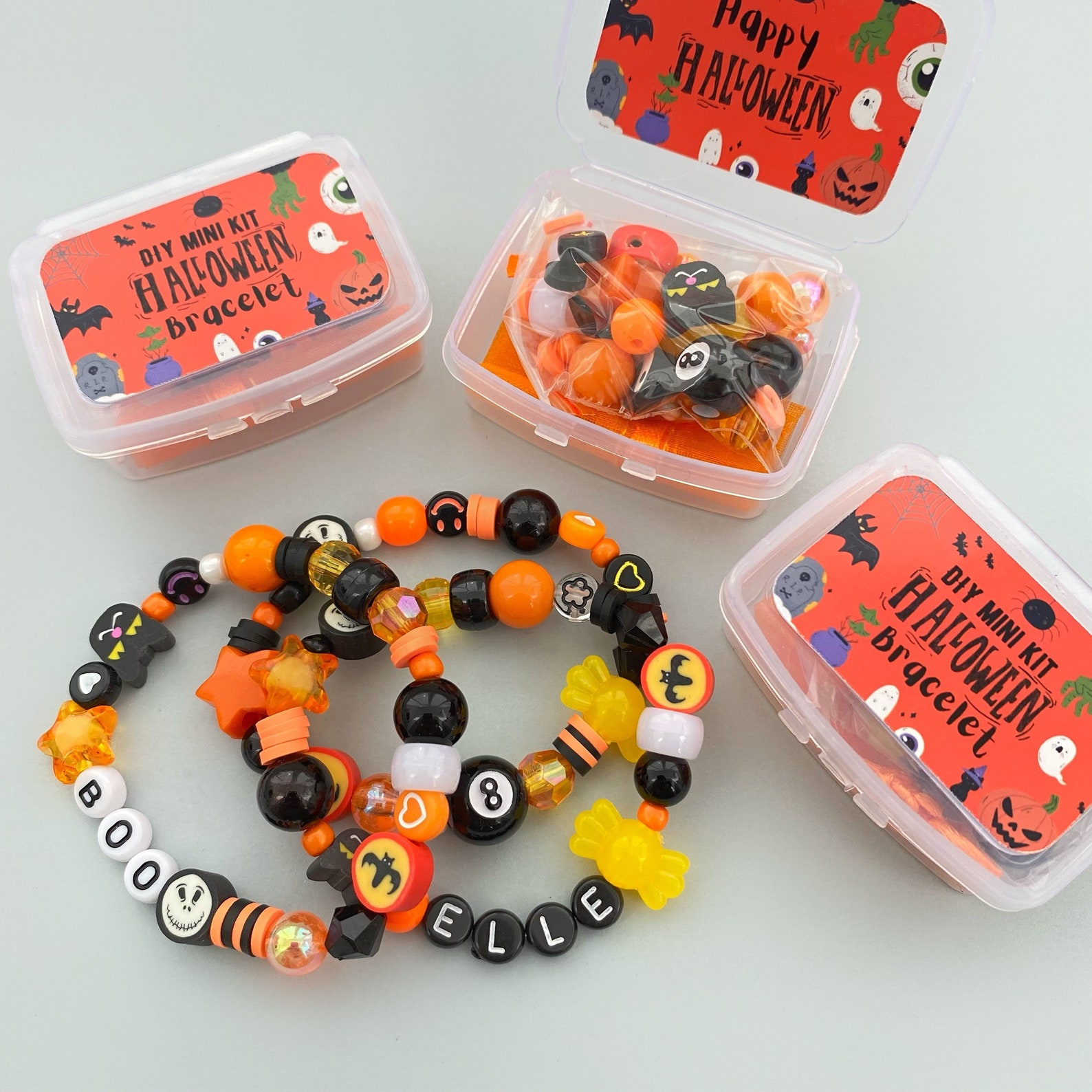 DIY Halloween name bracelet Halloween gift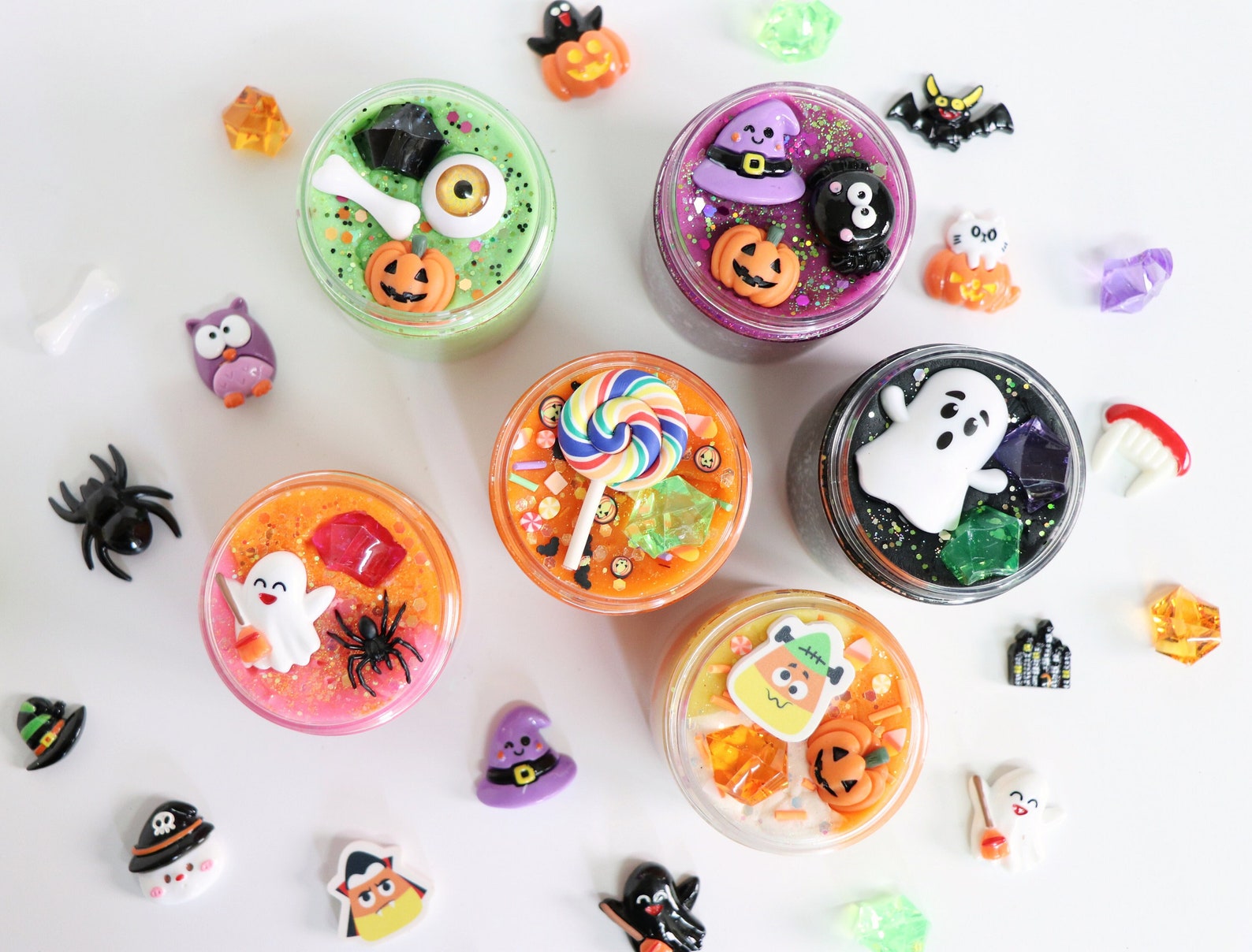 Halloween Play dough kit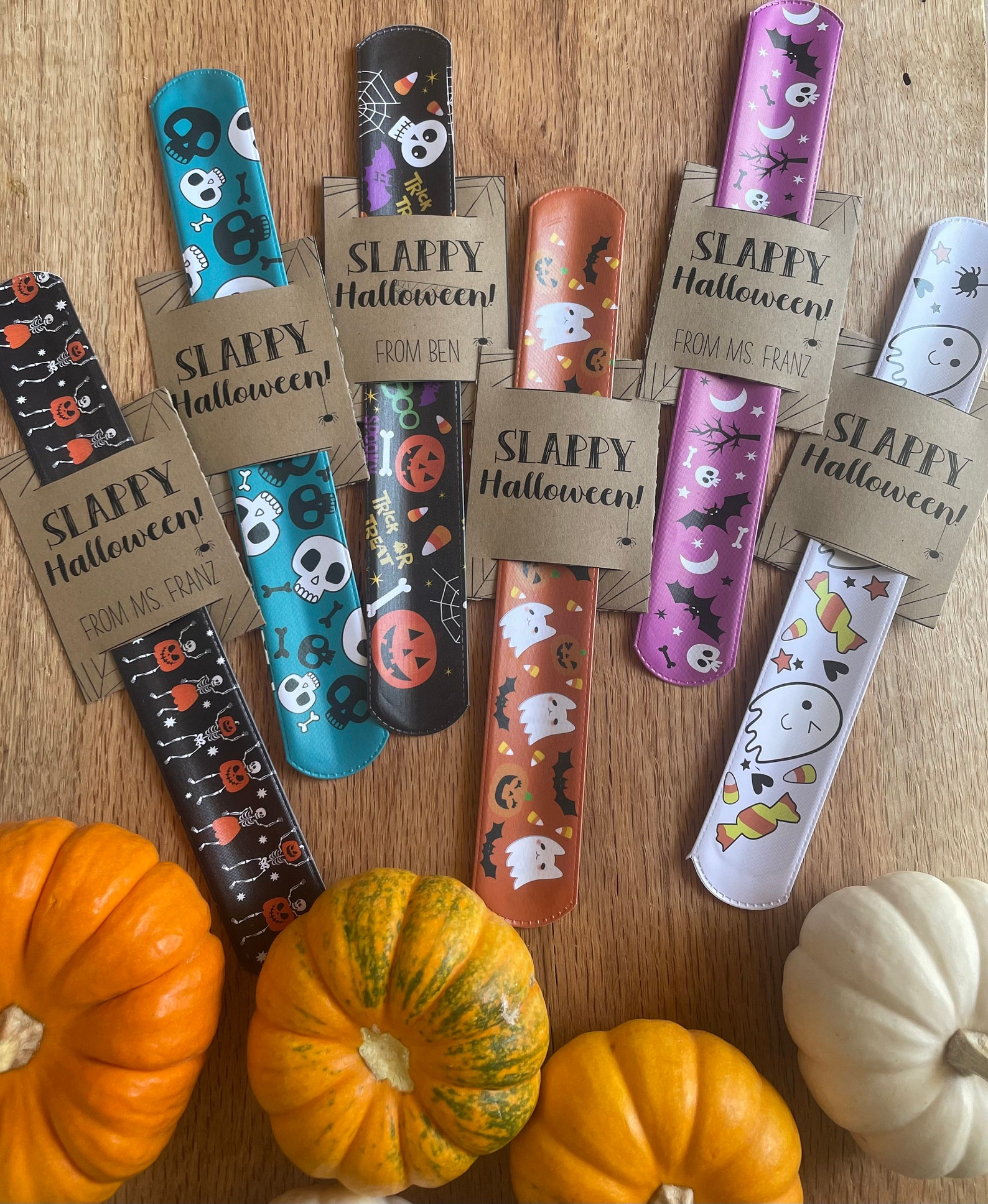 Slappy Halloween Tags with Slap Bracelets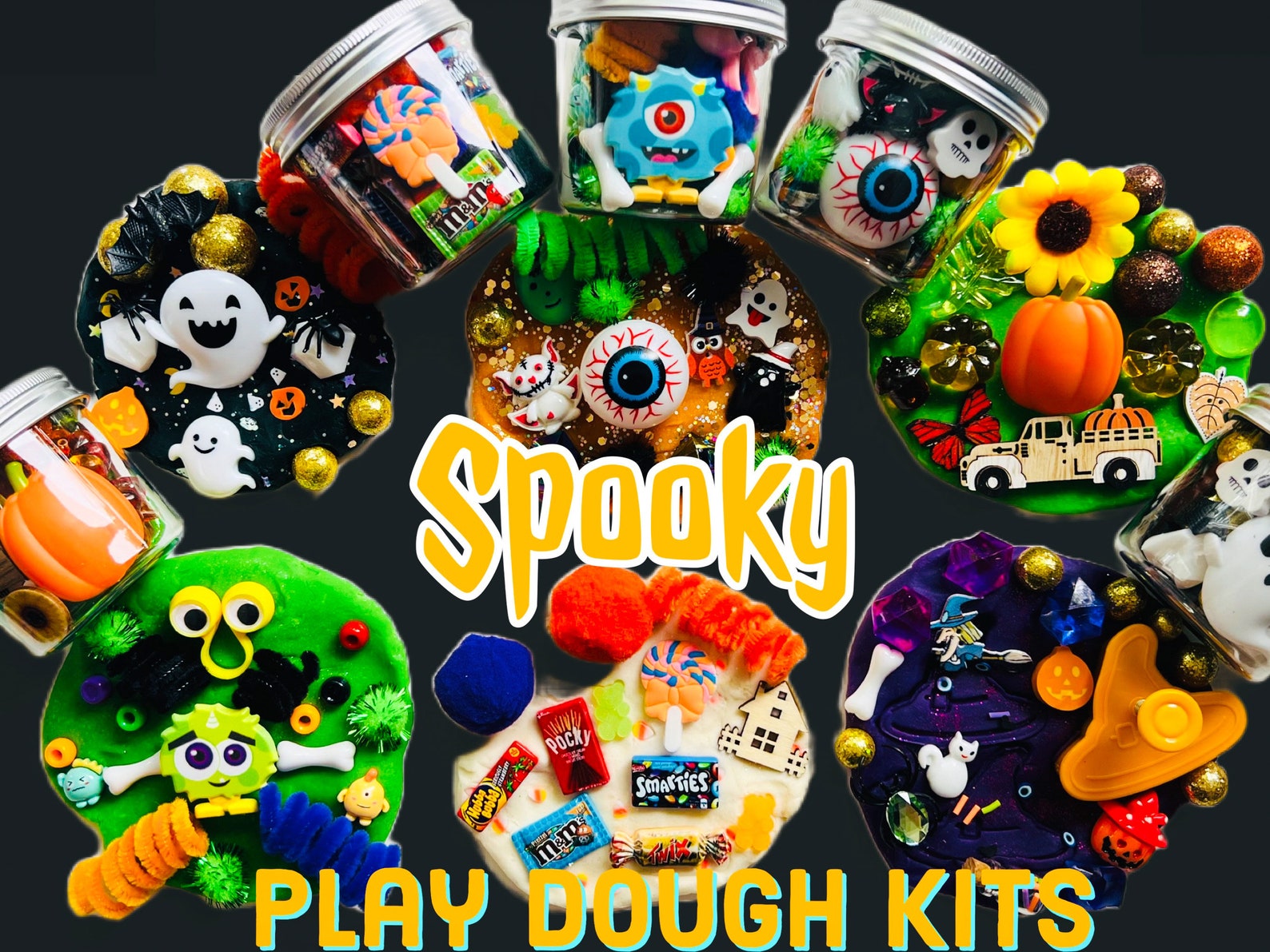 Halloween Play dough Jars
The first year we hosted, we just had the kids dress up.
The second year, we invited the adults to join in.
Some parents decided to go full out — especially the grandparents who put us all to shame!
Depending on the size of your group, host a mini costume parade where each kid gets to show off his or her costume.
Some children may be too shy to participate but that's okay.
If you really want to make an impression, get a picture of each child, print it out after the party and write your thank you note on the back of the picture.
Remember to Have Fun
Having a birthday Halloween party doesn't have to be stressful or expensive.
Young children don't need over-the-top decorations or elaborate games.
You can still make a memorable party by carefully choosing some things to pop, such as the cupcakes and takeaway.
(And by the way, we still have our Halloween masks from the last and use them while playing.)
Some Halloween items you might want to consider (affiliate links):