Scariest Place This Halloween? The Emergency Room
Monsters, goblins and super-heroes will soon be descending on homes everywhere. While Halloween is a time for fun and treats, here are some important Halloween safety tips.
Each year, 9.2 million babies, children, and teens are injured severely enough to need treatment in emergency departments all across America, reports the Centers for Disease Control and Prevention. The key to keeping kids safe this year, and every year, is close parental supervision and a few trick-or-treat precautions.
Halloween Safety Tips
Here are 20+ invaluable tips as a guideline to make this year's holiday a safe one.
Be sure to check out this spooky collection of Halloween ideas, activities and recipes for the entire family. 
Costumes
Look for flame-resistant materials for costumes and be particularly aware of open flames in Jack O' Lanterns
Choose costumes that do not have sharp objects attached to masks or the costume itself
Beware of costumes with big baggy sleeves or billowing skirts; costumes should be short enough to prevent children from tripping and falling
Make sure masks allow for full vision
If your child wears a hat or scarf, make sure it fits securely and provides adequate ventilation
Swords, knives and similar costume accessories should be short, soft, and flexible
Apply non-toxic face paint or cosmetics as an alternative to masks
Always test make-up in a small area first in case of rash or allergic reaction
Make sure children wear properly fitting shoes
Plan costumes with highly visible colors
Add reflective tape or stickers to costumes and treat bags or have the child wear a reflective bracelet
Attach each child's name, address and phone number to their clothes in case they become separated from adults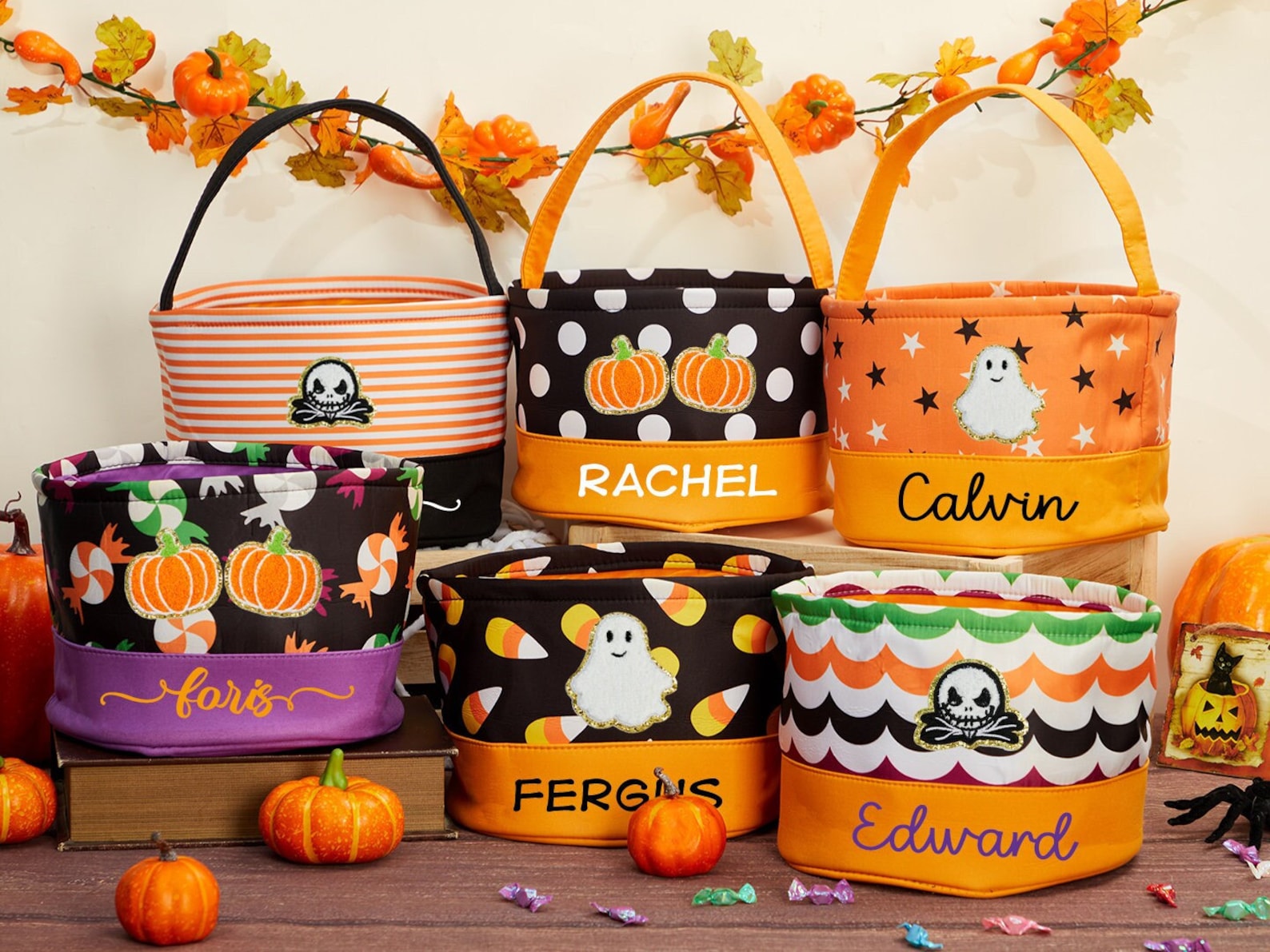 Trick-or-treat bucket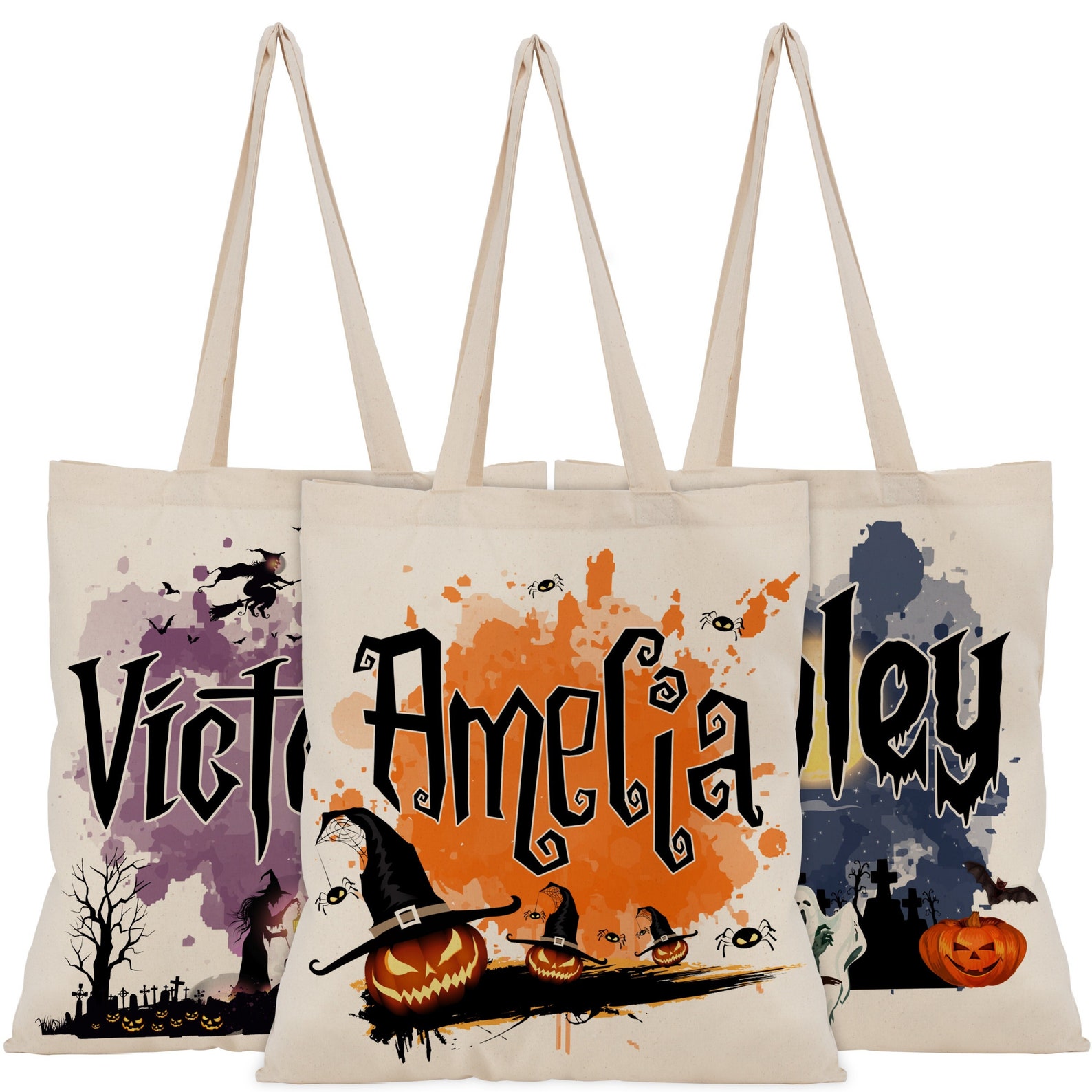 Personalized Halloween Tote Bag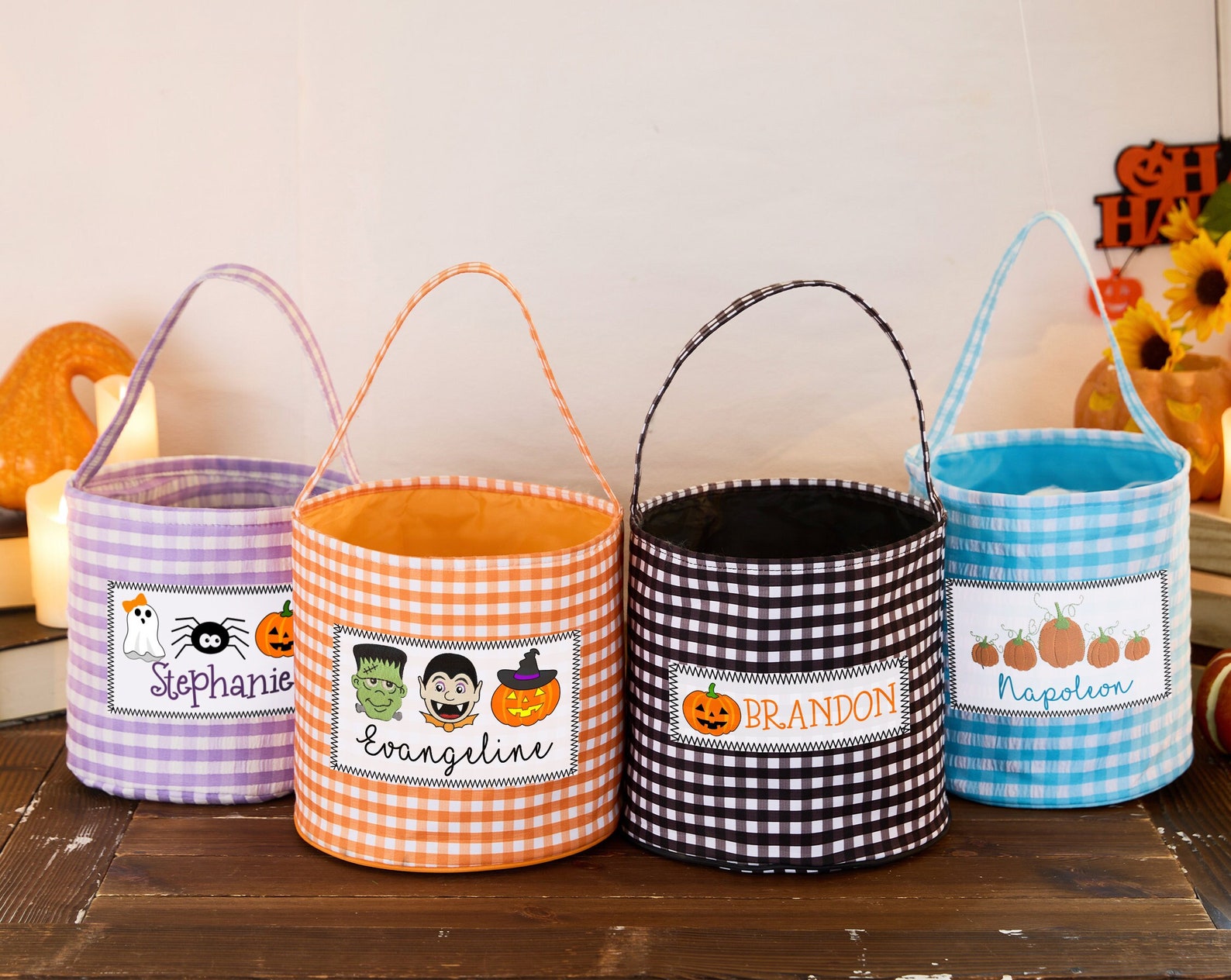 Halloween Baskets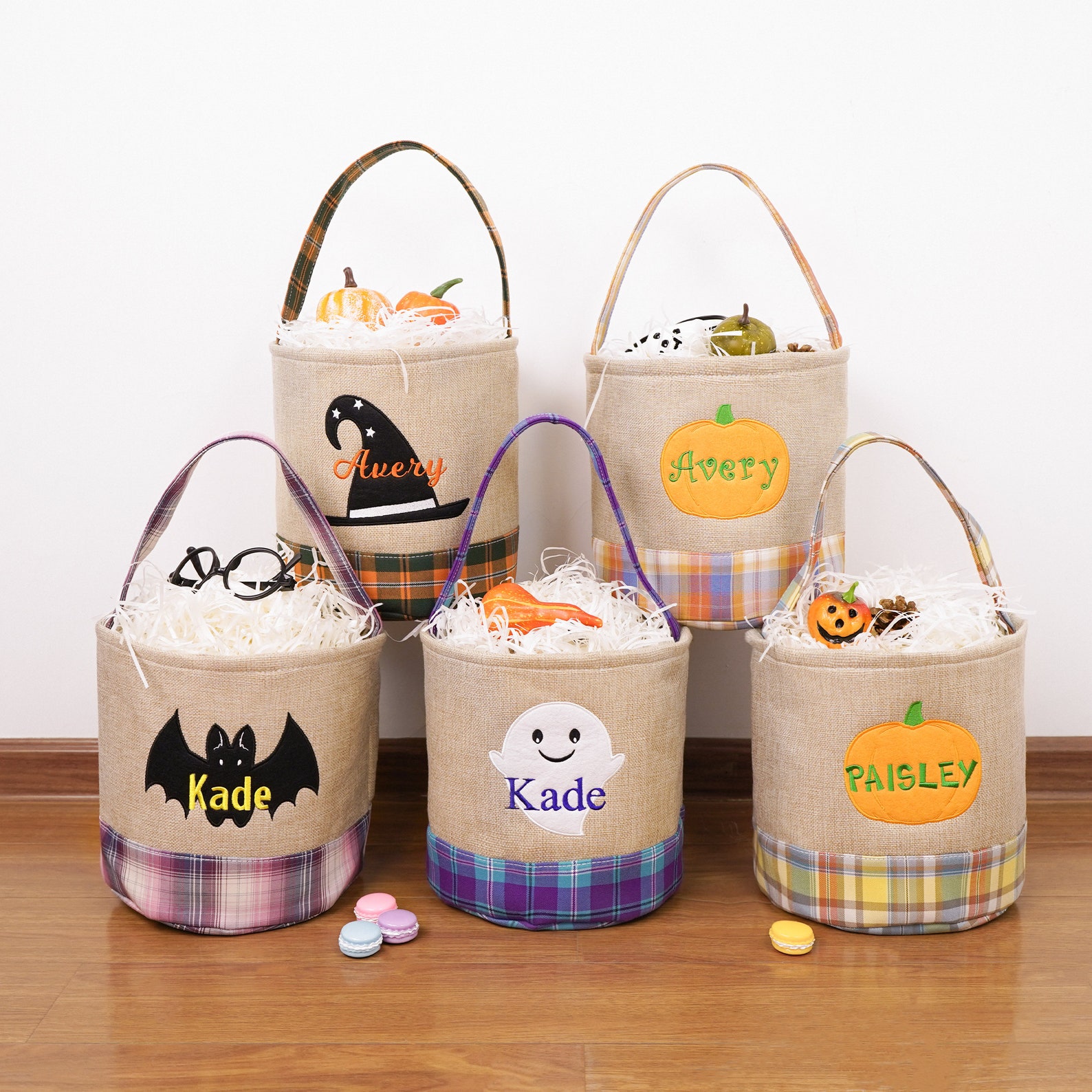 Personalized Halloween Bucket for kids
Trick-or-treating
The most important thing to remember is to make children visible to automobile drivers. A child is four times more likely to be hit and killed by a car on Halloween than any other time.
Give kids flashlights to carry
Accompany your children when trick-or-treating
If your children are old enough to trick-or-treat by themselves, have them go in groups — even if only on your block or in your building
Allow children to travel only in familiar areas
Remind children to follow rules of crossing streets – look both ways and cross only at intersections and crosswalks
Use battery powered jack o'lantern candles. Place pumpkins with real flames well away from where trick-or-treaters will be walking or standing
Know the route your kids will be taking if you aren't going with them
Remind your children to never, ever go into a stranger's house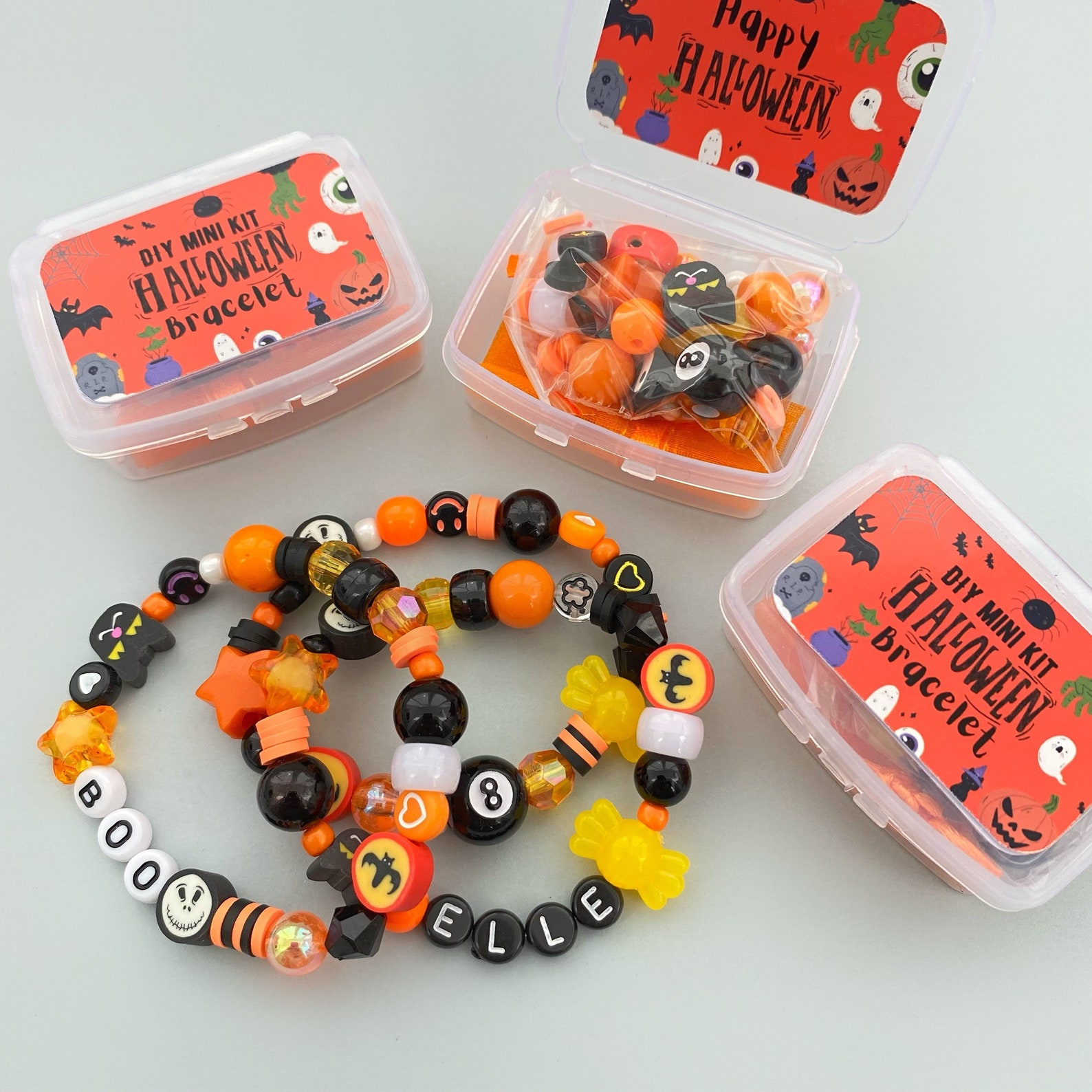 DIY Halloween name bracelet Halloween gift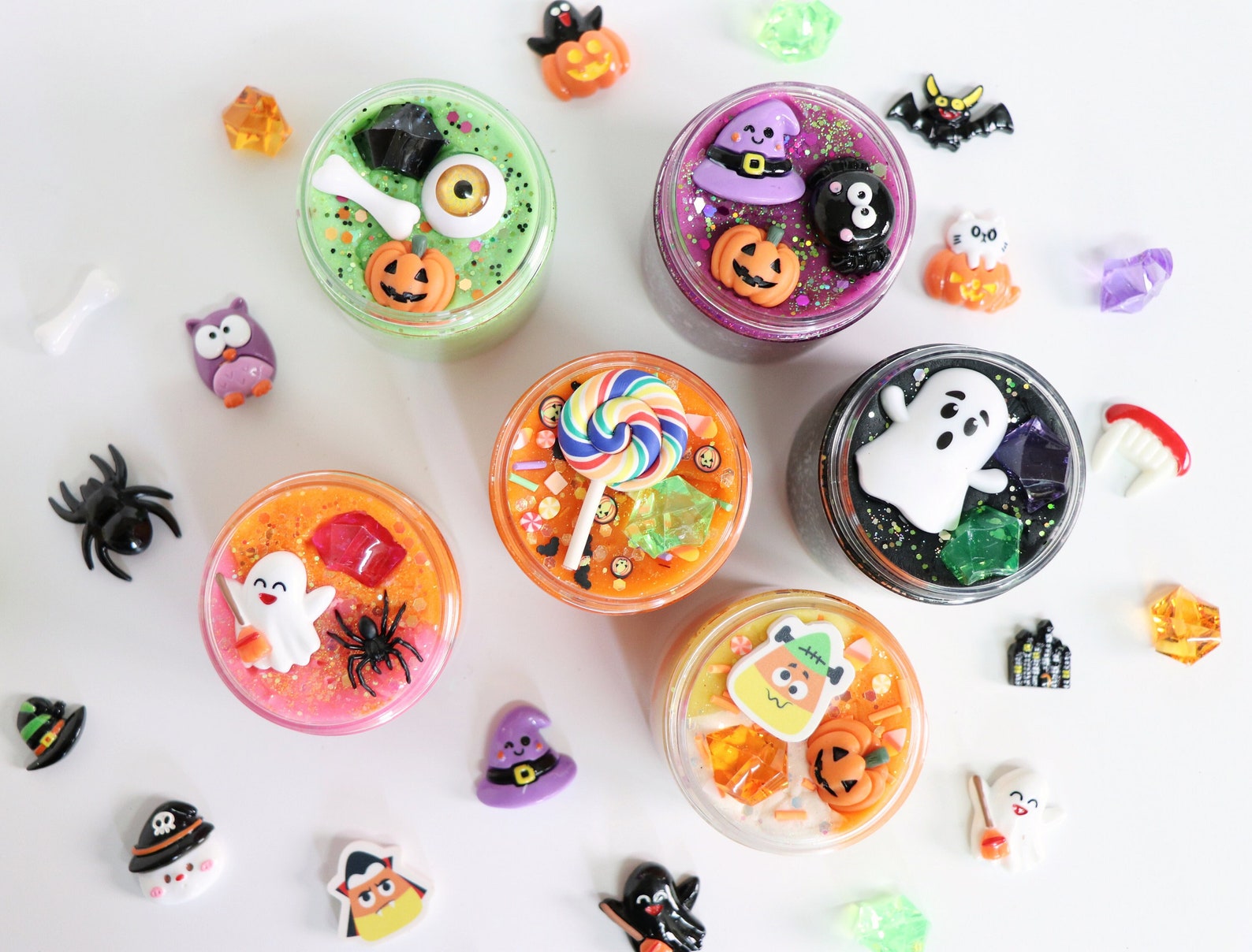 Halloween Play dough kit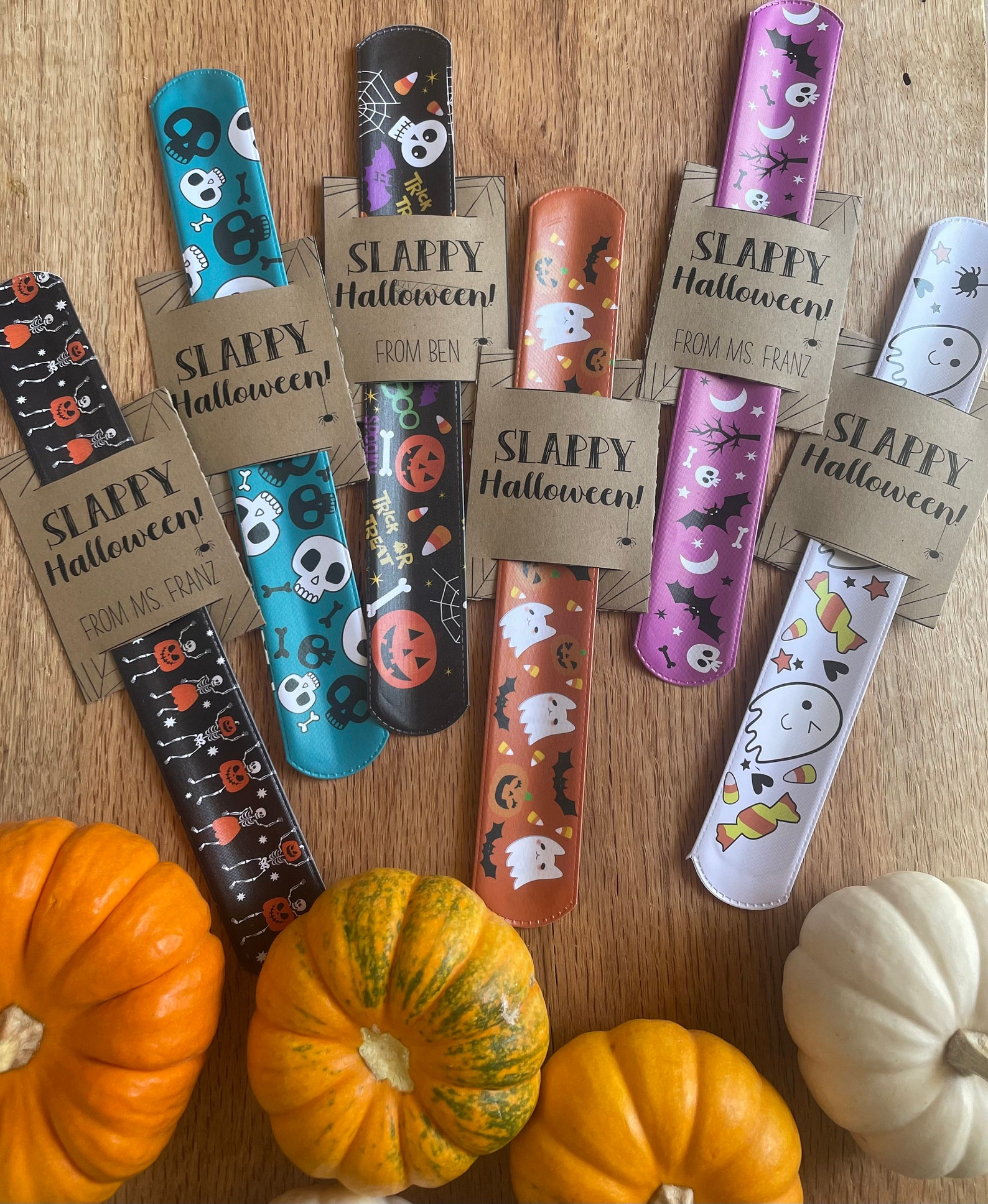 Slappy Halloween Tags with Slap Bracelets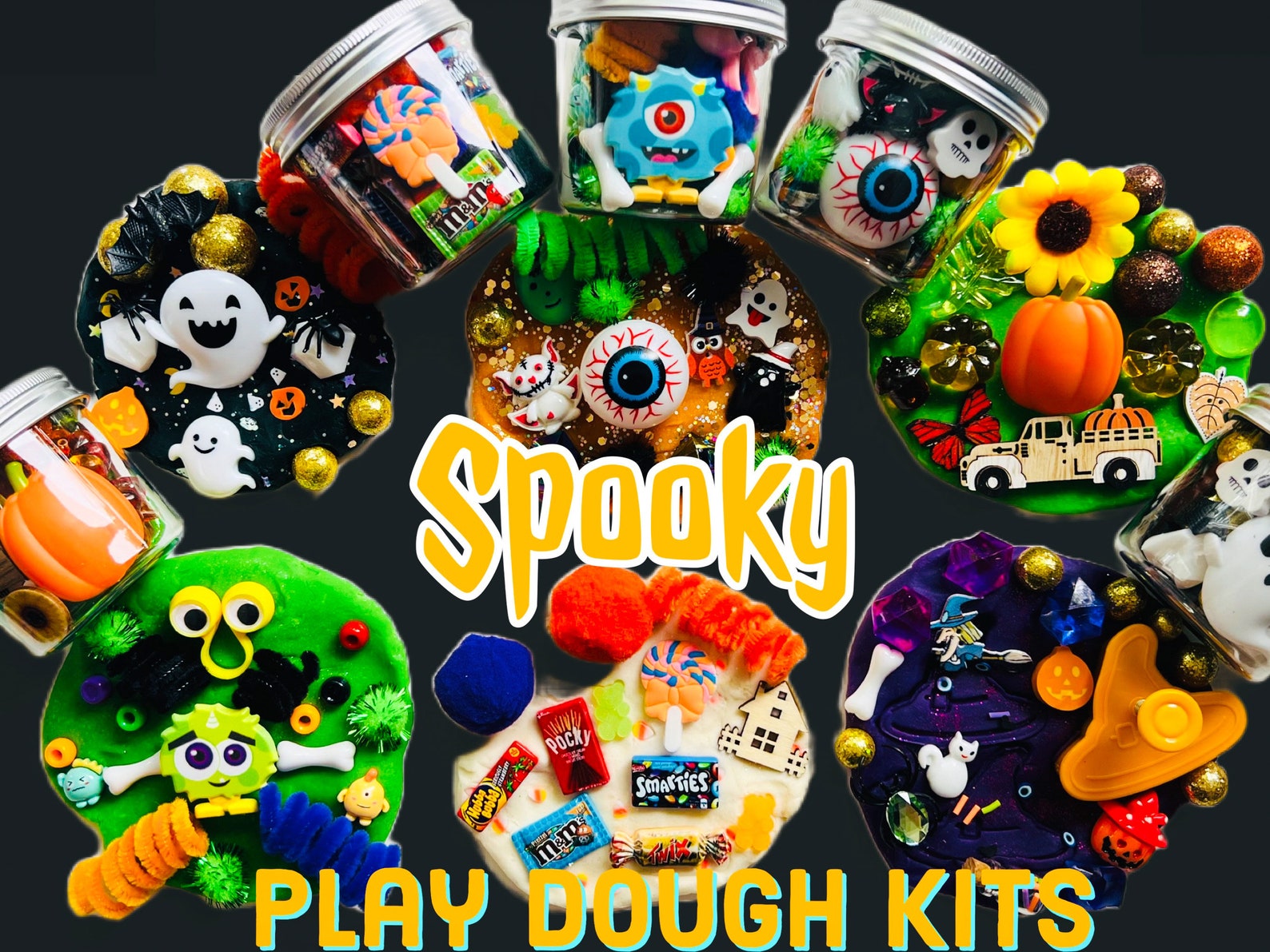 Halloween Play dough Jars
Candy
Feed kids a good meal before trick-or-treating so they won't be as tempted to eat any candy before they bring it home for you to check
Do not allow children to eat any treats until they've been sorted and checked by an adult at home
Throw candy away if it appears to have been unwrapped and re-wrapped, has a faded wrapper, or has holes or tears
Do not allow young children to have any items that are small enough to present a choking hazard or that have small parts or components that could separate during use
Limit candy to prevent a child from getting an upset stomach or sick
This Halloween, be safe and smart but not paranoid. There's no reason to scare your child, but be sure to trust your instincts.