Are you getting as excited about Freeform's 25 Days of Christmas TV schedule as my boys are??? I know we're already setting our DVR. Here's the complete 25 Days of Christmas Movies for 2022!
And feel free to bookmark this post for easy reference throughout the month. (Just a friendly FYI… I update this post EVERY year to make it easy for my readers.)
Get more Christmas inspiration — including Christmas recipes, holiday crafts and children's activities.
25 Days of Watching Christmas Movies on TV
It's the most wonderful time of the year! The holiday season means only one thing – Freeform's 25 Days of Christmas TV Schedule!
Don't miss holiday favorites including Home Alone, Dr. Seuss' How The Grinch Stole Christmas, and Rudolph the Red-Nosed Reindeer December 1-25 on Freeform.
So pour yourself an eggnog and grab a plate of cookies, Christmas is practically here.
2022 Christmas Movies At a Glance
Here's everything you'll find on the schedule this year in one quick glance for this year's 25 Days of Christmas TV schedule!
And if you don't feel like waiting, feel free to start watching immediately - just click on the affiliate links provided for your convenience.
THE FULL 25 DAYS OF CHRISTMAS TV SCHEDULE
Check out the line-up below, and tell us which movies you're most looking forward to watching.
THURSDAY, DECEMBER 1
7a/6c – The Simpsons
10:30-11:30a/ 9:30-10:30c – Family Guy
11:30a/10:30c – The Santa Clause
1:30p/12:30c – The Santa Clause 2
4p/3c – The Santa Clause 3: The Escape Clause
6p/5c – Home Alone
8:30p/7:30c – Home Alone 2: Lost in New York
12-2a/11-1c – The Simpsons
FRIDAY, DECEMBER 2
7a/6c – The Preacher's Wife
9:30a/8:30c – Jingle All The Way 2
11:35a/10:35c – Miracle on 34th Street (1994)
2:15p/1:15c – Disney's A Christmas Carol
4:20p/3:20c – Home Alone
6:50p/5:50c – Home Alone 2: Lost in New York
9:30p/8:30c – Dr. Seuss' The Grinch (2018)
11:30p/10:30c – The Star (2017)
1:30a/12:30c – The Little Drummer Boy (1968)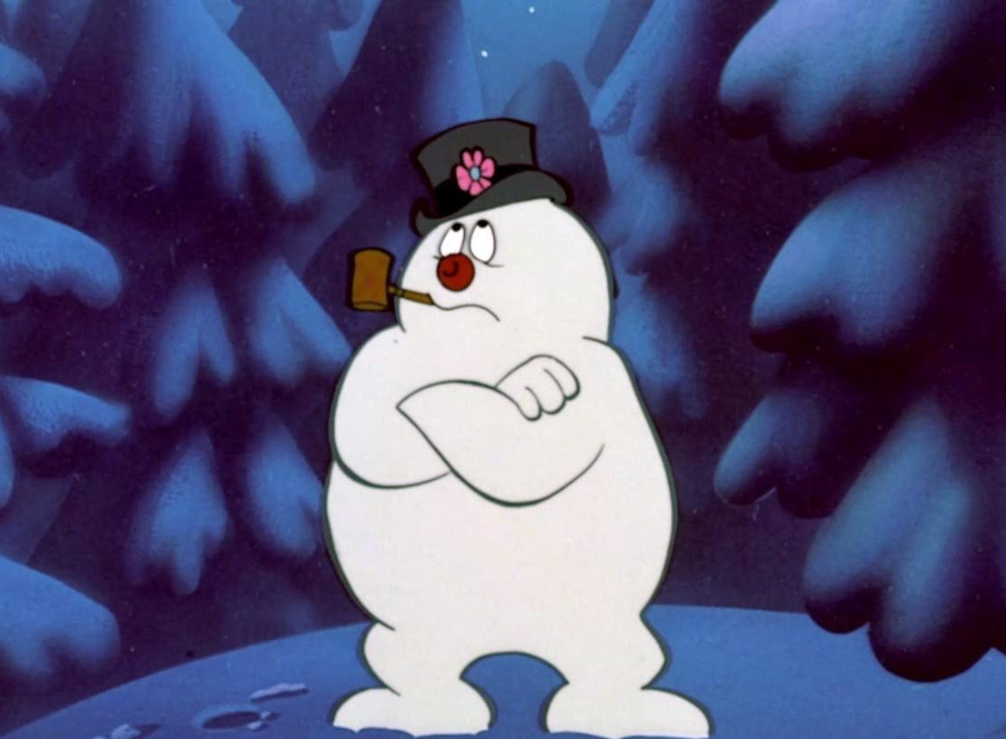 SATURDAY, DECEMBER 3
7a/6c – The Little Drummer Boy (1968)
7:30a/6:30c – Mickey's Once Upon a Christmas
9a/8c – Mickey's Twice Upon a Christmas
10:30a/9:30c – The Star (2017)
12:30p/11:30c – The Santa Clause
2:40p/1:40c – The Santa Clause 2
5:10p/4:10c – The Santa Clause 3: The Escape Clause
7:15p/6:15c – Dr. Seuss' The Grinch (3018)
9:15p/8:15c – Rudolph the Red-Nosed Reindeer
10:20p/9:20c – Frosty the Snowman
10:50p/9:50c – Santa Claus Is Comin' to Town
11:55p/10:55c – Disney's A Christmas Carol
SUNDAY, DECEMBER 4
7a/6c – Decorating Disney: Holiday Magic
8:05a/7:05c – Santa Buddies: The Legend of Santa Paws
10:10a/9:10c – The Search for Santa Paws
12:15p/11:15c – Santa Paws 2: The Santa Pups
2:20p/1:20c – Tim Burton's The Nightmare Before Christmas
4p/3c – Santa Claus Is Comin' to Town
5:05p/4:05c – Frosty the Snowman
5:35p/4:35c – Rudolph the Red-Nosed Reindeer
6:40p/5:40c – Home Alone
9:10p/8:10c – Home Alone 2: Lost in New York
11:50p/10:50c – Daddy's Home 2
MONDAY, DECEMBER 5
7-9a/6-8c – Family Guy
10:30-11:30a/9:30-10:30c – Family Guy
11:30a/10:30c – Holiday in Handcuffs
1:35p/12:35c – Daddy's Home 2
3:45p/2:45c – Home Alone
6:15p/5:15c – Home Alone 2: Lost in New York
8:55p/7:55c – Scrooged
12a/11c – Snow
TUESDAY, DECEMBER 6
7a/6c – Stealing Christmas
10:30a-12:00p/9:30-11:00c – Family Guy
12p/11c Home Alone: – The Holiday Heist
2p/1c – Jingle All The Way 2
4p/3c – Scrooged
6p/5c – Home Alone
8:30p/7:30c – Home Alone 2: Lost in New York
12a/11c – Snow 2: Brain Freeze
WEDNESDAY, DECEMBER 7
7a/6c – Home Alone 3
10:30-11:30a/9:30-10:30c – Family Guy
11:30a/10:30c – Home Alone
2p/1c – Home Alone 2: Lost in New York
4:30p/3:30c – The Santa Clause
6:30p/5:30c – The Santa Clause 2
9p/8c – The Santa Clause 3: The Escape Clause
12-2a/11-1c – The Simpsons
THURSDAY, DECEMBER 8
7a/6c – Home Alone 4: Taking Back the House
10:30a/9:30c – Unaccompanied Minors
12:30p/11:30c – Mickey's Once Upon a Christmas
2p/1c – Prancer Returns
4p/3c – Disney's A Christmas Carol
6p/5c – Home Alone (Pop 'N Knowledge)
8:30p/7:30c – Home Alone 2: Lost in New York
12a/11c – Christmas in Boston
FRIDAY, DECEMBER 9
7a/6c – Unaccompanied Minors
9:05a/8:05c – Home Alone
11:35a/10:35c – Home Alone 2: Lost in New York
2:15p/1:15c – Disney and Pixar's Toy Story
4:15p/3:15c – Disney and Pixar's Toy Story 2
6:20p/5:20c – Disney and Pixar's Toy Story 3
8:50p/7:50c – Disney and Pixar's Toy Story 4
11p/10c – Disney and Pixar's Toy Story That Time Forgot
11:30p/10:30c – Home Alone
SATURDAY, DECEMBER 10
7a/6c – Santa Buddies:
The Legend of Santa Paws
The Search for Santa Paws
11:05a/10:05c – Santa Paws 2: The Santa Pups
1:10p/12:10c – Home Alone
3:40p/ 2:40c – Home Alone 2: Lost in New York
6:20p/5:20c – Disney's Frozen
8:50p/7:50c – Disney's Frozen II (Freeform Premiere)
11p/10c – Disney's Olaf's Frozen Adventure (Freeform Premiere)
11:30p/10:30c – Miracle on 34th Street (1994)
SUNDAY, DECEMBER 11
7a/6c – Prancer Returns
9a/ 8c – Unaccompanied Minors
11:05a/10:05c – Jingle All The Way 2
1:10p/12:10c – Mickey's Twice Upon a Christmas
2:40p/1:40c – Disney's A Christmas Carol
4:45p/3:45c – The Santa Clause
6:55p/5:55c – The Santa Clause 2
9:25p/8:25c – The Santa Clause 3: The Escape Clause
11:30p/10:30c- Last Christmas (Freeform Premiere)
MONDAY, DECEMBER 12
7-9a/6-8c – Family Guy
10:30a-1p/9:30-12:30c – Family Guy
1p/12c – Home for the Holidays (1995)
3:30p/2:30c – Last Christmas
6p/5c – Home Alone
8:30p/7:30c – Home Alone 2: Lost In New York
12a/11c – Christmas Cupid
TUESDAY, DECEMBER 13
7a/6c – Mister Magoo's Christmas Carol (Freeform Premiere)
8a/7c – Kung Fu Panda Holiday
8:30a/7:30c – The Little Drummer Boy (1968)
10:30a/9:30c – Decorating Disney: Holiday Magic
11:30a/10:30c – Home Alone
2p/1c – Home Alone 2: Lost in New York
4:30p/3:30c – The Santa Clause
6:30p/5:30c – The Santa Clause 2
9p/8c – The Santa Clause 3: The Escape Clause
12a/11c – Snowglobe
WEDNESDAY, DECEMBER 14
7a/6c – Home Alone: The Holiday Heist
10:30-11:30a/9:30-10:30c – Family Guy
11:30a/10:30c – Almost Christmas
2p/1c – The Perfect Holiday
4p/3c – The Preacher's Wife
6:30p/5:30c – Miracle on 34th Street (1994)
9p/8c – Disney's A Christmas Carol
12-2a/11-1c – The Simpsons
THURSDAY, DECEMBER 15
7a/6c – Call Me Claus
10:30a-12:00p/9:30-11:00c – The Simpsons
12p/11c – The Perfect Holiday
2p/1c – Jingle All The Way 2
4p/3c – Unaccompanied Minors
6p/5c – Home Alone
8:30p/7:30c – Home Alone 2: Lost in New York
12a/11c – Life-Size 2: A Christmas Eve
FRIDAY, DECEMBER 16
7a/6c – It's a Very Merry Muppet Christmas Movie
9a/8c – The Little Drummer Boy (1968)
9:30a/8:30c – Disney's Prep & Landing
Disney's Prep & Landing: Naughty vs. Nice
10:30a/9:30c – Unaccompanied Minors
12:30p/11:30c – Home Alone
3p/2c – Home Alone 2: Lost in New York
5:30p/4:30c – The Santa Clause
7:30p/6:30c – The Santa Clause 2
10p/9c – The Santa Clause 3: The Escape Clause
12-2a/11-1c – Family Guy Holiday Episodes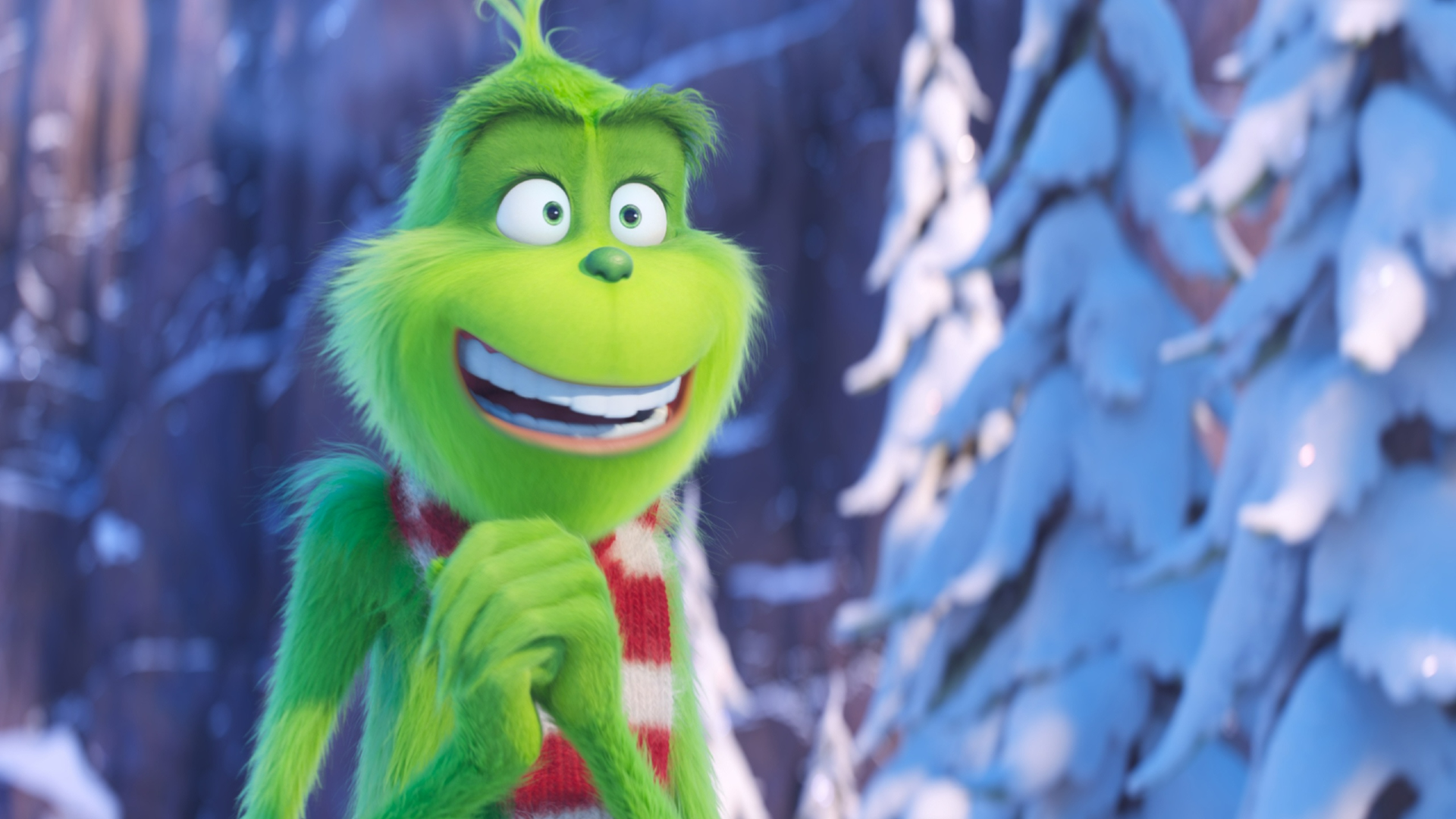 SATURDAY, DECEMBER 17
7a/6c – The Little Drummer Boy (1968)
7:30a/6:30c – Miracle on 34th Street (1994)
10a/9c – Home Alone
12:30p/11:30c – Home Alone 2: Lost in New York
3:10p/2:10c – Disney's A Christmas Carol
5:15p/4:15c – Tim Burton's The Nightmare Before Christmas
6:55p/5:55c – Dr. Seuss' The Grinch (2018)
8:55p/7:55c – Home Alone
11:25p/10:25c – Home Alone 2: Lost in New York
SUNDAY, DECEMBER 18
7a/6c – Cricket on the Hearth
8a/7c – Call Me Claus
10a/9c – The Santa Clause
12:10p/11:10c – The Santa Clause 2
2:40p/1:40c – The Santa Clause 3: The Escape Clause
4:45p/3:45c – Dr. Seuss' The Grinch (2018)
6:45p/5:45c – Home Alone
9:15p/8:15c – Home Alone 2: Lost in New York
11:55p/10:55c – Scrooged
MONDAY, DECEMBER 19
7-9a/ 6-8c – Family Guy
10:30-11:30a/9:30-10:30c – Family Guy
11:30a/10:30c – Home Alone
2p/1c – Home Alone 2: Lost in New York
4:30p/3:30c – Scrooged
6:30p/5:30c – The Santa Clause
8:30p/7:30c – The Santa Clause 2
12a/11c – The Santa Clause 3: The Escape Clause
TUESDAY, DECEMBER 20
7-9a/6-8c – Family Guy
10:30a/9:30c – Mickey's Once Upon a Christmas
12p/11c – Mickey's Twice Upon a Christmas
1:30p/12:30c – Disney's A Christmas Carol
3:30p/2:30c – Home Alone (Pop 'N Knowledge)
6p/5c – Home Alone 2: Lost in New York
8:30p/7:30c – Last Christmas
12a/11c – Prancer Returns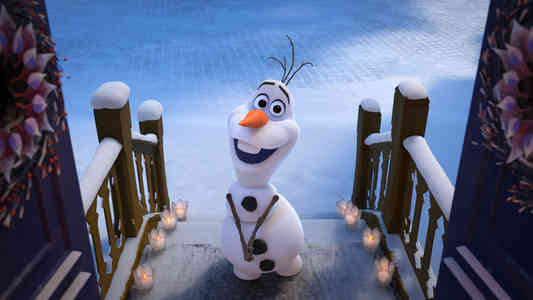 WEDNESDAY, DECEMBER 21
7a/6c – Prancer Returns
10:30a/9:30c – Last Christmas
1p/12c – Home Alone
3:30p/2:30c – Home Alone 2: Lost in New York
6p/5c – Disney's A Christmas Carol
8p/7c – Disney's Olaf's Frozen Adventure
8:30p/7:30c – Frosty the Snowman
9p/8c – Rudolph the Red-Nosed Reindeer
10p/9c – Santa Claus Is Comin' to Town
12-2a/ 11-1c – The Simpsons
THURSDAY, DECEMBER 22
7a/6c – Santa Buddies: The Legend of Santa Paws
9a/8c – The Search for Santa Paws
11a/10c – Santa Paws 2: The Santa Pups
1p/12c – Kung Fu Panda Holiday
1:30p/12:30c – Mickey's Once Upon a Christmas
3p/2c – Mickey's Twice Upon a Christmas
4:30p/3:30c – The Star (2017)
6:30p/5:30c – Santa Claus Is Comin' to Town
7:30p/6:30c – Frosty the Snowman
8p/7c – Rudolph the Red-Nosed Reindeer
9p/8c – Dr. Seuss' The Grinch (2018)
11p/10c – Disney's Prep & Landing
11:30p/10:30c – Disney's Prep & Landing: Naughty vs. Nice
12a/11c – The Star (2017)
FRIDAY, DECEMBER 23
7a/6c – Kung Fu Panda Holiday
7:30a/6:30c – Home Alone
10a/9c – Home Alone 2: Lost in New York
12:40p/11:40c – Miracle on 34th Street (1994)
3:20p/2:20c – Tim Burton's The Nightmare Before Christmas
5p/4c – Dr. Seuss' The Grinch (2018)
7p/6c – Home Alone
9:30p/8:30c – Home Alone 2: Lost in New York
12a/11c – Disney's A Christmas Carol
SATURDAY, DECEMBER 24
7a/6c – Love the Coopers
9:30a/8:30c – Miracle on 34th Street (1994)
12p/11c – Disney's A Christmas Carol
2p/1c – Home Alone 2: Lost in New York
4:40p/3:40c – Santa Claus Is Comin' to Town
5:45p/4:45c – Rudolph the Red-Nosed Reindeer
6:50p/5:50c – Frosty the Snowman
7:20p/6:20c – The Santa Clause
9:30p/8:30c – The Santa Clause 2
12a/11c – The Santa Clause 3: The Escape Clause
SUNDAY, DECEMBER 25
7a/6c – Home Alone
9:30a/8:30c – Santa Claus Is Comin' to Town
10:30a/9:30c – Frosty the Snowman
11a/10c – Rudolph the Red-Nosed Reindeer
12p/11c – Disney Parks Magical Christmas Day Parade
2p/1c – The Santa Clause
4p/3c – The Santa Clause 2
6:30p/5:30c – The Santa Clause 3: The Escape Clause
8:30p/7:30c – Home Alone
11p/10c – Home Alone 2: Lost in New York
1:30a/12:30c – The Office