Freeform's 25 Days of Christmas TV Schedule 2023
Get ready to immerse yourself in the enchanting world of holiday entertainment as Freeform unwraps its highly anticipated 25 Days of Christmas TV schedule for 2023.
This annual tradition brings joy and warmth to living rooms across the nation, offering a delightful lineup of classic Christmas movies, animated specials, heartwarming stories and festive cheer.
Whether you're sipping hot cocoa by the fire or trimming the tree with loved ones, Freeform's holiday schedule promises to be the perfect companion, ushering in the holiday season with timeless tales and beloved characters.
Get more Christmas inspiration — including Christmas recipes, holiday crafts and children's activities.
This post contains affiliate links.
25 Days of Watching Christmas Movies on TV
Are you getting as excited about Freeform's 25 Days of Christmas TV schedule as my boys are??? I know we're already setting our DVR. Here's the complete 25 Days of Christmas TV Schedule for 2023!
Join us as we explore the enchanting moments, nostalgic classics, and new holiday treasures that await in this year's "25 Days of Christmas" celebration.
And feel free to bookmark this post for easy reference throughout the month. (Just a friendly FYI… I update this post EVERY year to make it easy for my readers.)
Don't miss holiday favorites including Home Alone, Dr. Seuss' How The Grinch Stole Christmas, and Rudolph the Red-Nosed Reindeer December 1-25 on Freeform.
Indoor Outdoor Twinkle Christmas Lights
Christmas Window Clings Snowflakes Window Decals
Christmas Set of 3 Lighted Rattan Gift Boxes Decorations
48 Inch Christmas White Luxury Faux Fur Tree Skirt
So pour yourself an eggnog and grab a plate of cookies, Christmas is practically here.
When Will Freeform Play Christmas Movies

Freeform's "25 Days of Christmas" typically begins on December 1st and runs through December 25th.
During this time, you can expect to see a daily lineup of Christmas movies and holiday-themed programming.
Freeform releases their full schedule in advance, so you can plan your holiday movie-watching accordingly – and you can see the whole schedule by scrolling down.
3pcs Elf Christmas Decoration
Christmas Decorations Christmas Pillow Covers
Christmas Candle Lantern
Christmas Centerpiece with 3 Candle Holders
Enjoy the festive season!
Is Freeform Free
Freeform is a cable and satellite television channel, and whether you can access it for free depends on your TV service provider and your specific cable or satellite package.
In many cases, basic cable packages may include Freeform as part of their channel lineup. However, you would need to subscribe to a cable or satellite service to access Freeform.
If you're looking for online streaming options, Freeform also offers some of its content online through its website or mobile app.
Accessing this content might be free, but it often requires you to log in with your cable or satellite provider's credentials to verify your subscription.
It's essential to check with your service provider or Freeform's official website for specific information on access and any associated costs.
3-Piece Lighted Christmas Reindeer Family Set
Christmas Front Porch Sign Set
320 LEDs Dipper Star String Lights
Lighted Winter Garden Flag
Additionally, the availability of free content and the need for a cable/satellite subscription may vary by region and change over time, so it's a good idea to verify the current status.
Freeform Christmas List 2023 – 25 Days of Christmas TV Schedule
Step into a world of holiday magic as Freeform unveils its enchanting 2023 Christmas TV schedule, complete with a dazzling array of festive films to warm your heart and get you into the yuletide spirit.
From cherished classics that have stood the test of time to contemporary gems that capture the essence of the season, Freeform's lineup promises a sleighful of cinematic delights.
2 Pack Christmas Porch Light Covers
Jumbo Christmas Pathway Lights
8FT Tall Christmas Inflatable Snowman
Metal Christmas Yard Signs, Set of 3 – Santa, Snowman, Reindeer
Whether you're rekindling your love for old favorites or discovering new holiday tales, the 2023 Freeform Christmas movie schedule has something for everyone, making it a delightful tradition for the entire family to enjoy.
More Christmas Fun!
Keep the fun going! As the holiday season approaches, get ready to unwrap a delightful assortment of printable treasures that will add warmth, joy and learning to your Christmas celebrations.
So, dust off your printer and let the Christmas fun begin with our selection of delightful printables!
The Full 25 Days of Christmas TV Schedule
Friday, December 1
7:00 a.m. EST/PST – Unaccompanied Minors
9:00 a.m. EST/PST – Richie Rich's Christmas Wish
11:00 a.m. EST/PST – Eloise at Christmastime
1:00 p.m. EST/PST – The Star (2017)
3:00 p.m. EST/PST – Disney's A Christmas Carol
5:00 p.m. EST/PST – Dr. Seuss' The Grinch (2018)
7:00 p.m. EST/PST – Home Alone
9:30 p.m. EST/PST – Home Alone 2: Lost in New York
12:00 a.m. EST/PST – Home Alone 3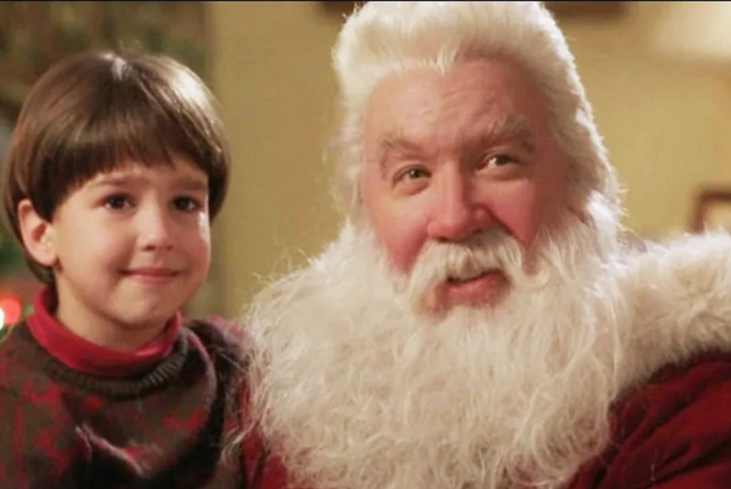 Saturday, December 2
7:00 a.m. EST/PST – Home Alone
9:30 a.m. EST/PST – Home Alone 2: Lost in New York
12:05 p.m. EST/PST – Dr. Seuss' The Grinch (2018)
2:05 p.m. EST/PST – The Santa Clause
4:15 p.m. EST/PST – The Santa Clause 2
6:45 p.m. EST/PST – The Santa Clause 3: The Escape Clause
8:50 p.m. EST/PST – Dr. Seuss' How the Grinch Stole Christmas (2000)
11:30 p.m. EST/PST – Godmothered (Freeform Premiere)
Sunday, December 3
7:00 a.m. EST/PST – Santa Buddies: The Legend of Santa Paws
9:10 a.m. EST/PST – The Search for Santa Paws
11:15 a.m. EST/PST – Santa Paws 2: The Santa Pups
1:20 p.m. EST/PST – Mickey's Once Upon a Christmas
2:50 p.m. EST/PST – Tim Burton's The Nightmare Before Christmas
4:30 p.m. EST/PST – Dr. Seuss' How the Grinch Stole Christmas (2000)
7:10 p.m. EST/PST – Rudolph the Red-Nosed Reindeer
8:15 p.m. EST/PST – Frosty the Snowman
8:50 p.m. EST/PST – Home Alone
11:20 p.m. EST/PST – Home Alone 2: Lost in New York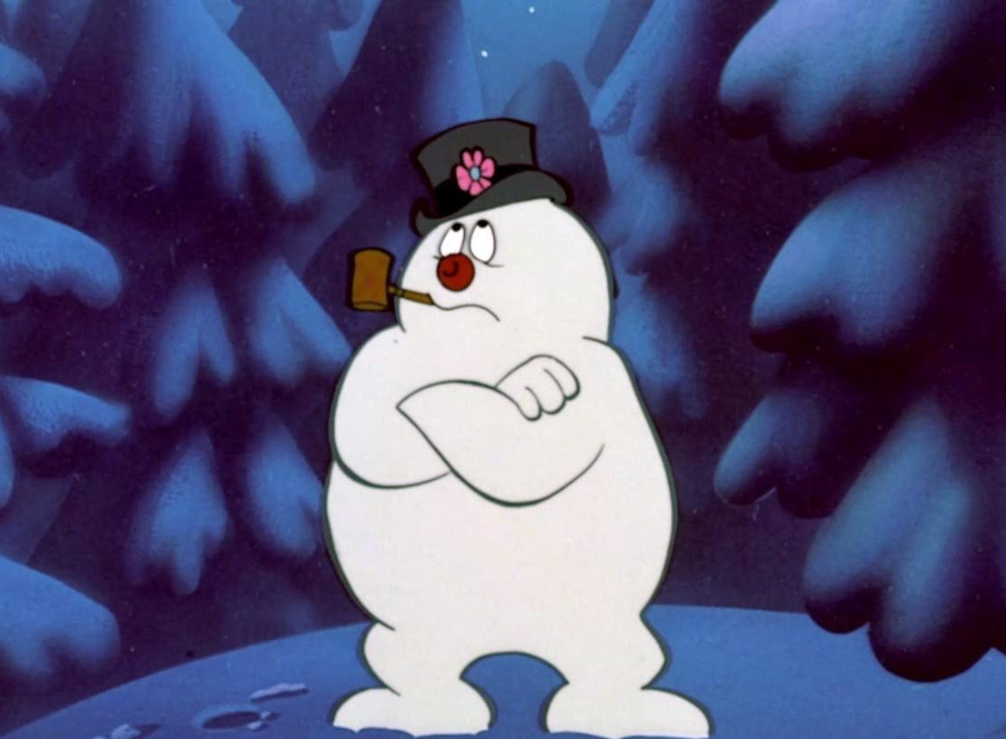 Monday, December 4
7:00 a.m. EST/PST – The Mistle-Tones
10:30 a.m. EST/PST – Prep & Landing: Naughty vs. Nice (Disney Animated)
11:00 a.m. EST/PST – Home Alone
1:30 p.m. EST/PST – Home Alone 2: Lost in New York
4:10 p.m. EST/PST – Santa Claus Is Comin' to Town
5:15 p.m. EST/PST – Frosty the Snowman
5:50 p.m. EST/PST – Rudolph the Red-Nosed Reindeer
6:55 p.m. EST/PST – Dr. Seuss' The Grinch (2018)
8:55 p.m. EST/PST – Noelle (Freeform Premiere)
12:00 a.m. EST/PST – Santa Claus Is Comin' to Town
1:00-2:00 a.m. EST/PST – The Simpsons
Tuesday, December 5
7:00 a.m. EST/PST – Holiday in Handcuffs
10:30-11:30 a.m. EST/PST – Family Guy
11:30 a.m. EST/PST – Miracle on 34th Street (1994)
2:00 p.m. EST/PST – Disney's A Christmas Carol
4:00 p.m. EST/PST – Dr. Seuss' The Grinch (2018)
6:00 p.m. EST/PST – Home Alone
8:30 p.m. EST/PST – Home Alone 2: Lost in New York
12:00 a.m. EST/PST – Jingle All the Way
Wednesday, December 6
7:00 a.m. EST/PST – Snow
10:30 a.m. EST/PST – Family Guy
11:05 a.m. EST/PST – Home Alone
1:35 p.m. EST/PST – Home Alone 2: Lost in New York
4:15 p.m. EST/PST – The Santa Clause
6:25 p.m. EST/PST – The Santa Clause 2
8:55 p.m. EST/PST – The Santa Clause 3: The Escape Clause
12:00 a.m. EST/PST – Jingle All the Way 2
Thursday, December 7
7:00 a.m. EST/PST – Snow 2: Brain Freeze
10:30 a.m. EST/PST – Disney's A Christmas Carol
12:35 p.m. EST/PST – Love the Coopers
3:10 p.m. EST/PST – Home Alone
5:40 p.m. EST/PST – Home Alone 2: Lost in New York
8:20 p.m. EST/PST – Dr. Seuss' How the Grinch Stole Christmas (2000)
12:00 a.m. EST/PST – The Family Stone
National Tree Company Pre-Lit Artificial Christmas Wreath
Pre-Lit 20 Inch Lighted Christmas Wreath
Christmas Artificial Wreath for Front Door
13 Inch Christmas Wreath-
Friday, December 8
7:00-8:00 a.m. EST/PST – Family Guy
8:00 a.m. EST/PST – Love the Coopers
10:30 a.m. EST/PST – Home Alone
1:00 p.m. EST/PST – Home Alone 2: Lost in New York
3:40 p.m. EST/PST – Dr. Seuss' The Grinch (2018)
5:40 p.m. EST/PST – Dr. Seuss' How the Grinch Stole Christmas (2000)
8:20 p.m. EST/PST – Frozen (Disney Animated)
10:50 p.m. EST/PST – Frozen II (Disney Animated)
1:00 a.m. EST/PST – Olaf's Frozen Adventure
1:30 a.m. EST/PST – Toy Story That Time Forgot (Disney-Pixar)
Saturday, December 9
7:00 a.m. EST/PST – Jingle All the Way
9:00 a.m. EST/PST – Jingle All the Way 2
11:00 a.m. EST/PST – Prancer Returns
1:05 p.m. EST/PST – Dr. Seuss' The Grinch (2018)
3:05 p.m. EST/PST – Tim Burton's The Nightmare Before Christmas
4:45 p.m. EST/PST – Toy Story That Time Forgot (Disney-Pixar)
5:15 p.m. EST/PST – Toy Story (Disney-Pixar)
7:15 p.m. EST/PST – Toy Story 2 (Disney-Pixar)
9:20 p.m. EST/PST – Toy Story 3 (Disney-Pixar)
11:50 p.m. EST/PST – Toy Story 4 (Disney-Pixar)
Sunday, December 10
7:00-8:00 a.m. EST/PST – The Simpsons
8:00 a.m. EST/PST – Prancer Returns
10:00 a.m. EST/PST – Home Alone 3
12:00 p.m. EST/PST – Home Alone
2:30 p.m. EST/PST – Home Alone 2: Lost in New York
5:10 p.m. EST/PST – Disney's A Christmas Carol
7:15 p.m. EST/PST – The Santa Clause
9:25 p.m. EST/PST – The Santa Clause 2
11:55 p.m. EST/PST – The Santa Clause 3: The Escape Clause
Monday, December 11
7:00 a.m. EST/PST – Snowglobe
10:30 a.m. EST/PST – Family Guy
11:00 a.m. EST/PST – Unaccompanied Minors
1:05 p.m. EST/PST – Richie Rich's Christmas Wish
3:10 p.m. EST/PST – Home Alone
5:40 p.m. EST/PST – Home Alone 2: Lost in New York
8:20 p.m. EST/PST – Dr. Seuss' How the Grinch Stole Christmas (2000)
12:00 a.m. EST/PST – Black Nativity
Tuesday, December 12
7:00 a.m. EST/PST – Life-Size 2: A Christmas Eve
10:30 a.m. EST/PST – Family Guy
11:00 a.m. EST/PST – Home Alone
1:30 p.m. EST/PST – Home Alone 2: Lost in New York
4:00 p.m. EST/PST – Disney's A Christmas Carol
6:00 p.m. EST/PST – Dr. Seuss' How the Grinch Stole Christmas (2000)
8:30 p.m. EST/PST – Godmothered
12:00 a.m. EST/PST – The Mistle-Tones
LEGO DUPLO Santa's Gingerbread House
6 Pack Christmas Squishy Toys
Christmas Train Set- Around The Christmas Tree with Real Smoke, Music & Lights
DIY Felt Christmas Tree Set
Wednesday, December 13
7:00 a.m. EST/PST – Home Alone 3
10:30 a.m. EST/PST – Family Guy
11:00 a.m. EST/PST – The Family Stone
1:30 p.m. EST/PST – Miracle on 34th Street (1994)
4:00 p.m. EST/PST – Home Alone
6:30 p.m. EST/PST – Home Alone 2: Lost in New York
9:00 p.m. EST/PST – Dr. Seuss' The Grinch (2018)
12:00 a.m. EST/PST – Daddy's Home 2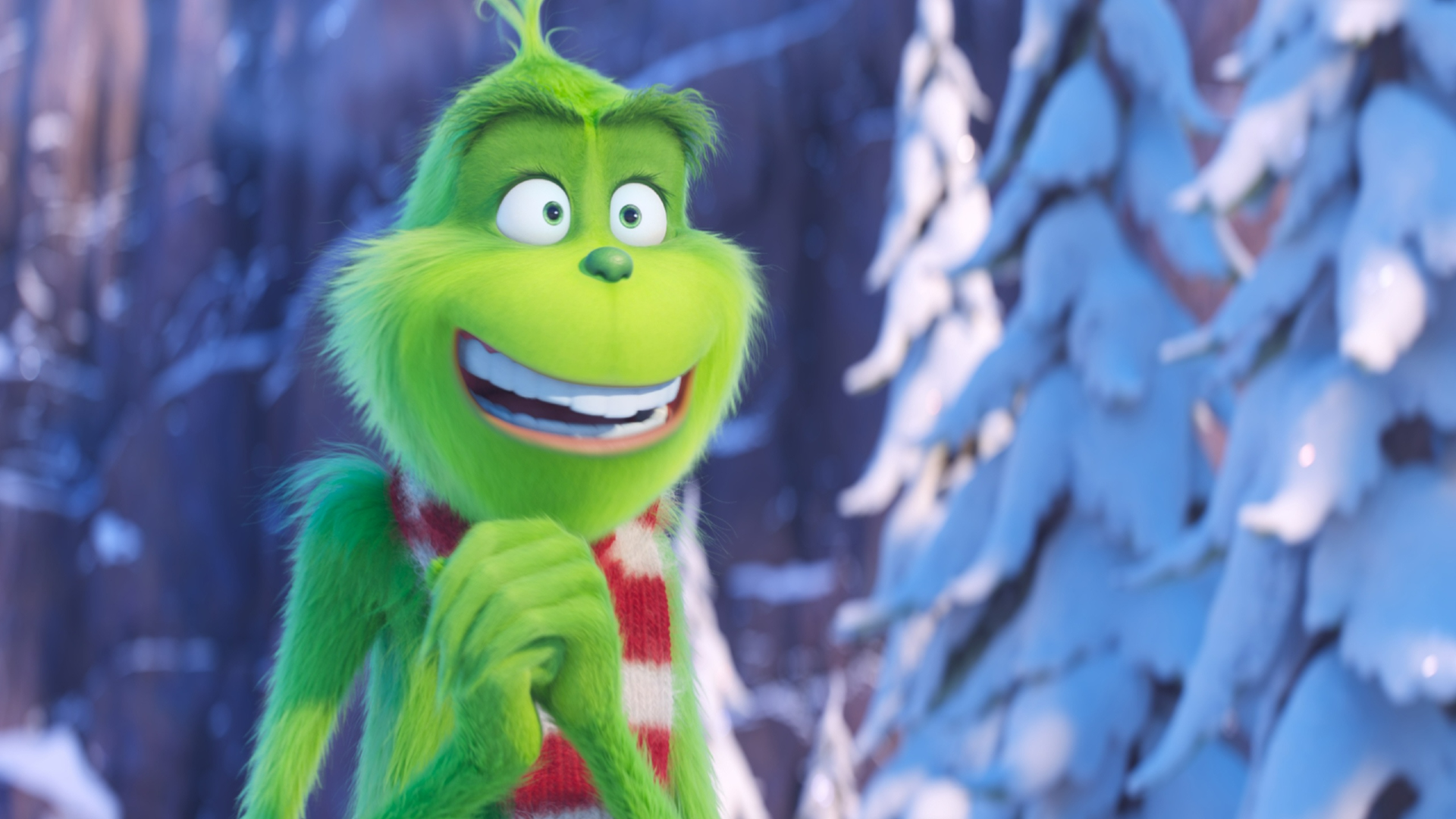 Thursday, December 14
7:00 a.m. EST/PST – Daddy's Home 2
10:30 a.m. EST/PST – The Santa Clause
12:35 p.m. EST/PST – The Santa Clause 2
3:05 p.m. EST/PST – The Santa Clause 3: The Escape Clause
5:10 p.m. EST/PST – Dr. Seuss' The Grinch (2018)
7:10 p.m. EST/PST – Noelle
9:20 p.m. EST/PST – Tim Burton's The Nightmare Before Christmas
12:00 a.m. EST/PST – 12 Dates of Christmas
Friday, December 15
7:00 a.m. EST/PST – Kung Fu Panda Holiday
7:30 a.m. EST/PST – Santa Buddies: The Legend of Santa Paws
9:30 a.m. EST/PST – The Search for Santa Paws
11:30 a.m. EST/PST – Santa Paws 2: The Santa Pups
1:30 p.m. EST/PST – Disney's A Christmas Carol
3:30 p.m. EST/PST – Home Alone
6:00 p.m. EST/PST – Home Alone 2: Lost in New York
8:40 p.m. EST/PST – Dr. Seuss' How the Grinch Stole Christmas (2000)
11:20 p.m. EST/PST – Miracle on 34th Street (1994)
Kids Musical Train Set with Christmas-Themed Music
Melissa & Doug Slice and Bake Wooden Christmas Cookie Play Food Set
Little People Elf Movie Figure Set
Fisher-Price Little People Toddler Toy Musical Christmas Train
Saturday, December 16
7:00 a.m. EST/PST – The Little Drummer Boy (1968)
7:30 a.m. EST/PST – Cricket on the Hearth
8:30 a.m. EST/PST – Mickey's Once Upon a Christmas
10:00 a.m. EST/PST – Mickey's Twice Upon a Christmas
11:30 a.m. EST/PST – Home Alone
2:00 p.m. EST/PST – Home Alone 2: Lost in New York
4:35 p.m. EST/PST – Dr. Seuss' How the Grinch Stole Christmas (2000)
7:15 p.m. EST/PST – The Santa Clause
9:25 p.m. EST/PST – The Santa Clause 2
11:55 p.m. EST/PST – The Santa Clause 3: The Escape Clause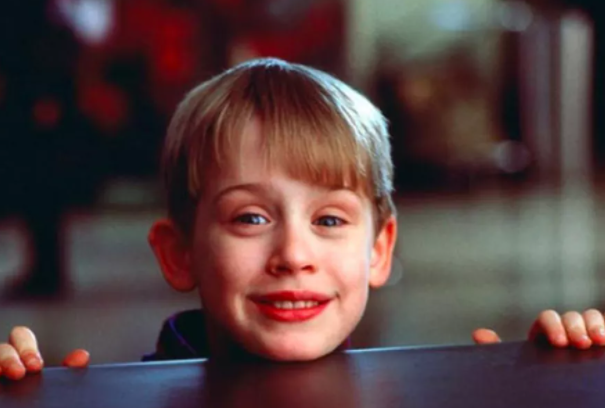 Sunday, December 17
7:00 a.m. EST/PST – Cricket on the Hearth
8:00 a.m. EST/PST – Richie Rich's Christmas Wish
10:05 a.m. EST/PST – Eloise at Christmastime
12:10 p.m. EST/PST – Home Alone 3
2:15 p.m. EST/PST – Prancer Returns
4:20 p.m. EST/PST – Dr. Seuss' The Grinch (2018)
6:20 p.m. EST/PST – Home Alone
8:50 p.m. EST/PST – Home Alone 2: Lost in New York
11:30 p.m. EST/PST – Godmothered
Monday, December 18
7:00 a.m. EST/PST – Prancer Returns
10:30-11:35 a.m. EST/PST – Family Guy
11:35 a.m. EST/PST – Home Alone 2: Lost in New York
2:15 p.m. EST/PST – Dr. Seuss' The Grinch (2018)
4:15 p.m. EST/PST – Disney's A Christmas Carol
6:20 p.m. EST/PST – Frozen (Disney Animated)
8:50 p.m. EST/PST – Frozen II (Disney Animated)
12:00 a.m. EST/PST – Jingle All the Way
Tuesday, December 19
7:00 a.m. EST/PST – Richie Rich's Christmas Wish
10:30 a.m. EST/PST – Disney's A Christmas Carol
12:35 p.m. EST/PST – Miracle on 34th Street (1994)
3:10 p.m. EST/PST – Home Alone
5:40 p.m. EST/PST – Home Alone 2: Lost in New York
8:20 p.m. EST/PST – Dr. Seuss' How the Grinch Stole Christmas (2000)
12:00 a.m. EST/PST – Jingle All the Way 2
Wednesday, December 20
7:00 a.m. EST/PST – Eloise at Christmastime
10:30 a.m. EST/PST – Family Guy
11:00 a.m. EST/PST – The Santa Clause
1:05 p.m. EST/PST – The Santa Clause 2
3:30 p.m. EST/PST – The Santa Clause 3: The Escape Clause
5:35 p.m. EST/PST – Dr. Seuss' How the Grinch Stole Christmas (2000)
8:15 p.m. EST/PST – Rudolph the Red-Nosed Reindeer
9:20 p.m. EST/PST – Frosty the Snowman
9:55 p.m. EST/PST – Santa Claus Is Comin' to Town
12:00 a.m. EST/PST – Home Alone 3
3ft DIY Lighted Felt Christmas Tree Advent Calendar
Fisher-Price Little People Toddler Toys Advent Calendar
Play-Doh Advent Calendar
Melissa & Doug Countdown to Christmas Wooden Advent Calendar
Thursday, December 21
7:00 a.m. EST/PST – Cricket on the Hearth
8:00 a.m. EST/PST – Mickey's Once Upon a Christmas
9:30 a.m. EST/PST – Santa Buddies: The Legend of Santa Paws
11:30 a.m. EST/PST – The Search for Santa Paws
1:30 p.m. EST/PST – Santa Paws 2: The Santa Pups
3:35 p.m. EST/PST – Santa Claus Is Comin' to Town
4:40 p.m. EST/PST – Frosty the Snowman
5:15 p.m. EST/PST – Rudolph the Red-Nosed Reindeer
6:20 p.m. EST/PST – Home Alone
8:50 p.m. EST/PST – Home Alone 2: Lost in New York
11:30 p.m. EST/PST – The Family Stone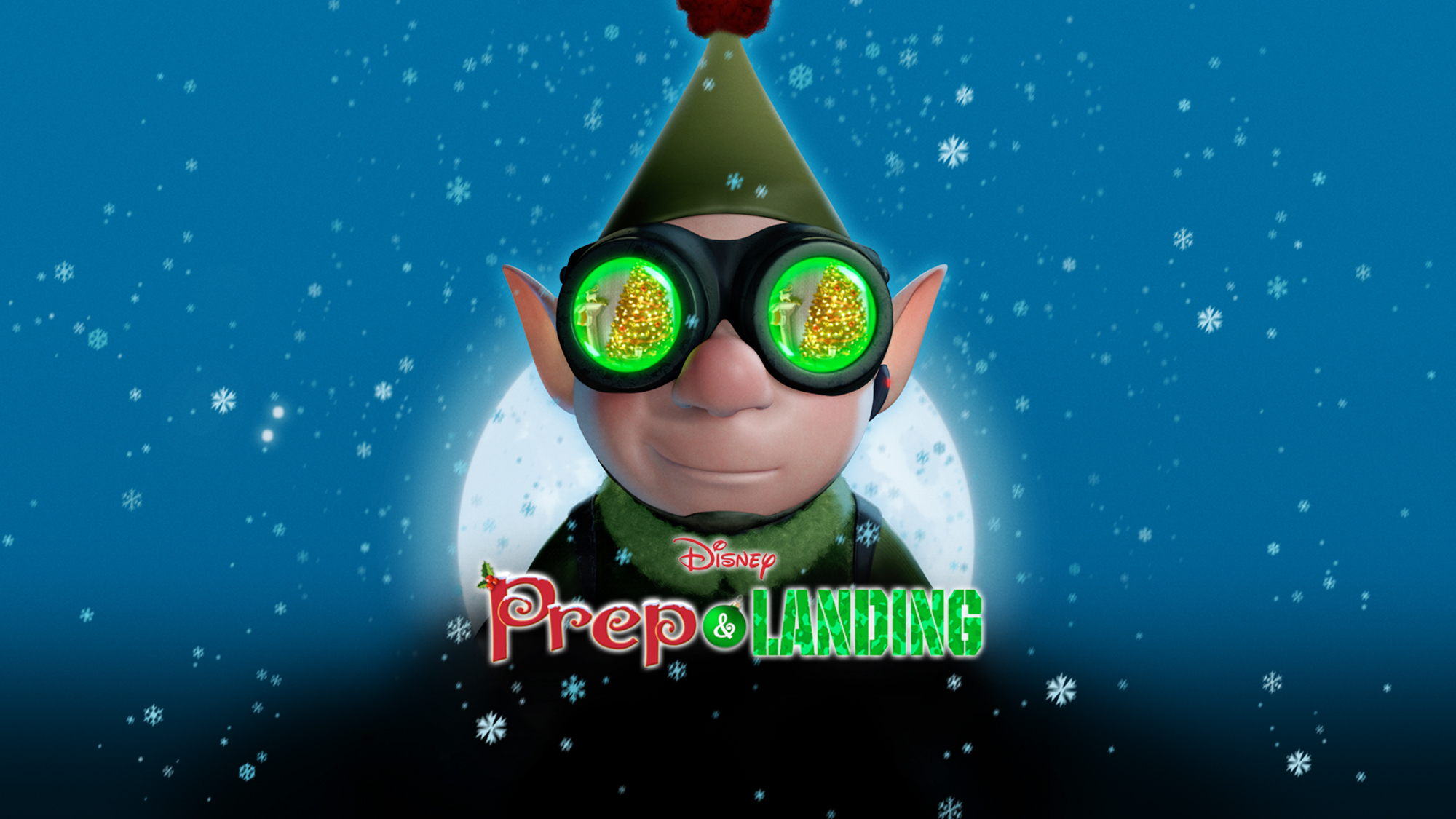 Friday, December 22
7:00 a.m. EST/PST – Prep & Landing (Disney Animated)
7:30 a.m. EST/PST – Prep & Landing: Naughty vs Nice (Disney Animated)
8:00 a.m. EST/PST – Mickey's Twice Upon a Christmas
9:30 a.m. EST/PST – Toy Story That Time Forgot (Disney-Pixar)
10:00 a.m. EST/PST – Home Alone
12:30 p.m. EST/PST – Home Alone 2: Lost in New York
3:10 p.m. EST/PST – Noelle
5:15 p.m. EST/PST – Dr. Seuss' The Grinch (2018)
7:15 p.m. EST/PST – The Santa Clause
9:25 p.m. EST/PST – The Santa Clause 2
11:55 p.m. EST/PST – The Santa Clause 3: The Escape Clause
Saturday, December 23
7:00-8:00 a.m. EST/PST – The Simpsons
8:00 a.m. EST/PST – Toy Story That Time Forgot (Disney-Pixar)
8:30 a.m. EST/PST – Unaccompanied Minors
10:30 a.m. EST/PST – Miracle on 34th Street (1994)
1:05 p.m. EST/PST – Disney's A Christmas Carol
3:10 p.m. EST/PST – Dr. Seuss' The Grinch (2018)
5:10 p.m. EST/PST – Home Alone
7:40 p.m. EST/PST – Home Alone 2: Lost in New York
10:20 p.m. EST/PST – Dr. Seuss' How the Grinch Stole Christmas (2000)
1:00-2:00 a.m. EST/PST – Family Guy
Sunday, December 24
7:00 a.m. EST/PST – Unaccompanied Minors
9:05 a.m. EST/PST – Mickey's Twice Upon a Christmas
10:35 a.m. EST/PST – Home Alone 2: Lost in New York
1:15 p.m. EST/PST – Tim Burton's The Nightmare Before Christmas
2:55 p.m. EST/PST – Dr. Seuss' How the Grinch Stole Christmas (2000)
5:35 p.m. EST/PST – Rudolph the Red-Nosed Reindeer
6:40 p.m. EST/PST – Frosty the Snowman
7:15 p.m. EST/PST – The Santa Clause
9:25 p.m. EST/PST – The Santa Clause 2
11:55 p.m. EST/PST – The Santa Clause 3: The Escape Clause
Indoor Outdoor Twinkle Christmas Lights
Christmas Window Clings Snowflakes Window Decals
Christmas Set of 3 Lighted Rattan Gift Boxes Decorations
48 Inch Christmas White Luxury Faux Fur Tree Skirt
Monday, December 25
7:00 a.m. EST/PST – Disney's A Christmas Carol
10:30 a.m. EST/PST – Santa Claus Is Comin' to Town
11:30 a.m. EST/PST – The Santa Clause
1:30 p.m. EST/PST – The Santa Clause 2
3:30 p.m. EST/PST – Rudolph the Red-Nosed Reindeer
4:30 p.m. EST/PST – Frosty the Snowman
5:00 p.m. EST/PST – Santa Claus Is Comin' to Town
6:00 p.m. EST/PST – Home Alone
8:30 p.m. EST/PST – Home Alone 2: Lost in New York
12:00 a.m. EST/PST – The Santa Clause 3: The Escape Clause