Welcome to a sensory journey through the heart of autumn with our Fall Sensory Bottle, a captivating creation that celebrates the beauty, warmth and nostalgia of the season.
Filled with a delightful blend of popcorn kernels, faux leather mini pumpkins, checkered pumpkins, gold-colored sequins, mini pinecones and mini red berries, this sensory bottle is your ticket to experiencing the essence of fall like never before.
Be sure to check out our other fun sensory activities for kids!
This post contains affiliate links.
As you hold this charming sensory bottle in your hands, you'll notice the clear, smooth surface that invites you to peer into its captivating world.
Through its transparent walls, you'll glimpse a tapestry of autumnal hues and textures that perfectly capture the spirit of the season.
What are Sensory Bottles?
Sensory bottles, also known as discovery bottles or calm-down bottles, are a popular tool for children's sensory play.
These bottles are filled with various materials such as glitter, beads and water, and they offer a wide range of benefits for kids.
Sensory bottles can help children develop their visual tracking and motor skills, as they tilt and manipulate the bottle to explore its contents.
They also provide a calming and soothing effect, helping children regulate their emotions and reducing stress and anxiety.
Empty Plastic Sensory Bottles
Clear Glue Bottles
Assorted Glitter Set
Loose Sequins Set
Sensory bottles can also be customized to fit a child's individual needs and interests, making them a versatile and engaging tool for learning and play.
What is In this Fall Sensory Bottle?
You can often find many of these items at your local Dollar Store.
What Makes a Sensory Bottle Perfect for Fall?
Within the bottle, a mesmerizing tableau of fall's finest elements awaits. The popcorn kernels mimic the crunch of leaves underfoot, creating a tactile delight as they gently tumble and move. Faux leather mini pumpkins and checkered pumpkins add a touch of whimsy and charm, evoking the harvest season's bounty and the playfulness of pumpkin picking.
The golden sequins provide a sprinkle of sparkle and elegance, reminiscent of the soft glow of autumn sunlight filtering through the trees. Mini pinecones and mini red berries bring a natural, rustic element to the sensory bottle, connecting you to the beauty of the outdoors during this transformative season.
Learning Resources Farmer's Market Color Sorting Set
Wooden Lacing Apple Threading Toy
Learning Resources Alphabet Acorns Activity Set
12 Counting, Matching, and Sorting Apple Factory Set
The Fall Sensory Bottle is not just a visual and tactile delight; it's also a captivating auditory experience.
As you gently tilt and shake the bottle, you'll hear the popcorn kernels create a soothing, rustling sound, much like the whisper of leaves carried on the wind during a crisp fall day.
How to Play with Fall Sensory Bottle
Here are some engaging play ideas using your Fall Sensory Bottle!
Autumn Scavenger Hunt: Encourage your child to use the sensory bottle to search for and collect these items by shaking and tilting it gently. This activity promotes fine motor skills and visual discrimination.
Counting and Sorting: Ask your child to count and sort them by type, size or color using the sensory bottle. This activity fosters early math skills and cognitive development.
Storytelling: Encourage imaginative play by using the sensory bottle as a storytelling tool. Ask your child to shake the bottle and let the elements inside inspire a story. They can create tales about a magical autumn forest, friendly creatures or a harvest adventure. This activity boosts creativity and language development.
Seasonal Sensory Calm-Down: The soothing sounds and calming visual elements in this fall sensory bottle make it an excellent tool for relaxation. Use it as part of a quiet time or calming corner in the classroom or home. Your child can take a break and focus on the sensory bottle to help them relax and re-center.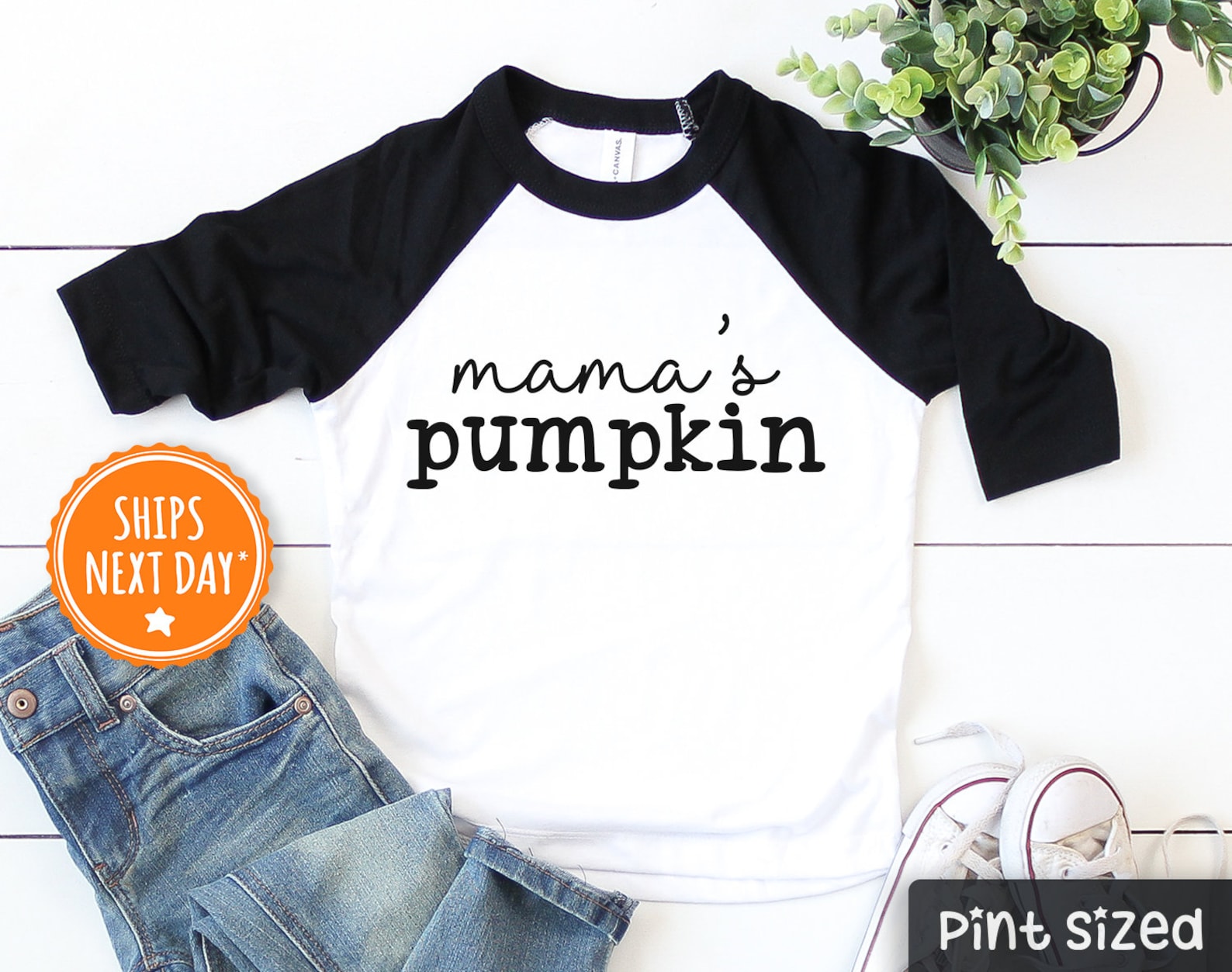 Mama's Pumpkin Toddler Shirt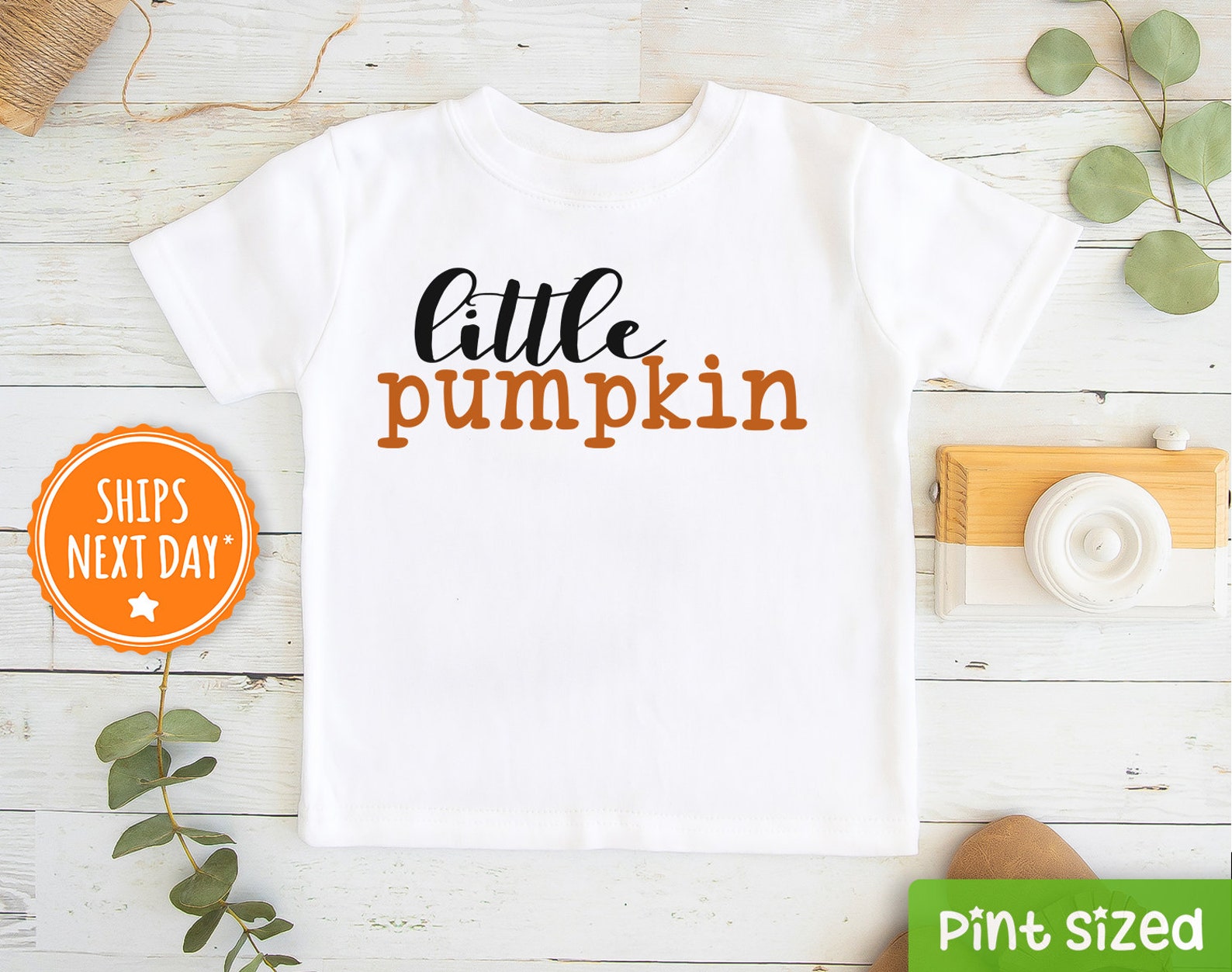 Little Pumpkin Toddler Shirt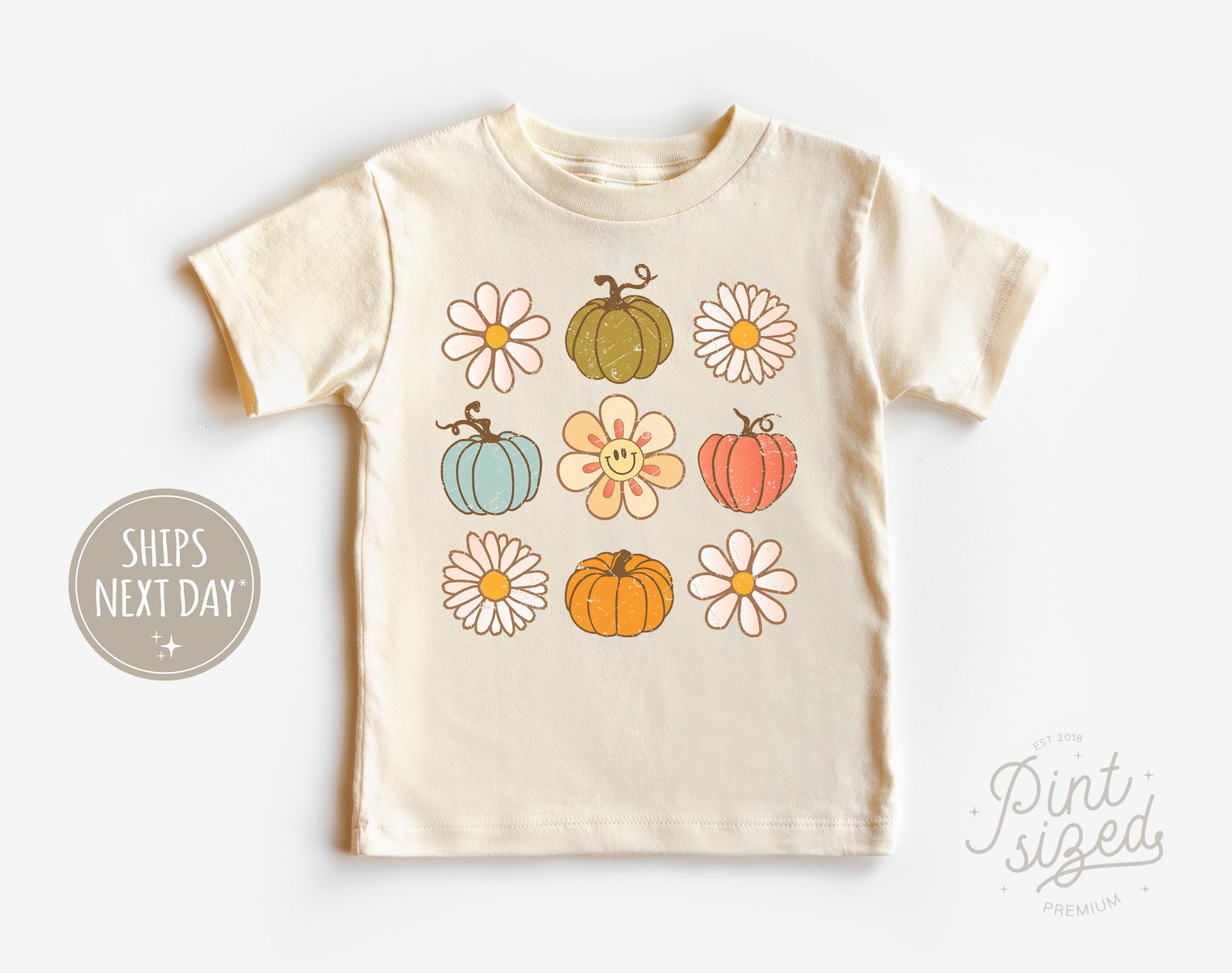 Cute Autumn Toddler Shirt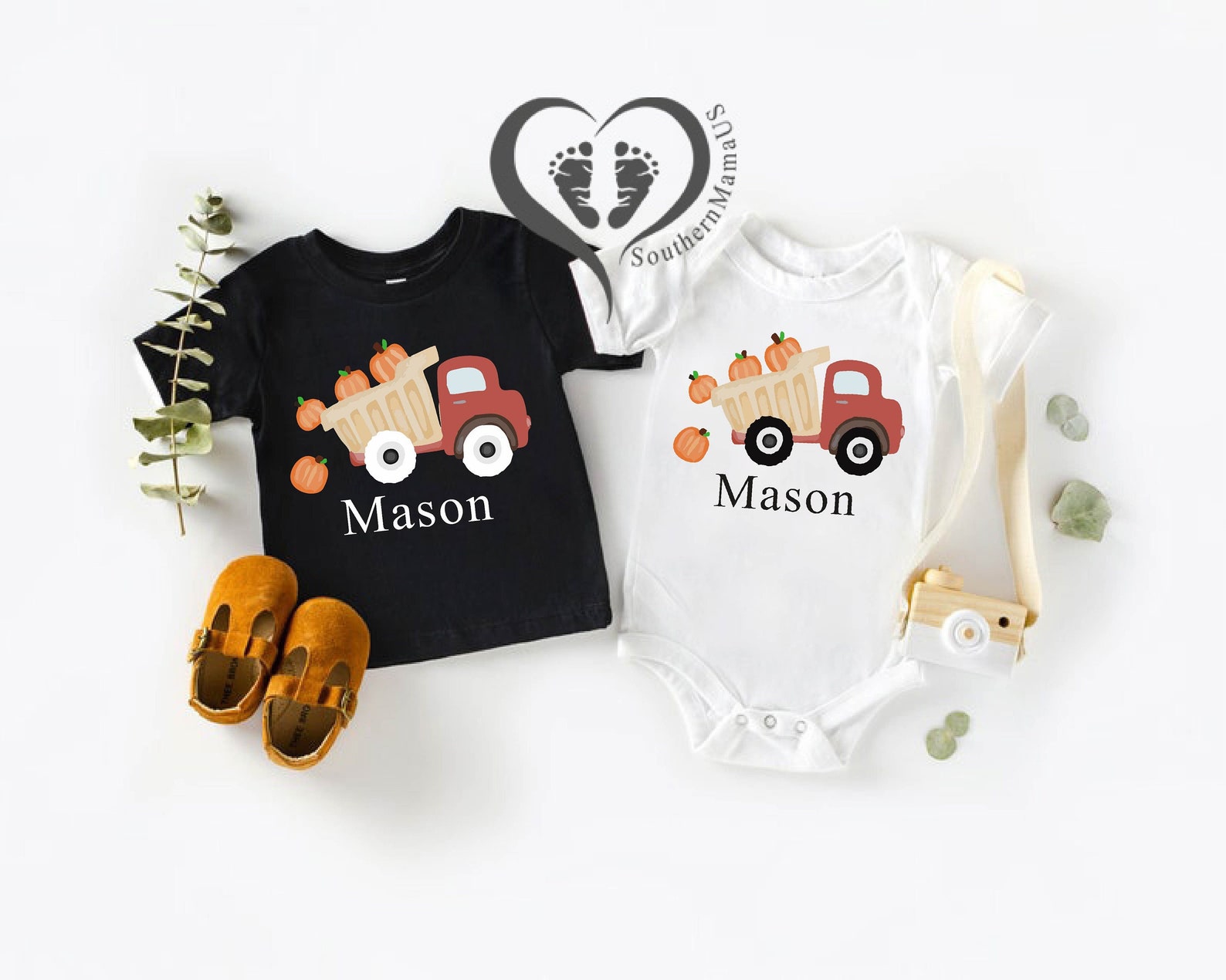 Personalized Pumpkin Dump Truck Shirt
Guess the Sound: Close your eyes and shake the sensory bottle. Have children listen carefully to the sounds it makes and try to guess what's inside. This activity enhances auditory discrimination and memory.
Autumn-Inspired Art: Use the sensory bottle as inspiration for art projects. Encourage children to draw or paint what they see in the bottle or create their own sensory artwork using autumn colors and textures.
These play ideas not only make the most of your Fall Sensory Bottle but also provide valuable opportunities for learning, creativity, and sensory exploration for children.
More Sensory Fall Activities
As the leaves change and the air turns crisper, it's the perfect time to engage in a wide array of Fall Sensory Activities that celebrate the beauty and wonder of the season.
Whether you're looking to foster creativity, explore nature, promote sensory development, or simply embrace the cozy comforts of autumn, these activities offer something for everyone.
Join us as we embark on a sensory journey filled with the sights, sounds, scents, and textures that make fall a truly enchanting time of year.
This sensory bottle serves as an invitation to embrace the cozy comforts and visual splendor of autumn.
Whether you're seeking a moment of relaxation, mindfulness, or simply a connection to the changing seasons, it promises to envelop you in the ambiance and nostalgia of fall.
It's a celebration of the harvest, the vibrant foliage, and the cherished moments that make this time of year so special.
Fall Sensory Bottle
Welcome to a sensory journey through the heart of autumn with our Fall Sensory Bottle, a captivating creation that celebrates the beauty, warmth and nostalgia of the season.
Materials
1 large sensory bottle
1 package of popcorn kernels
1 package of faux mini pumpkins
1 package of checkered pumpkins
1 Packet of gold sequins
Mini pinecones
1 package of mini red berries
Instructions
Pour some popcorn kernels into the water bottle.
Then layer the items that I put into the bottle. I used 2 sequins packets that were gold and orange to give it some color. Then add a faux pumpkin, pine cone, checkered pumpkin and mini red berry.
Repeat this by adding popcorn kernels until the entire bottle is filled.
Notes
To secure the bottle so that it doesn't spill open, use either crazy glue or gorilla glue. This will seal the top. Do not use hot glue as it will not secure the top of the bottle. 
Recommended Products
As an Amazon Associate and member of other affiliate programs, I earn from qualifying purchases.