Halloween Costumes for the Sensory Challenged
With all of your sensory kiddos in mind, learn how we manage creating Sensory Friendly Halloween Costumes to get us through the holiday.
My first child arrived just months before Halloween.
I had grand images of us putting together Halloween costumes, really going all out over the years.
This child, however, had different plans.
And so I had to adjust and figure out how to make Halloween work for him.
This post contains affiliate links.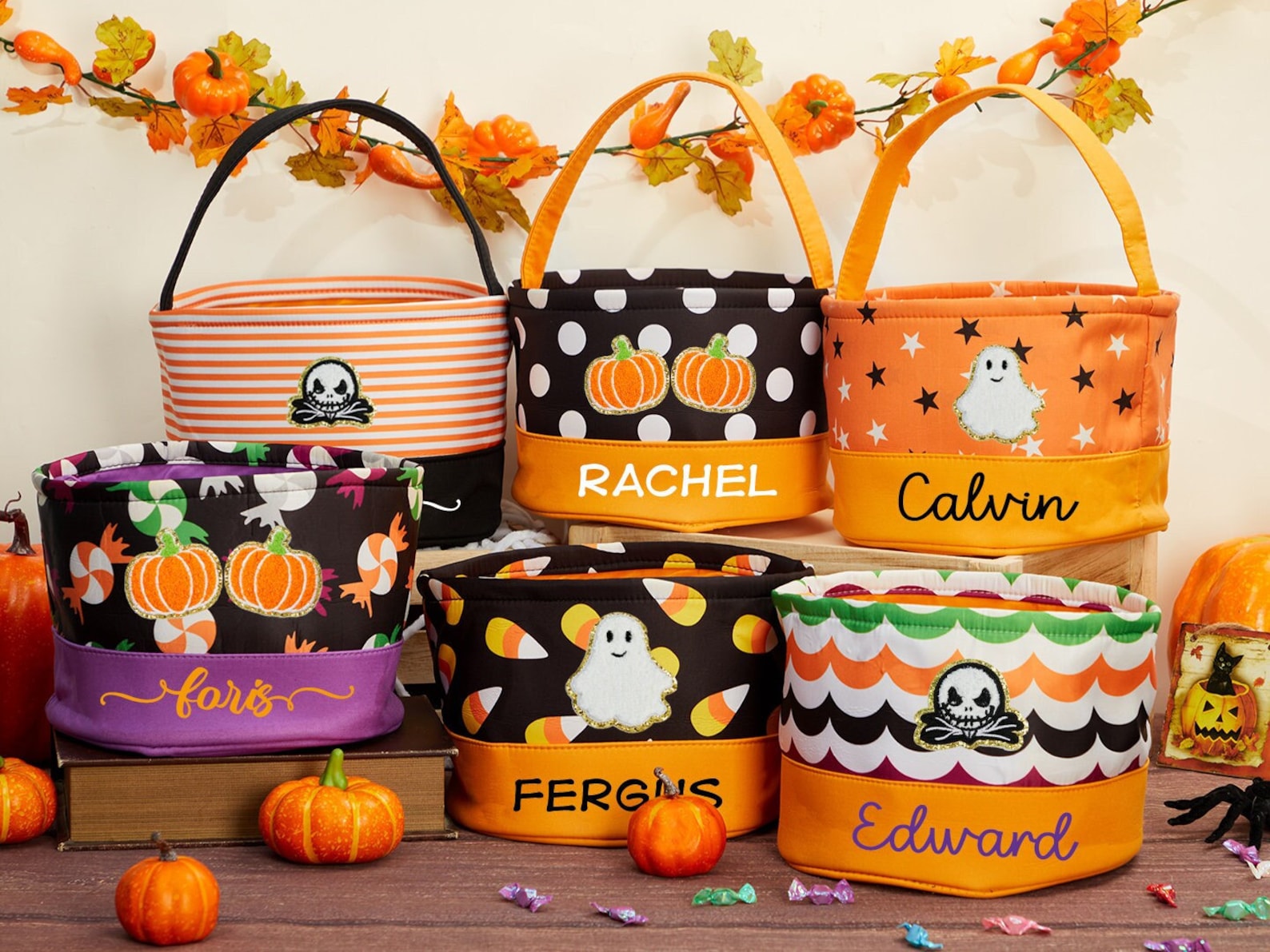 Trick-or-treat bucket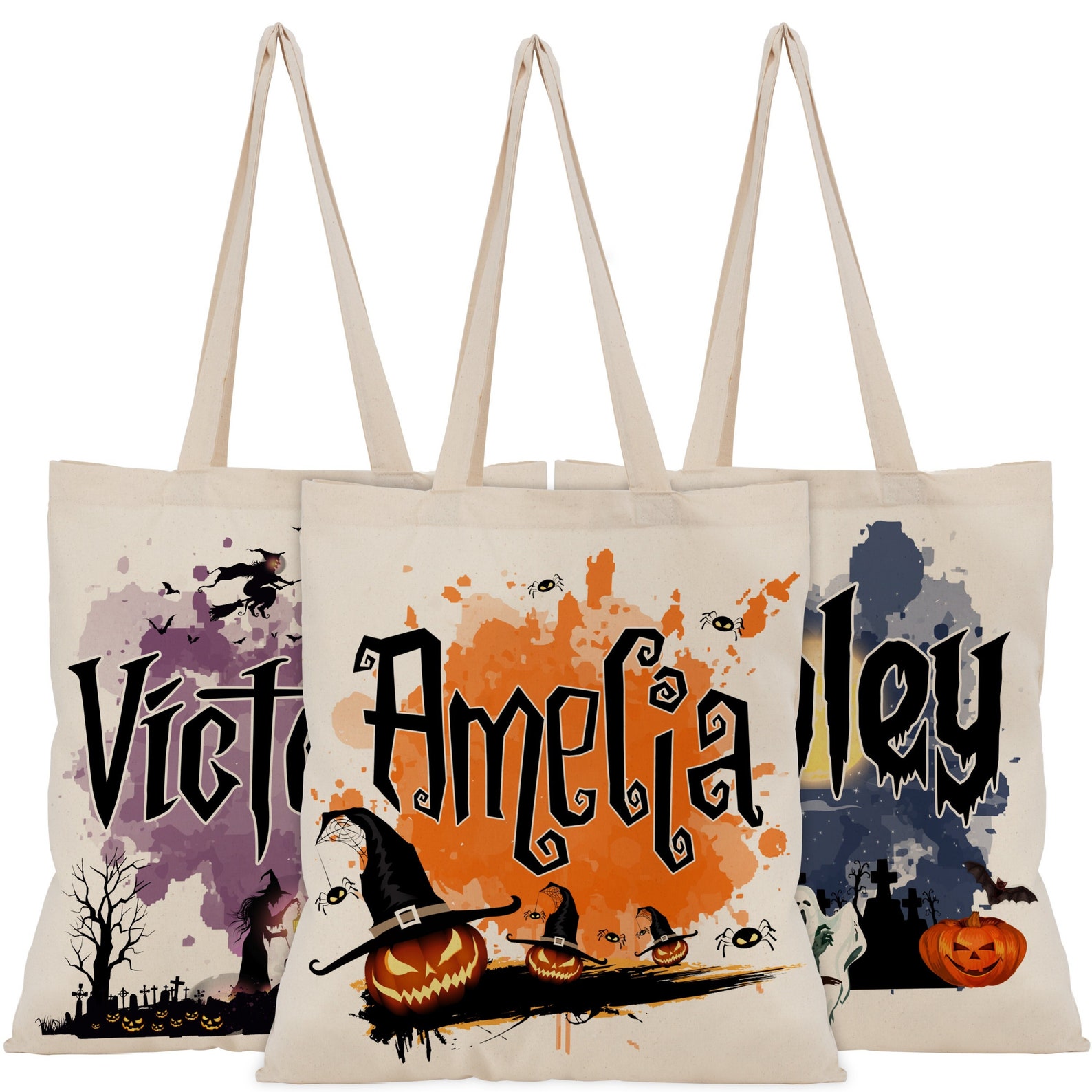 Personalized Halloween Tote Bag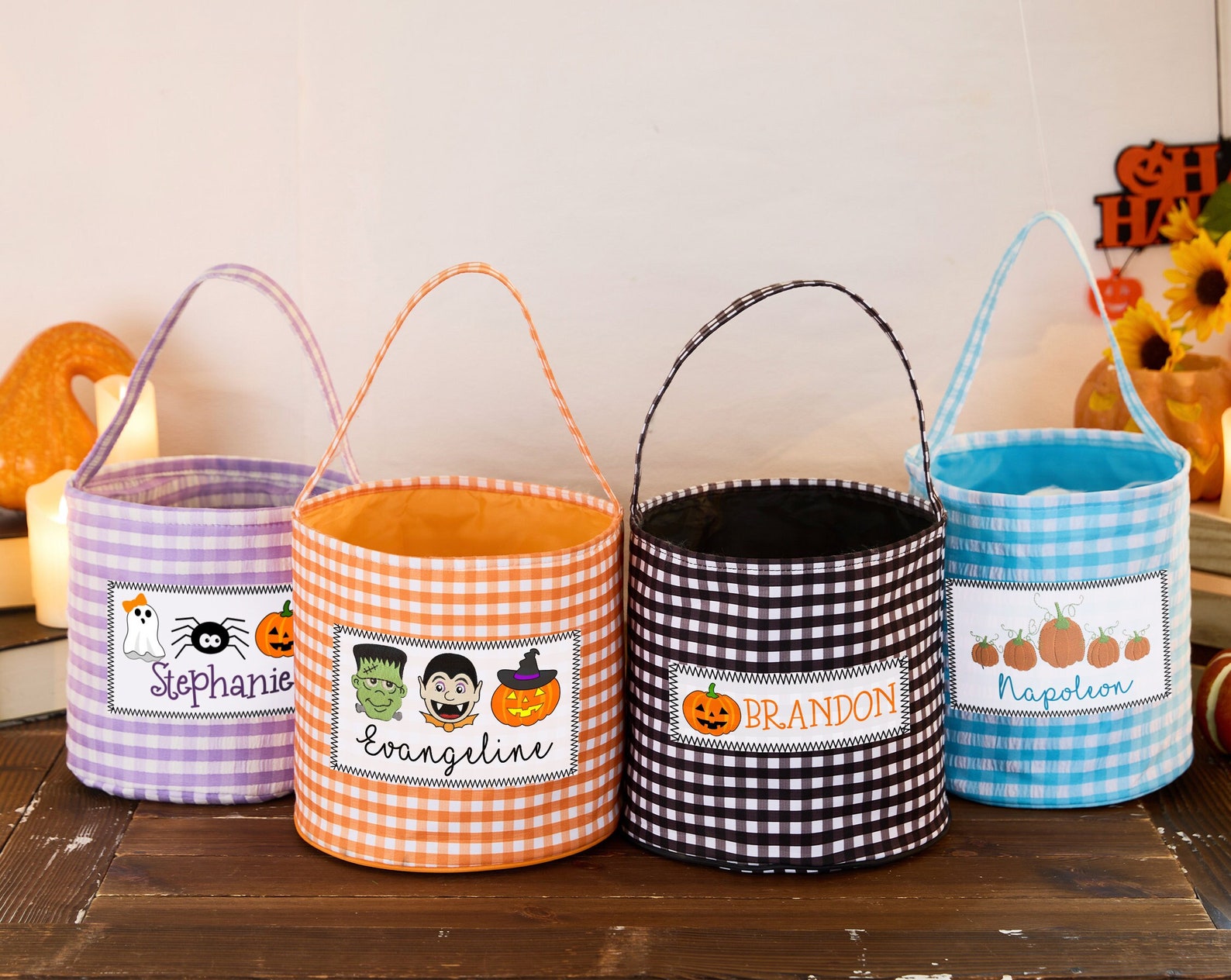 Halloween Baskets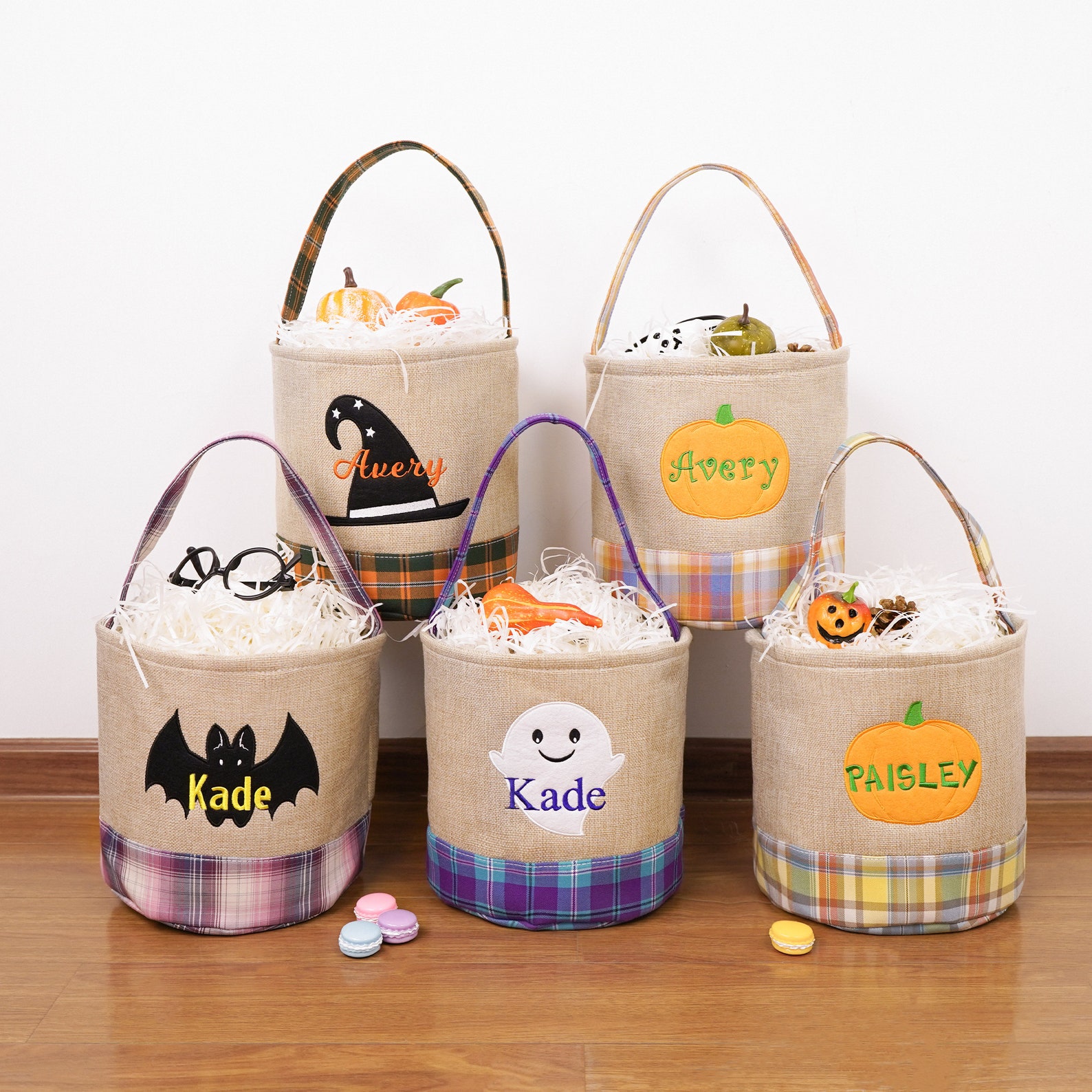 Personalized Halloween Bucket for kids
Be sure to learn more about Sensory Processing Disorder and my parenting tips on how to support your child with sensory challenges.
Sensory Friendly Halloween Costumes
If you're a regular reader, you may remember that Vman is a tactile defensive kid.
This means that something as innocuous as clothing actually feels painful on him.
And don't even get me started about tags!!!
Halloween is particularly tough for tactile sensitive kids. Imagine desperately wanting to dress up as one of your favorite cartoon characters.
However, when you put on the costume, you're actually overwhelmed with being uncomfortable, to the point of feeling pain.
That's how my Vman felt.
He would happily throw on the Buzz Lightyear costume, only to burst out into tears, screaming for me to get it off of him as soon as possible.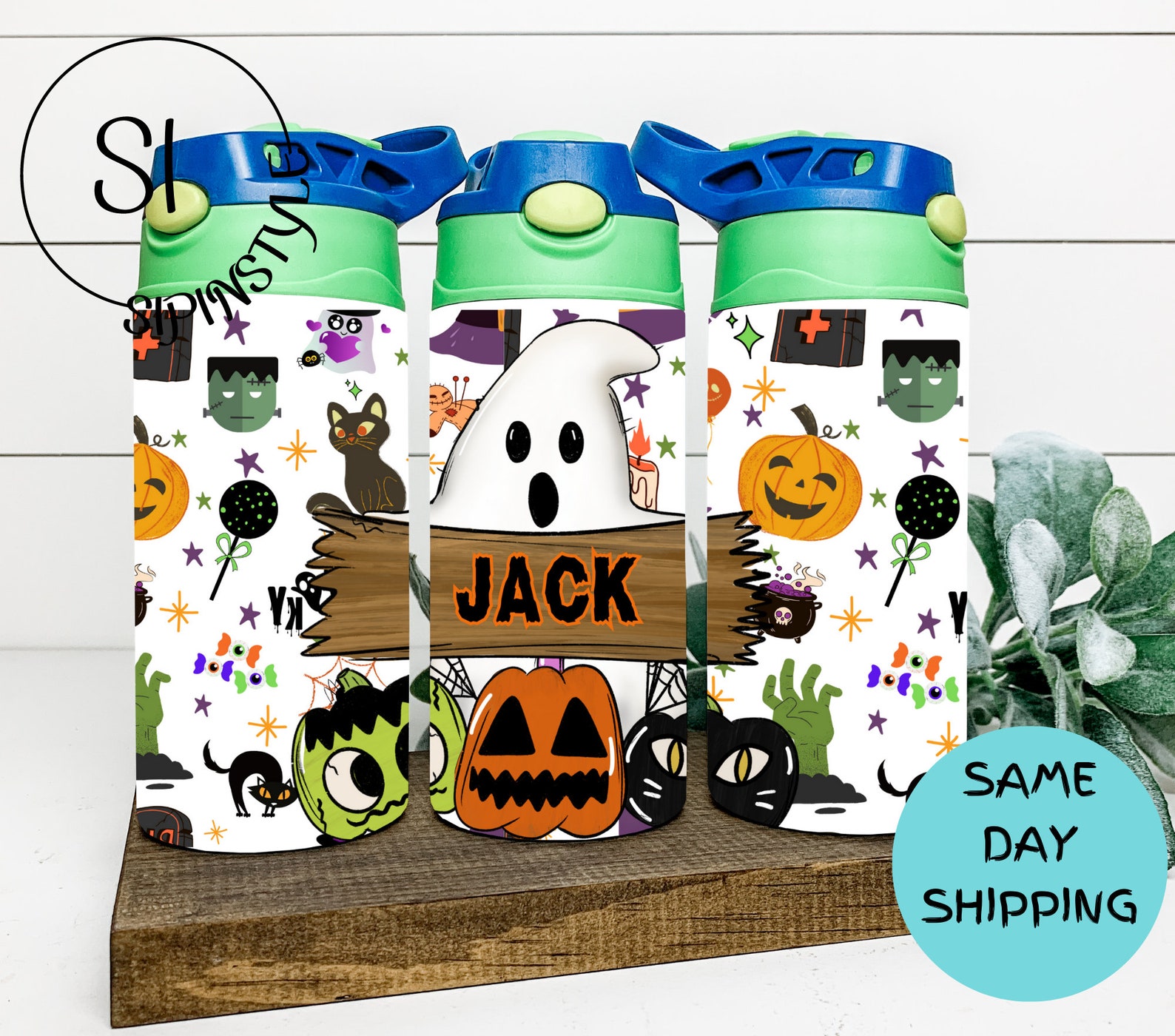 Halloween Kids Water Bottle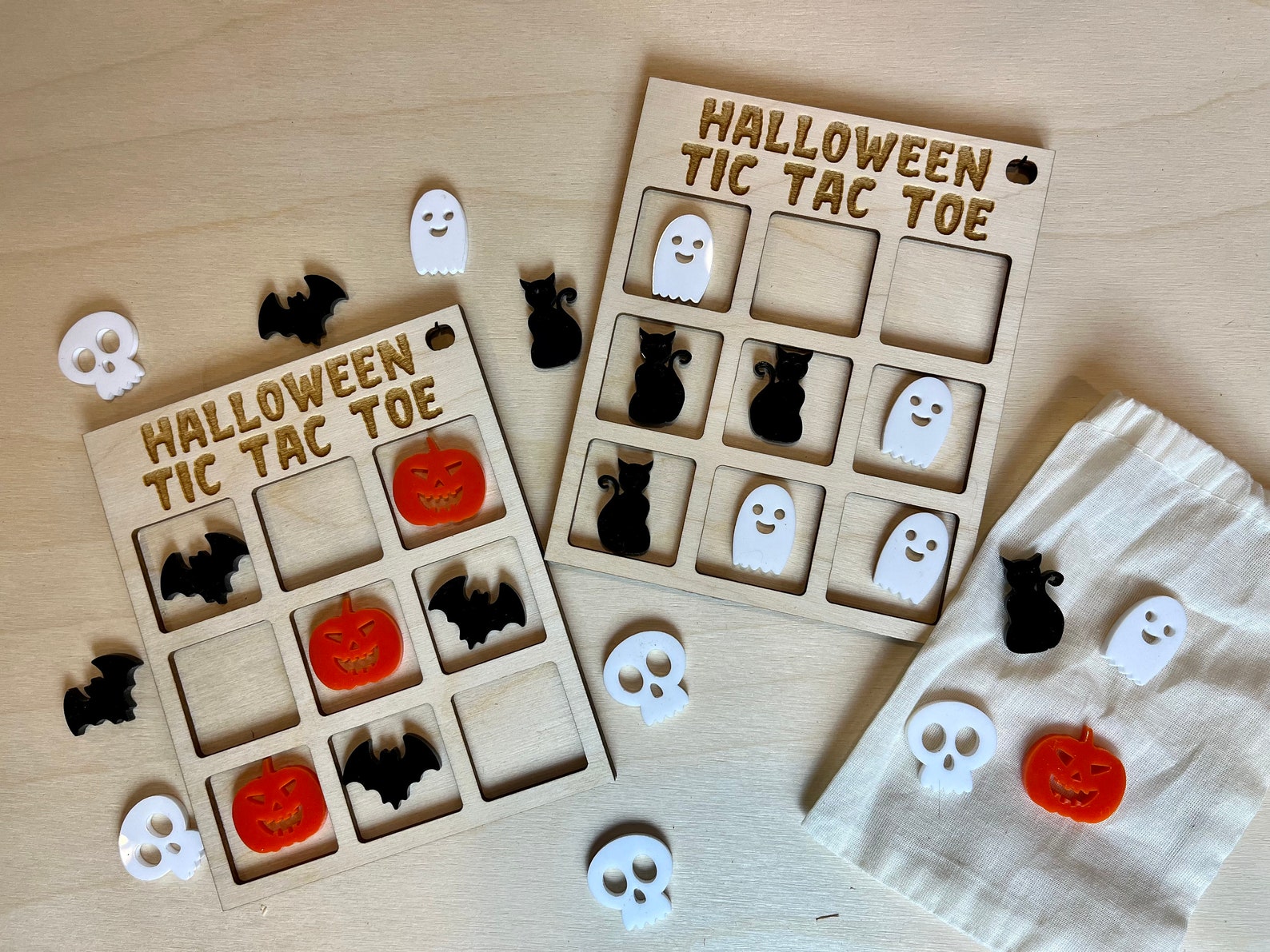 Wooden Halloween Tic Tac Toe Board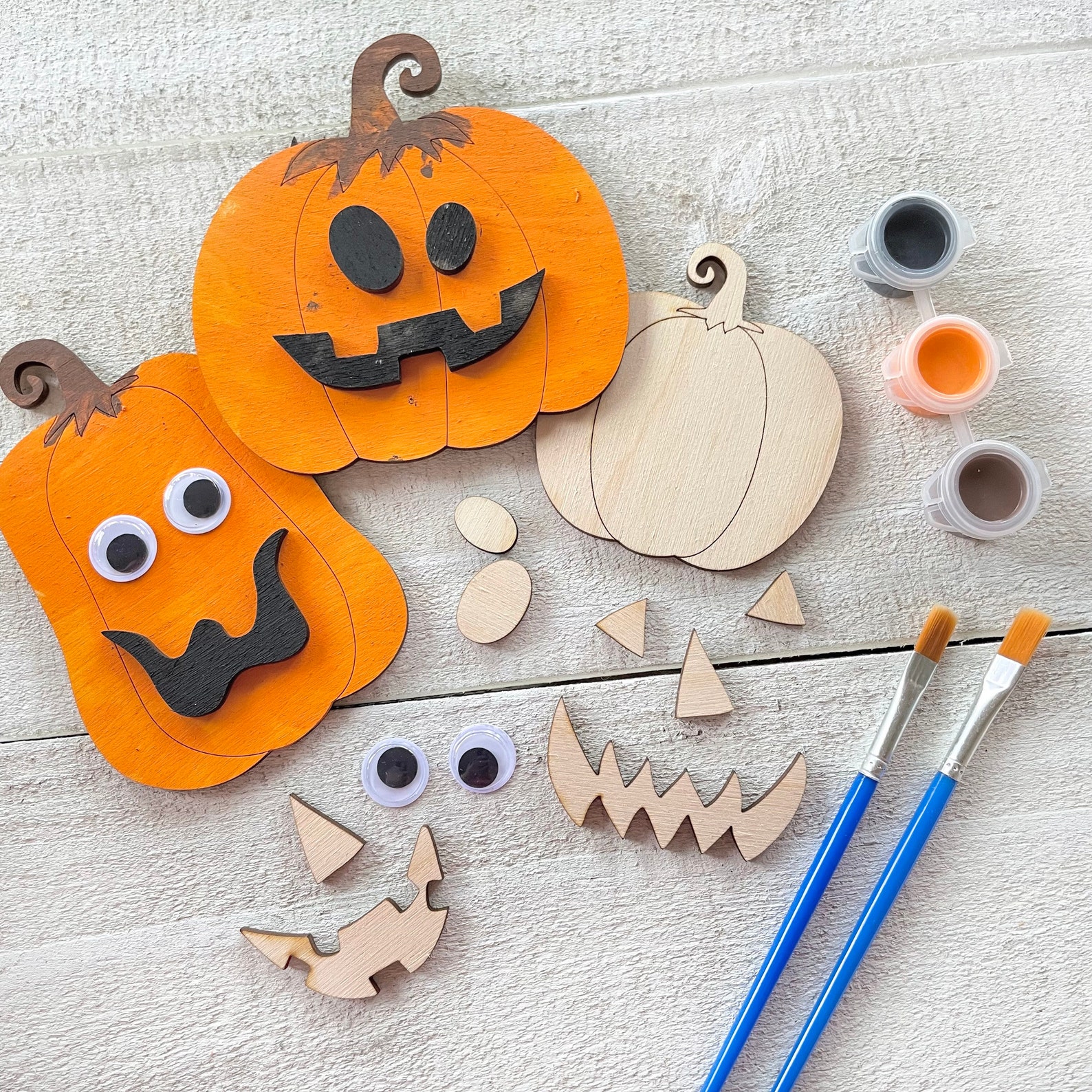 Halloween Pumpkin Decorating Craft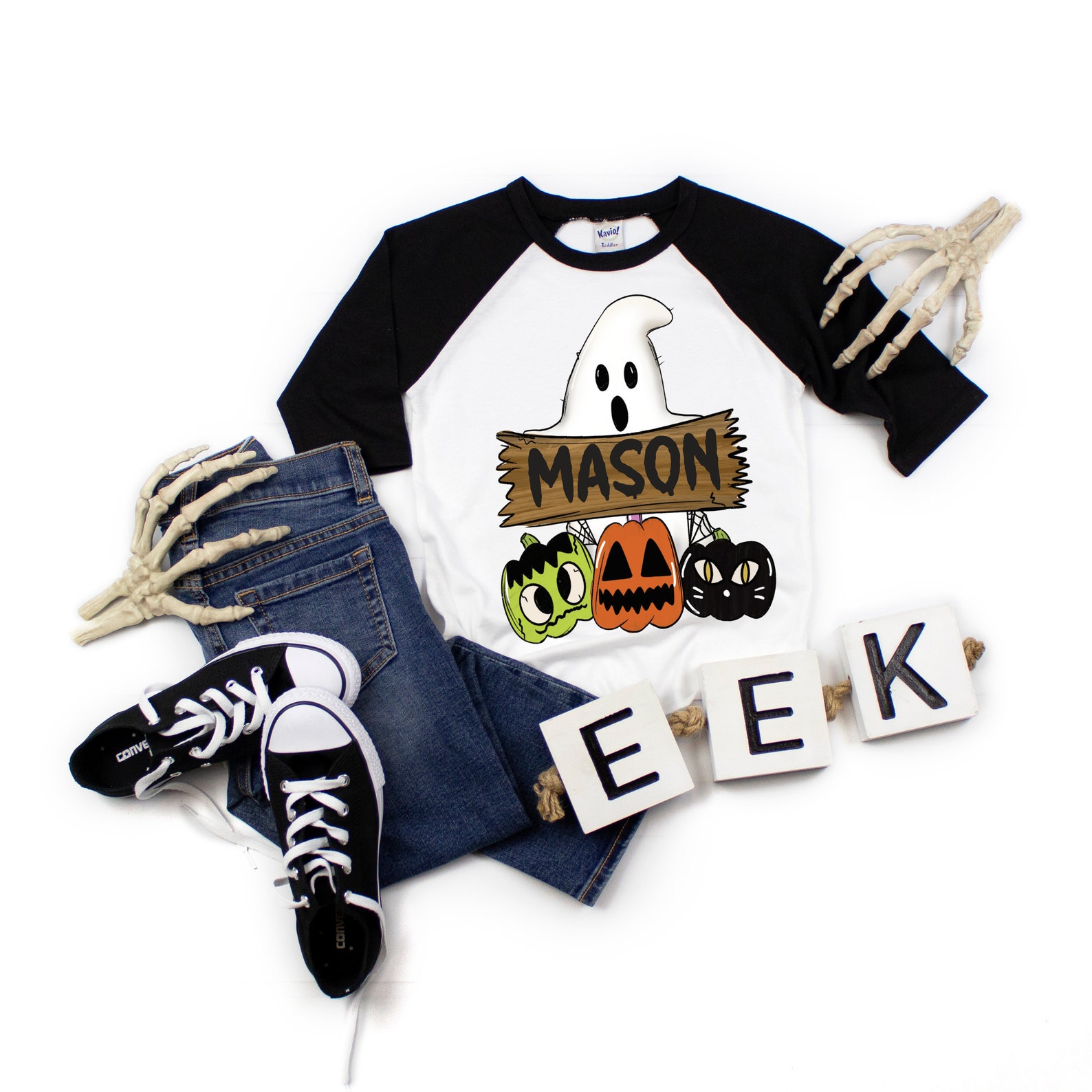 Kids personalized custom Shirt
What's a mom to do?
Here's what I've learned over the years about putting together Halloween Costumes for our Sensory Challenged kiddos.
Just Say No to Masks
Don't even bother with the masks.
You may convince your kiddo to put on a mask for a couple of pictures before the tears, but don't push it.
Your child doesn't need a mask to complete the outfit (even if it did come with the outfit).
Forget the Pull-On Costumes
Every year Vman would insist on getting a pull-on costume, but what a nightmare it was for him.
No matter how excited he was for the costume and dressing up, he just couldn't handle it.
One year Vman did shock us.
He asked for a Bumblebee costume.
And I happily bought it for him (knowing full well he probably wouldn't wear it but that my second son would be happy to wear it throughout the year).
And then the craziest thing happened.
The child actually wore the costume!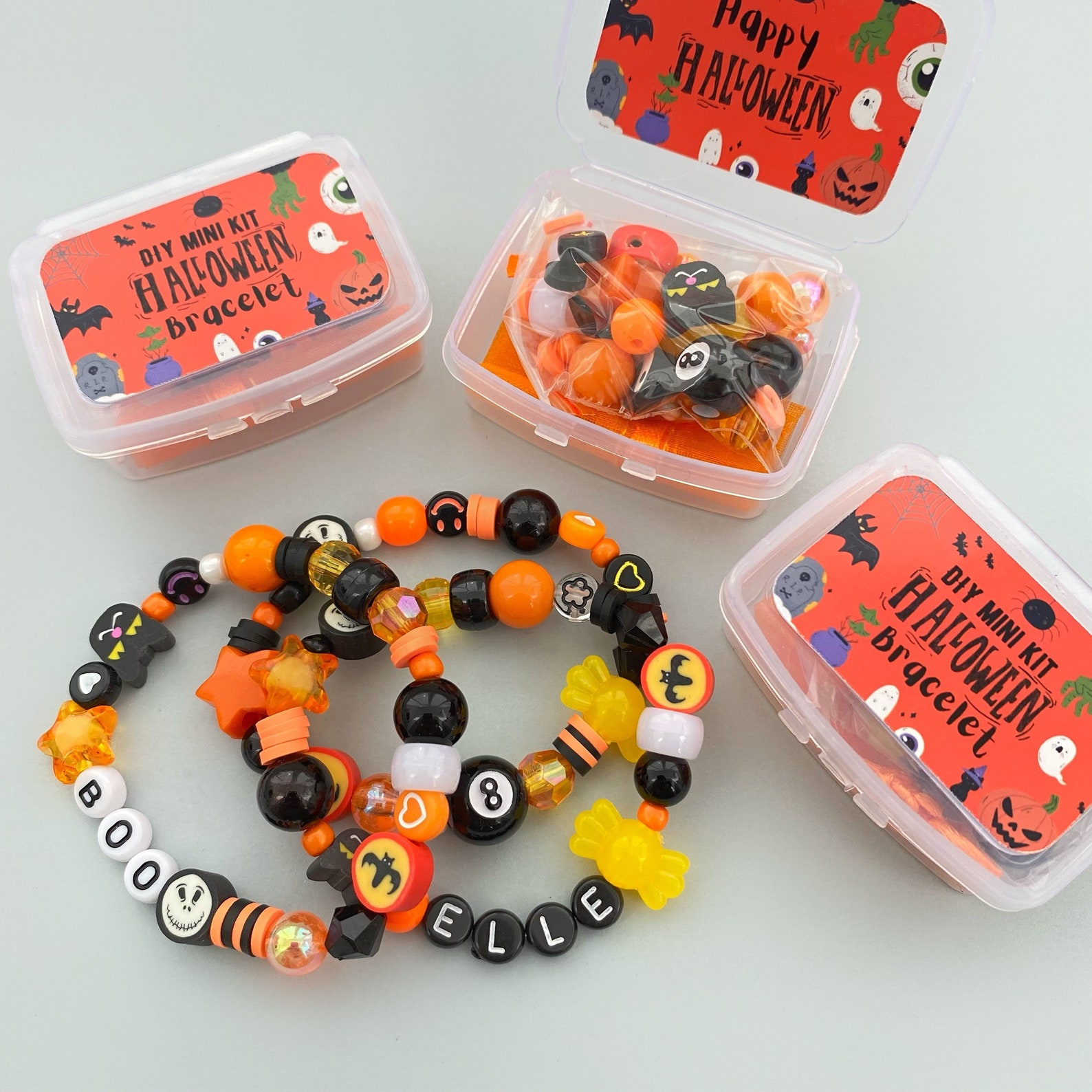 DIY Halloween name bracelet Halloween gift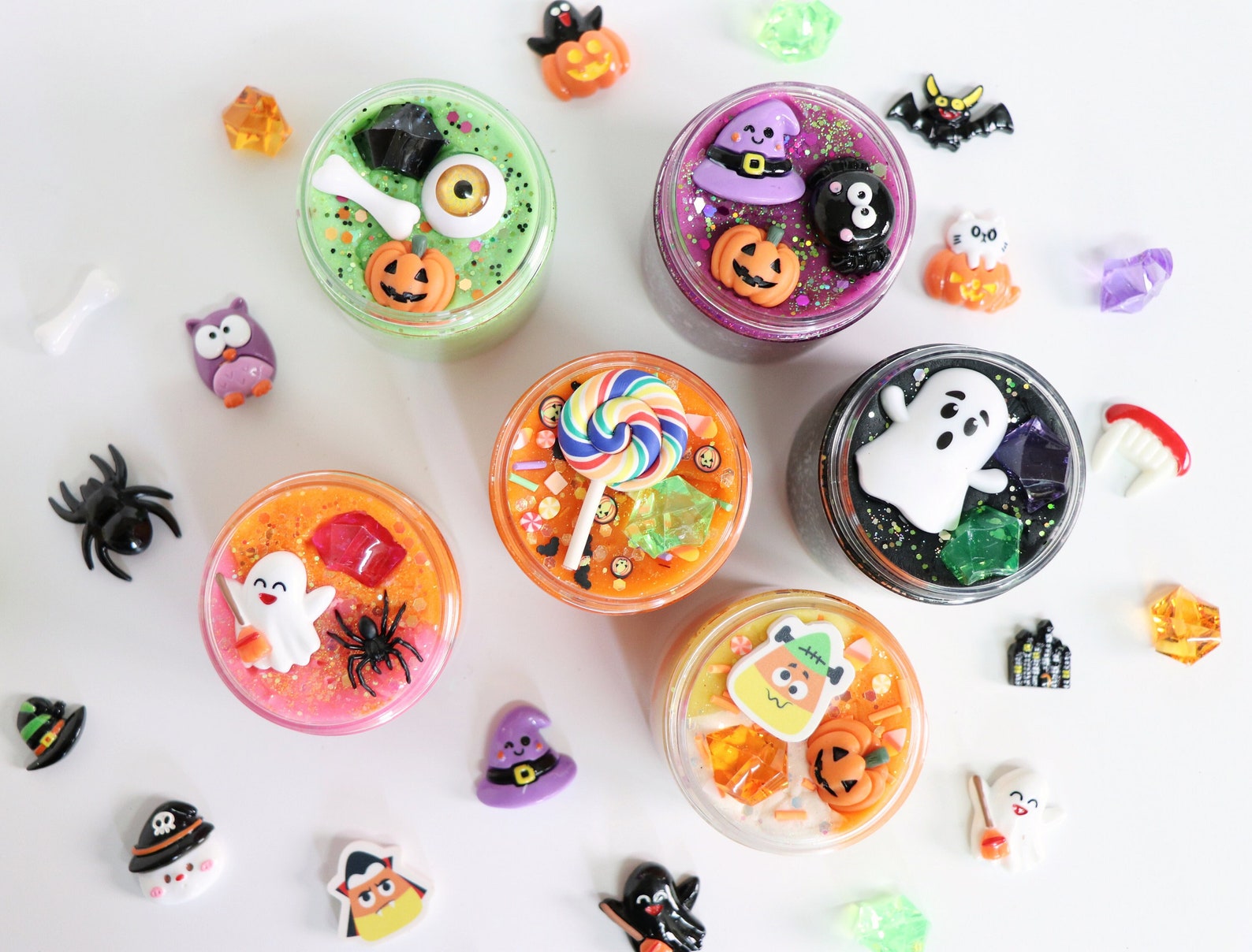 Halloween Play dough kit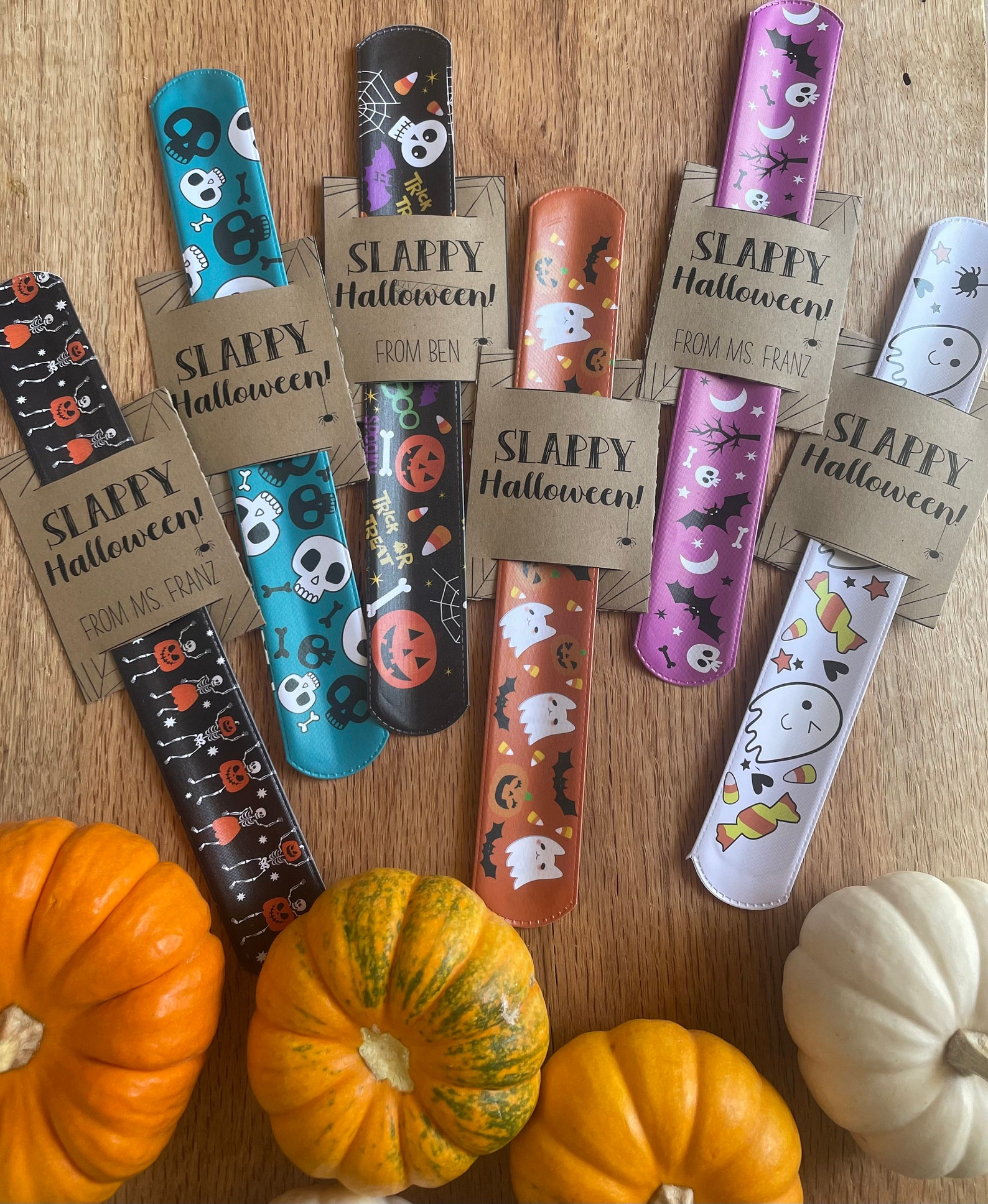 Slappy Halloween Tags with Slap Bracelets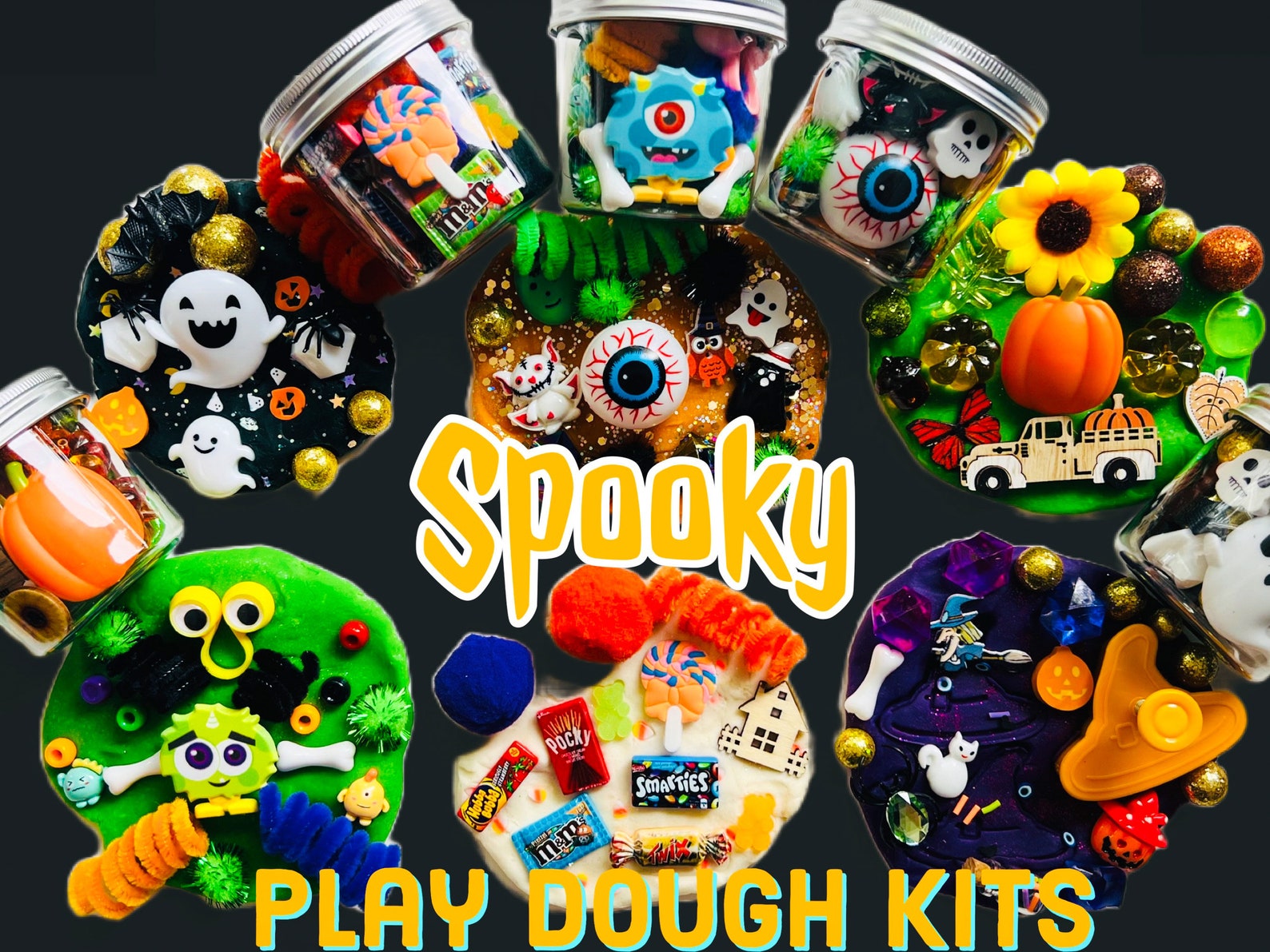 Halloween Play dough Jars
It helped that the costume felt very silky.
And he wore the mask (but only for a couple of quick photos).
At the end of the day, he was happy to put it on for 30 minutes of trick or treating and then never touch it again.
Plan a Back-Up Costume
I learned early on to always always always have a back up.
Did I mention ALWAYS?
As the daughter of a Texan who grew up in Calgary, our house is full of cowboy paraphernalia.
I knew that Vman could wear his regular clothes and tolerate putting on some kid chaps over his pants and a vest over his fleece to go trick or treating.
It's been such a successful costume, we've done this for several years now.
Of course, we have the serious stuff in our house.
But there are some great [easyazon_link identifier="B007EA4C7Q" locale="US" tag="jennyevolution-20″]cowboy dress up outfits[/easyazon_link] that are more price friendly.
And last year, we did a variation where he put on his explorer vest (are you seeing a trend here) and his cowboy hat.
It didn't really matter that he didn't have the perfect costume.
He went as an explorer cowboy and had fun trick or treating. Problem solved!
Create Sensory Friendly Halloween Costumes From Scratch Using His Own Clothes
There are lots of ideas for making your own Halloween costumes that you can make sensory-friendly.
For me, I just didn't have the time to pull one together. But we made what we did have work.
When All Else Fails, Wear Pajamas
Oh, you may think I'm kidding. But I'm really not.
Last year I finally said to Vman that we had to find a costume that would work for him… without tears, without struggles, without terror.
He retorted, "Why can't I just wear my pajamas."
Oh, he's so brilliant!
I went online and found skeleton pajamas.
Halloween Bats Wall Décor
Black Lace Spiderweb Fireplace Mantle Scarf Cover
Halloween Home Decor Throw Pillows
Trick or Treat & It's October Witches Front Porch Banners
Oh yes! Last year was his most successful costume outing yet.
He was thrilled to be so comfortable and his friends thought his skeleton costume was awesome. A serious win-win!
Don't Be Afraid to Try
With all this said, I encourage you to keep on trying.
That doesn't mean putting your Halloween expectations on your child.
But if your child says they really want to try to wear the costume, then let them.
Just don't get upset if they can't follow through.
Part of having a sensory child is encouraging our kids to figure out where their own comfort boundaries are.
And they will never figure that out, or be willing to step just a little bit out of their comfort zones, if you don't let them without throwing additional consequences onto the fire.
Halloween Spider Web
900 sqft Spider Webs
Purple Flickering Flame Solar Torch Lights for Outside Halloween Decorations
5 Ft. Halloween Outdoor Decorations Hairy Spider
This year, Vman is enthralled with Harry Potter.
I jumped online and found an amazing Harry Potter Quidditch robe he can wear.
It's crushed velvet so it's super soft.
It flows and isn't restricting (because it's a robe, folks) and requires no additional accessories.
If he decides he wants to wear the Harry Potter glasses, so be it. But his costume will still rock without them.
And guess who's wearing skeleton pajamas this year, my other sensory kid 😀
Oh. And if you have a child who may be able to handle some of the mass-produced costumes, I have loads of ideas for you.
From the top costumes themes of the year, to 20 Disney costumes all under $30 for both boys and girls!