Chocolate Toffee Almond Popcorn
Indulge in the delightful world of sweet and crunchy goodness with Chocolate Almond Toffee Popcorn.
This exquisite confection brings together the buttery richness of toffee, the nutty crunch of almonds and the velvety smoothness of chocolate for an indulgent experience like no other.
With its perfect blend of flavors and textures, chocolate almond toffee popcorn is the ultimate snack that will leave your taste buds dancing with delight.
Be sure to check out our other popcorn recipes, too!
Each fluffy popcorn kernel is coated in a rich chocolate and buttery toffee, creating a delectable sweetness that is perfectly balanced by the nutty crunch of almonds.
Where Did Popcorn Originate?
Popcorn is believed to have originated in the Americas, specifically in Mexico, thousands of years ago.
Ancient Mexican civilizations, including the Aztecs and the Mayans, were among the first to cultivate and consume popcorn.
Archaeological evidence, such as pottery remains, indicates that popcorn was a popular snack among these cultures as early as 3600 BC. How cool is that?
Personally, I like to include an amazon widget here, but if you prefer EPD or text links, this is a great place for affiliates: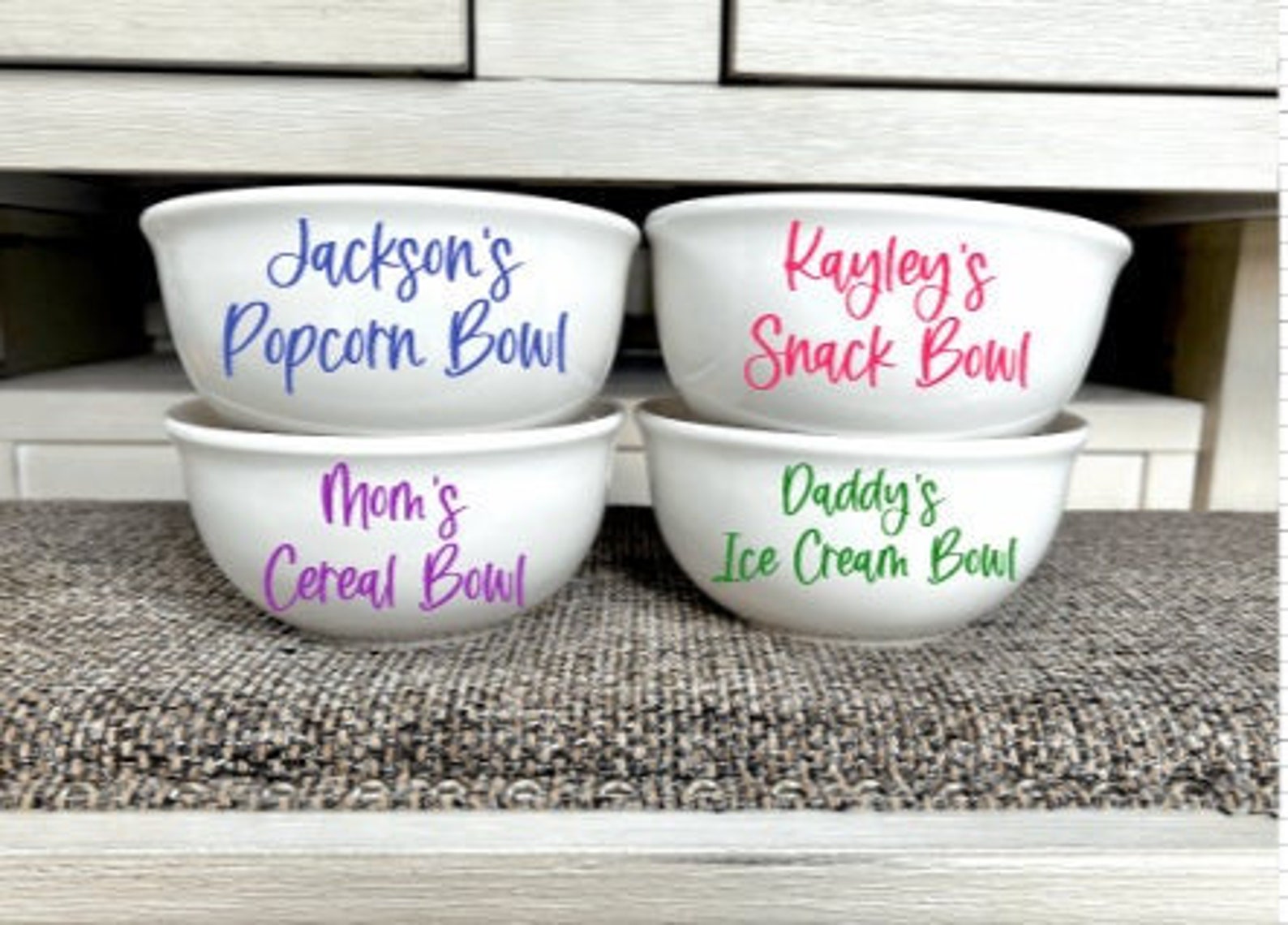 Personalized Popcorn Bowl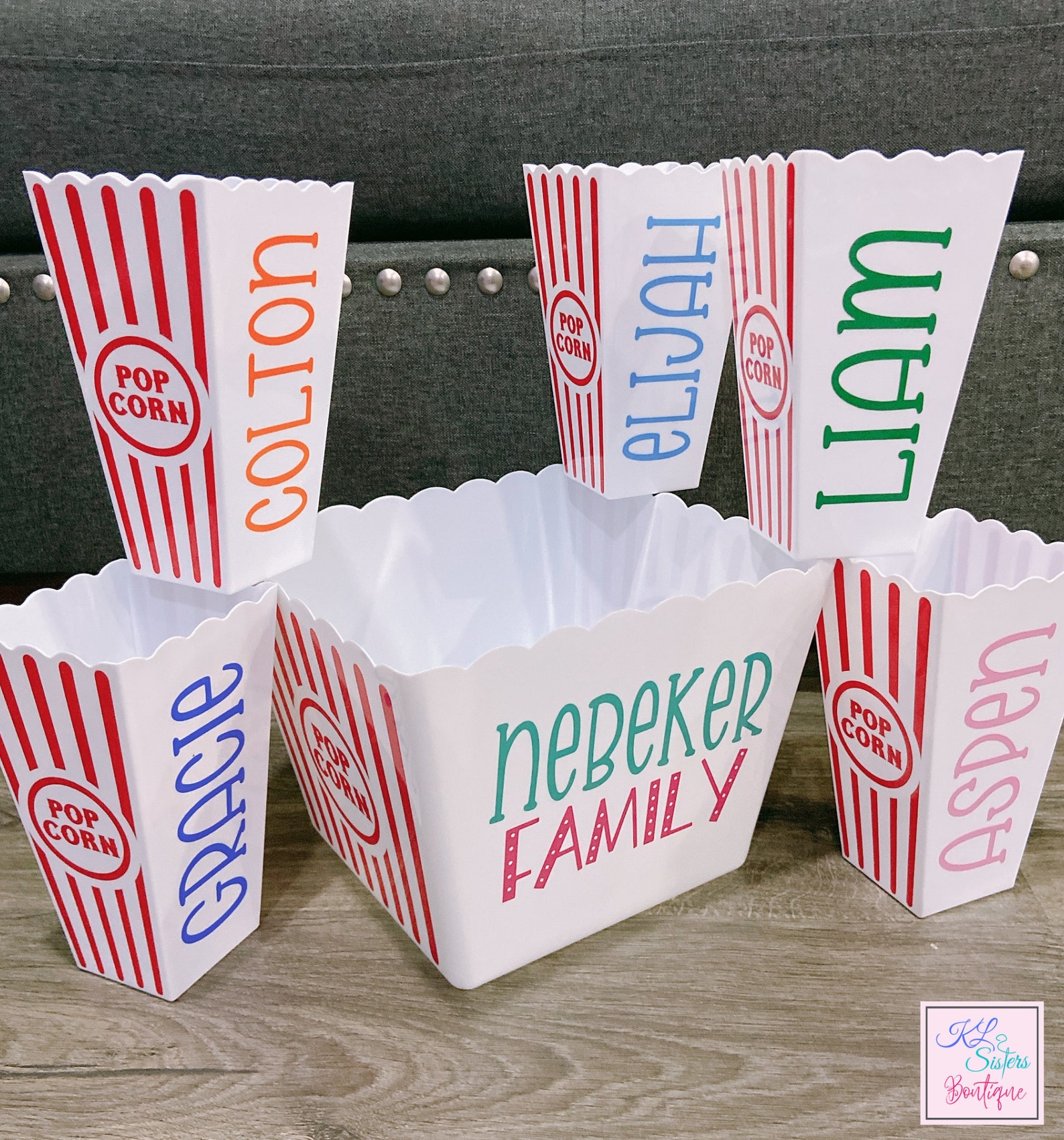 Personalized Family Movie Night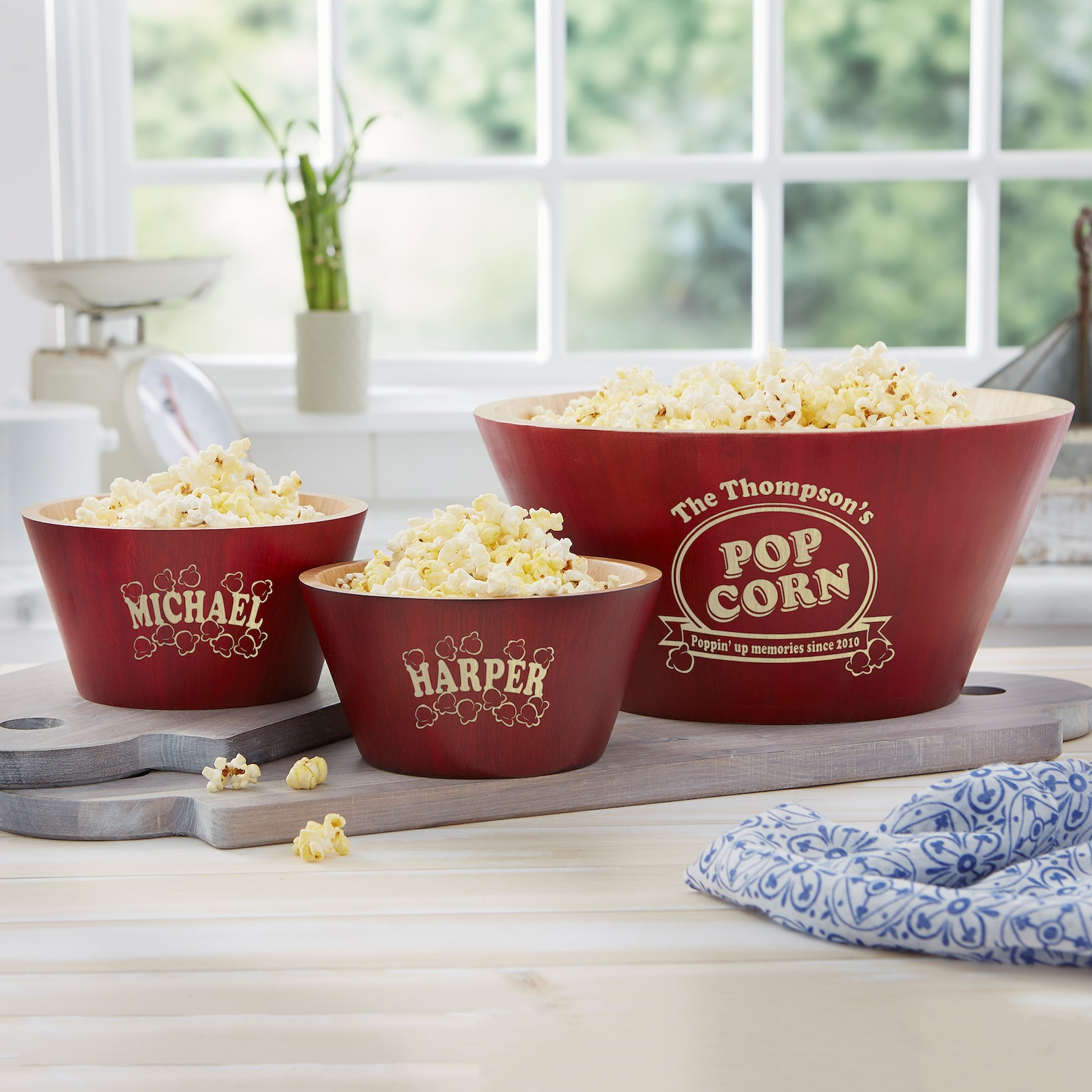 Popcorn Night Bamboo Personalized Serving Bowl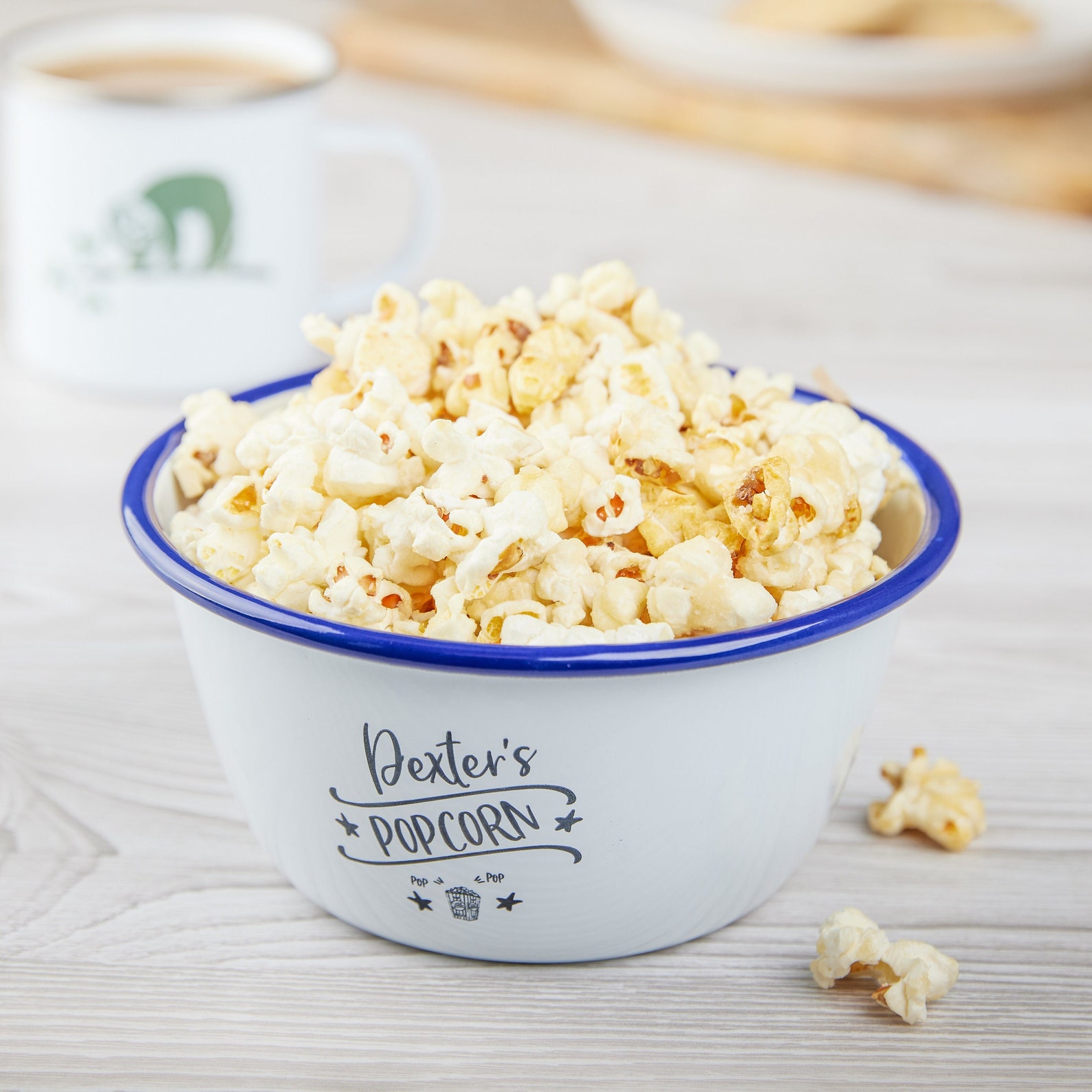 Personalised Enamel Popcorn Bowl

Native Americans also played a significant role in the history of popcorn. They cultivated different varieties of corn, including the small, hard kernels that pop when heated.
Popcorn was not only used as a food source but also held cultural and ceremonial significance in various tribes.
With the expansion of trade and exploration, popcorn's popularity spread throughout North and South America and eventually reached other parts of the world.
Today, popcorn remains a beloved snack enjoyed by people of all ages across the globe.
Can Popcorn Expire?
Yes, popcorn can expire, but the shelf life of popcorn largely depends on its storage conditions and the type of popcorn.
Unpopped popcorn kernels have a longer shelf life compared to pre-popped popcorn products.
If stored in a cool, dry and airtight container, unpopped popcorn kernels can stay fresh for up to two years or even longer.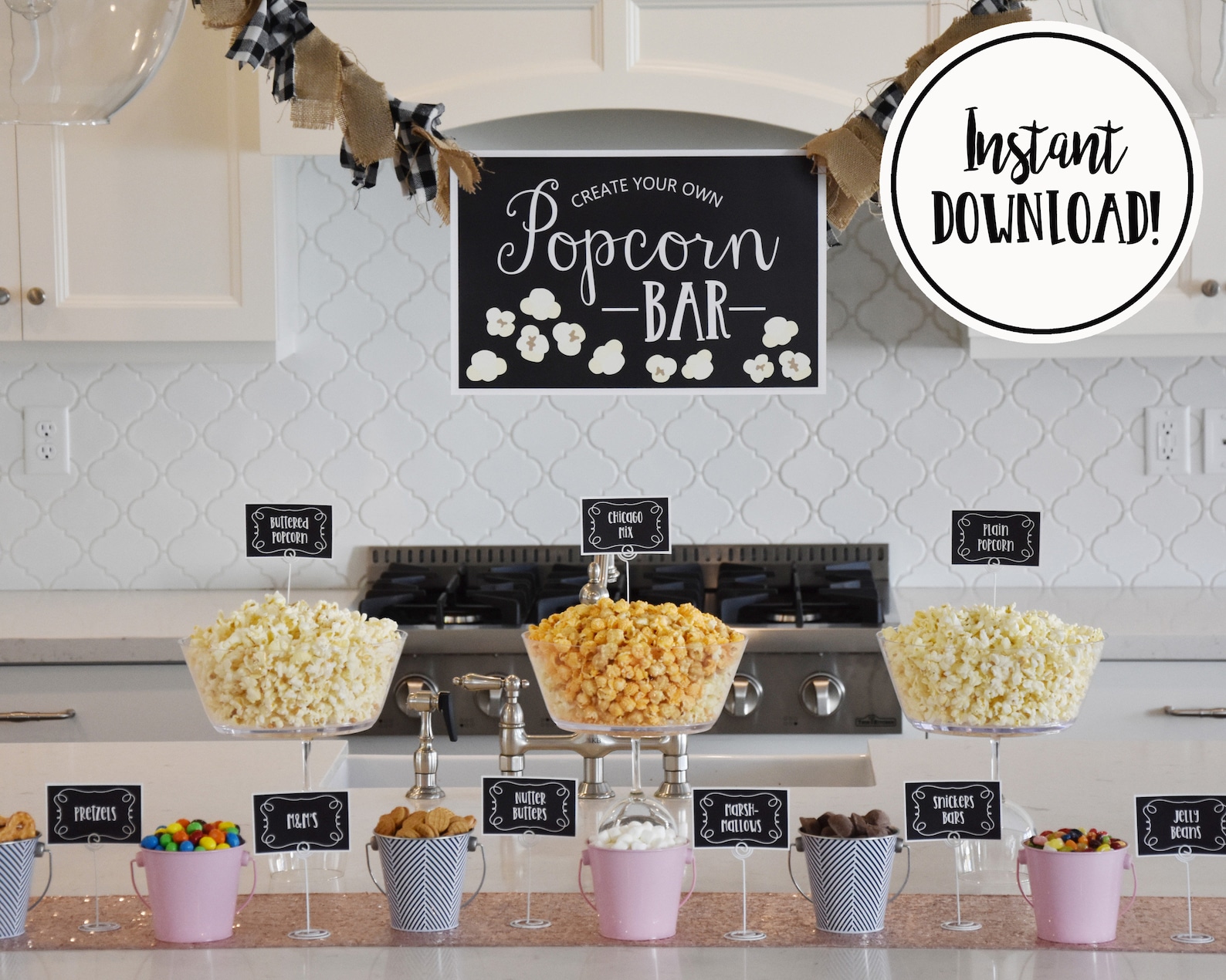 Create Your Own Popcorn Bar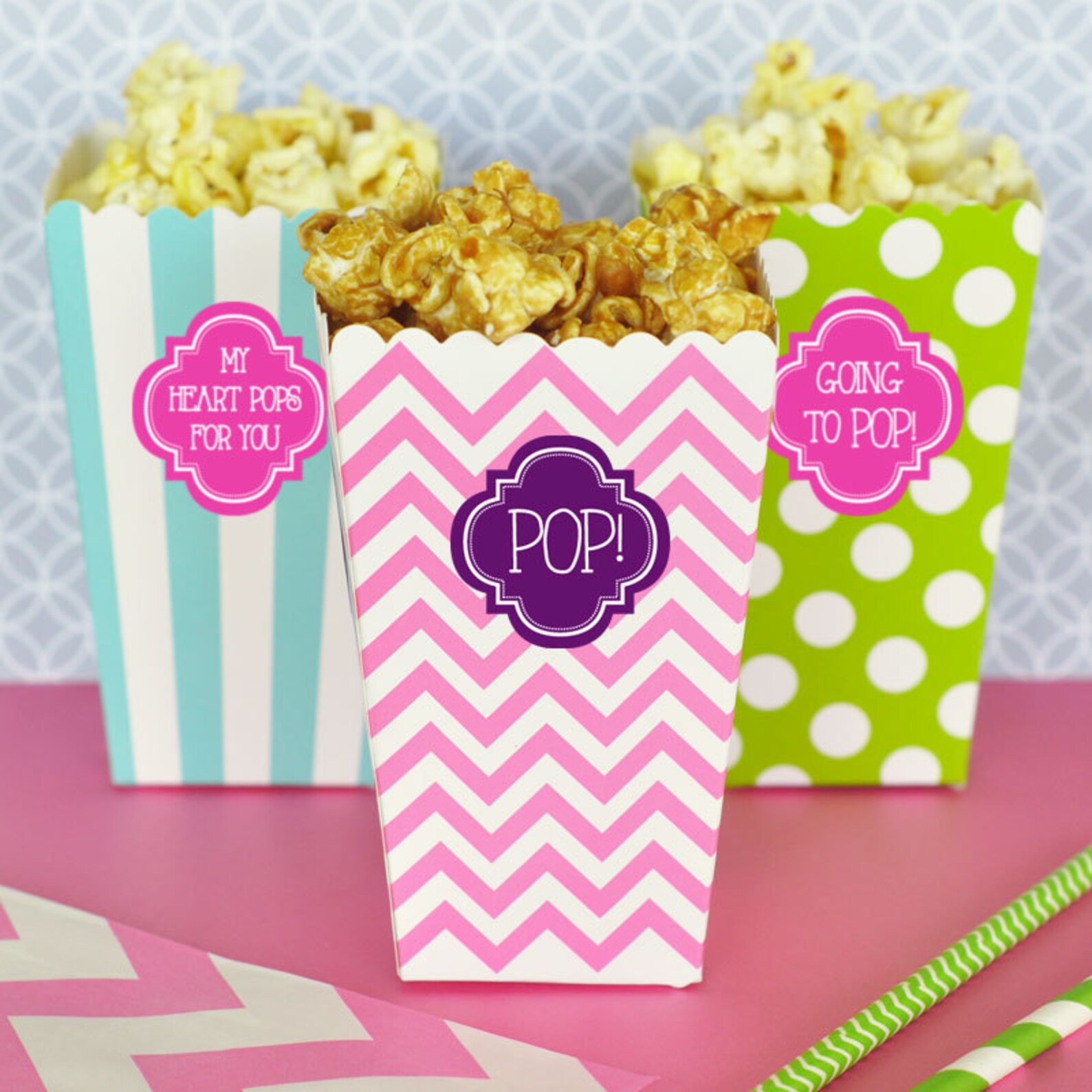 Colorful Popcorn Boxes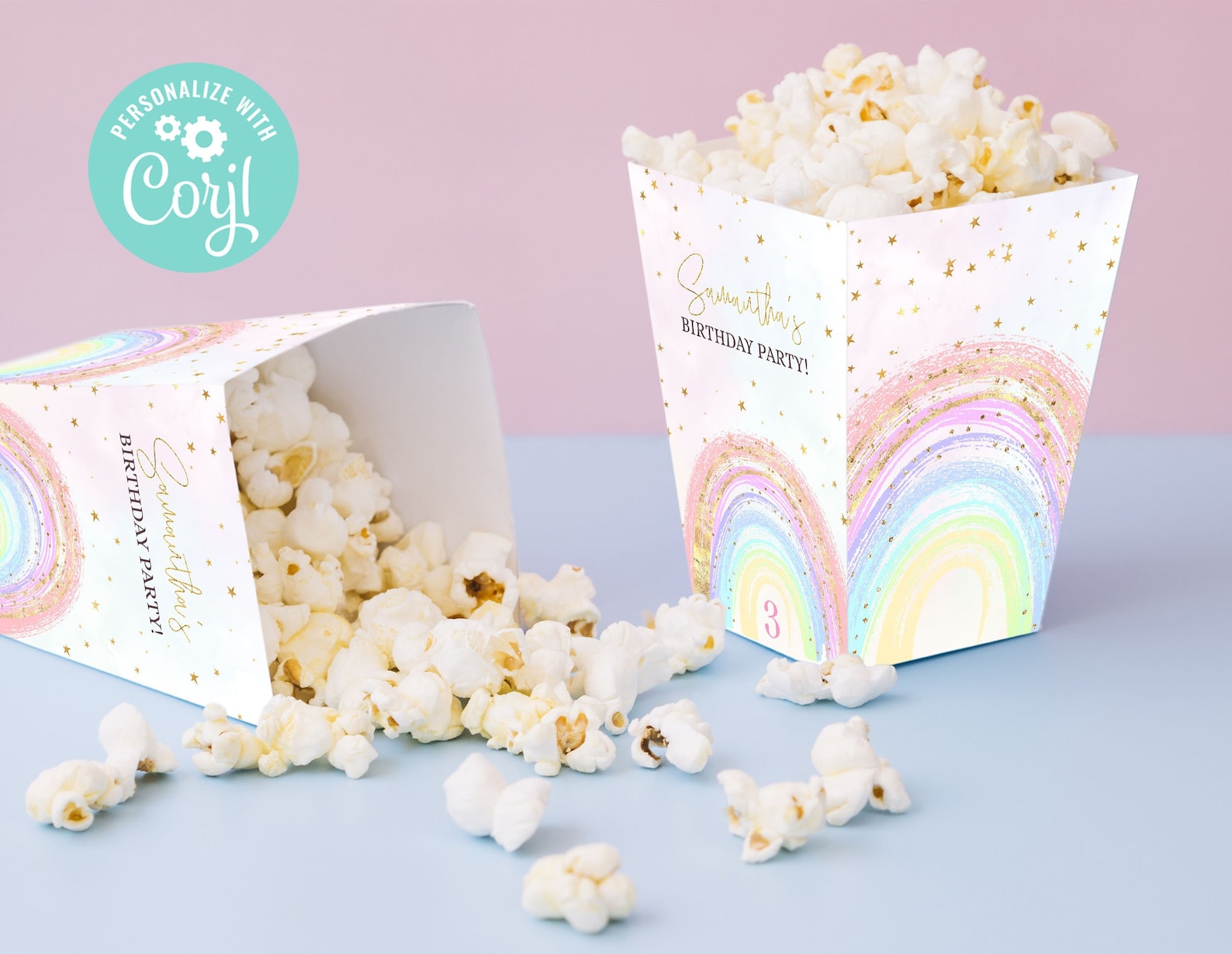 Rainbow Popcorn Box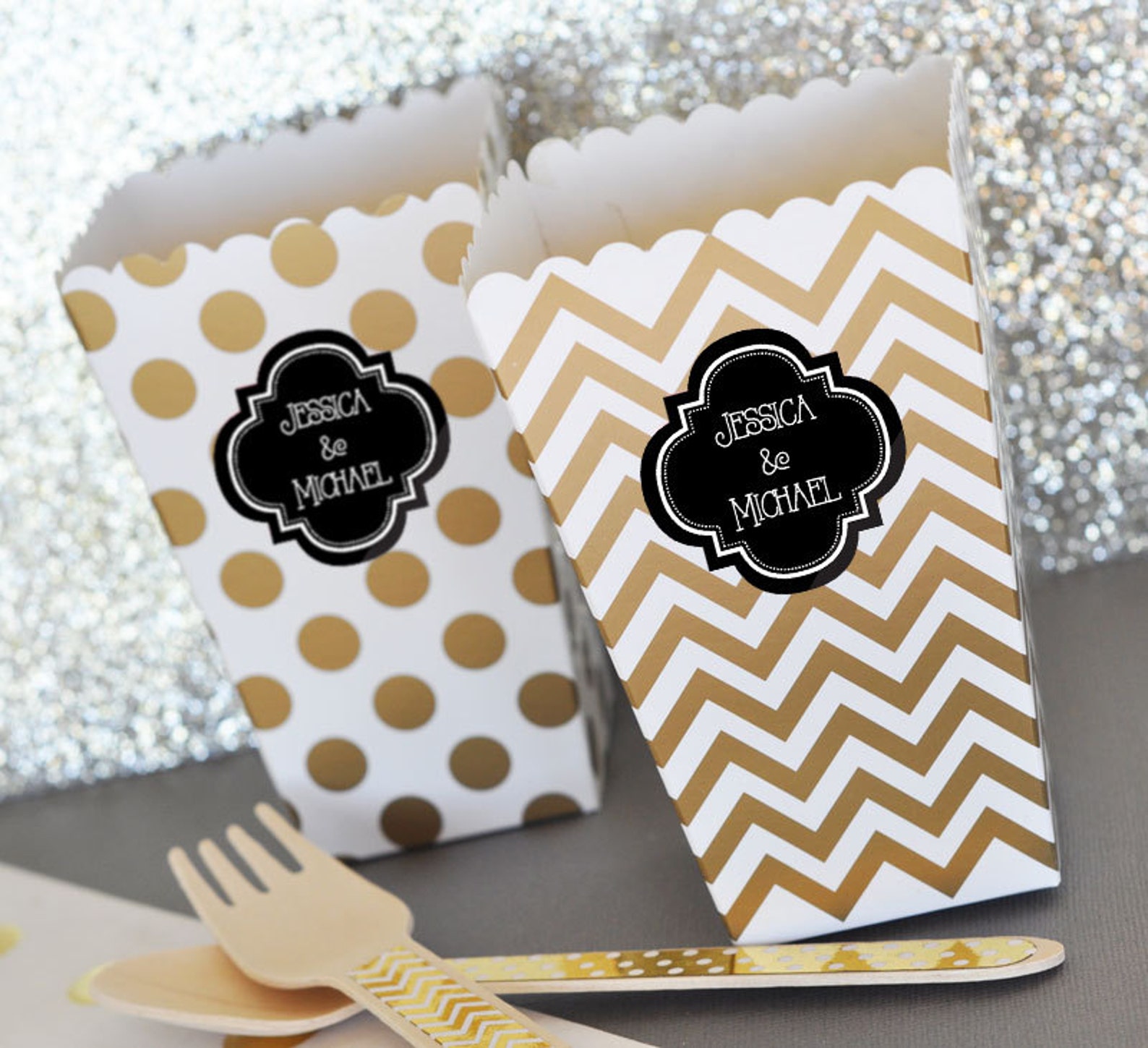 Black and Gold Popcorn Boxes

On the other hand, pre-popped popcorn, such as ready-to-eat popcorn, typically comes with an expiration date printed on the packaging.
For this recipe, I highly recommend you freshly pop your own popcorn rather than using already popped popcorn.
More Popcorn Recipes
White Chocolate Peppermint Popcorn celebrates the perfect flavor combo – the classic flavors of creamy white chocolate and refreshing peppermint with the satisfying crunch of popcorn.
Take the scrumptious flavor of churros, which taste like cinnamon donuts, and turn it into a healthier treat with this Sweet Churro Popcorn.
Bring your movie nights to a whole new level with this perfectly balance combo of sweet and salty Popcorn Snack Mix.
Whether you're gifting a loved one or treating yourself to a moment of indulgence, Toffee Almond Chocolate is a decadent delight that promises to elevate any occasion.
Prepare to be captivated by the gourmet allure of this confection, which effortlessly combines three irresistible elements into a symphony of taste that is sure to leave you craving for more.
Whether you're hosting a movie night, celebrating a special occasion or simply craving a decadent treat, almond toffee popcorn is the ultimate go-to snack that will keep you coming back for more.
A special thanks to The Popcorn Board for this delicious recipe.
Toffee Almond Popcorn
Additional Time:
30 minutes
Indulge in the delightful world of sweet and crunchy goodness with Chocolate Almond Toffee Popcorn.
Ingredients
4 cups popped popcorn
3/4 cup chopped toasted almonds, divided
6 tablespoons toffee bits, divided
6 ounces milk chocolate, melted
1 ounce dark chocolate, melted
Instructions
In large bowl, toss popcorn, 1/2 cup almonds and 4 tablespoons toffee bits. Drizzle with melted milk chocolate; toss until well coated.
Transfer to parchment paper-lined baking sheet. Drizzle with dark chocolate; sprinkle with remaining almonds and toffee bits.
Refrigerate about 30 minutes, or until set; break into clusters.
Notes
Use dark chocolate for milk chocolate, if preferred.
Recommended Products
As an Amazon Associate and member of other affiliate programs, I earn from qualifying purchases.
Nutrition Information:
Yield:

4
Serving Size:

1
Amount Per Serving:
Calories:

591
Total Fat:

38g
Saturated Fat:

15g
Trans Fat:

1g
Unsaturated Fat:

20g
Cholesterol:

34mg
Sodium:

255mg
Carbohydrates:

54g
Fiber:

6g
Sugar:

41g
Protein:

10g
Nutrient values are only estimates provided by online calculators. Various factors can change the nutritional information in any given recipe.