Blackberry Peach Salad with Blackberry-Basil Vinaigrette
Experience the essence of summer with this exquisite Blackberry Peach Salad with a luscious Blackberry-Basil Vinaigrette. There's nothing like summer Salad Recipes, right?
This vibrant salad combines the juicy sweetness of ripe peaches with the tartness of succulent blackberries, creating a delightful balance of flavors.
Each bite is a burst of freshness and a medley of textures, as the softness of the peaches contrasts with the slightly crunchy blackberries.
The real star of the show, however, is the homemade Blackberry-Basil Vinaigrette.
This tangy and herbaceous dressing, made with fresh blackberries and fragrant basil, adds a delightful complexity to this blackberry peach salad, tying all the ingredients together in a harmonious symphony of taste.
How to Pick Fresh Peaches
When selecting fresh peaches at the grocery store, there are a few key factors to consider to ensure you choose ripe and flavorful fruit. Here's a guide on how to pick the best peaches:
Look for Color and Texture: A ripe peach should have vibrant, rich colors, varying from shades of yellow to deep orange. Avoid peaches that are green, as they are not yet ripe. The fruit should also feel slightly firm but give gently when pressed, indicating a juicy and ripe texture.
Assess Aroma: Take a whiff of the peach near the stem area. A ripe peach will have a sweet and fragrant aroma, indicating that it is ready to eat. If there is no scent or if it smells sour, the peach may not be fully ripe.
Check for Consistency: Give the peach a gentle squeeze to check for consistency. A good peach should have a slight "give" without being too soft or mushy. It should retain its shape and not have any obvious bruises or blemishes.
Consider the Background Color: The area around the stem, known as the background color, can provide additional clues about ripeness. Ideally, it should be a golden or creamy yellow color, indicating that the peach has had ample time to ripen on the tree.
Seasonal Timing: Peaches are best enjoyed during their peak season, which varies depending on your location. Check with local growers or the grocery store to find out when the freshest peaches are available in your area. Choosing peaches during their peak season will likely yield the most flavorful and juiciest fruit.
Remember, peaches continue to ripen after being picked, so if you find slightly underripe peaches, you can allow them to ripen further at home by placing them in a paper bag at room temperature for a couple of days.
Be mindful not to let your peaches become overripe, as they can quickly turn mushy.
How to Pick Fresh Blackberries
When it comes to selecting fresh blackberries at the grocery store, there are a few tips to help you choose the best ones.
Examine the Color: Look for blackberries that have a deep, rich color. They should be uniformly black and glossy, without any red or green areas, which can indicate that they are underripe or overripe.
Check for Plumpness: Gently press on the blackberries to assess their plumpness. Ripe blackberries should feel firm yet yielding, with a slight give when pressed. Avoid berries that are excessively soft or mushy, as this could indicate that they are past their prime.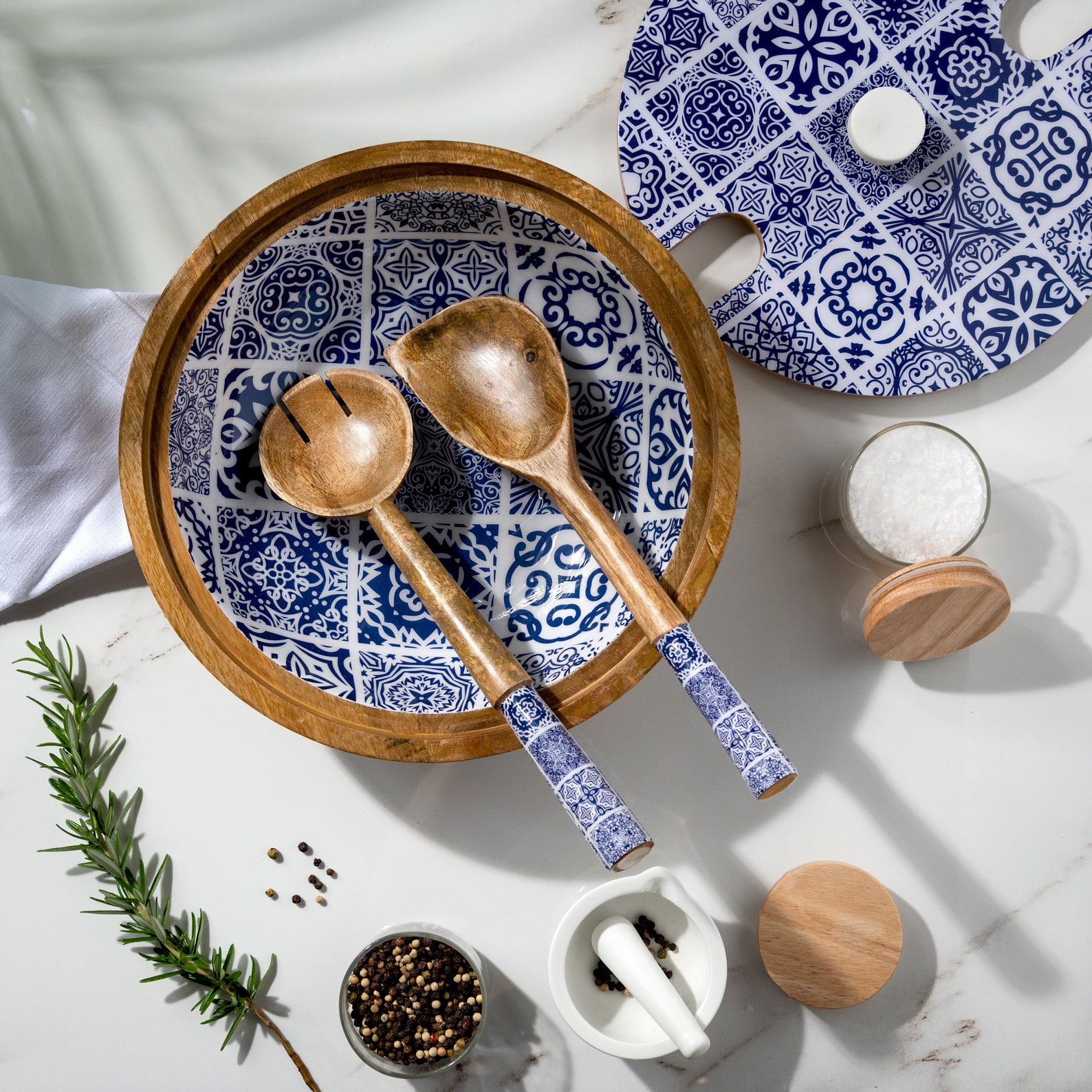 Handmade Mango wood Decorative Wooden Salad Bowl Se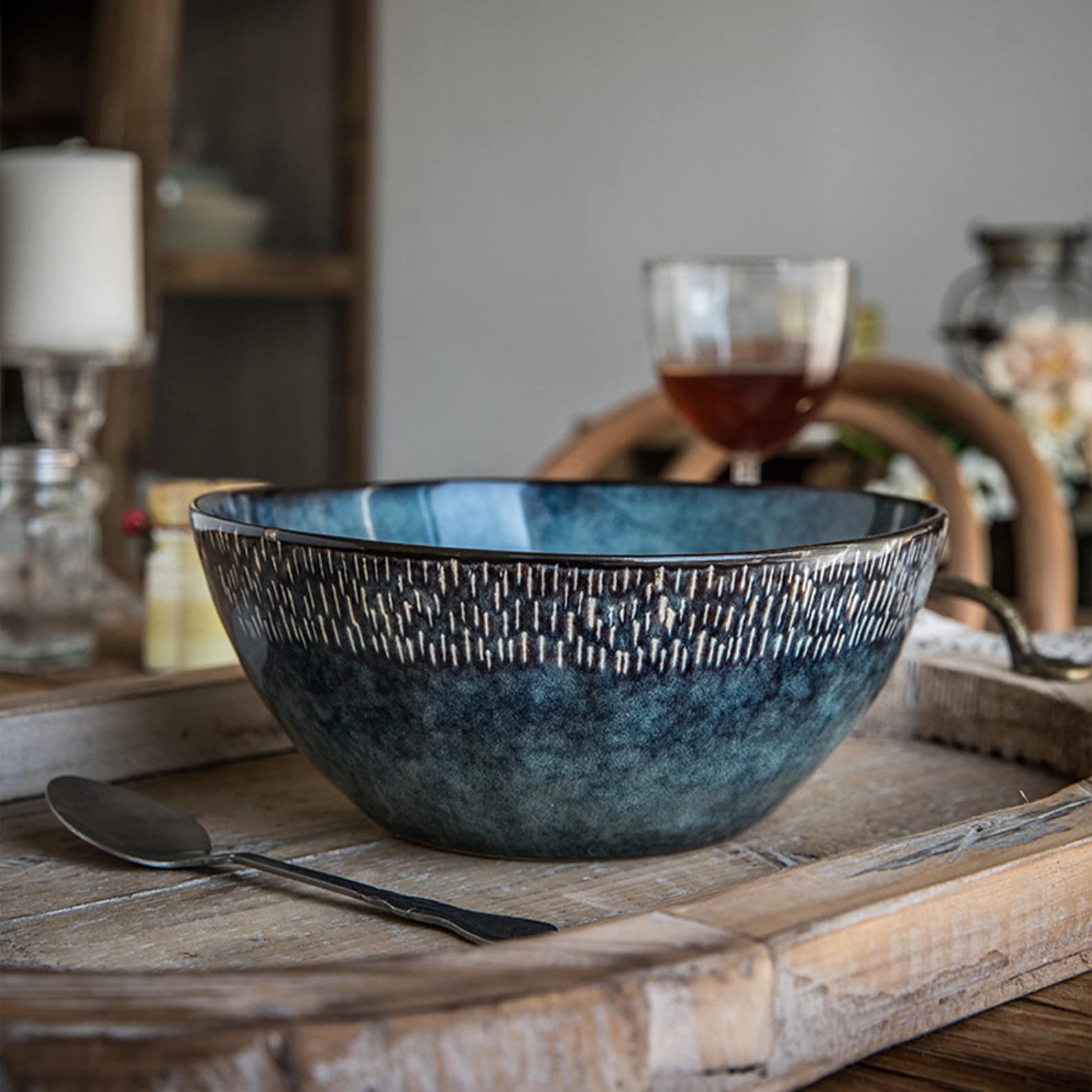 8″ blue bowl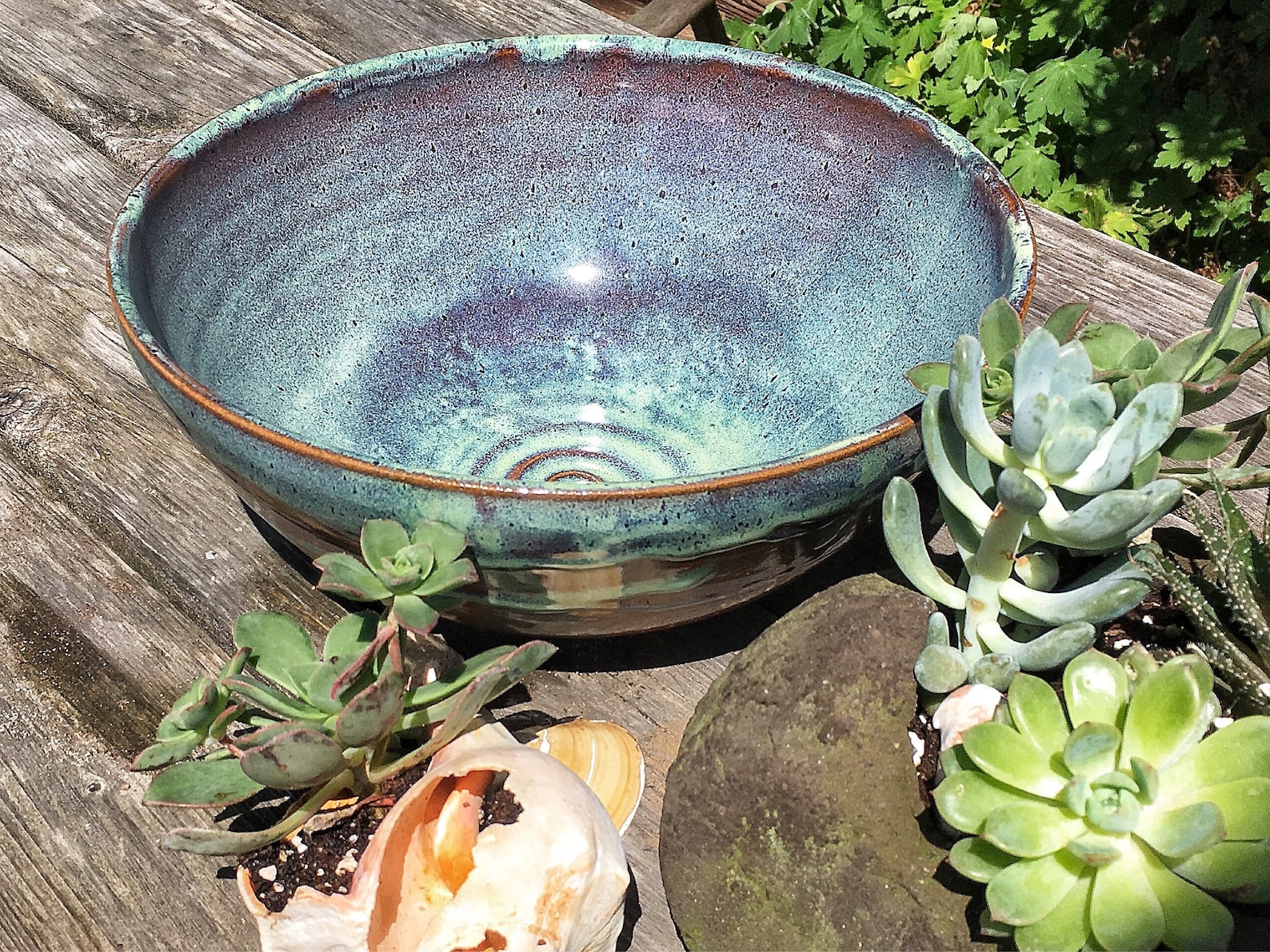 Turquoise Salad Bowl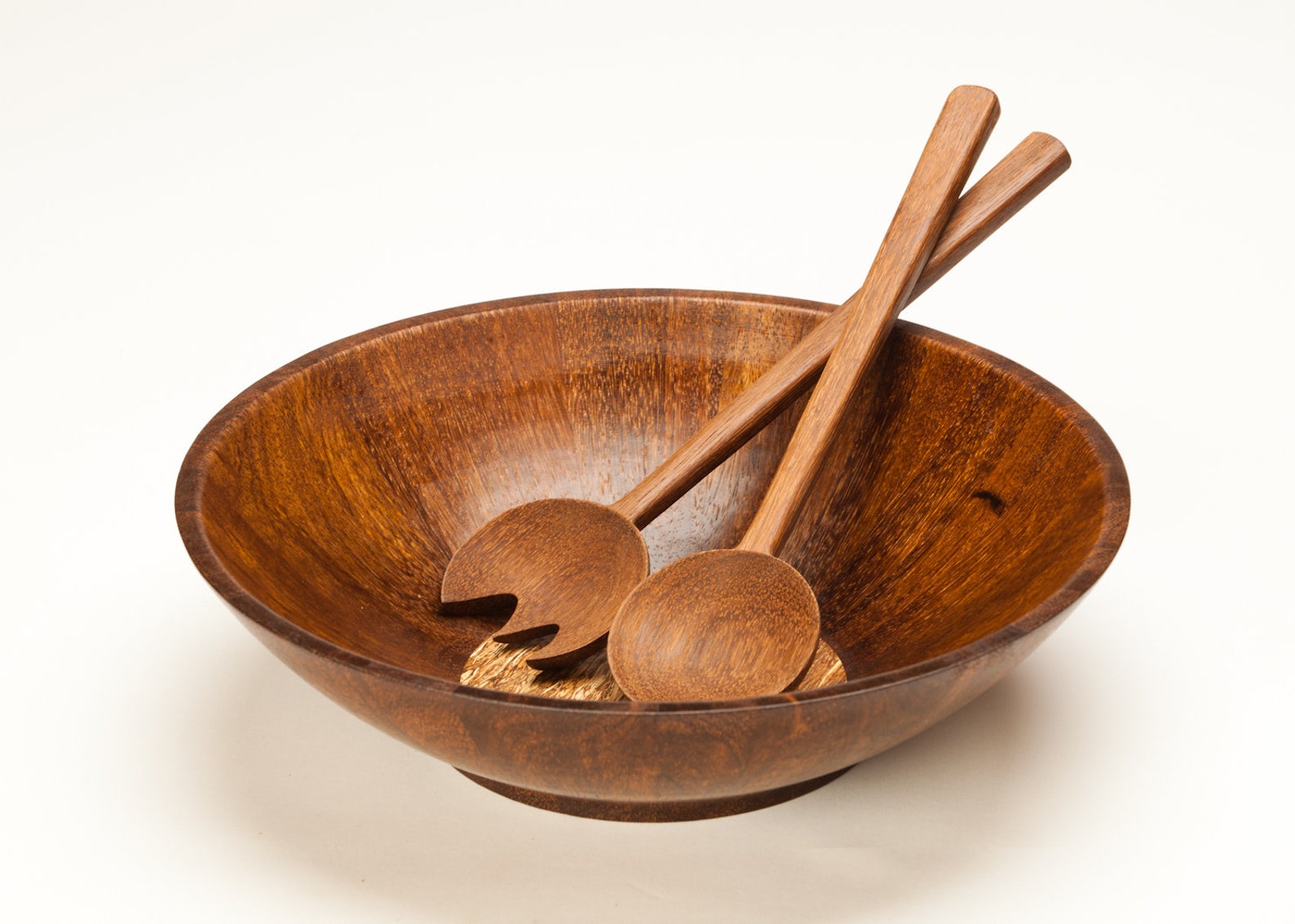 Wooden Serving Bowl
Assess the Texture: A good blackberry should have a smooth, shiny skin without any wrinkles, bruises, or signs of damage. The berries should be intact, with no leaking juice or excessive staining on the packaging.
Taste Test: If possible, sample a blackberry to evaluate its flavor. A ripe blackberry should be sweet, juicy, and have a well-balanced taste. It should not be overly tart or lacking in sweetness.
Consider the Container: If the blackberries are pre-packaged, check the container for any signs of mold, moisture, or crushed berries. Opt for containers that are clean, well-sealed, and free from any signs of spoilage.
Blackberries are typically in season during the summer months, starting from late spring to early fall, depending on your specific location and climate.
The peak season for blackberries can vary, but it generally occurs between June and August in many regions.
Remember to handle blackberries with care to avoid crushing or damaging the delicate fruit.
If you notice any unripe berries in the container, they can be ripened further at home by leaving them at room temperature for a day or two.
More Peach Recipes
Grilled Peach Salad with Champagne vinaigrette is a sensational dish that combines the natural sweetness of grilled peaches with the delicate tang of a Champagne-infused dressing.
Prosciutto Wrapped Peaches are a delicious appetizer that combines the salty flavor of prosciutto with the sweetness of juicy, ripe peaches.
With its vibrant colors and enticing flavors, this Blackberry Peach Salad with Blackberry-Basil Vinaigrette is not only a feast for the eyes but also a refreshing and nourishing addition to any summer meal.
Whether served as a light lunch, a side dish or a crowd-pleasing appetizer, this salad is sure to impress your taste buds and leave you longing for more.
Blackberry Peach Salad
This vibrant Blackberry Peach Salad combines the juicy sweetness of ripe peaches with the tartness of succulent blackberries, creating a delightful balance of flavors.
Ingredients
Vinaigrette Ingredients:
½ c. extra virgin olive oil
¼ c. champagne vinegar
1 t. Dijon mustard
3 T. honey, preferably local
4-5 large blackberries, rinsed
1 T. fresh basil, roughly chopped
Sea salt and black pepper, to taste
Ingredients:
2 c. baby spinach
2 c. baby arugula
2 large ripe peaches, sliced
1 c. blackberries, washed and patted dry
½ c. walnuts, roughly chopped
4 oz. goat cheese, crumbled
Fresh basil sprigs, for garnish
Instructions
Add the olive oil, vinegar, Dijon mustard, honey, blackberries, and basil to a food processor container. Season with salt and black pepper, to taste, and process on high until thoroughly emulsified. Taste and add additional honey, salt, and/or black pepper, if desired. Transfer to an airtight container and store in the refrigerator until ready to serve.
Add the spinach and arugula to a large bowl and toss to combine. Transfer to a serving platter and top with sliced peaches, fresh blackberries, walnuts and goat cheese.

Recommended Products
As an Amazon Associate and member of other affiliate programs, I earn from qualifying purchases.
Nutrition Information:
Yield:

4
Serving Size:

1
Amount Per Serving:
Calories:

510
Total Fat:

42g
Saturated Fat:

9g
Trans Fat:

0g
Unsaturated Fat:

32g
Cholesterol:

13mg
Sodium:

255mg
Carbohydrates:

28g
Fiber:

5g
Sugar:

23g
Protein:

9g
Nutrient values are only estimates provided by online calculators. Various factors can change the nutritional information in any given recipe.