10 Favorite Halloween Movies for the Family
Grab the popcorn, kids and DVD remote. It's time to snuggle up under the blankets and settle in for some fun family favorite Halloween movies that will makes your kids smile rather than shriek in horror.
Lately we've been on a Harry Potter kick, so we're introducing our 3rd grader to the first movie this season.
And I can't wait to see the kids faces when we watch Little Shop of Horrors together. Oh yes, they'll be singing "You'll be a Dentist" for weeks afterward 😀
Be sure to check out this spooky collection of Halloween ideas, activities and recipes for the entire family. 
You can find my top 10 favorite Halloween movies to watch with the family at your local library or purchase through the links provided for your convenience.
This post contains affiliate links.
Family-friendly Halloween movies have a unique magic of their own, capturing the enchantment of the season without the frights that might send little ones running for cover.
These beloved cinematic gems are a treat for all ages, offering a perfect blend of humor, heart, and just the right amount of spookiness to create unforgettable moments with loved ones.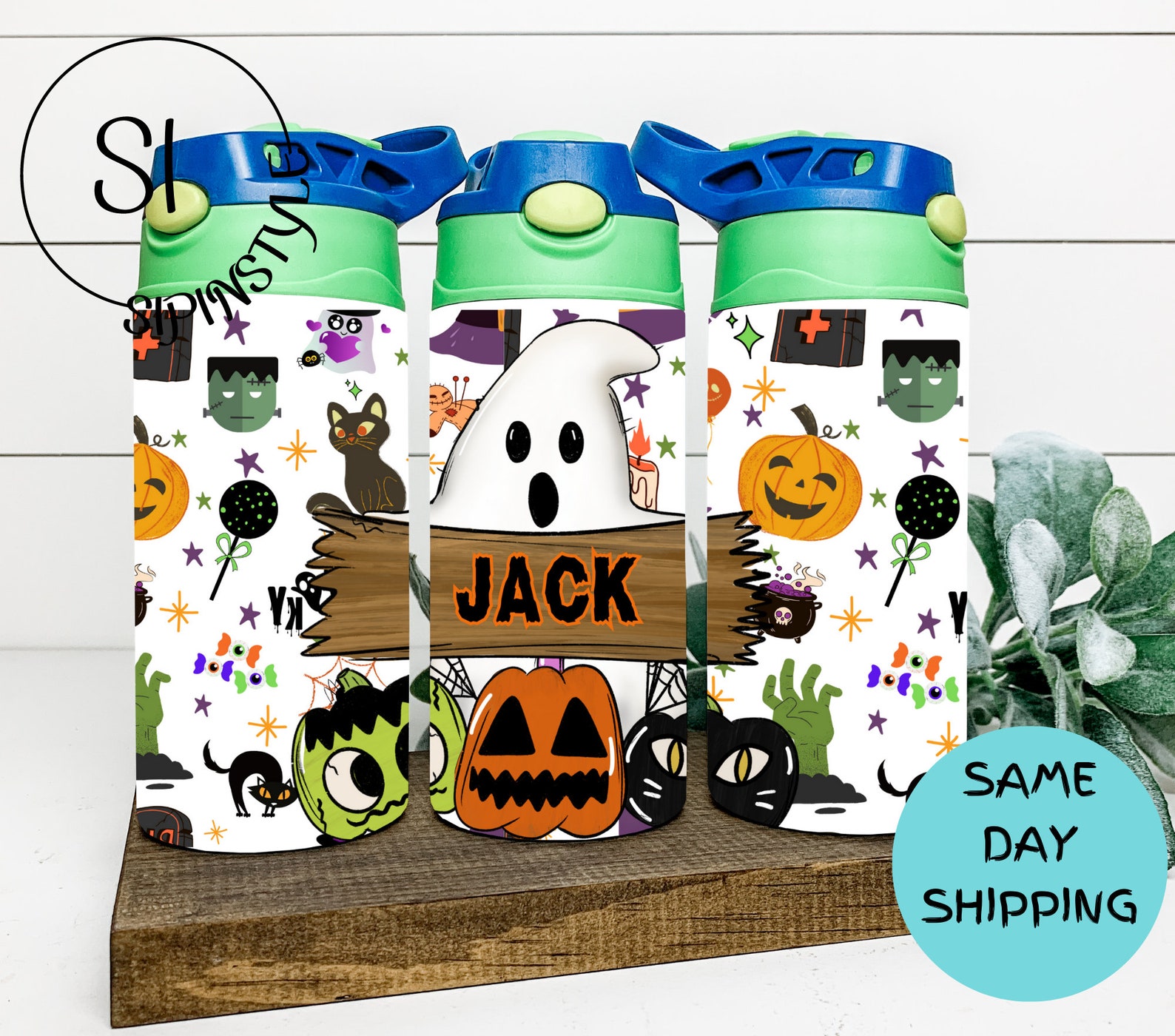 Halloween Kids Water Bottle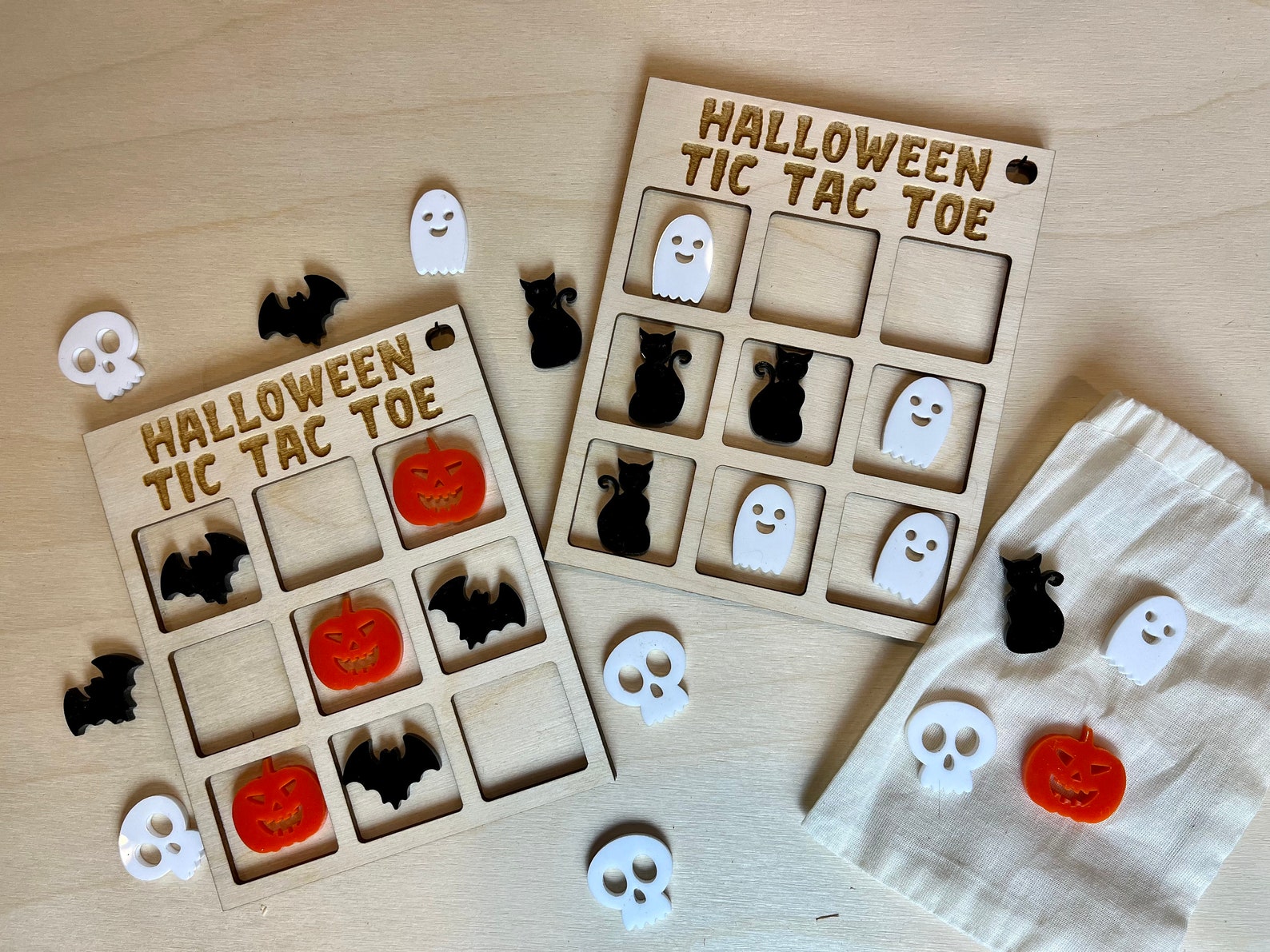 Wooden Halloween Tic Tac Toe Board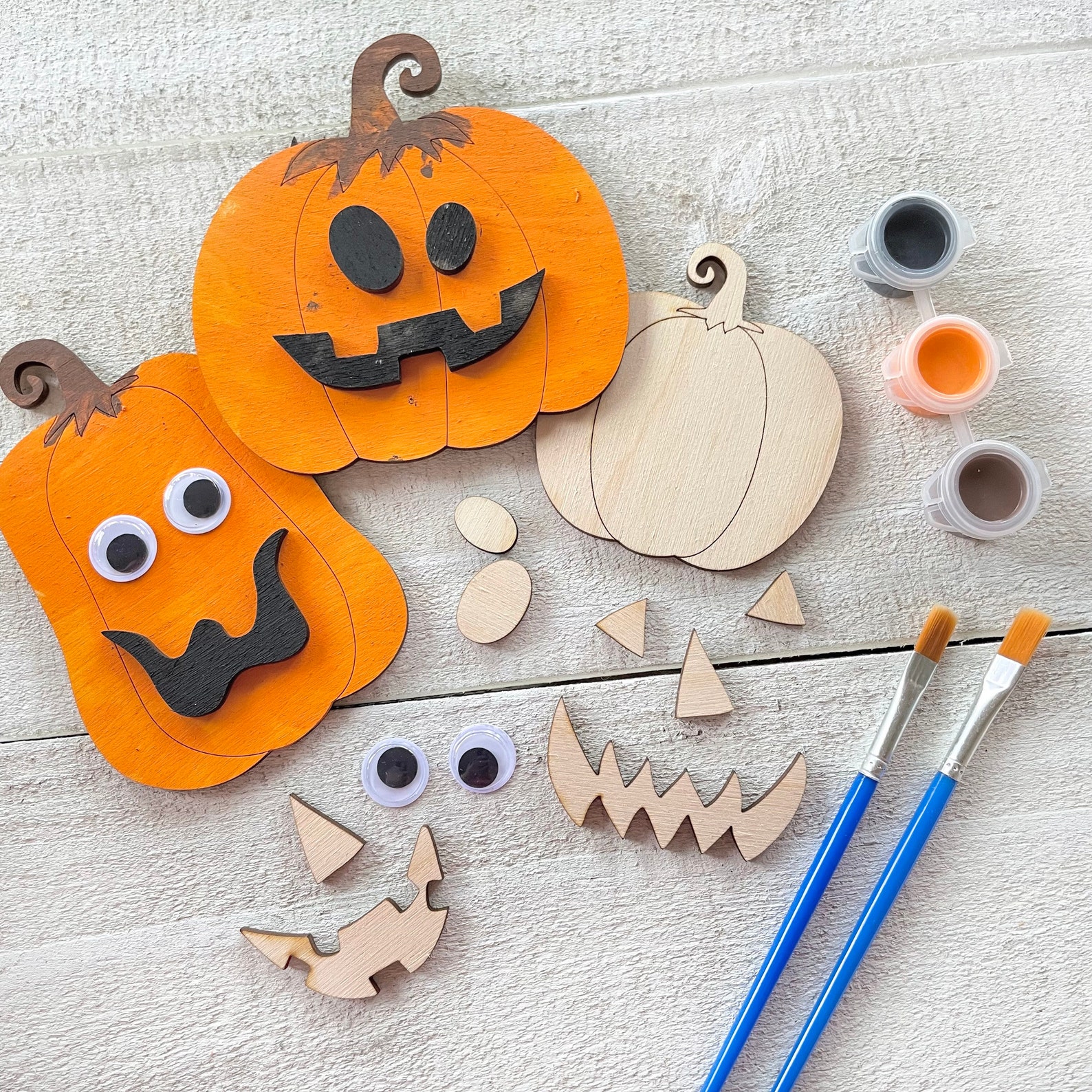 Halloween Pumpkin Decorating Craft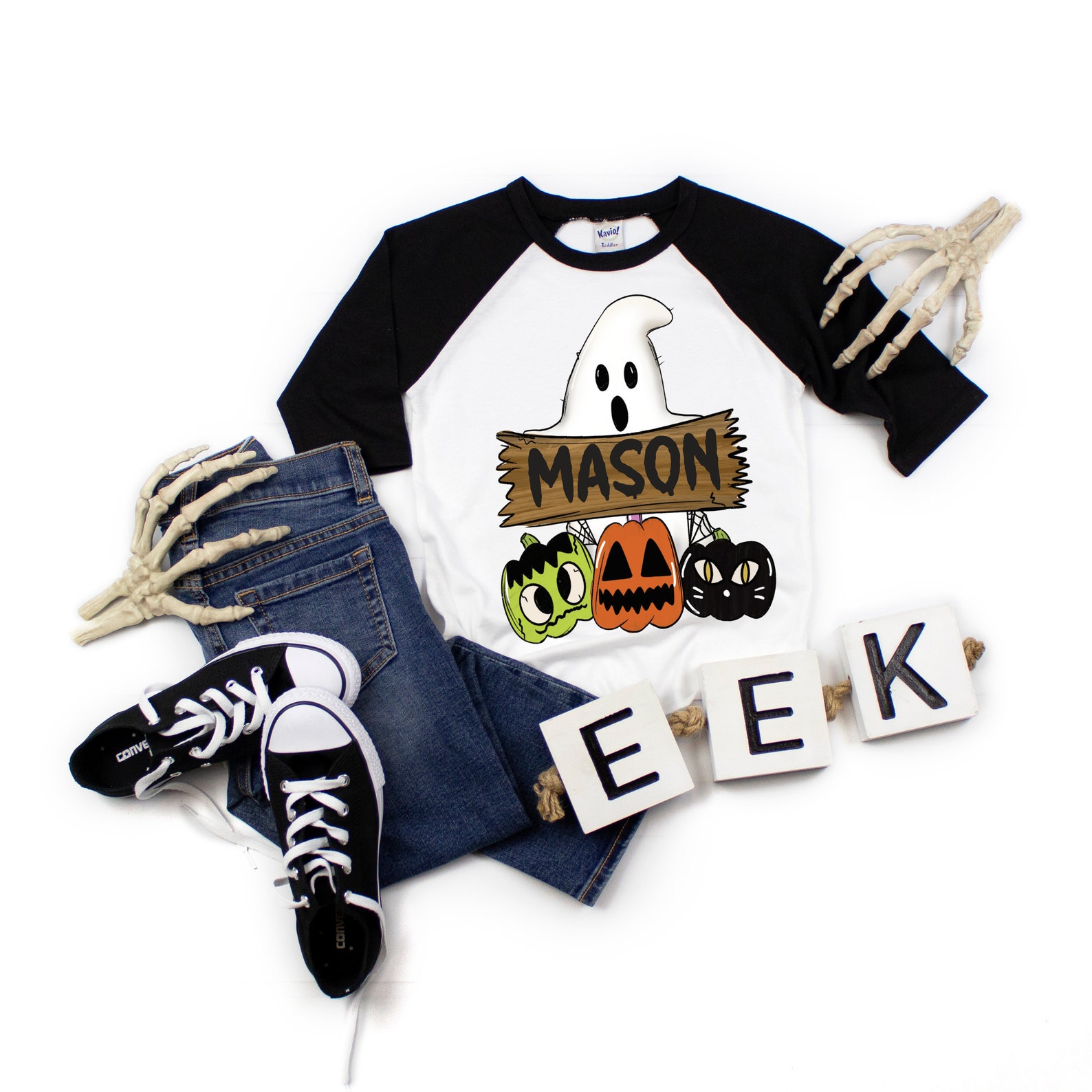 Kids personalized custom Shirt

Adorable Halloween Books
When you're done playing, snuggle up and enjoy these Halloween Books with your child.
Don't Push the Button! A Halloween Treat: A Spooky Fun Interactive Book For Kids
Pete the Cat: Trick or Pete
Creepy Carrots! (Creepy Tales!)
How to Catch a Monster
Bone Soup
The Spooky Wheels on the Bus
The Berenstain Bears Trick or Treat
Spooky Pookie (Little Pookie)
Or enjoy these Halloween Board Books with your toddler. It's the perfect way to tie in the holiday to your Halloween activities!
More Halloween Fun!
As the spookiest season of the year approaches, dive into a treasure trove of bewitching printables that will add a dash of magic to your Halloween celebrations and learning.
Gather your printers and creative spirits, and let the Halloween fun begin with our selection of printables!
Top 10 Favorite Halloween Movies for the Family
Join us on a delightful cinematic journey into the world of fun, family-favorite Halloween movies that will have you laughing, singing, and maybe even dancing along with your favorite ghouls, ghosts, and friendly monsters.
So grab your popcorn, gather the family, and prepare for a bewitching movie marathon that celebrates the spirit of Halloween with joy and laughter.
Packed with plenty of treats, tricks, and turns, the big-screen debut of everyone's favorite creepy, spooky, kooky and altogether oooky family features more Mamushka, in a hysterical extended cut overseen by director Barry Sonnenfeld.
These spooktacularly successful films captured the imagination of audiences around the world and redefined the action-comedy genre in the process.
And who can ever forget the giant Stay Puft Marshmallow Man?
A man buys a Mogwai as a Christmas present for his son. The young boy is told to keep the pet away from water, out of the light and never to feed it after midnight.
Inadvertently, the creature is dampened and almost instantly, produces half a dozen furry replicas of itself –which continue to multiply and turn the small town upside-down.
As a kid, this movie rocked my mind and was just scary enough — a perfect combo of humor and eye-covering moments for the kids.
Bored with the same old scare-and-scream routine, Pumpkin King Jack Skellington longs to spread the joy of Christmas.
But his merry mission puts Santa in jeopardy and creates a nightmare for good little boys and girls everywhere!
Say his name once, twice and three times nice!
A fantastically imaginative comedy about a couple of recently deceased ghosts who contract the services of a bio-exorcist" in order to remove the obnoxious new owners of their former home.
Once upon a time in a castle high on a hill lived an inventor whose greatest creation was named Edward.
Although Edward had an irresistible charm, he wasn't quite perfect. The inventor's sudden death left him unfinished, with sharp shears of metal for hands.
A skid-row florist's mean green mother of a monster plant is the center of the looniest, nuttiest, most outrageous movie musical comedy in years.
Be careful, though. You may find yourself humming Steve Martin's big tune — You'll Be a Dentist.
Harry Potter learns on his 11th birthday that he is the orphaned son of two powerful wizards and possesses magical powers of his own.
Really, any Harry Potter film will do but this was the mothership that launched them all.
You're in for a devil of a time when three outlandishly wild witches return from 17th-century Salem after they're accidentally conjured up by some unsuspecting pranksters!
The whodunit format was a daring new frontier for an animated series, but the members of the Mystery Inc. team have grown to become authentic popular-culture icons.
Pick any season. Seriously, any season and your kids will fall right into a fun Halloween mood.
BONUS: In case you have little ones not old enough yet for some of these classics, here are some recommendations for the younger bunch:
Charlie Brown gets rocks in his trick-or-treat bag, Linus awaits a visitation from the Great Pumpkin in his terribly sincere pumpkin patch (while the adoring little Sally sits tight with him), Snoopy falls asleep,
Lucy harasses Schroeder, and Pig-Pen kicks up a dust storm even beneath his costume in this classic television broadcast.
 If this short doesn't make you feel like a kid again, nothing will.
In a race against a no good hound, the Buddies and their new friends, Pip, Zelda, Rodney, and Skip, must stop Warwick the Warlock and save the world from his dastardly deeds.
My son is in love with all the buddies and yours will be, too.
Zeus and the Bannister family have moved into a new home just in time for Halloween!
When Zeus and George decide to investigate a creepy neighbor, they discover a scary dog, a haunted house and form a surprising partnership with a familiar pair of bumbling burglars.
Top scarer Sulley and his enthusiastic Scare Assistant Mike work at Monsters, Inc., the largest scream-processing factory in Monstropolis.
The main power source of the monster world is the collected screams of human children. Monsters believe children are dangerous and toxic, however, and they are scared silly when a little girl wanders into their world.
The fact that all the little girl can say is "Mike Wazowski" makes the film that much more charming for parents to watch with the kids.
What movie did I leave off? Or what film are you most looking forward to watching?