Rainbow Fish Board Book Series
Welcome to the enchanting world of the Rainbow Fish board book and the treasure trove of stories by the celebrated author and illustrator, Marcus Pfister. In board books form, this series is perfect for young children and toddlers.
Rainbow Fish has captured the hearts of children and parents alike with its beautifully illustrated tales of friendship, sharing and the transformative power of kindness.
You can find these Rainbow Fish board book series at your local library or through the links provided for your convenience.
This post contains affiliate links.
In these board books, we follow the adventures of the glittering Rainbow Fish, a character that not only sparkles in the ocean but also in the hearts of readers.
With its simple yet profound lessons, lush artwork, and touchable board pages, the Rainbow Fish board book is a perfect introduction to Pfister's storytelling magic.
What is rainbow fish book about
The Rainbow Fish is a beloved children's book written and illustrated by Marcus Pfister and is a wonderful teaching tool to introduce young children to the concept that true happiness is found in giving and forming meaningful relationships with others.
Rainbow Fish — a beautiful fish with shiny, rainbow-colored scales — is initially a vain and solitary fish who takes great pride in his shimmering scales. He refuses to share them with the other fish in the ocean, who admire his beauty but feel distant from him. Rainbow Fish's isolation leaves him feeling lonely and unfulfilled.
One day, a wise and kind-hearted octopus advises Rainbow Fish to share his scales with others, suggesting that true happiness comes from making friends and sharing one's gifts. Reluctantly, Rainbow Fish begins giving away his sparkling scales to the other fish, one by one.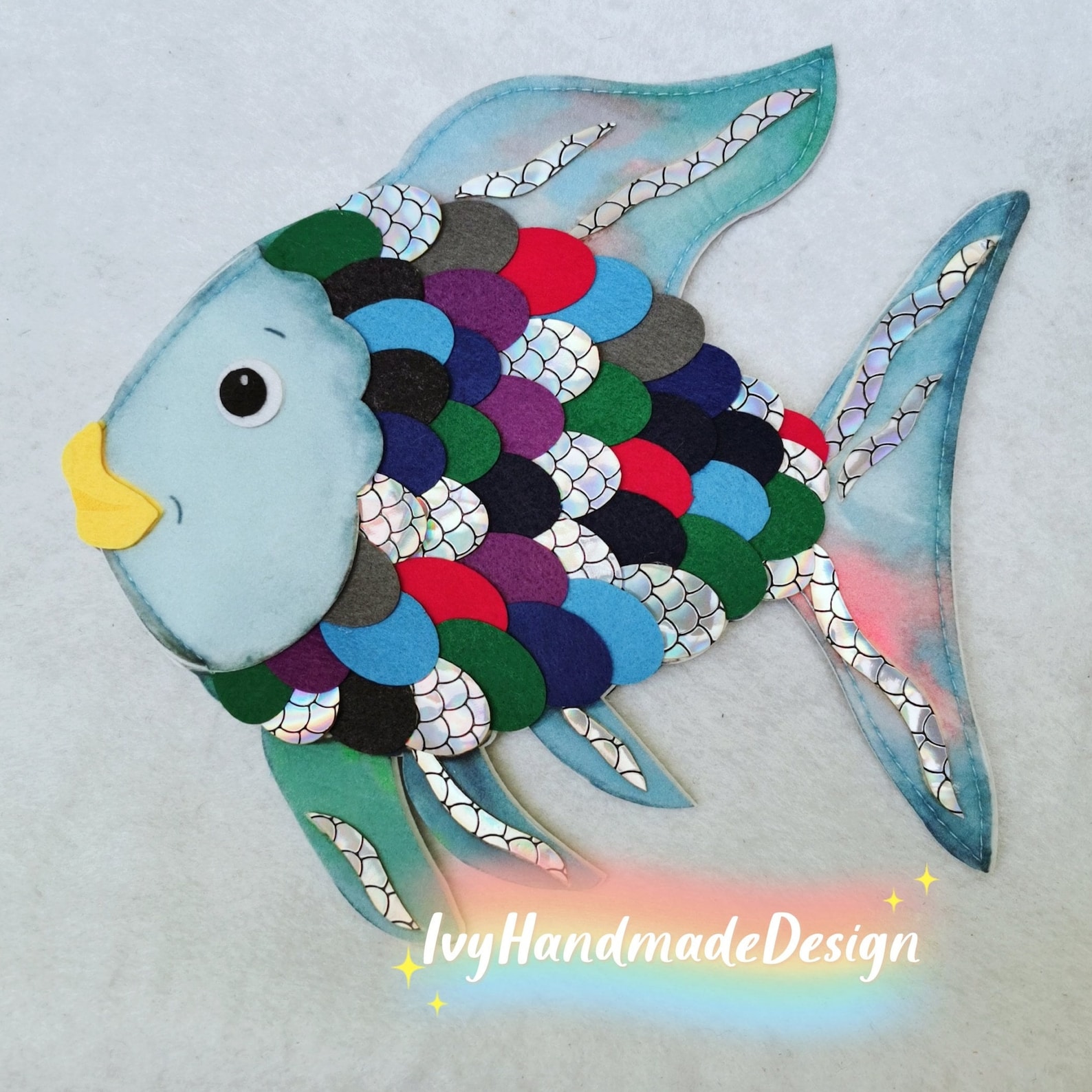 The Rainbow Fish Children Story Felt Handpuppet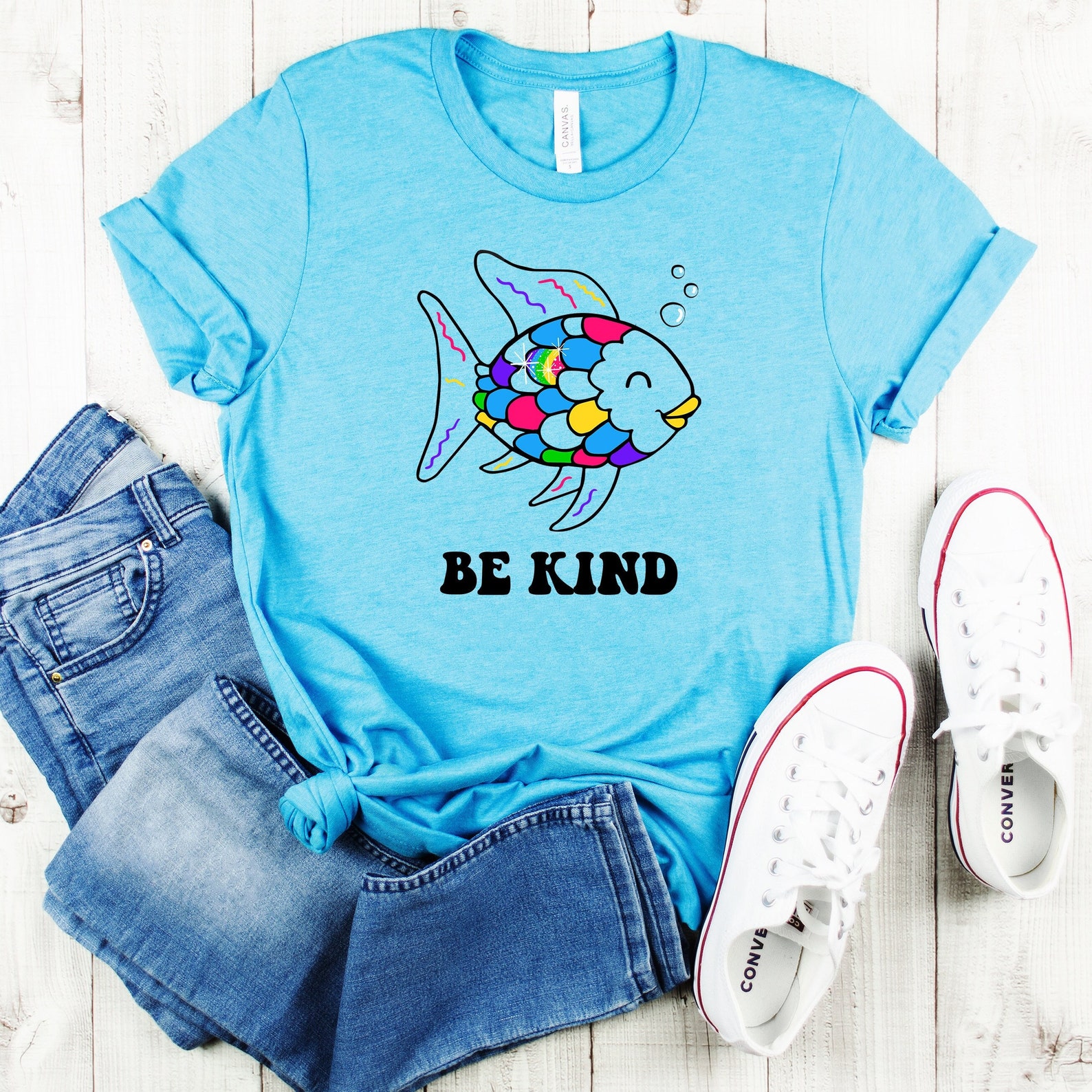 Be Kind Rainbow Scale T-Shirt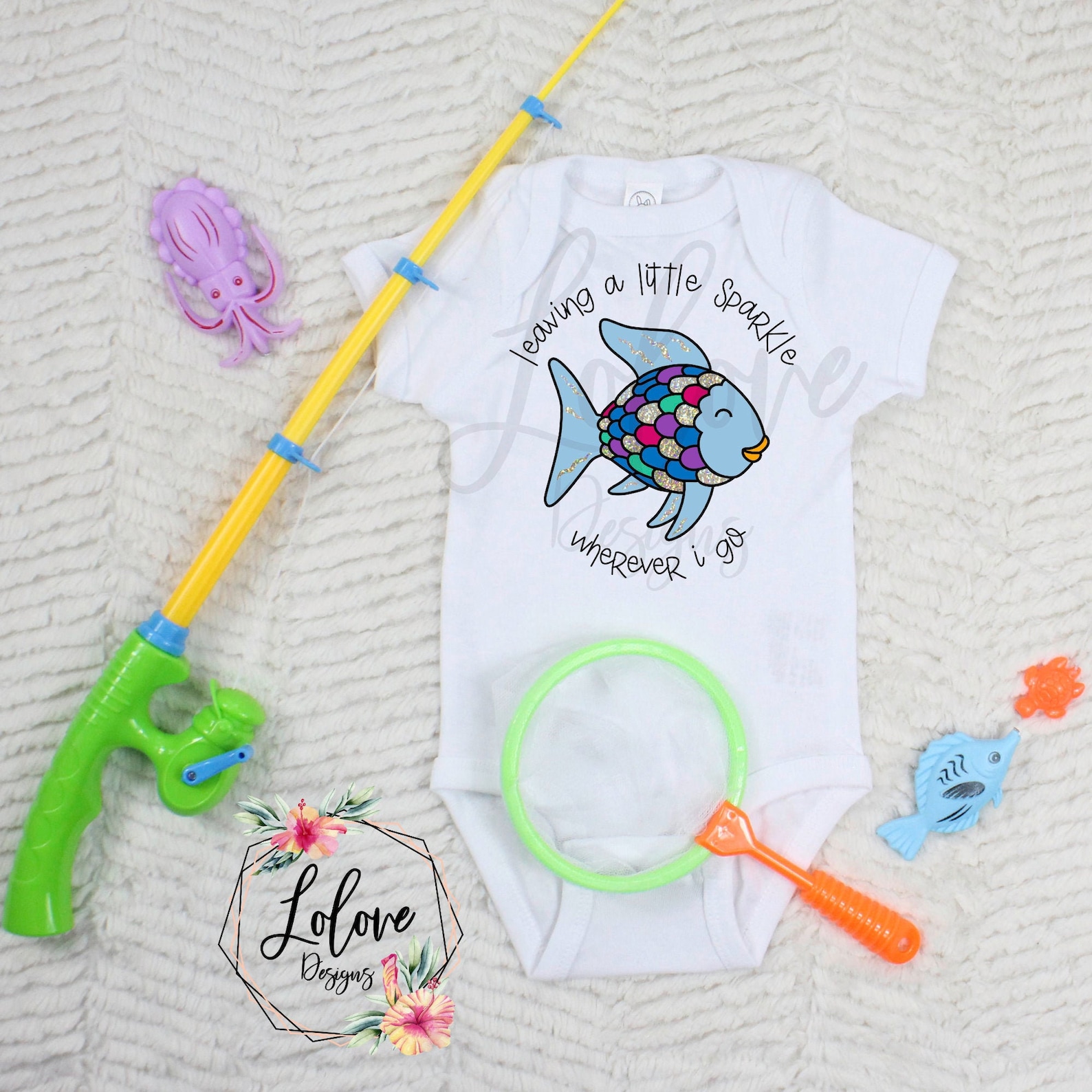 Rainbow Fish Baby Bodysuit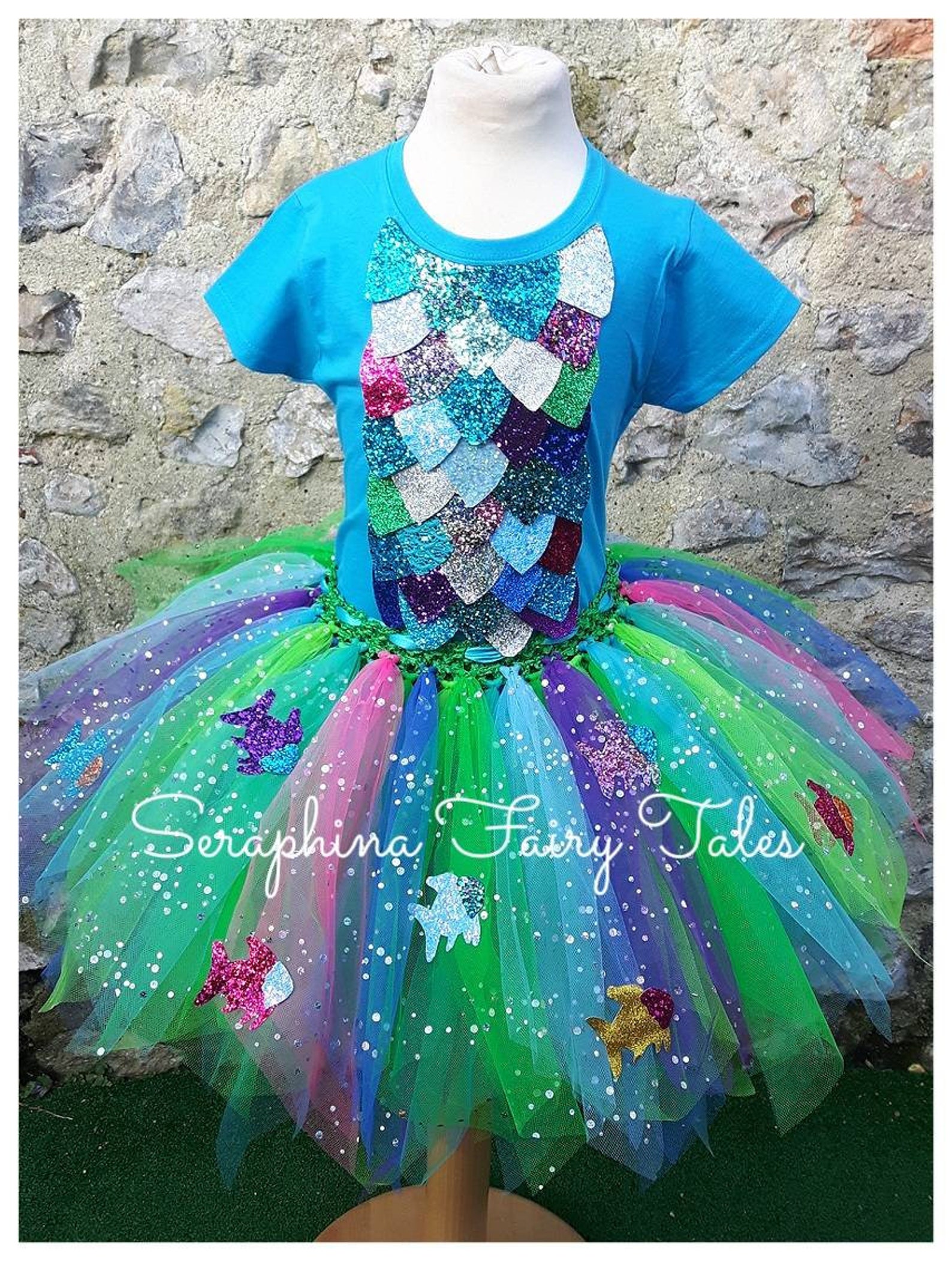 Rainbow Fish Tutu Outfit

As Rainbow Fish shares his scales, something remarkable happens. The other fish become more colorful and vibrant, and they start to form genuine friendships with Rainbow Fish. In the end, Rainbow Fish learns the value of generosity, sharing and the joy that comes from meaningful connections with others.
The Rainbow Fish board book is not only a visually stunning story with its vibrant illustrations but also conveys important themes of friendship, sharing and the beauty of generosity.
Rainbow Fish Book Controvery
The controversy surrounding The Rainbow Fish board book primarily focuses on its themes and messages, which have sparked debates and discussions among parents, educators and various groups. Here are some of the key controversial points, which I find ridiculous. And yet – here we are.
Individualism vs. Conformity: Some critics argue that the book's message may be interpreted as promoting conformity. They suggest that Rainbow Fish's initial refusal to share his scales and then his decision to conform by giving them away to be like the other fish sends mixed messages to children.
Self-Esteem and Peer Pressure: There are differing opinions on whether Rainbow Fish's transformation from a proud, solitary fish to a sharing, more integrated member of the group is a positive or negative message. Some see it as a lesson in selflessness and the importance of sharing (including myself), while others argue it could be interpreted as a message that one should change to fit in with peer pressure.
Rainbow Fish Colorful Soft Toy
The Rainbow Fish Puzzle Box
Be Kind Rainbow Fish
Rainbow Fish Earrings
Critique of Beauty: The book's central theme of Rainbow Fish's beauty being linked to his scales has been seen as a potential concern by some critics. They argue that the emphasis on physical appearance might not be an ideal message for young readers. From my perspective, this book meets how young readers understand and connect with the bigger message.
Limitation of Individuality: A few critics have suggested that the book discourages children from celebrating their individuality and uniqueness by promoting conformity. Again, I view this book as teaching generosity.
Despite some of these controversies and debates, The Rainbow Fish has generally been celebrated for its messages of sharing, acceptance and the value of forming meaningful connections with others.
Ultimately, how one interprets the book's themes and messages can vary, and it is often up to parents, educators and caregivers to engage in discussions with children about the book's lessons and meanings.
I believe The Rainbow Fish board book and its other series books serve as a valuable tool for fostering conversations about empathy, kindness and understanding among young readers.
Rainbow Fish Activities
Embark on a creative journey inspired by The Rainbow Fish with your child. Through a variety of art, craft and educational activities, explore the vibrant underwater realm and the valuable lessons it holds.
These activities will not only engage young minds but also teach them about the beauty of generosity, kindness, and the true essence of friendship, just like our dear Rainbow Fish.
So, let's dip our fins into this magical world and create memories that sparkle as brightly as Rainbow Fish's scales!
Rainbow Fish Board Book Series