Can Lasagna Be Made Without Ricotta Cheese?
Can lasagna be made without ricotta cheese? While it traditionally calls for a mixture of ricotta cheese, mozzarella and egg for its fluffy and decadent interior, lasagna can be made without ricotta cheese and without any kind of cheese entirely.
This post contains affiliate links.
Lasagna is a beloved comfort food dish traditionally made from layers of wide-cut pasta, tangy red sauce with chunks of ground beef or pork, a mixture of fluffy ricotta cheese and melty mozzarella, and sometimes layers of fresh vegetables.
The noodle dish is credited to the Italians, but some history experts say that its origins are actually in Greece. It began as a pasta dish sprinkled with a variety of toppings and red sauce.
It wasn't until the Romans conquered Greece that they brought the recipe to Italy, with its first mention in cookbooks appearing in the 14th century.
Bicuzat Vintage Style Pottery Bakeware Casserole Dish
Rectangular Ceramic Bakeware Set
3 Pack Ceramic Baking Dish for Oven
3 Pack Ceramic Bakeware Set
Let's explore the many ways you can substitute ricotta cheese in the next lasagna you make, giving you a twist on the old classic flavors.
Can Lasagna Be Made Without Ricotta Cheese?
Traditional recipes for lasagna call for a ricotta filling. This whey cheese, which is the leftover portion of the protein created while other cheeses are made, has a different consistency and mouthfeel than other soft and hard cheeses.
Lasagna can be made without ricotta cheese by substituting the filling for something else or omitting this filling entirely.
Almost bouncy in nature, it makes a sturdy and bulky element to stuff between layers of wide pasta noodles.
But some chefs advocate for going without it, despite tradition.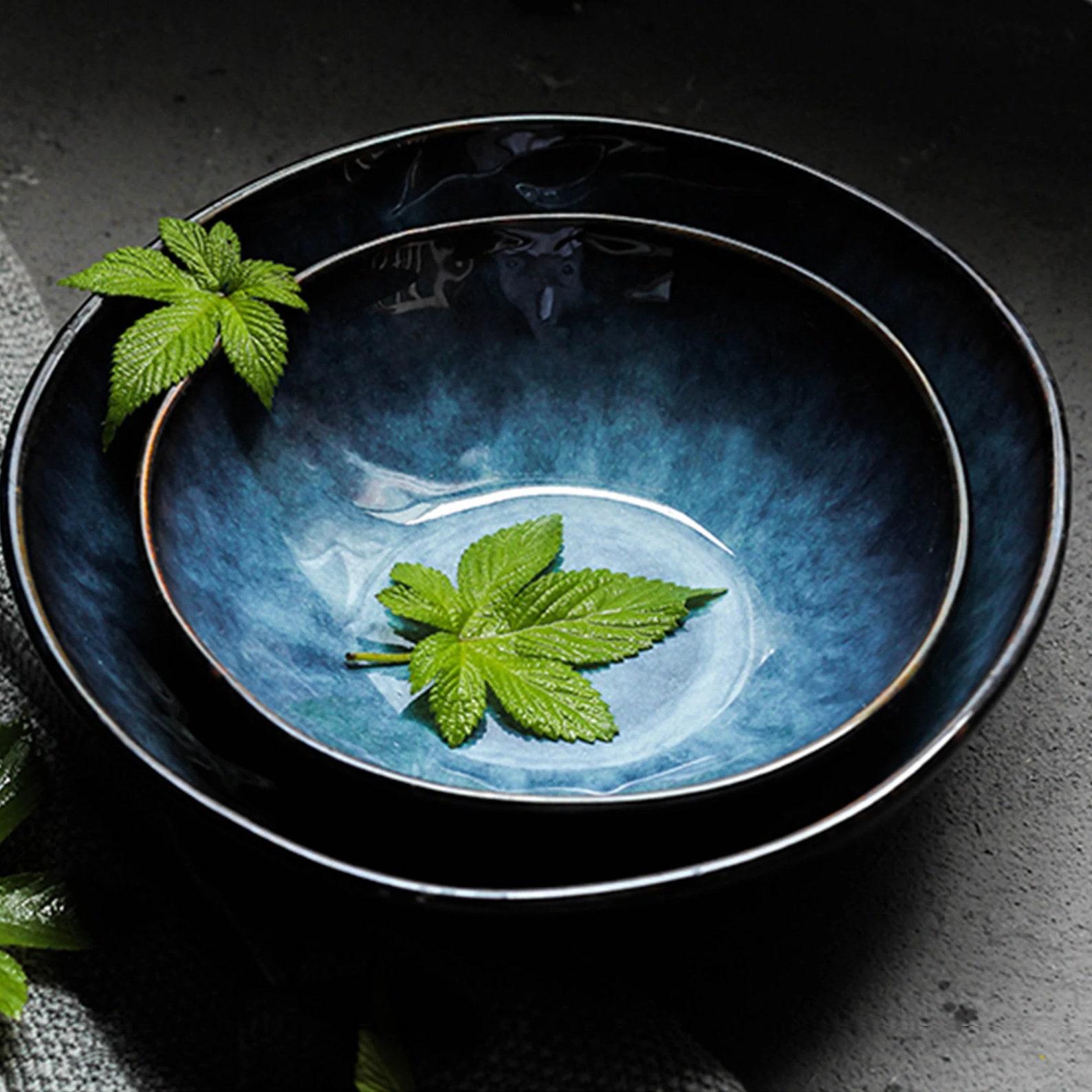 Large Blue Pasta Serving Bowl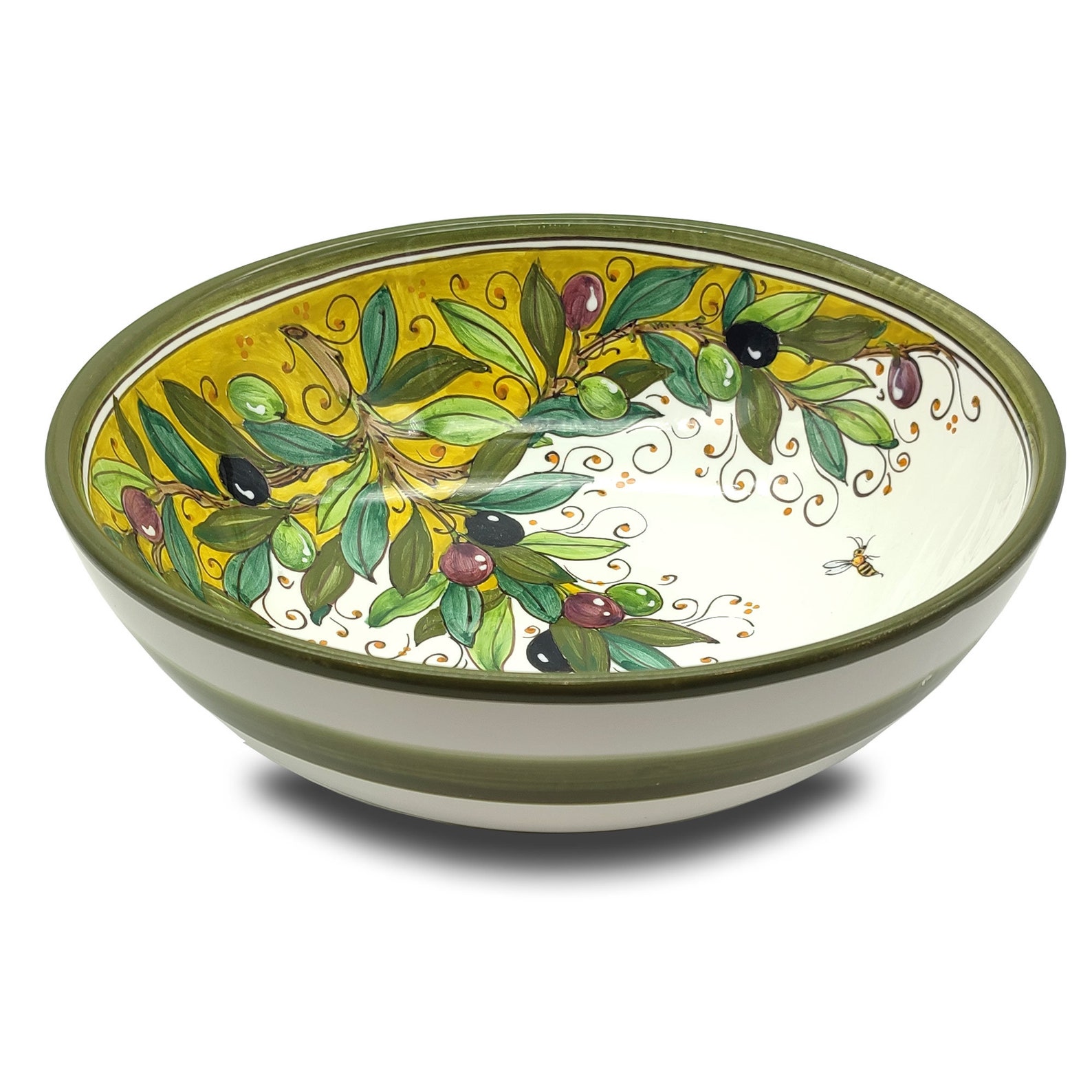 Large Italian Pasta Serving Bowl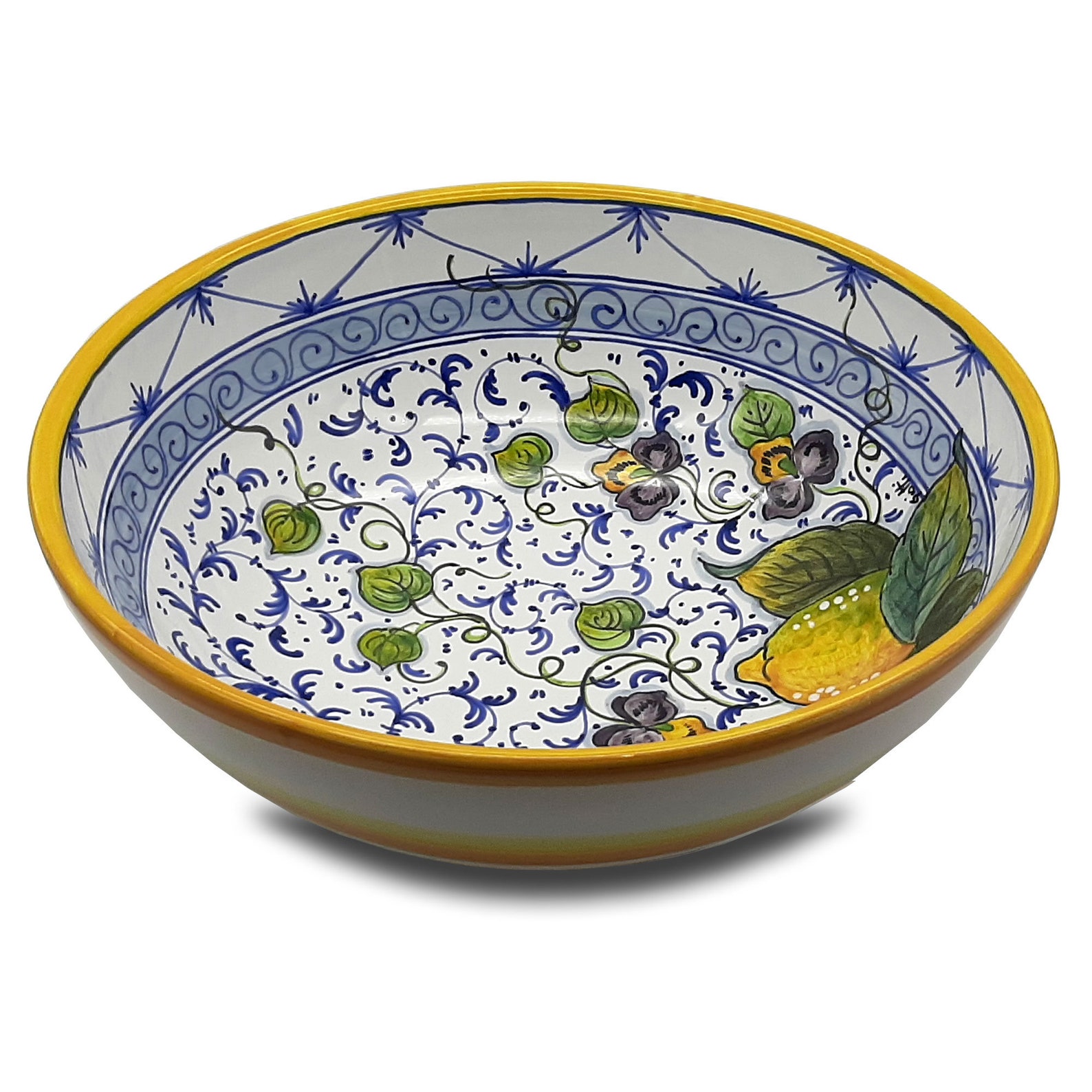 Hand Painted Tuscany Pottery Bowl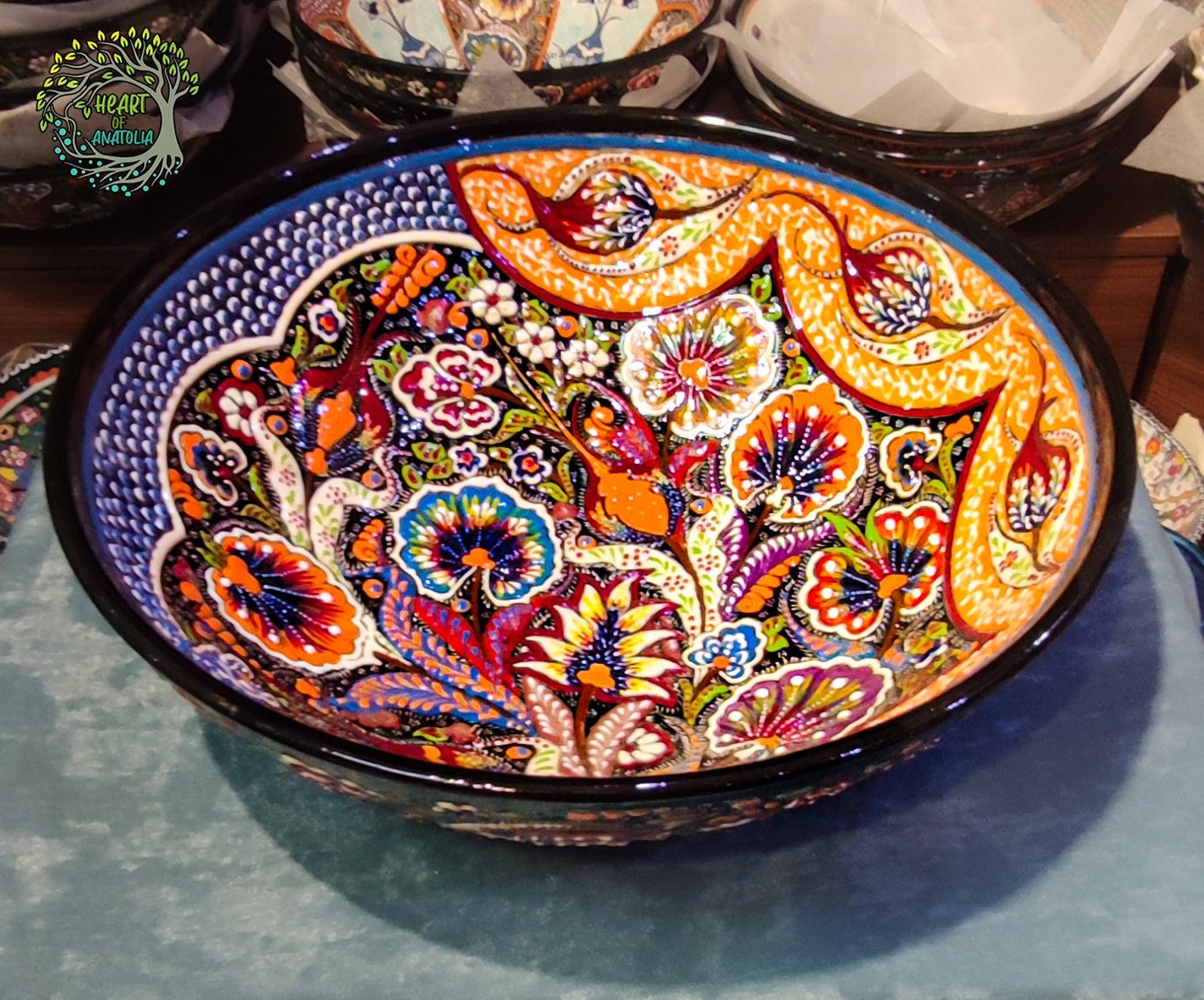 Handmade Large Ceramic Bowl

They'll cite the dryness of ricotta, which is easy to overcook, crack, and become an unappealing ingredient in what's meant to be a decadent pasta dish.
What Can You Use Instead of Ricotta Cheese in Lasagna?
From alternative cheeses to dairy-free options, there are so many ways to stack a lasagna!
Consider harder cheeses for nutty flavors, softer cheeses if you want extra gooeyness, or tofu or ground nut options for dairy-free decadence.
Can You Use Mozzarella Instead of Ricotta?
Mozzarella cheese comes in many forms, but at its best, it's a fresh, white cheese made from Italian buffalo's milk. It's bouncy when cold, creamy when melted, and has a mild, milk-like flavor with a touch of tang.
Shredded mozzarella, commonly found at your grocery store and on pizzas at your local pizza shop, has a much lower moisture-content, making it last longer and shred, dice, or grate more easily.
Whichever version you choose; mozzarella cheese is a fine replacement for ricotta in lasagna.
Cuisinart 12-Piece Kitchen Knife Set
10 Piece Stainless Steel Measuring Cups and Spoons Set
Stainless Steel Mixing Bowls with Airtight Lids
Food Grade Silicone Rubber Spatula Set for Baking
While you won't get the same lift between layers, your lasagna will be melty, oozy, and delicious.
Can You Substitute Cream Cheese for Ricotta?
Cream cheese is a cow's milk cheese made of cream and milk, and often has some sort of stabilizer in it to make it more shelf-stable for the average consumer. It has high-moisture content and a generally mild flavor.
Cream cheese can be substituted for ricotta cheese in lasagna, but you'll get a completely different end result.
Since the moisture content in cream cheese is so much higher than whey-based ricotta, it will quickly melt, leaving less bulk between your layered pasta.
But this isn't necessarily a bad thing!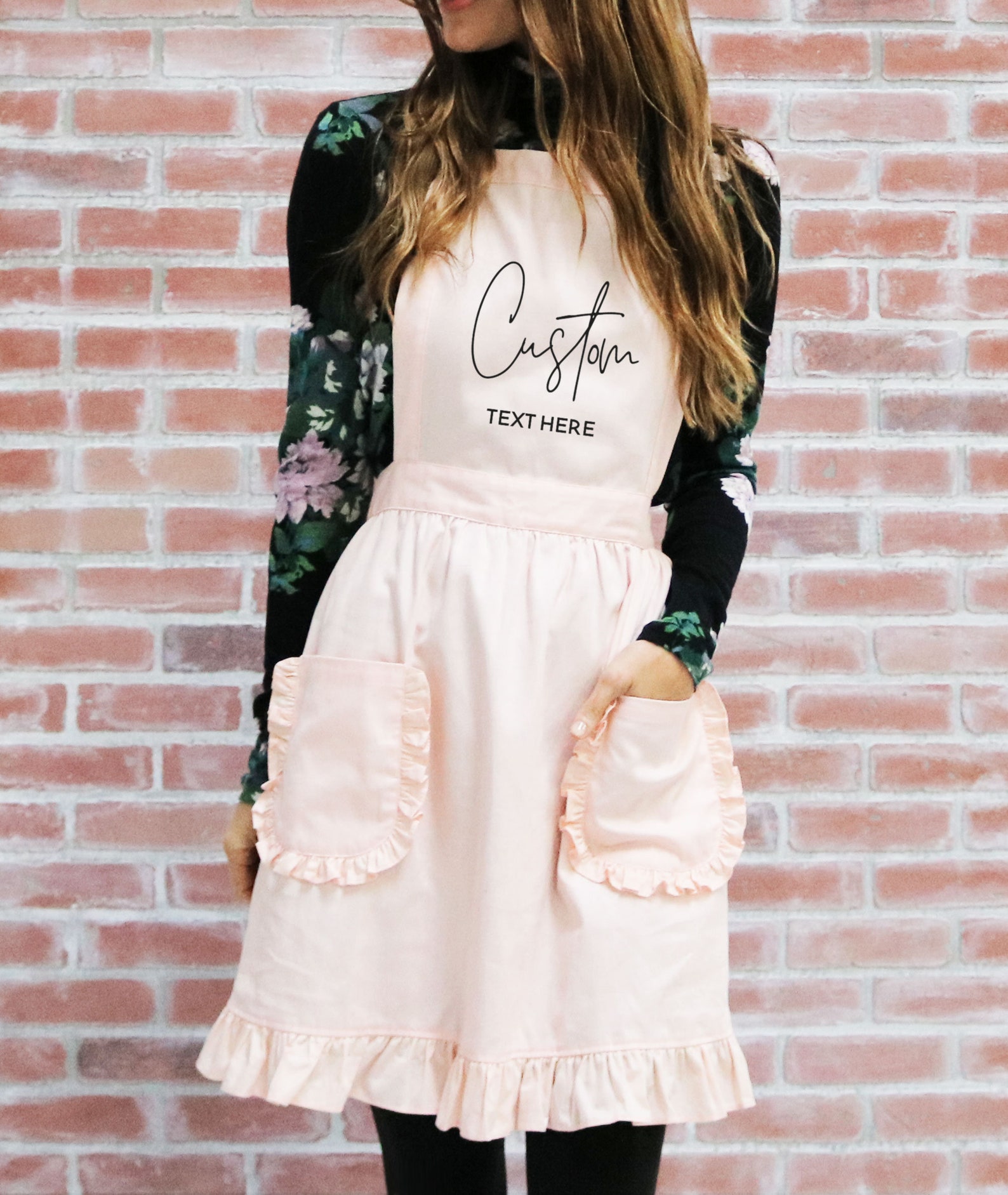 Custom Aprons for Womens Aprons Ruffled with Pockets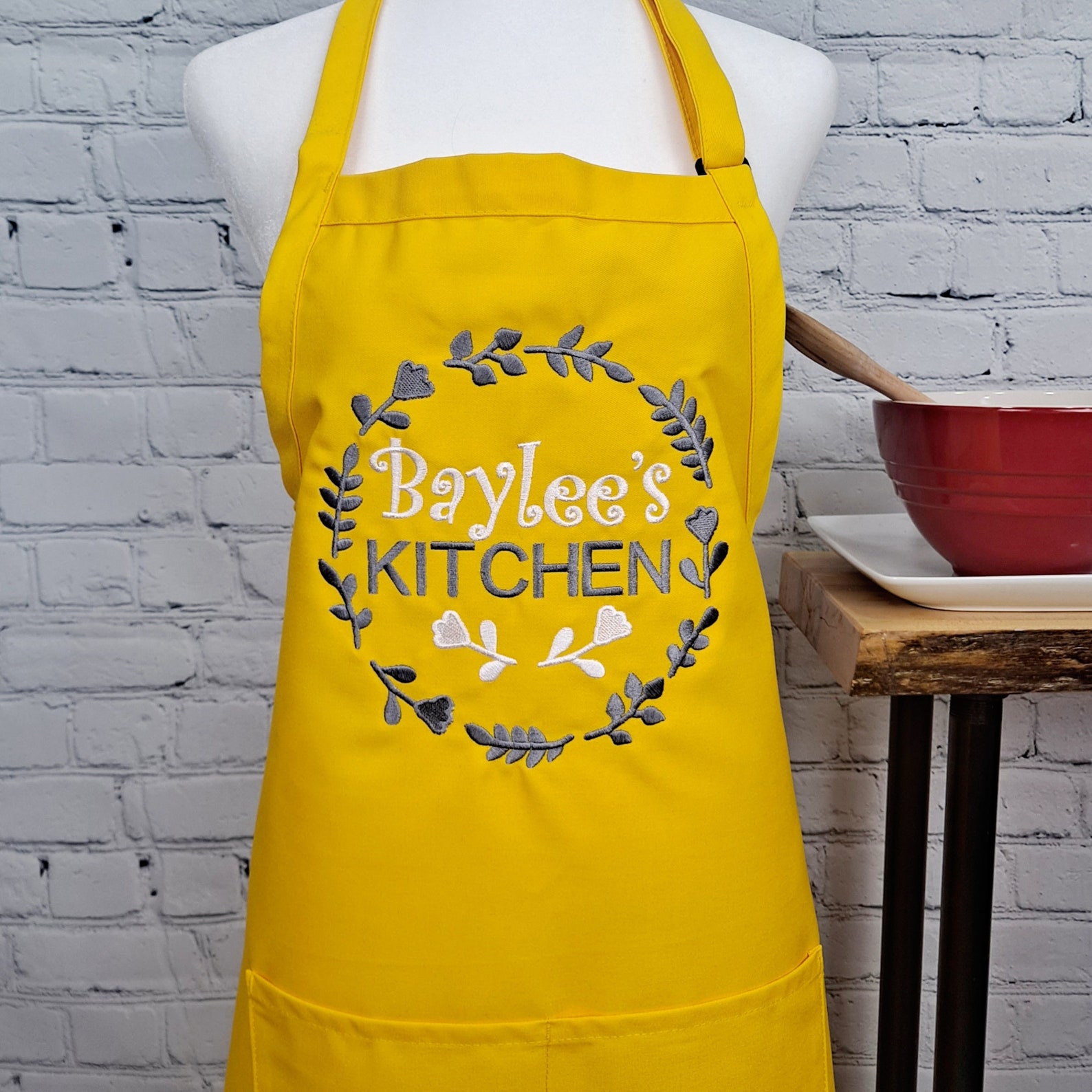 Customizable Embroidered Kitchen Apron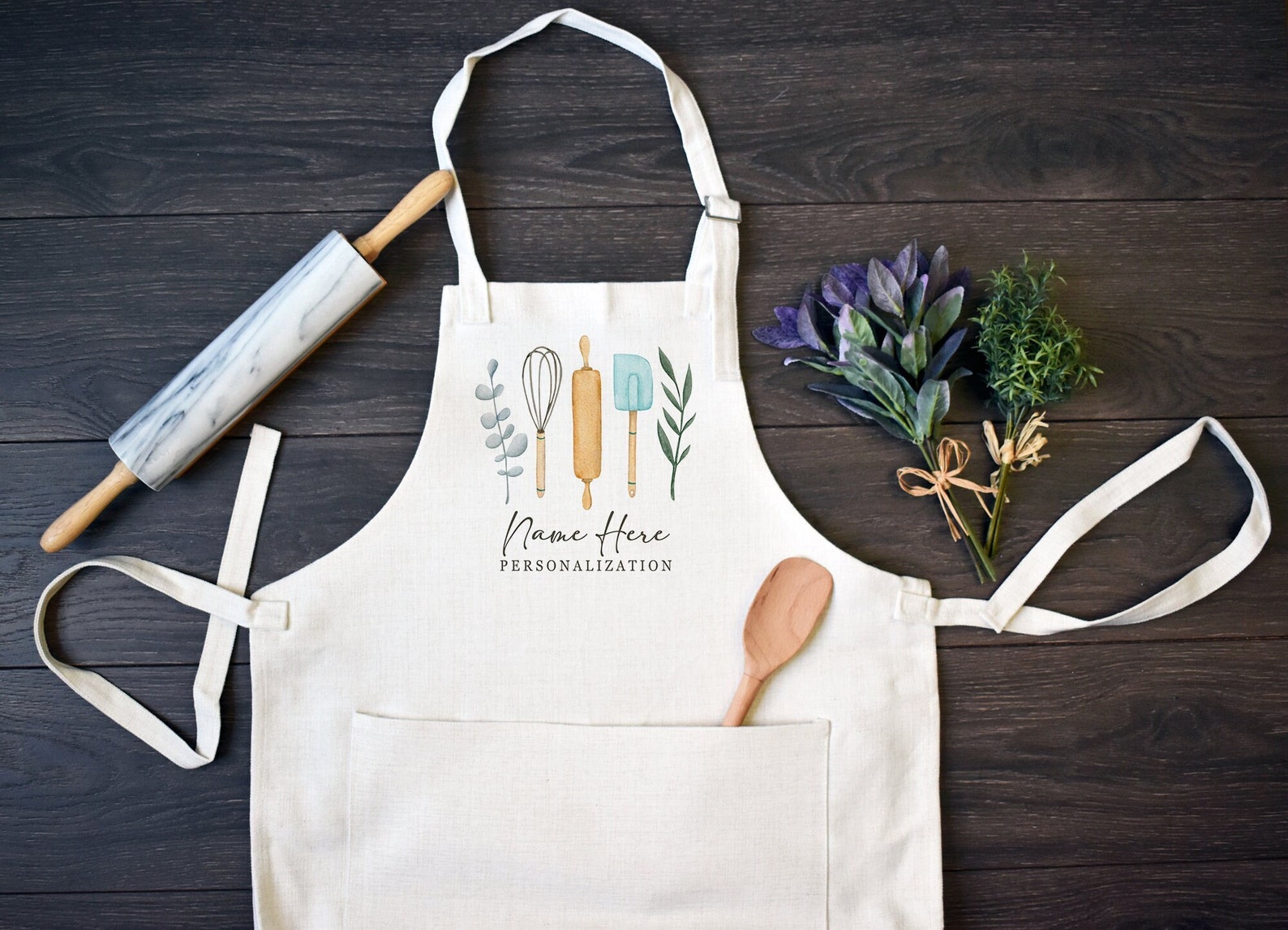 Personalized Linen Kitchen Apron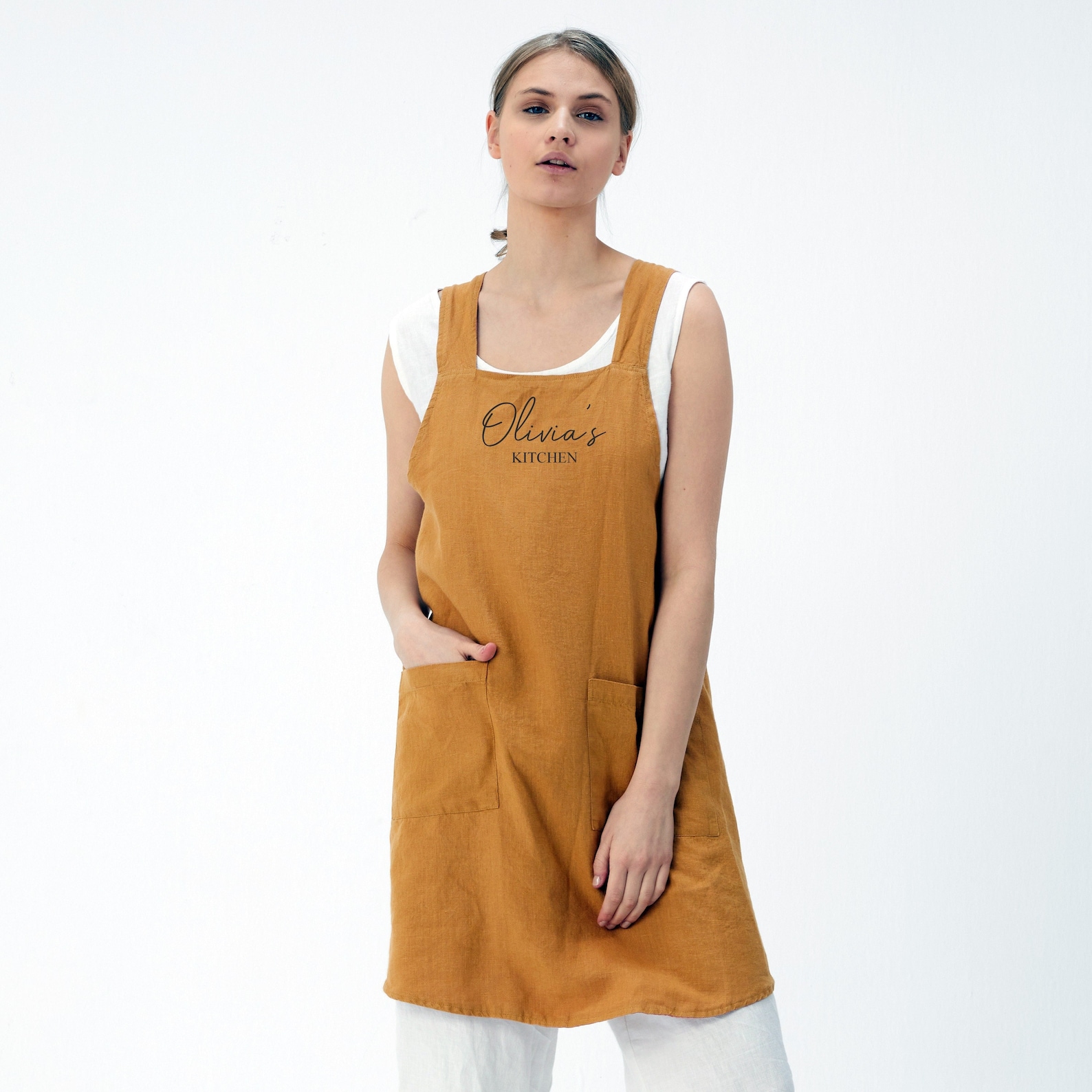 Personalized Reversible Cross Back Linen Apron with Pockets

Creamy lasagna is a delicious alternative to traditional, and the cream cheese melds perfectly with the tangy tomato sauce.
Can You Use Cottage Cheese for Ricotta?
Cottage cheese is very mildly flavored, fresh and not aged, and has a bit of cream added during processing to keep the cheese curds moist.
Cottage cheese, or curd cheese, is probably the most similar in texture to ricotta if you're looking for a replacement in lasagna.
While not as grainy as ricotta, its lumpy texture makes a fine substitute for cooks looking for a more substantial cheese replacement.
Keep in mind, though, that the moisture content is higher in cottage cheese than in ricotta cheese.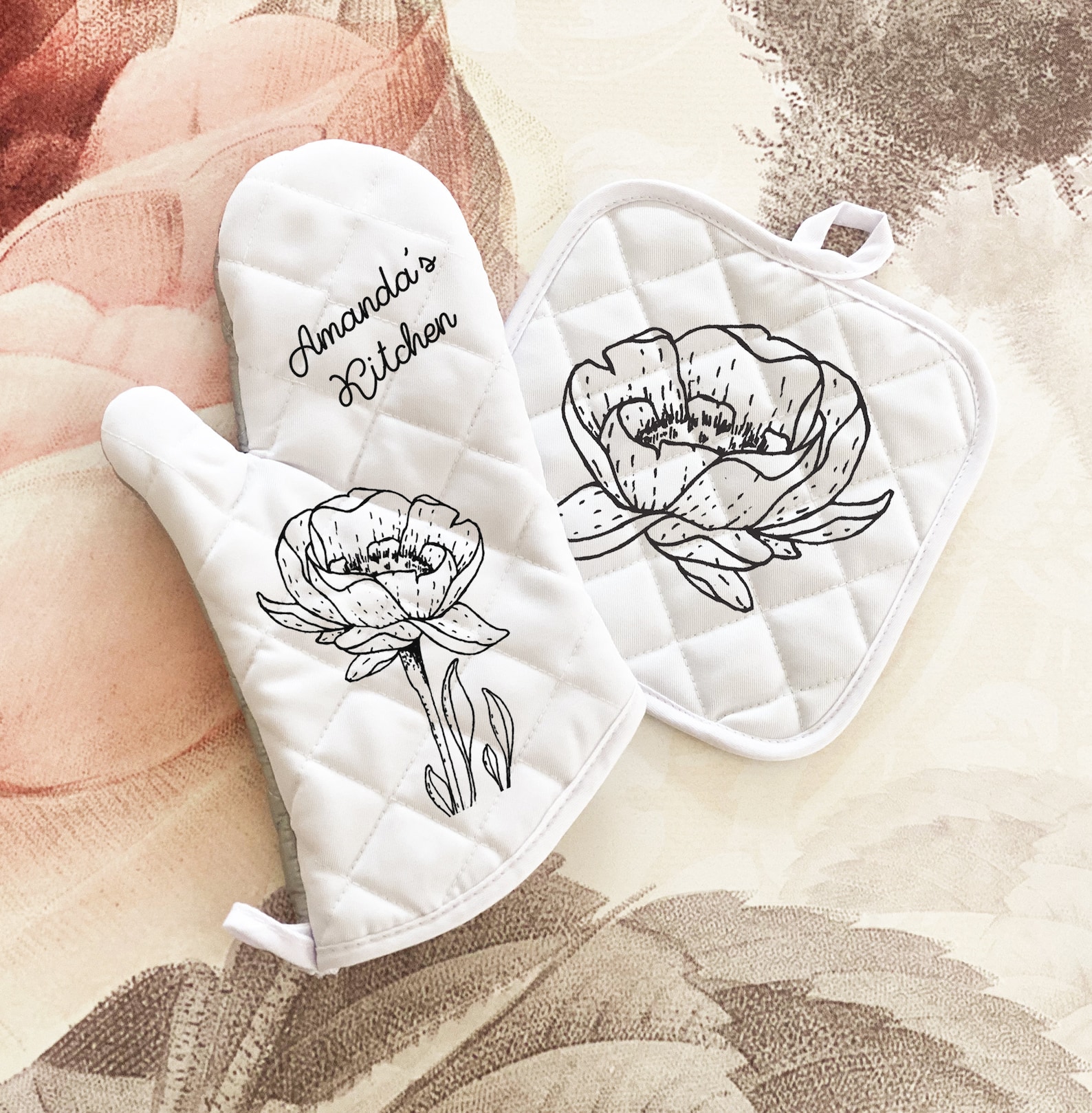 Personalized Oven Mitt Pot Holder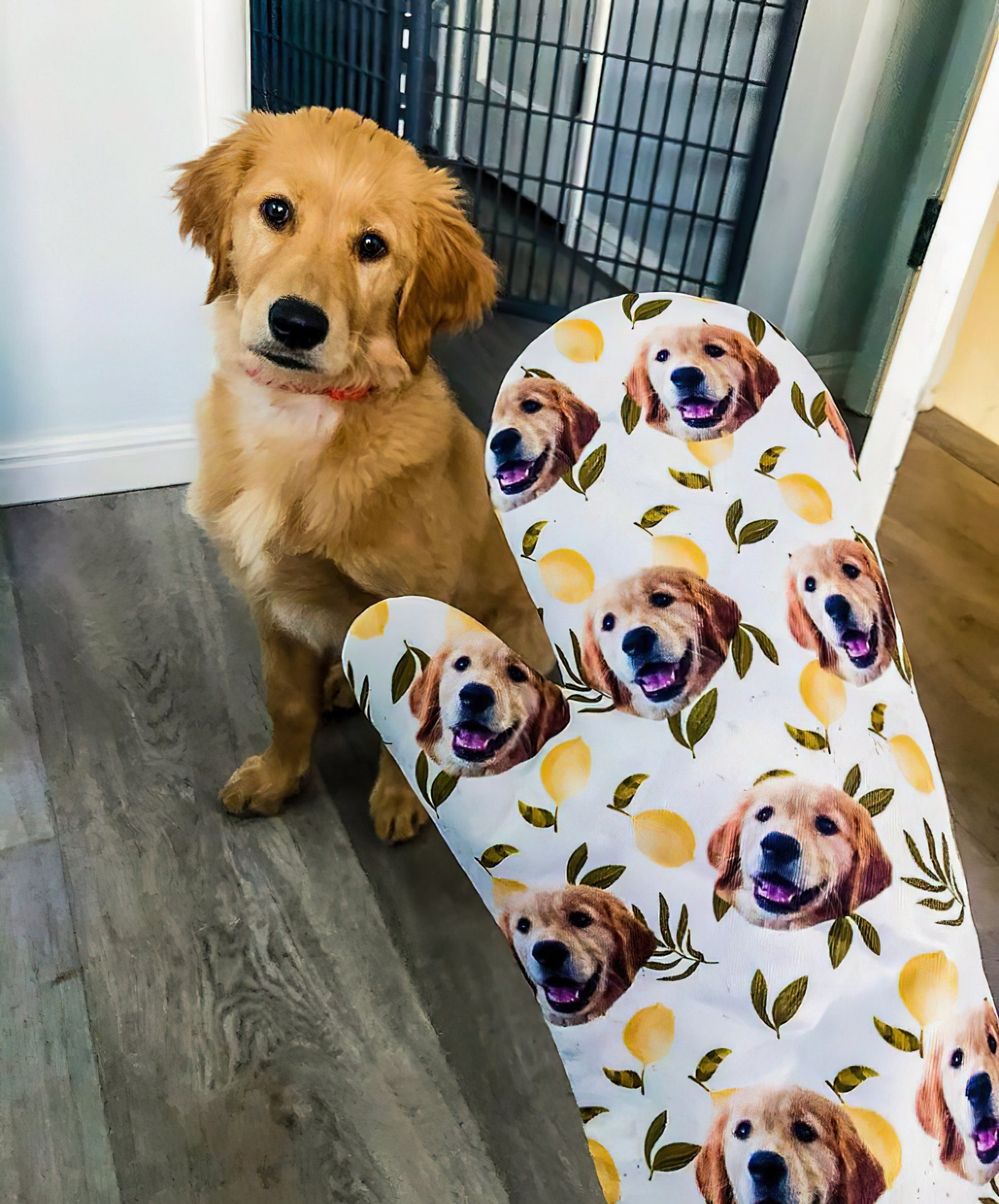 Customized Dog Mitt – Put Your Cute Dog on Custom Oven Mitts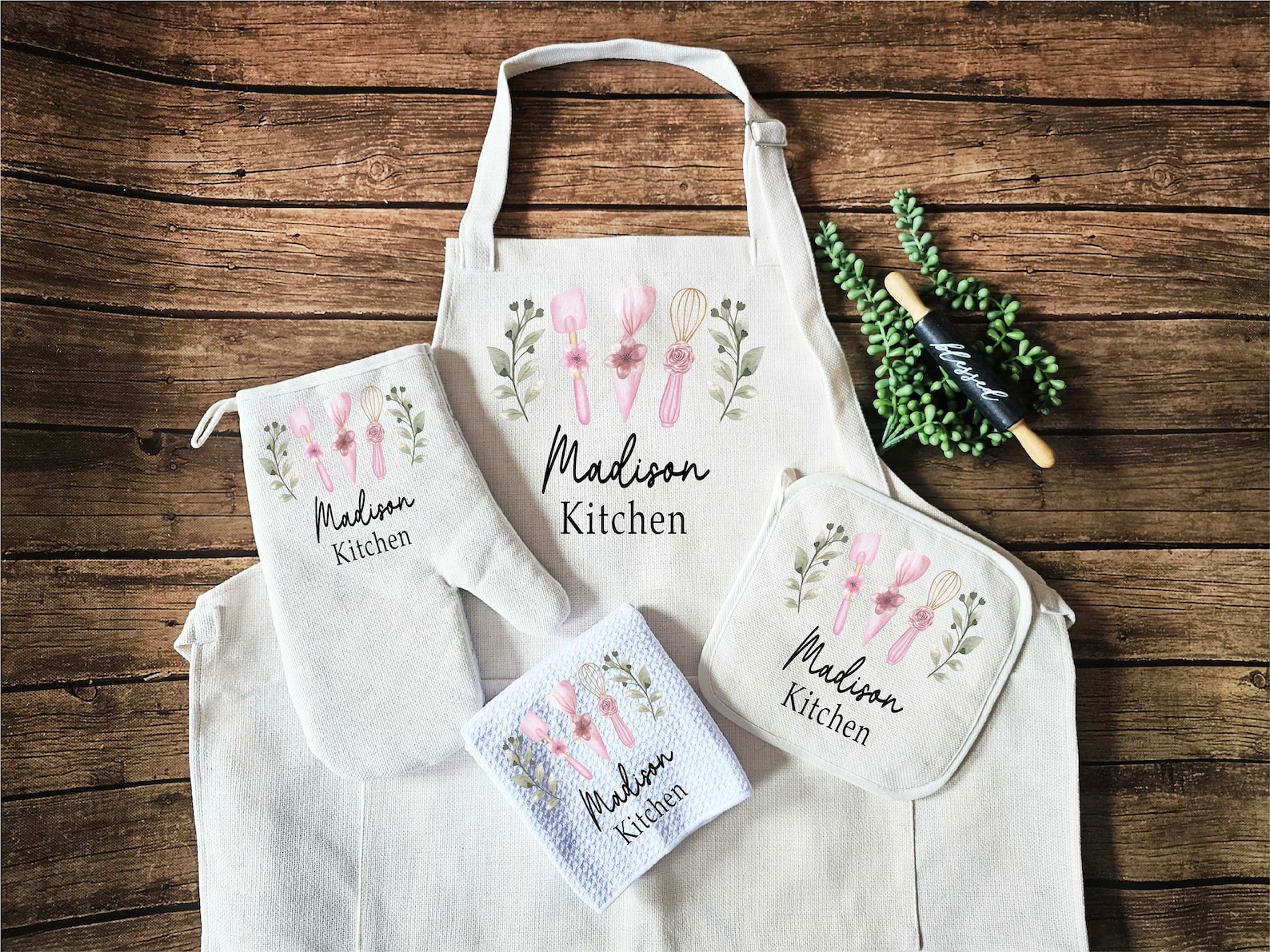 Personalized Apron with Custom Oven Mitts, Potholder and Dish Towel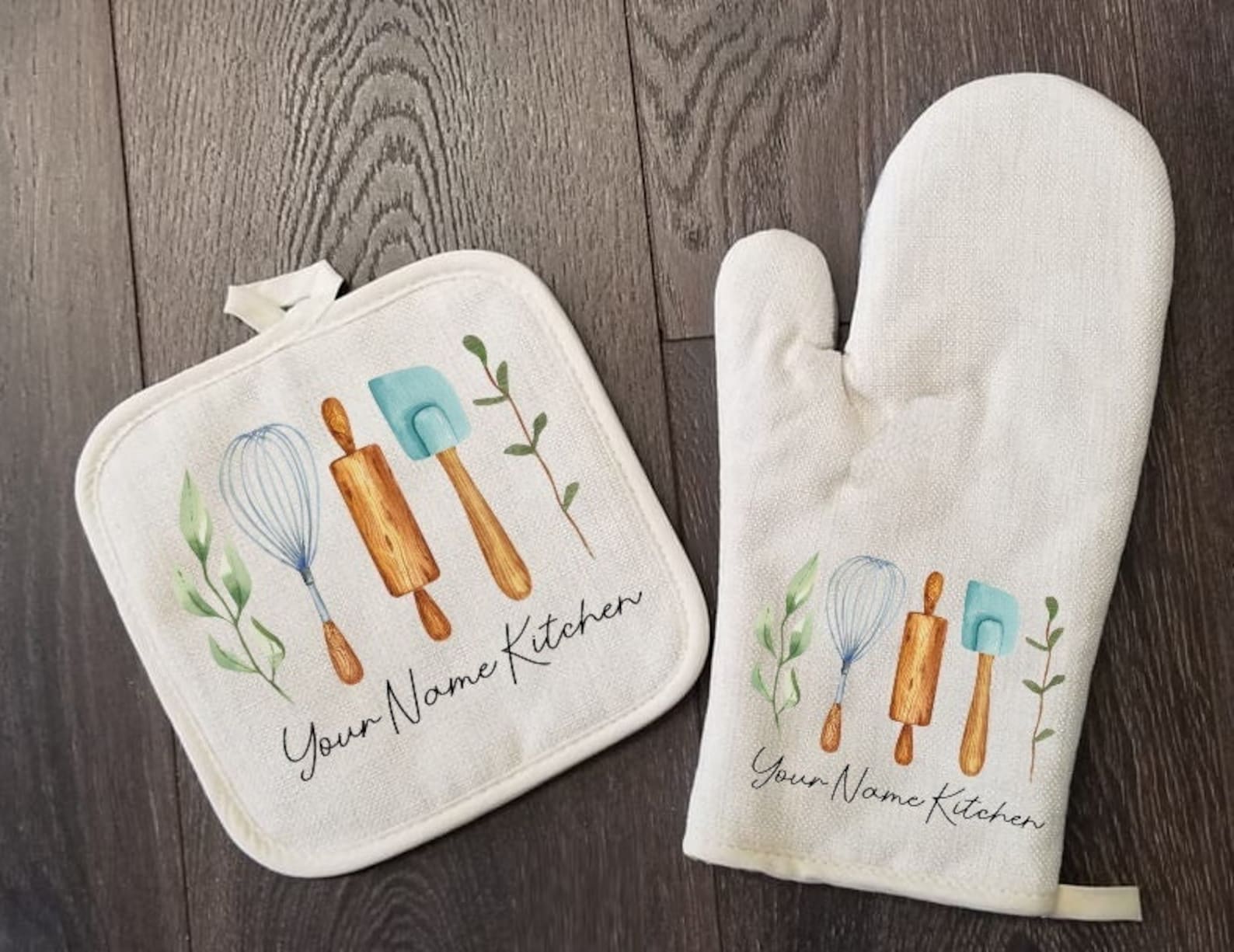 Personalized Oven Mitt & Pot Holder Set

While you'll want to replace the ricotta at a 1:1 ratio to the cottage cheese, you'll get some moisture release in your lasagna that you may want to offset in your recipe (fewer vegetables, thicker sauce).
Can You Use Tofu for Ricotta?
While tofu is also made from milk, it is the product of soy milk rather than dairy.
Tofu is made from soy bean curd that is coagulated and pressed into tofu blocks.
Firm tofu, when the moisture is pressed out and the block has been shredded, looks remarkably like ricotta and makes a great replacement in lasagna when seasoned correctly.
We'd recommend first finding a recipe for "tofu ricotta" then using that complete recipe as the ricotta cheese replacement in your lasagna to make sure you have all the necessary flavor in what will otherwise be an almost-flavorless tofu.
Can You Use Cashews for Ricotta?
With more people looking for dairy-free alternatives, you'd be amazed what chefs have been able to transform various types of nuts into, including some delicious cheeses.
You're not nuts if you want to put cashews in your lasagna!
Cashew ricotta makes a great replacement for traditional ricotta cheese in lasagna, with a similar mouthfeel and rich, creamy taste.
Typically, chefs add lemon juice for tang, nutritional yeast for a bit of cheesy flavor, and some garlic and onion powder for a savory punch into a food processor along with cashews that have soaked overnight.
Pulse a few times, and you've got a great cashew-based replacement for ricotta cheese.
Can You Substitute Macadamia Nuts for Ricotta?
When you think of lasagna, you think of hearty, delicious, rich comfort food. So, if you want to replace the ricotta cheese in your lasagna recipe, you probably want to do it with something equally as luxe.
Enter macadamia ricotta. Macadamia ricotta is a healthy, hearty alternative to traditional ricotta cheese in lasagna.
This vegan option is made by pulsing macadamia nuts, nutritional yeast, lemon juice, salt, garlic and onion powder, and Italian herbs in a food processor.
Then, it's ready for your lasagna recipe!
The moisture content will be lower, so make sure to account for this in your other ingredients and in the temperature at which you cook your lasagna.
Final Thoughts
Lasagna can certainly be made without ricotta cheese.
In fact, some chefs prefer it this way!
Experiment with other dairy and non-dairy options to find your personal preference for ricotta-free lasagna.
About the author
Charlie and Courtney started Prepared Cooks in 2020 as an informational food blog, that helps answer some of the most common food questions.
They strive to publish content that focuses on the simple and essential tips for preparing cooks, from beginners to experts!