Once in a while we are blessed to come across someone who truly inspires us — not just to improve ourselves but also to improve the world we live in.
Jennifer Iacovelli, founder of Simple Giving Lab and author of Simple Giving: Easy Ways to Give Every Day (affiliate), is an outspoken ray of sunshine who believes giving to others shouldn't be complicated or difficult and shows us how. This post contains affiliate links.
Simple Giving: Easy Ways to Give Every Day
I first found Jennifer completely by accident. When I first started blogging, I came across a random blog called Another Jennifer. Initially, I was intrigued by the name — being one of thousands upon thousands of Jennifers, I instantly "got" her blog name.
What kept me reading was amid her posts, she kept sharing tidbits, information and ideas about simple ways we could wrap giving and generosity into our everyday lives.
Jennifer clearly lives her life this way and inspired me to look at how I could make small changes to make a positive impact for others. To say the least – Another Jennifer was my first "blog crush" and I continue to admire her today.
Taking her dedication to giving back to the global community, Jennifer has written a fabulous book called Simple Giving: Easy Ways to Give Every Day, which explores the many ways we can give and offers us fresh, fun, insightful and practical ways anyone can weave giving into their daily lives.
A Look into Simple Giving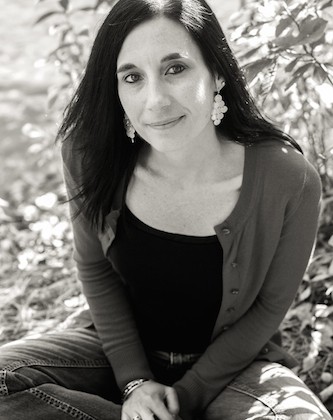 Jennifer was kind enough to take some time out of her day to offer some ideas for us to start using today. But I encourage you to expand beyond these initial steps and learn how to incorporate giving into your lives.
Question: Most of us will donate every once in a while when a friend is fundraising or when the Salvation Army Santa is ringing his bell at the govern store. But what are some steps we can take right now to incorporate giving into our daily lives that might not necessarily involved donating money or a specific event to inspire us?
Jennifer: The key is to start making giving top of mind so that you recognize opportunities when they present themselves. It could be sending in extra money for a field trip fee to cover one of your child's classmates who can't afford it or offering to babysit for a single mom so she can have some time to herself.
Take some blankets you no longer use to your local homeless shelter or write a thank you not to someone who made an impact on your life. And don't forget to talk to your kids, friends, family and others about your actions to inspire them to do the same or join you as a simple giver. The possibilities are endless.
The key is to start making giving top of mind so that you recognize opportunities when they present themselves. Click To Tweet
Question: What are examples of a few, more unique, random acts of kindness that people could do today?
Jennifer: One of my favorite random acts of kindness is to put "coffee on the wall. The idea is to purchase an extra coffee (or sandwich, etc.) when you place your order and tell the cashier to put that purchase "on the wall." I've heard of this being used to stat homeless people can come in and grab a hot coffee or sandwich, sort of like a coupon. It can become contagious when others get wind of what's going on.
You could also feed a parking meter with quarters or shovel a neighbor's driveway when they are asleep or away at work.
Question: What are some ways we might leverage social media to give it forward, inspire others and ultimately make giving sustainable over time?
Jennifer: Social media is a great tool to use for giving it forward since we already have an audience that have some influence over. If people are following you, hopefully they want to hear from you!
Social media is a great tool to use for giving it forward! Click To Tweet
Sharing your experiences with giving can be power. Chick in to the organization you are volunteering for and take some photos (if appropriate) of you in action. Talk about how it feels to e there and why it's important you work with the organization.
Ask people to join you in supporting a cause and give them specific ways to take action — sharing a post, donating small items from a wish list, showing up to an event, watching a video, etc. Participate in Twitter chats on tops that are important to you.
Networks like Mom Bloggers for Social Good and ONE.org do a great job of getting their members involved in global conversations, and you can join for free. Share the stories that inspire you to give or want to give more. Talk about it. Open the conversation about giving tso that others will be inspired to join you!
Question: In your book Simple Giving, you also look at the research behind generosity and kindness. What were some of the most surprising statistics or scientific findings about giving and philanthropy that you discovered during your research for this book?
Jennifer: I was fascinated by some of the research that linked giving to our health and well-being. While it makes sense to say that giving makes us feel happier — because it does! — I was surprised to see that it affects our physical health as well.
One study actually found lower inflammation levels in those whose lives included compassion, altruism and greater meaning. Higher inflammation levels are like to stress, cancer and other diseases. Another study reported that a combination of grit and gratitude has been shown to decrease suicidal thoughts, independent of depression symptoms.
I also found the idea that we pull to give might have an evolutionary aspect to it fascinating – o.e. we reward those who are more giving and punish those who are not. Sort of a surreal of the giving-est.
Expand Your Giving
I cannot recommend Jennifer's book enough. Simple Giving: Easy Ways to Give Every Day is as insightful and practical book that make us rethink charity and how we can make a difference.
This book would make the perfect gift for someone you love that is already active in their communities. Or check it out to expand beyond your current horizons and see just how simple giving can be.
Tell me: How do you incorporate simple giving into your daily life?
About Jennifer: Jennifer Iacovelli is a writer, speaker and consultant. As chief engagement ofer of the Another Jennifer Writing Lab, Jennifer helps entrepreneus, bloggers and nonprofits tell their story. She is also the author of the Another Jennifer blog and creator of the Simple Giving Lab. She writers for Mom Bloggers for Social Good as part of the Global Team of 200 and is a regular contributor to World Moms Blog and HuffPost divorce. Jennifer is also a contributing author of the book The Mother Of All Meltdowns. Her work has been featured on GOOD, BlogHer, USAID Impact, Feed the Future and the PSI Impact blog.