Pumpkin Spice Latte Recipe
Embrace the cozy, comforting flavors of autumn with our homemade Pumpkin Spice Latte Recipe.
Our recipe captures the essence of a pumpkin patch in a cup, with a harmonious blend of rich espresso, velvety steamed milk and a medley of aromatic spices like cinnamon, nutmeg, and cloves.
As the leaves begin to turn and there's a hint of crispness in the air, there's no better way to celebrate the season than by sipping on this beloved fall beverage.
It's a warm and inviting treat that will envelop your senses in the warmth of the season.
Be sure to check out the rest of our easy drink recipes, too!
This post contains affiliate links.
Pumpkin Spice Latte Recipe is one of the most popular beverages in the United States during the autumn months with fall spices and pumpkin puree.
With a delicious pumpkin flavor for half the price of the store-bought Starbucks pumpkin spice latte, you can make your own pumpkin spice lattes using fresh ingredients that you can control.
Pumpkin Spice Latte Recipe ingredients
Pumpkin season is just around the corner, so it is time to learn how to make this coffee shop version of pumpkin spice coffee drinks at home.
That way, you can control what goes into them to make healthy recipes with no artificial flavors.
For this DIY pumpkin spice latte recipe, all you need is a few ingredients and about 15 minutes.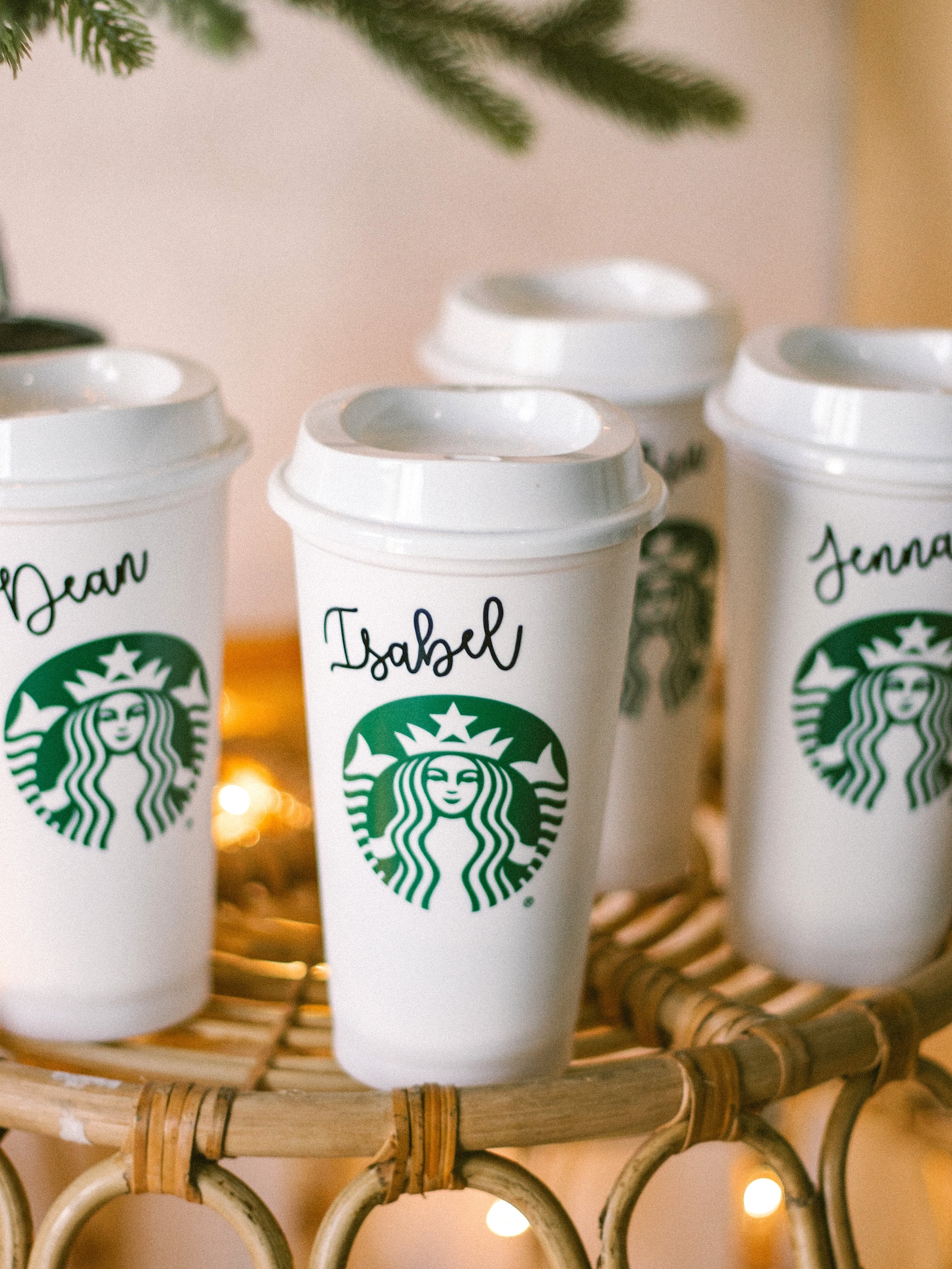 BPA Free Plastic Starbucks Cup Personalized Hot Cups with Name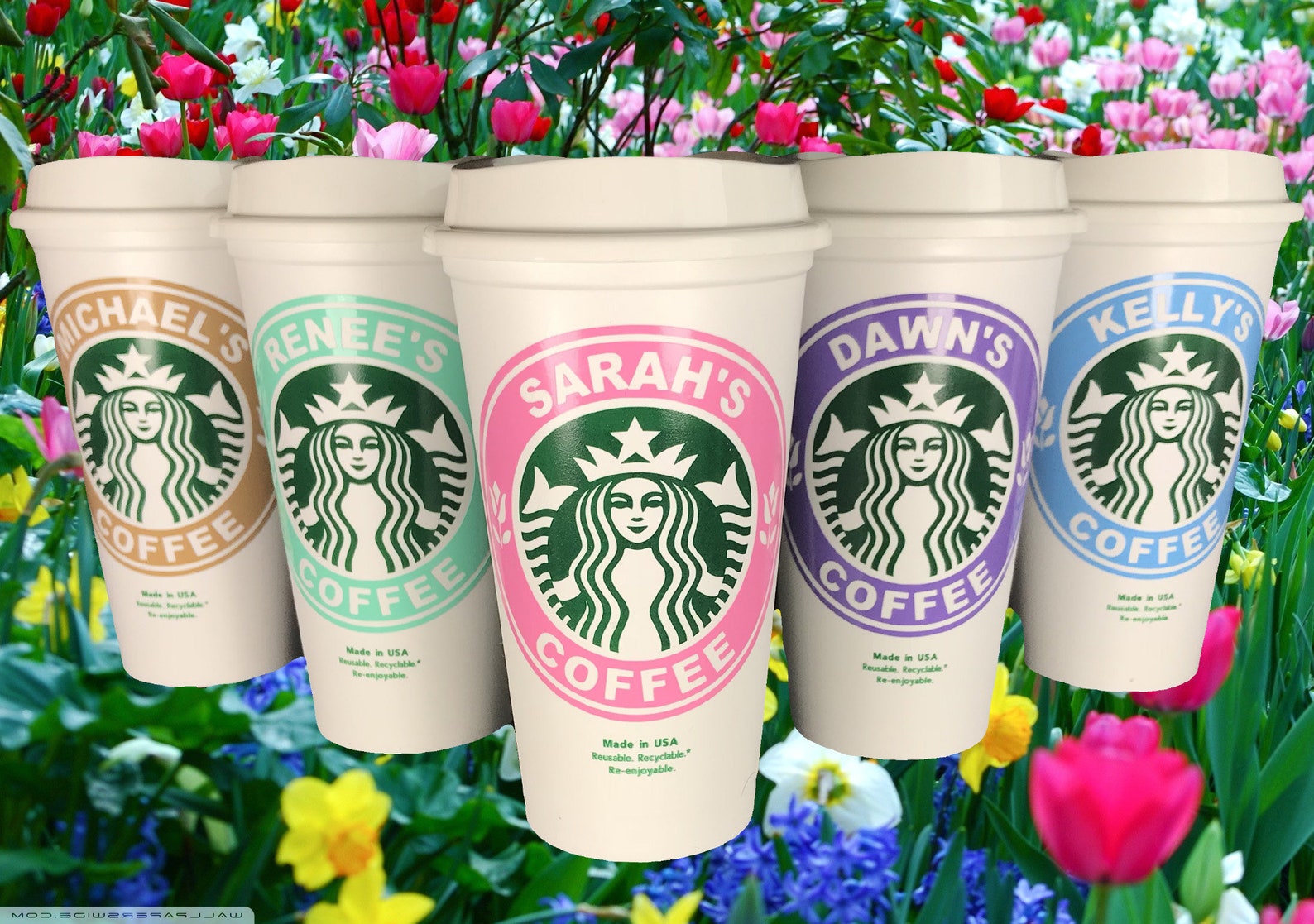 Starbucks Personalized – Spring & Summer Starbucks Coffee Travel Mug Tumbler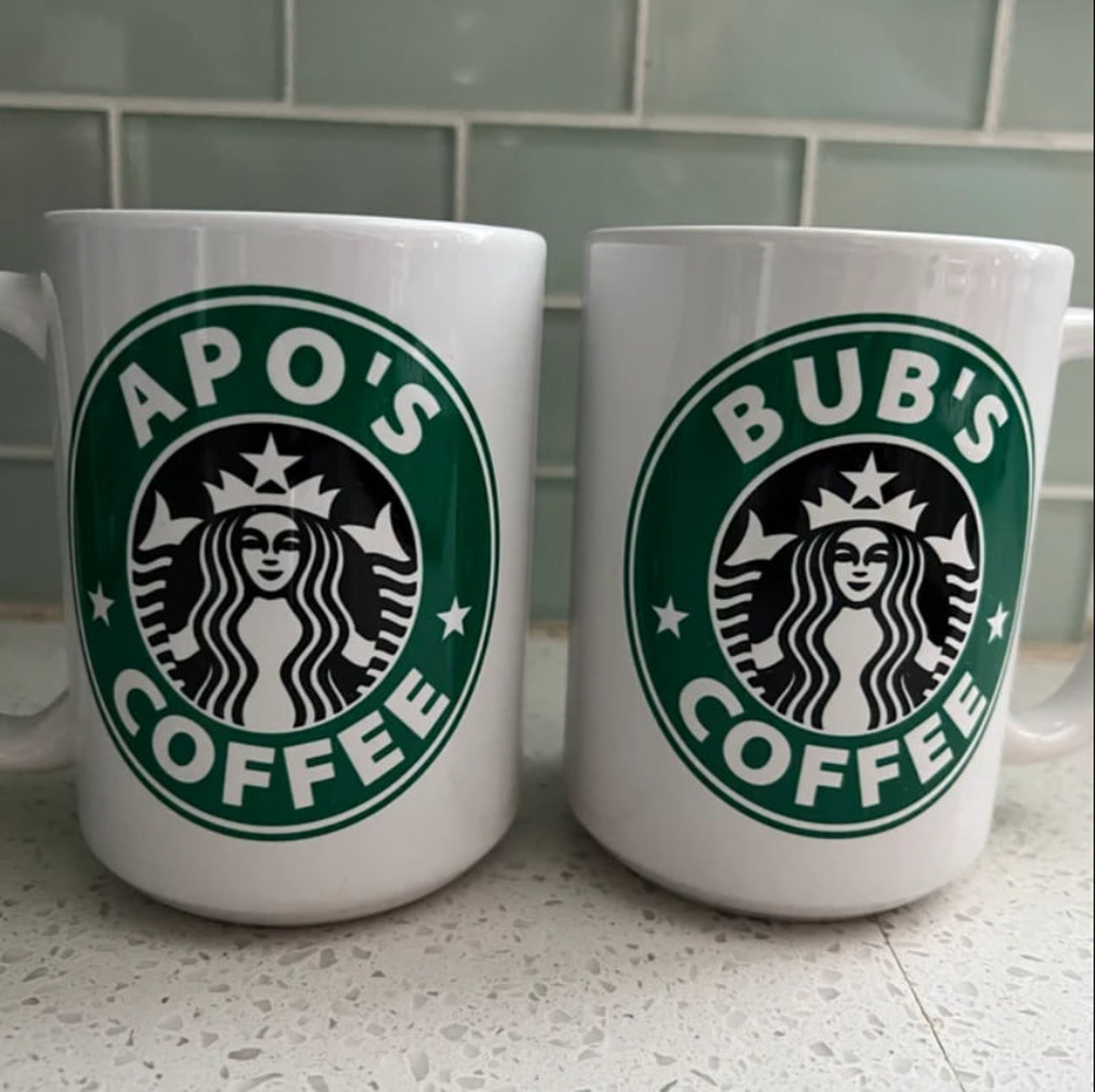 Personalized Starbucks Name Coffee Mug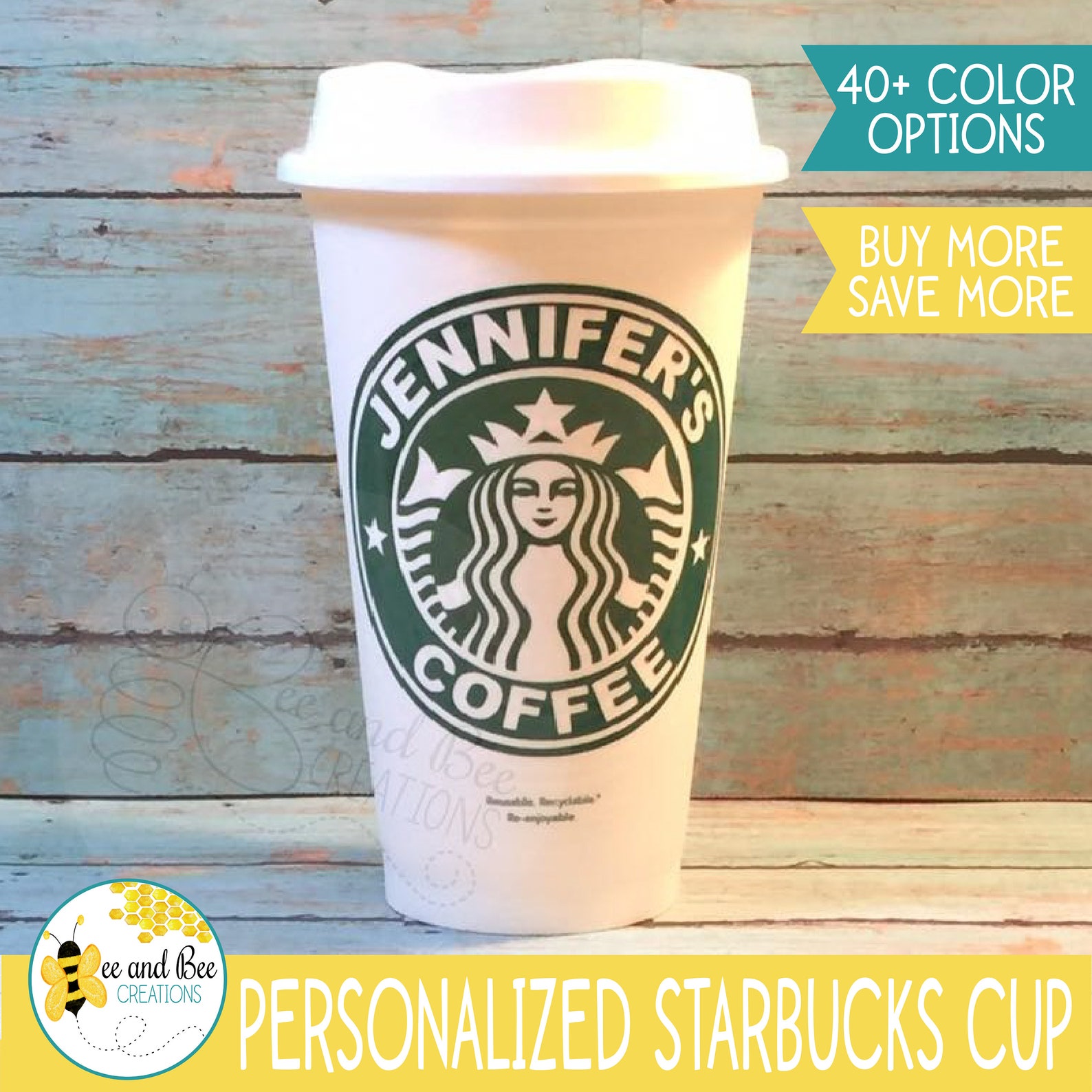 Personalized Starbucks Cup

Ingredients needed:
These are the basic ingredients for this homemade pumpkin spice latte recipe. When you are ready, get the measurements and directions from our recipe card at the bottom of the page.
Sauce ingredients:
Pumpkin puree: Not pumpkin pie filling.
Brown sugar: Dark or light brown sugar.
White sugar
Ground nutmeg
Ground cinnamon
Ground ginger
Ground cloves
Pumpkin spice latte ingredients:
Whole milk
Espresso or strong coffee
Pumpkin sauce
For garnish:
How to make a pumpkin spice latte from scratch?
First, to make the sauce put all of the sauce ingredients in a small saucepan and let it simmer on medium heat for about 10 minutes.
Then, put the sauce into a food processor or high-powered blender and process until it is very smooth.
Bosmarlin Large Ceramic Coffee Mug
NOVA CERAMICS Reusable Coffee Cup
Large Ceramics Coffee Mugs
Large Ceramic Coffee Mugs
Now, put the sauce into a jar with a lid and keep it in the refrigerator for up to a week.
Pumpkin spice latte:
To begin, make two ounces of espresso or strong coffee.
Then, warm and froth eight ounces of whole milk.
Now, pour two ounces of the sauce and the espresso into a 16-ounce cup and stir well.
Last, pour the milk into the pumpkin mixture and stir. Top with whipped cream and cinnamon before serving.
Recipe variations:
Dairy-free: Make this a dairy-free pumpkin spice latte using oat milk, coconut milk, almond milk, or whatever kind of non-dairy milk you like. You could even use soy milk.
Pure vanilla extract: Add half a teaspoon of pure vanilla extract for a delicious aroma.
Naturally sweetened: Use pure maple syrup to sweeten your drink instead of sugar. It goes great with the pumpkin spice flavors. You can also use sugar-free syrup and sugar substitute.
Decaf: If you are trying to cut down on caffeine, you can use decaf coffee.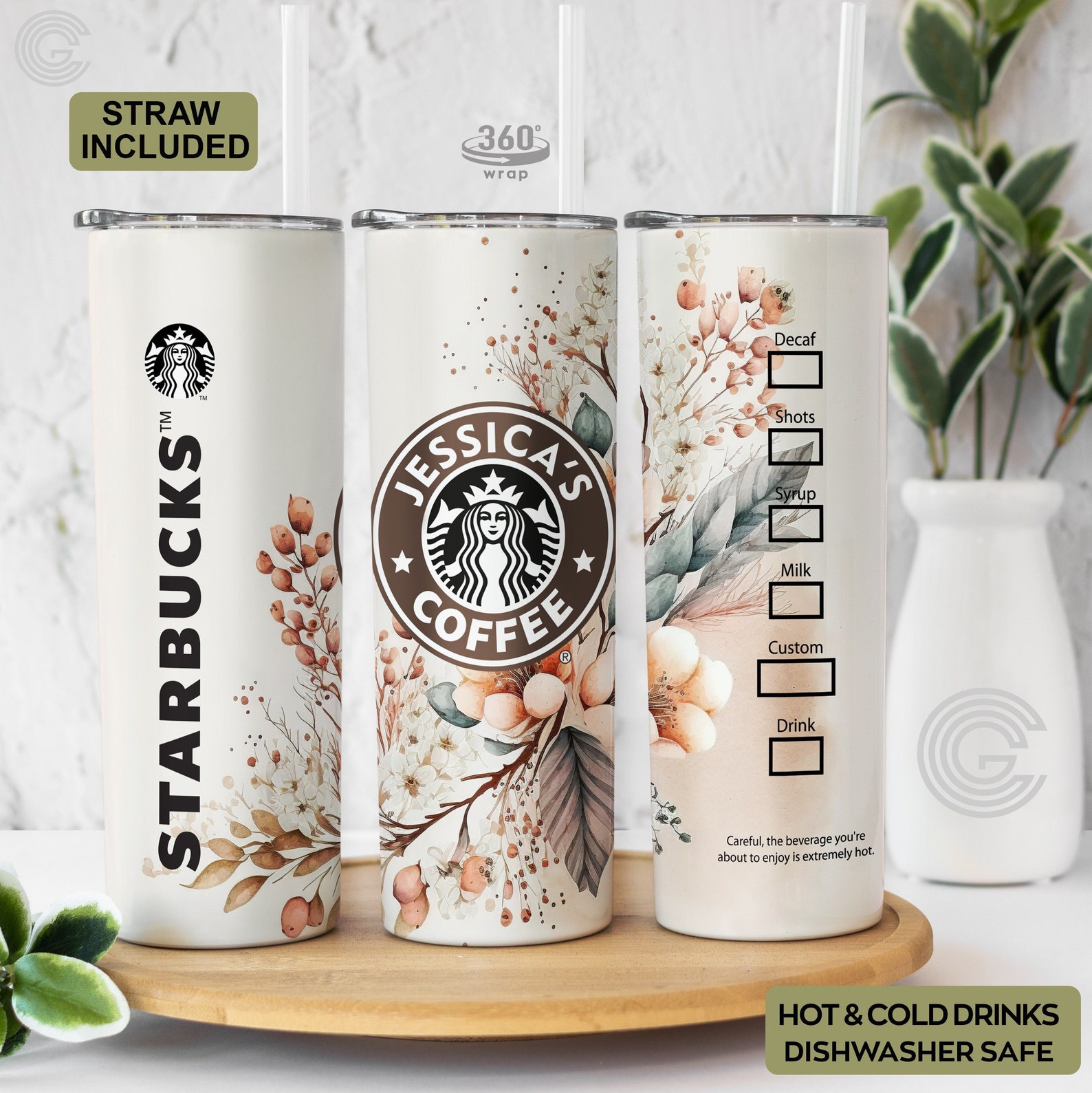 Starbucks Boho Flowers Tumbler Personalized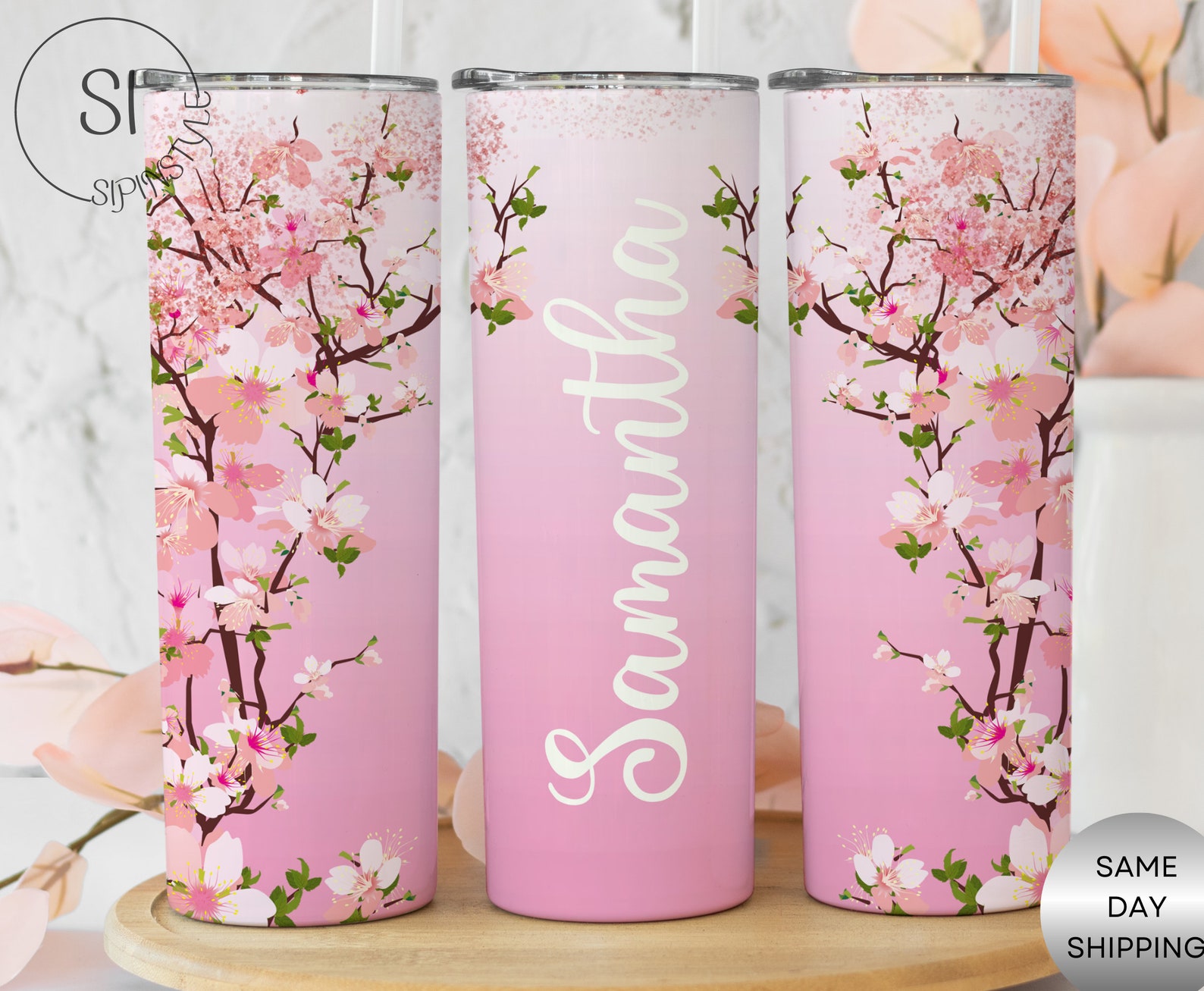 Cherry Blossom Tumbler Personalized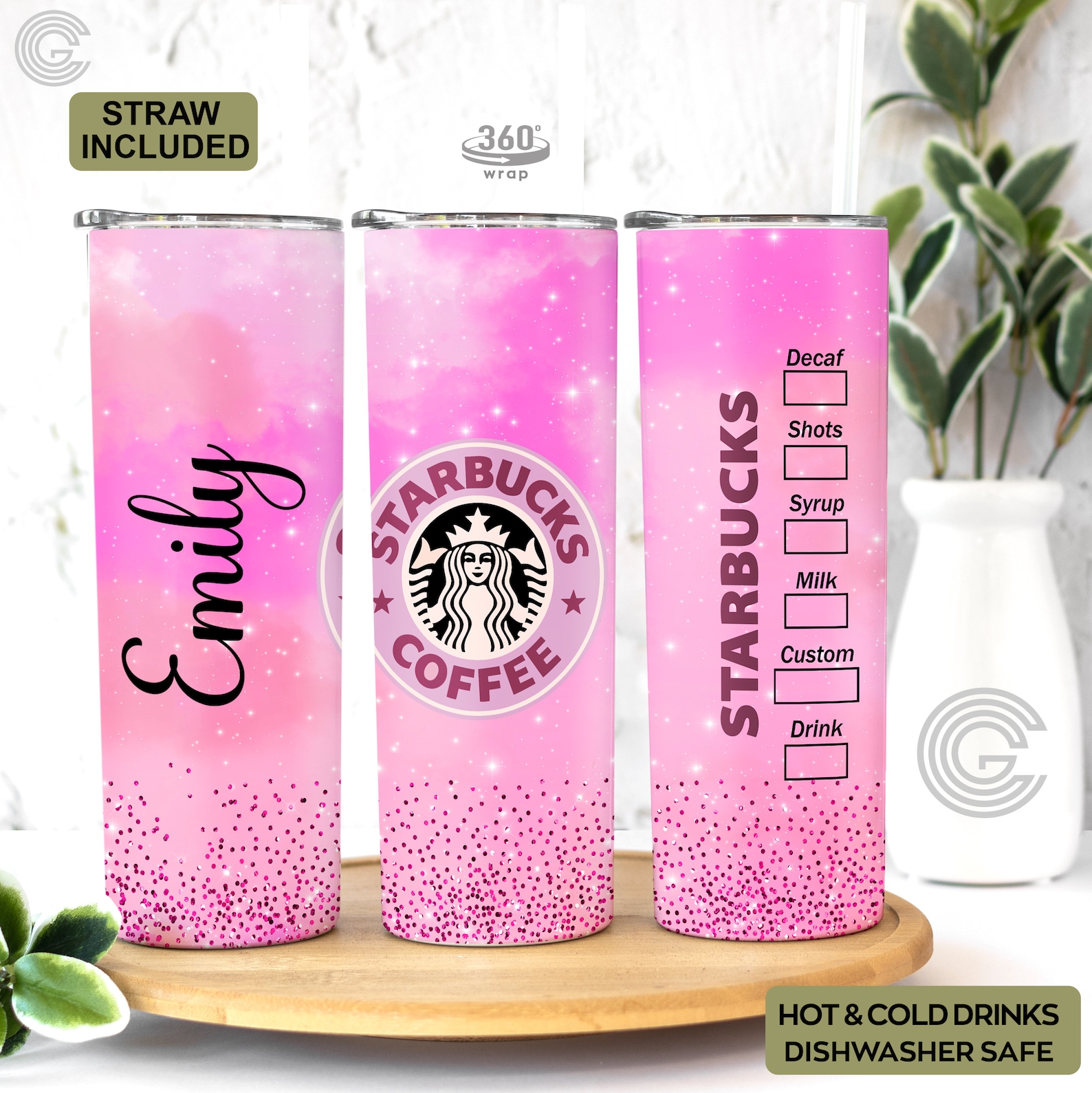 Custom Starbucks Cup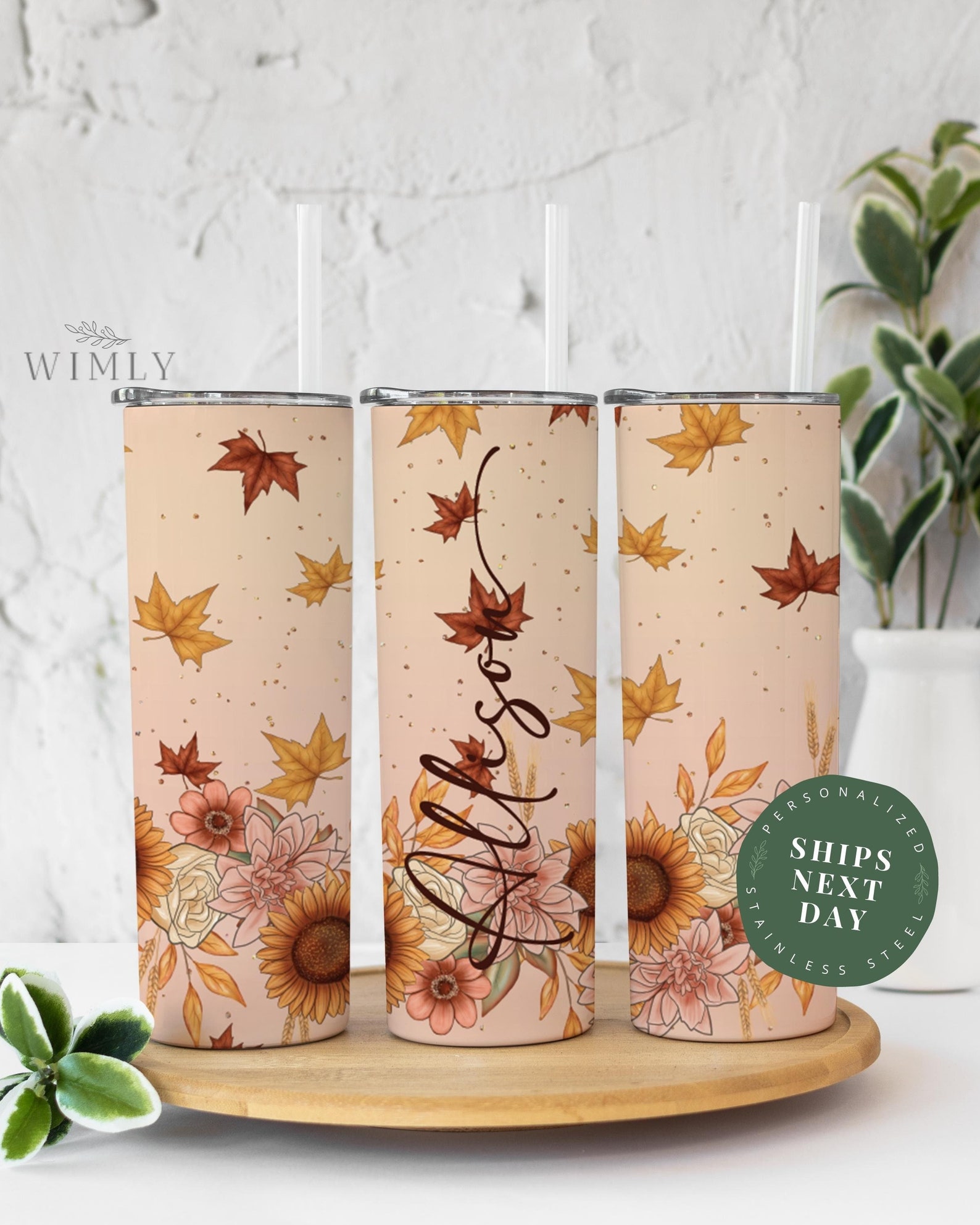 Personalized Fall Inspired Tumbler With Straw

Chocolate pumpkin spice latte: Add cocoa powder to your pumpkin mix for an intense chocolate flavor.
No fat: For those who are trying to cut fat from their diet, try using a fat-free Cool Whip.
More coffee flavor: To give your pumpkin spice latte extra coffee flavor, add a teaspoon of coffee extract.
How to serve:
You can serve this pumpkin spice latte hot or cold so you can even enjoy the flavor during the summer at the pool or backyard barbecue. Here are some awesome serving ideas to try. Share your own in the comments section at the bottom of the page after the recipe notes.
This pumpkin coffee goes great with roasted butternut squash, pumpkin muffins, pumpkin pie, or these creamy pumpkin pie cheesecake bars.
Give your pumpkin milk mixture a tropical theme with a few spoonfuls of coconut cream. You can even add some sweetened flaked coconut.
Add ice for a cold brew and you can drink this delicious concoction any time of the year.
You can always add some more pumpkin pie spice to your homemade pumpkin spice latte. Sprinkle it on top of the whipped cream for more pumpkin flavor.
If the kids want to have some of your pumpkin spice latte, just use decaf coffee and they can have their own.
Try this DIY pumpkin spice latte with a scoop of vanilla ice cream on top.
Use leftover pumpkin spice latte to make a pumpkin spice smoothie or shake.
Frequently asked questions
How do I make my own pumpkin pie spice?
Also known as just pumpkin spice or pumpkin spice seasoning, you can make this popular baking ingredient with just a few warm spices of your own. Your homemade version can be adjusted to your liking with the simple ingredients of cinnamon, allspice, nutmeg, ginger, and cloves.
Add other spices and mix up the amounts you use depending on your taste.
Bosmarlin Large Ceramic Coffee Mug
Bosmarlin Large Ceramic Coffee Mug
Seceles 15 Oz Large Ceramic Coffee Mug
Tsreinh Extra Large Ceramic Coffee Mug
Is this the same recipe as the Starbucks Pumpkin Spice Latte?
All coffee shops have their own recipe or version of pumpkin latte drinks. You can expect all coffee shop lattes, including your local coffee shop, to have espresso, sugar, pumpkin puree, pumpkin spice, and artificial and natural flavors in their pumpkin lattes. Starbucks pumpkin mixture is made with canned pumpkin purée and pumpkin spice, and they have their own sauce.
What are the nutrition facts in this recipe?
Each serving is 203 calories, 22 grams of carbs, 22 grams of sugar, 28 mg of cholesterol, 7 grams of fat, 4 grams of saturated fat, and 121 mg of sodium. On the other hand, it also has 1 mg of iron, 310 mg of calcium, 432 of potassium, 2 grams of unsaturated fats, 1 mg of vitamin C, 9 grams of protein, and 2,759 units of vitamin A.
How to store leftovers:
Store: You can store your leftover pumpkin spice latte in an airtight container or jar and keep it refrigerated for one to two days.
Freeze: Pour some of your leftover latte into ice cube trays and freeze to add a touch of pumpkin spice coffee to any drink.
Thaw: Refrigerate frozen leftovers overnight for the best results.
Reheat: To reheat, microwave for 30 to 60 seconds.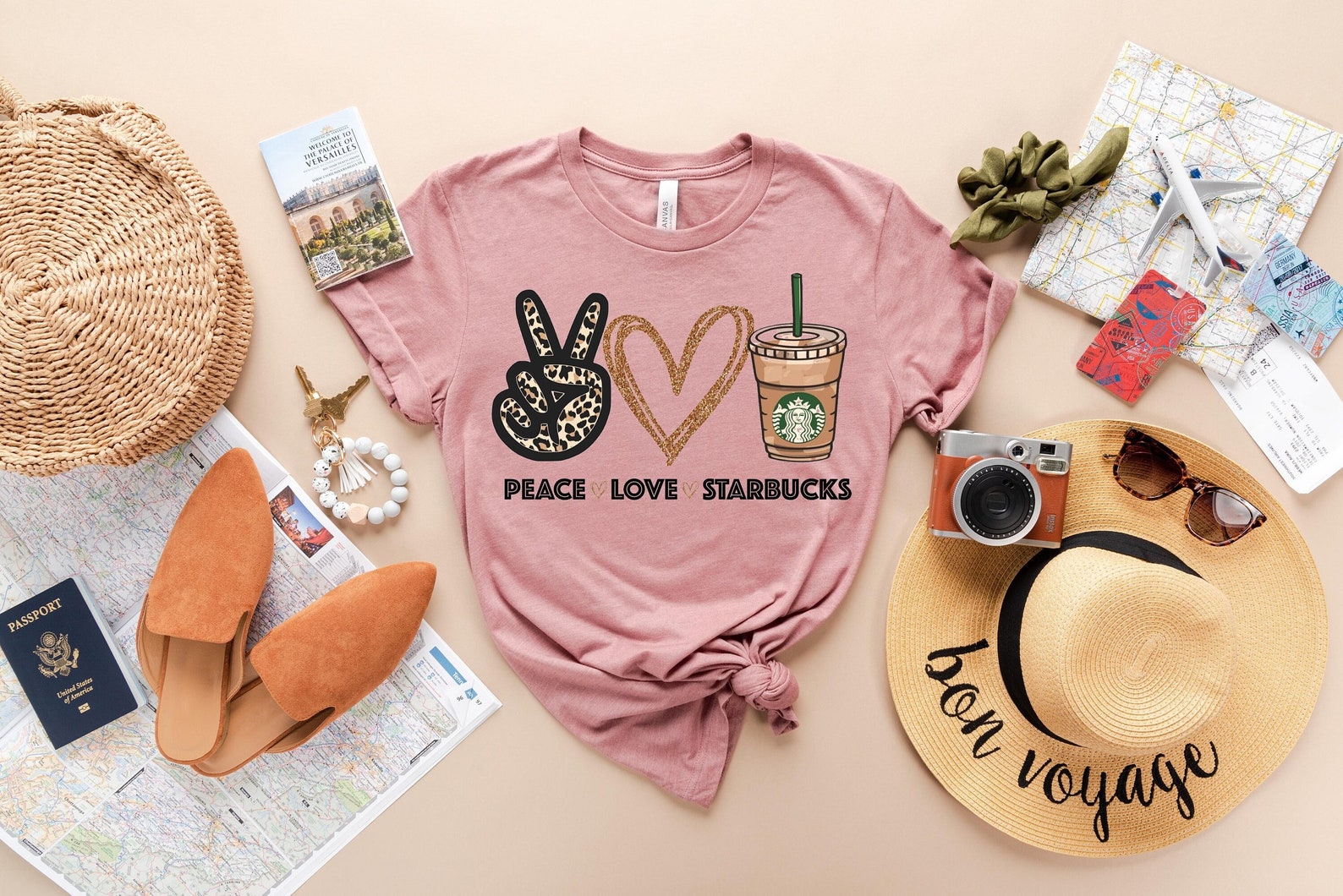 Peace Love Starbucks Shirt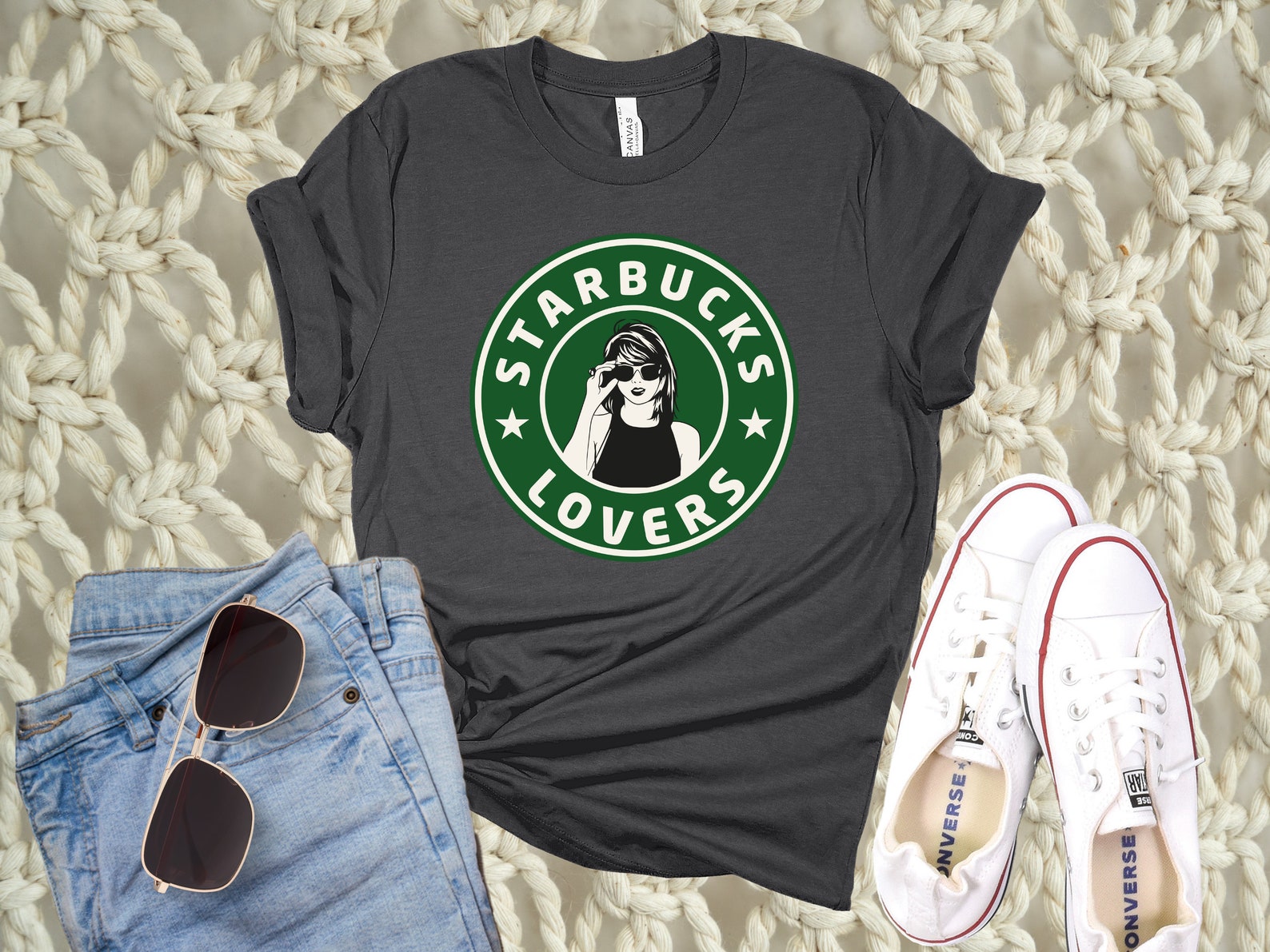 Taylor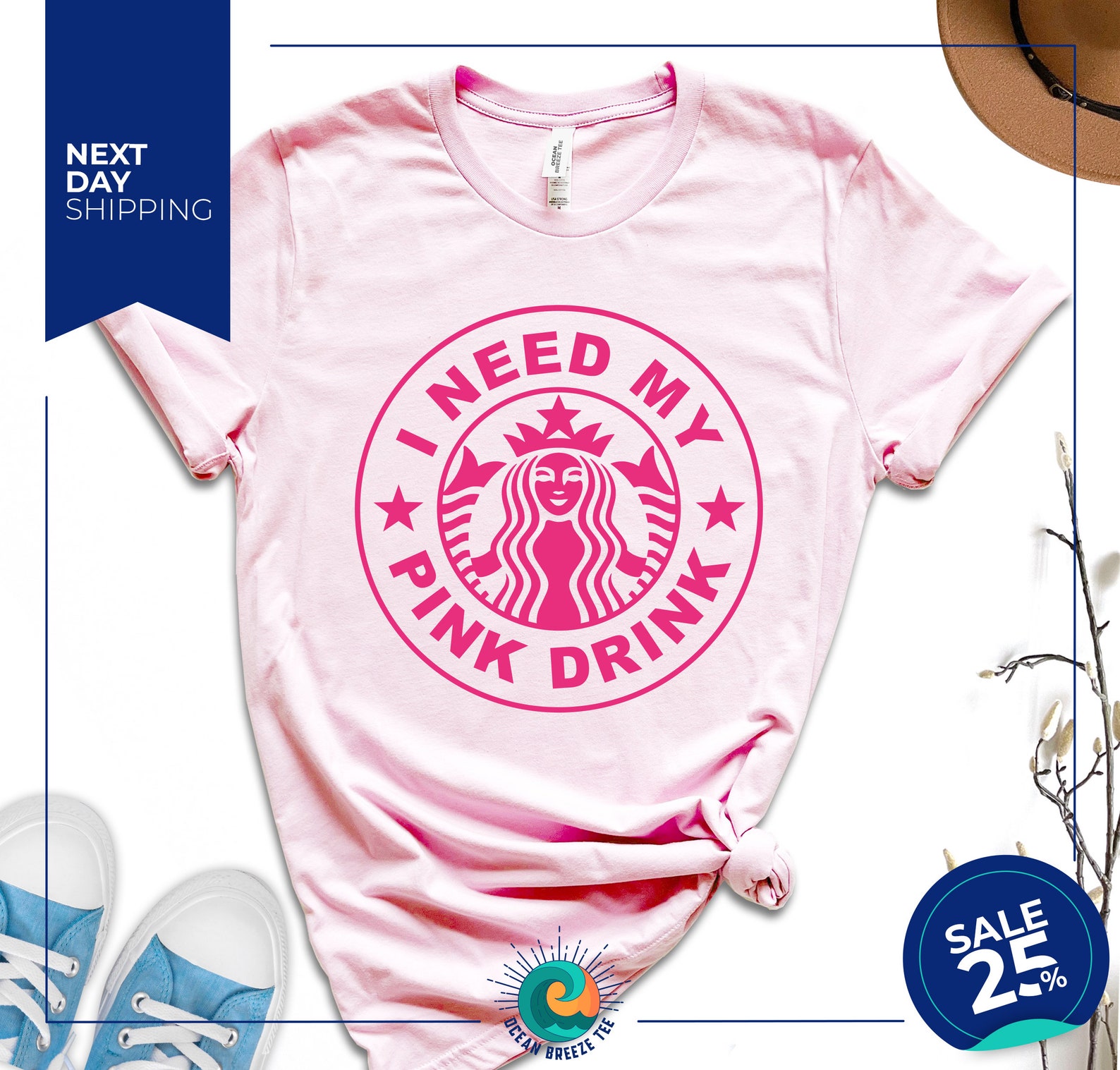 I Need My Pink Drink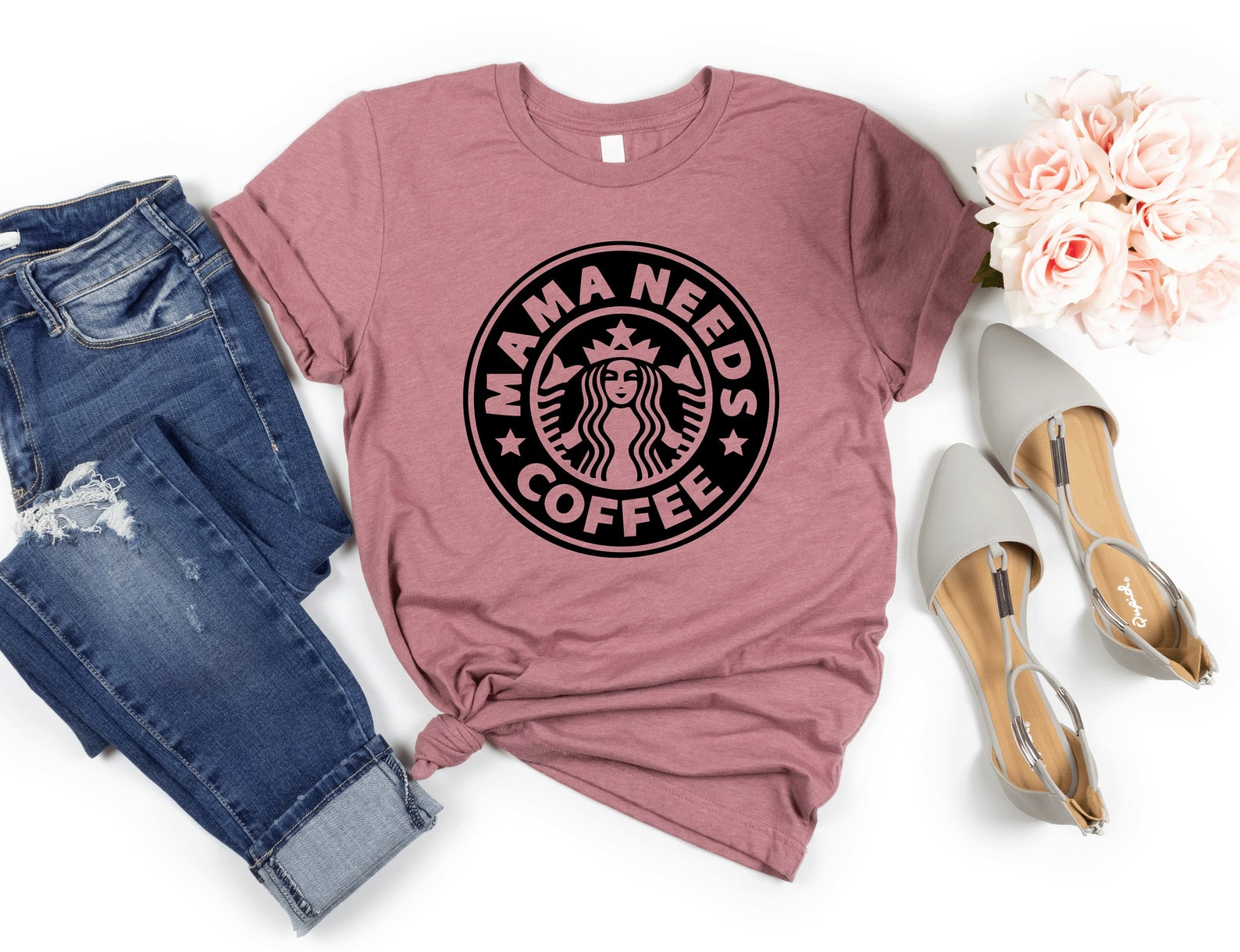 Coffee Lover Shirt

Recipe tips:
For the best pumpkin spice latte, use fresh ingredients and the highest quality spices. You can even make your own homemade pumpkin puree instead of canned pumpkin puree. Real pumpkin puree will give you more pumpkin flavor than the kind you get in the can.
If you have an espresso machine with a milk frother, you can make this drink even easier.
You could also use a high-speed blender. The rest of us will have to froth the steamed milk by hand with a whisk.
Looking for more pumpkin recipes? We have lots of them on our food blog.
For the creamiest pumpkin spice latte, use whole milk. But, if you are cutting fat and calories, 2% or skim will work too.
You can use maple syrup or honey instead of sugar if you like.
If espresso is too strong for you, feel free to use regular coffee.
Similarly, you can also substitute regular coffee or espresso with your favorite flavored coffee. It would be excellent with pumpkin spice coffee flavor.
Pumpkin Spice Latte Recipe
Embrace the cozy, comforting flavors of autumn with our homemade Pumpkin Spice Latte Recipe with aromatic spices, espresso and steamed milk.
Ingredients
Pumpkin Sauce
1 cup pumpkin puree
1/4 white cup sugar
1/4 brown sugar
1/4 tsp cinnamon
1/4 tsp nutmeg
Pinch cloves
Pinch ground ginger
Pumpkin Spice Latte
¼ cup pumpkin sauce (above)
2 oz. espresso
8 oz. milk
whipped cream and cinnamon to garnish
Instructions
PUMPKIN SAUCE:
Add all of the sauce ingredients to a small saucepan and simmer for about 10 minutes, stirring from time to time.
Add the sauce to a food processor and pulse until very smooth. Transfer the sauce into a jar, cover with a lid and keep in refrigerated for up to 7 days.
PUMPKIN SPICE LATTE:
Prepare 2 oz of espresso and also froth 8 oz. of milk.
After that, add espresso to a mug, add 2 oz. of pumpkin sauce, and milk. Stir well to combine.
Top with whipped cream and sprinkle with cinnamon.
Recommended Products
As an Amazon Associate and member of other affiliate programs, I earn from qualifying purchases.
Nutrition Information:
Yield:

4
Serving Size:

1
Amount Per Serving:
Calories:

128
Total Fat:

2g
Saturated Fat:

1g
Trans Fat:

0g
Unsaturated Fat:

1g
Cholesterol:

7mg
Sodium:

179mg
Carbohydrates:

25g
Fiber:

3g
Sugar:

20g
Protein:

3g
Nutrient values are only estimates provided by online calculators. Various factors can change the nutritional information in any given recipe.