Passion Iced Tea Lemonade
Inspired by Starbucks beloved Passion Iced Tea Lemonade, this recipe takes a unique twist by completely omitting refined sugar.
Instead, it embraces the natural sweetness of an infused simple syrup made with honey, enhancing the delicate notes of lemongrass and cinnamon present in the Passion tea blend.
Be sure to check out the rest of our easy drink recipes, too!
This post contains affiliate links.
The vibrant passion fruit tea, with its tropical notes and delicate floral undertones, is perfectly balanced with the zesty kick of freshly squeezed lemonade.
But the true star of the show is the infused simple syrup, crafted with the pure sweetness of honey, which adds a delightful depth and richness to every mouthful.
This irresistible concoction is a true celebration of nature's finest ingredients, ensuring a burst of flavor in every refreshing glass.
When Was Iced Tea Invented?
Iced tea is believed to have been invented in the United States during the early 20th century.
The exact origin of iced tea is somewhat debated, but one popular story attributes its creation to Richard Blechynden, an English tea merchant.
According to the tale, in 1904, Blechynden was promoting tea at the St. Louis World's Fair on a hot day. Many fairgoers were not interested in drinking hot tea in the sweltering heat, so he decided to serve it cold with ice.
OXO Brew Tea Infuser Basket

OVENTE Electric Kettle Hot Water Heater

ROCKURWOK Whistling Tea Kettle

Tiesta Tea – Brewmaster Tea Infuser

The chilled tea proved to be a refreshing and popular alternative, and iced tea quickly gained popularity from that point forward.
Over time, iced tea became a staple beverage, especially during warm weather, and has since evolved into a wide variety of flavors and preparations enjoyed worldwide.
Why Is My Iced Tea Cloudy?
Iced tea can become cloudy due to a natural reaction that occurs when the tea is chilled. The cloudiness is often a result of the tea's tannins, which are organic compounds found in tea leaves.
When the tea cools down or is refrigerated, these tannins can combine with minerals in the water, such as calcium, and form tiny particles. These particles are insoluble in cold water and create a cloudy appearance.
Cloudiness in iced tea is generally harmless and doesn't affect the taste or safety of the beverage. However, some people may find it unappealing. To minimize cloudiness, you can try the following tips:
Use filtered water
Brew tea at a lower temperature
Avoid oversteeping
Add a splash of lemon juice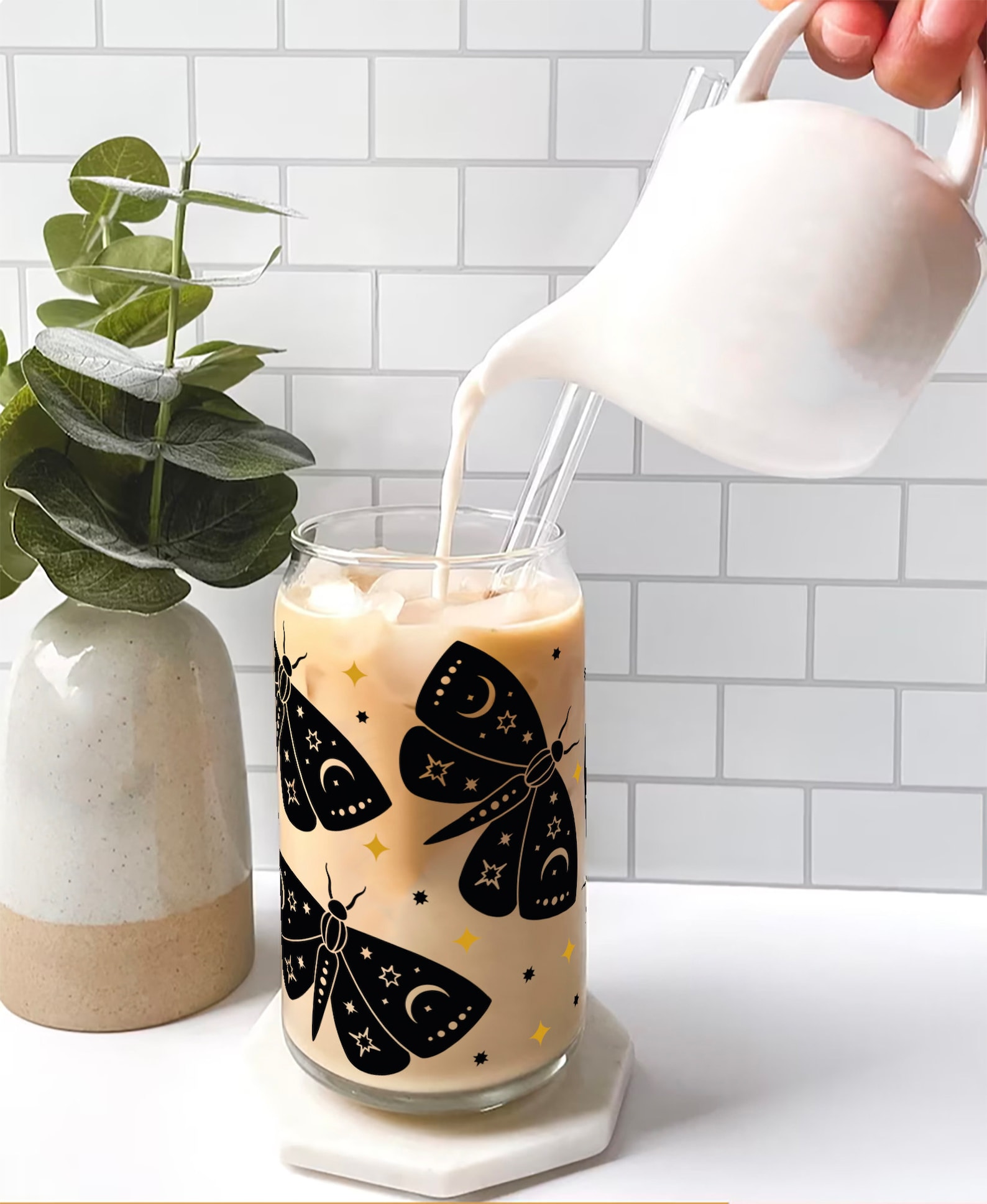 Black Butterfly Glass Iced Tea Cup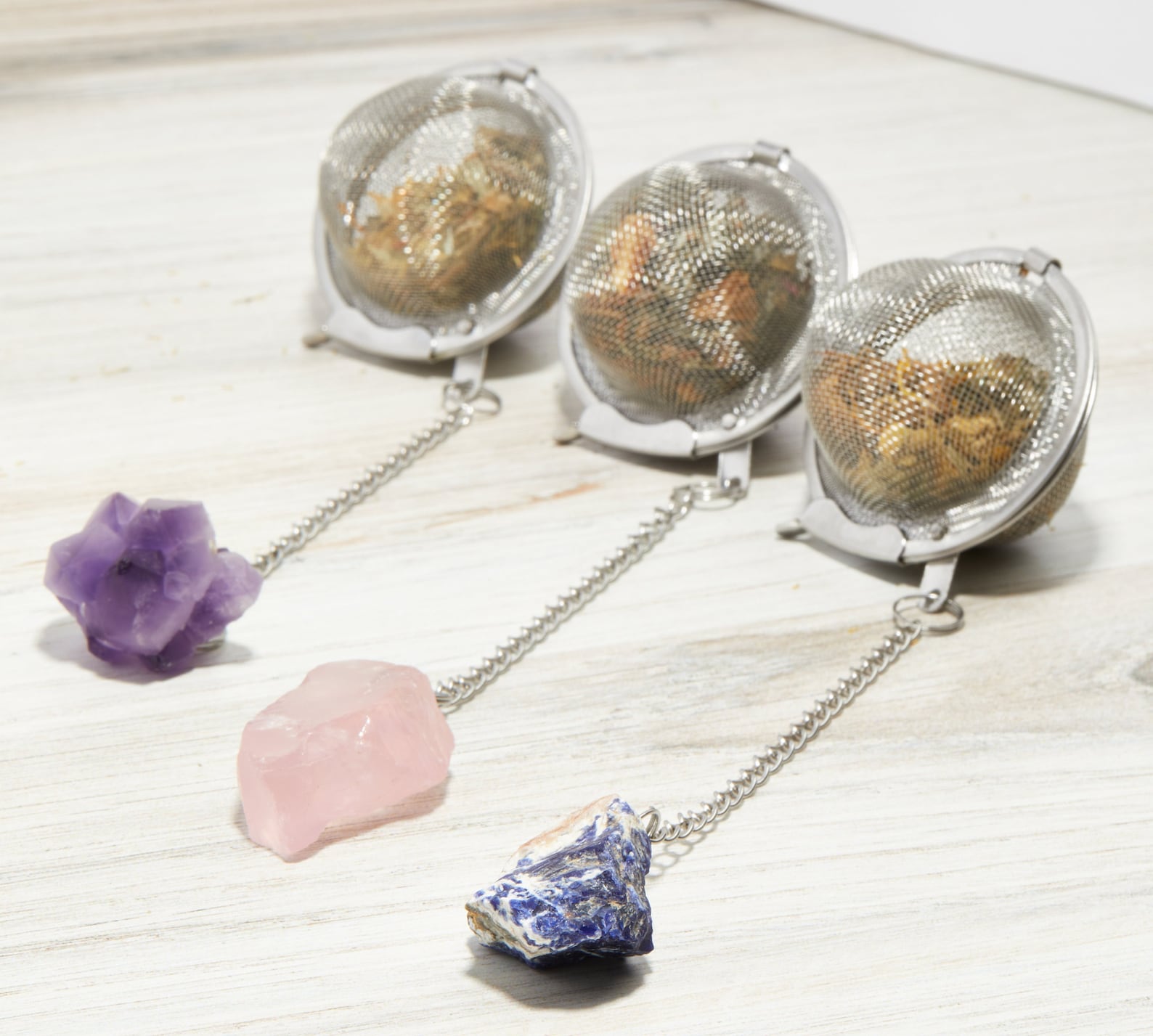 Raw Crystal Tea Infuser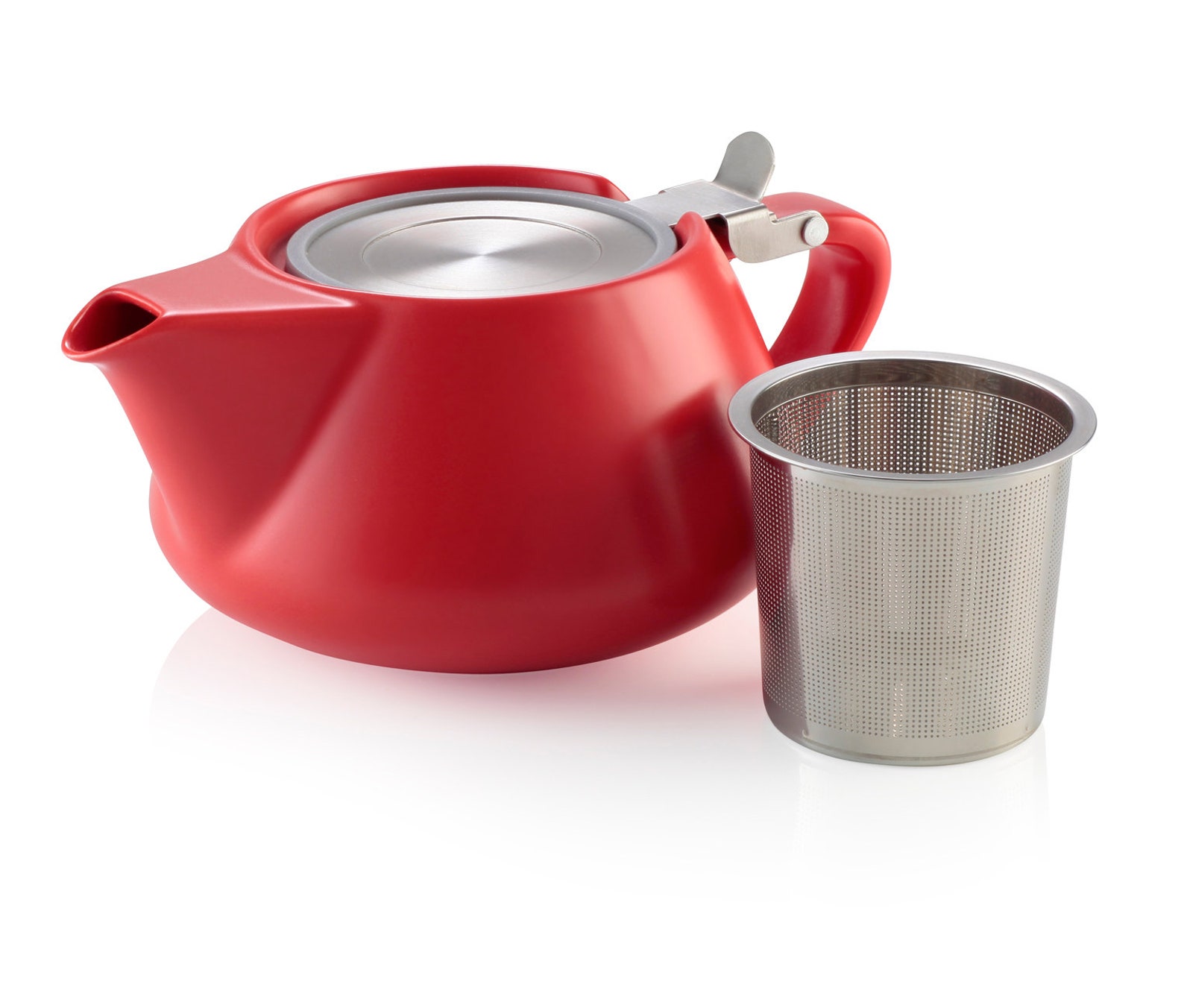 Teapot for loose leaf tea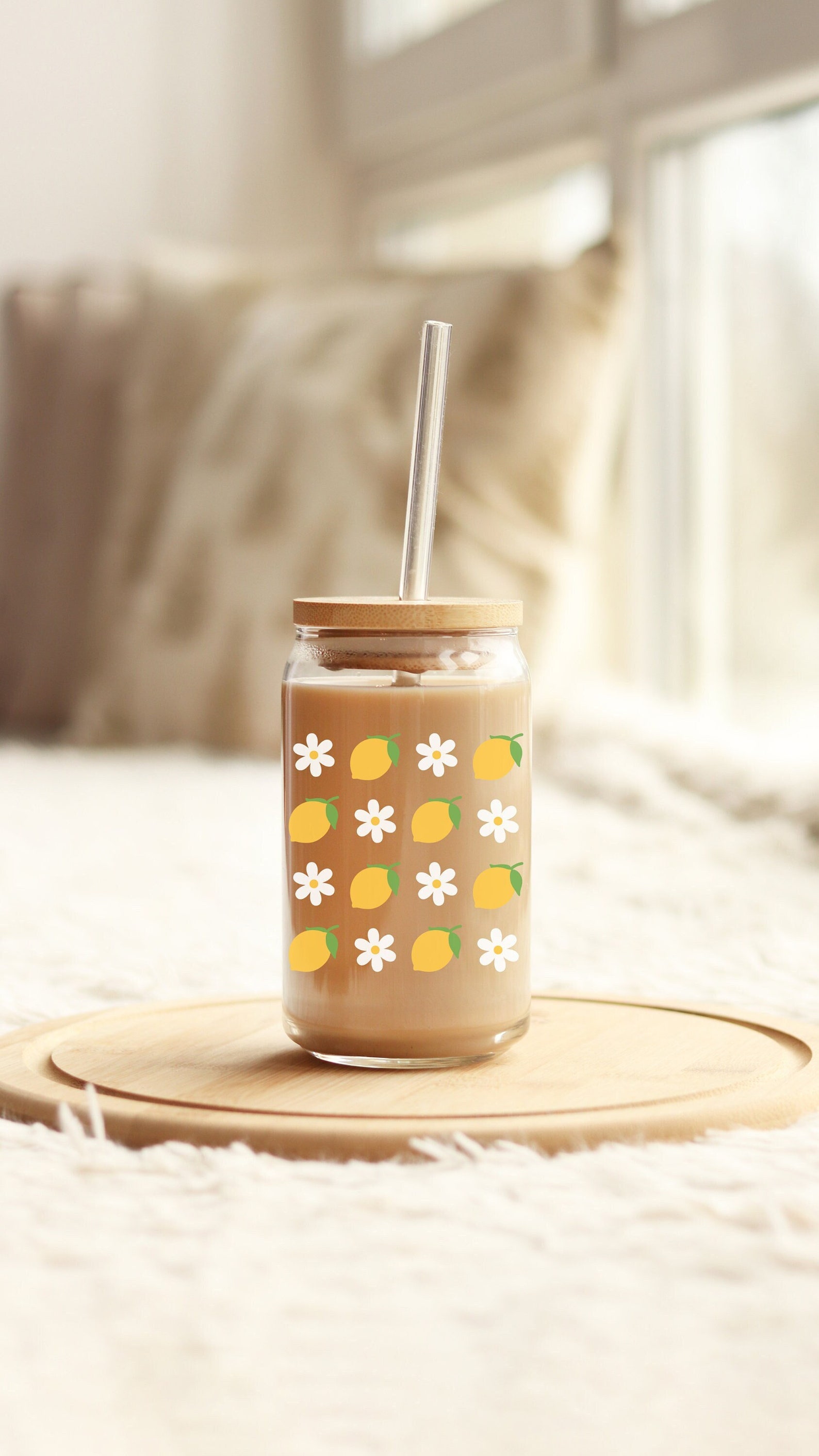 Flower Glass Iced Tea Can

If your iced tea does become cloudy, you can try to remedy it by gently stirring the tea or giving it a shake before serving.
Alternatively, you can strain the tea through a fine-mesh sieve to remove the particles causing the cloudiness.
More Iced Tea Recipes
Whether you prefer classic flavors with a refreshing twist or exciting new combinations that tantalize your taste buds, these iced tea recipes are sure to become your go-to beverages for staying cool and hydrated.
Grab your favorite glass, fill it with ice and prepare to indulge in the ultimate summer refreshment!
Whether you're relaxing by the pool, hosting a garden party, or simply in need of a rejuvenating pick-me-up, our Passion Iced Tea Lemonade is the perfect companion for those warm and sunny days, taking you on a flavor-filled journey with every sip.
Embracing the natural sweetness of an infused simple syrup made with honey, this drink is a harmonious blend of flavors that will quench your thirst and tantalize your taste buds.
Passion Iced Tea Lemonade
Inspired by Starbucks beloved Passion Iced Tea Lemonade, this recipe takes a unique twist by completely omitting refined sugar.
Ingredients
5¼ c. water, divided
4 Tazo Passion tea bags
¼ c. honey, preferably local
4" piece lemongrass, finely chopped

2 small cinnamon sticks
½ c. fresh lemon juice
Ice, to serve
Garnish: (optional)
Fresh lemon slices
Sprigs of fresh mint
Instructions
Bring four cups water to a rapid bowl in a teapot or saucepan. Remove from heat and add tea bags. Allow tea bags to steep for several minutes before discarding.
To prepare the infused simple syrup, combine a quarter cup water, honey, lemongrass, and cinnamon sticks in a small saucepan and place over medium heat. Simmer, stirring occasionally, until mixture is heated through and starts to thicken, approximately 4-5 minutes.
Remove from heat and pour through a fine mesh strainer to separate the solids from the liquid. Discard solids and set the remaining simple syrup aside to cool.
Combine the brewed tea, lemon juice, and remaining cup of water in a large pitcher. Add infused simple syrup, to taste, and stir to combine.
To serve, fill four chilled glasses with ice before adding the sweetened iced tea mixture. Garnish with lemon slices and sprigs of fresh mint, if using, and serve immediately. Enjoy!
Recommended Products
As an Amazon Associate and member of other affiliate programs, I earn from qualifying purchases.
Nutrition Information:
Yield:

4
Serving Size:

1
Amount Per Serving:
Calories:

141
Total Fat:

0g
Saturated Fat:

0g
Trans Fat:

0g
Unsaturated Fat:

0g
Cholesterol:

0mg
Sodium:

19mg
Carbohydrates:

37g
Fiber:

1g
Sugar:

18g
Protein:

2g
Nutrient values are only estimates provided by online calculators. Various factors can change the nutritional information in any given recipe.