Paper Plate Fall Leaf Wreath
Hey there, young artists and nature enthusiasts! Bring the enchantment of fall leaves right into your home with our Paper Plate Fall Leaf Wreath.
Imagine crafting your very own autumn masterpiece using silk leaves that capture all the stunning shades of the season.
This creative adventure is tailor-made for your child, allowing them to explore the beauty of nature while expressing their artistic talents.
Find even more fall family fun, educational ideas and recipes!
This post contains affiliate links.
And while it's geared toward kids, this wreath looks fabulous hung up – it's really a craft for any age.
Fall Wreath Meaning
Fall wreaths, often adorned with autumnal elements like leaves, pumpkins, pinecones and other seasonal decorations, are symbolic and hold various meanings:
Celebration of the Season: Fall wreaths are a visual celebration of the autumn season, marking the transition from the warmth of summer to the cooler months of fall. They represent the changing colors of leaves, the harvest season, and the natural beauty that comes with this time of year.
Welcoming and Hospitality: Wreaths, in general, have been used historically to welcome guests. A fall wreath on your front door can symbolize a warm welcome to visitors and a sign of hospitality.
Nature's Beauty: Autumn wreaths celebrate the beauty of nature during this season. Leaves in various shades of red, orange and yellow are commonly used, along with other natural elements like acorns and berries.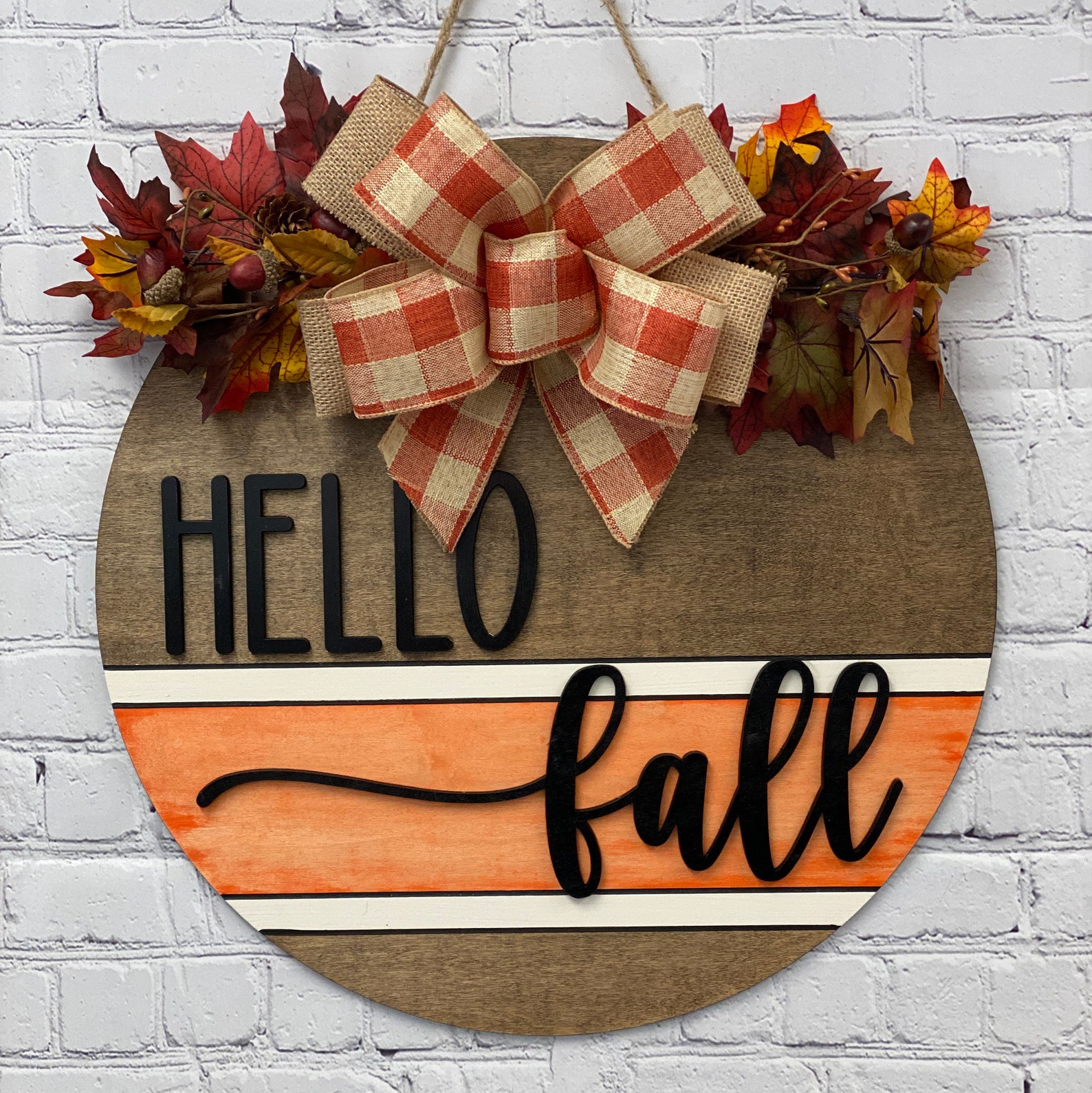 Hello Fall Door Hanger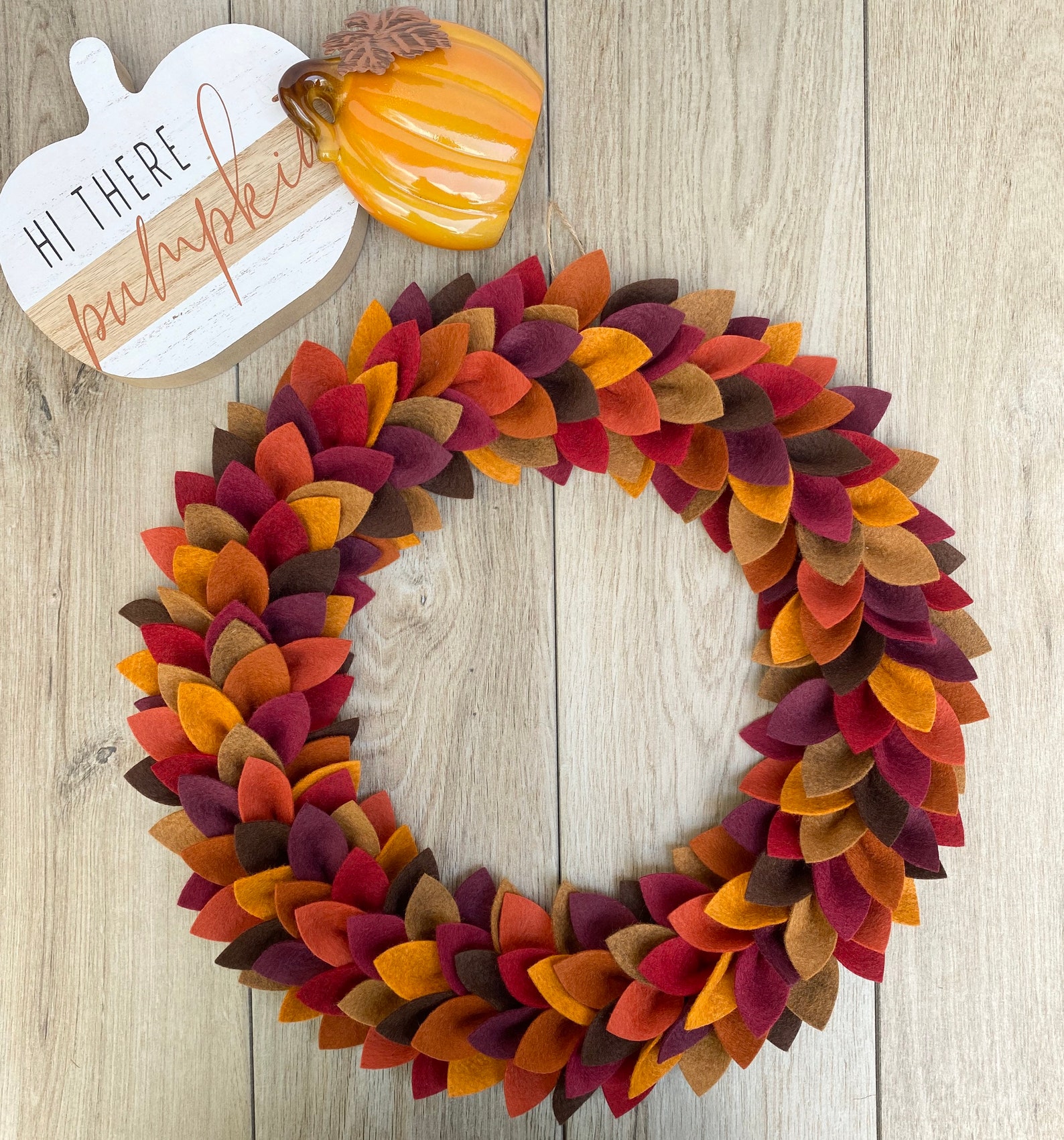 FALL Felt Wreath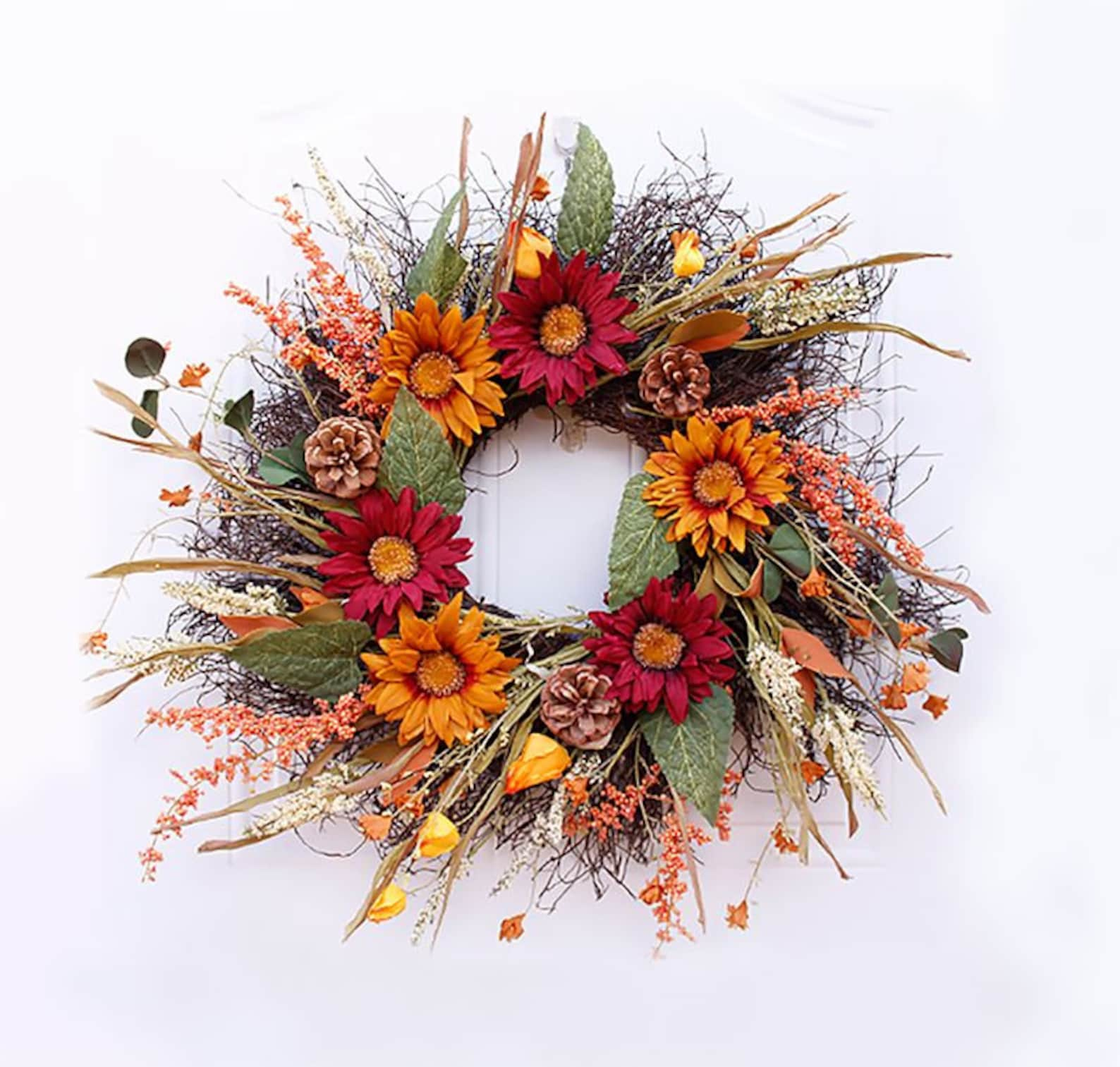 Sunflower Wreath for Fall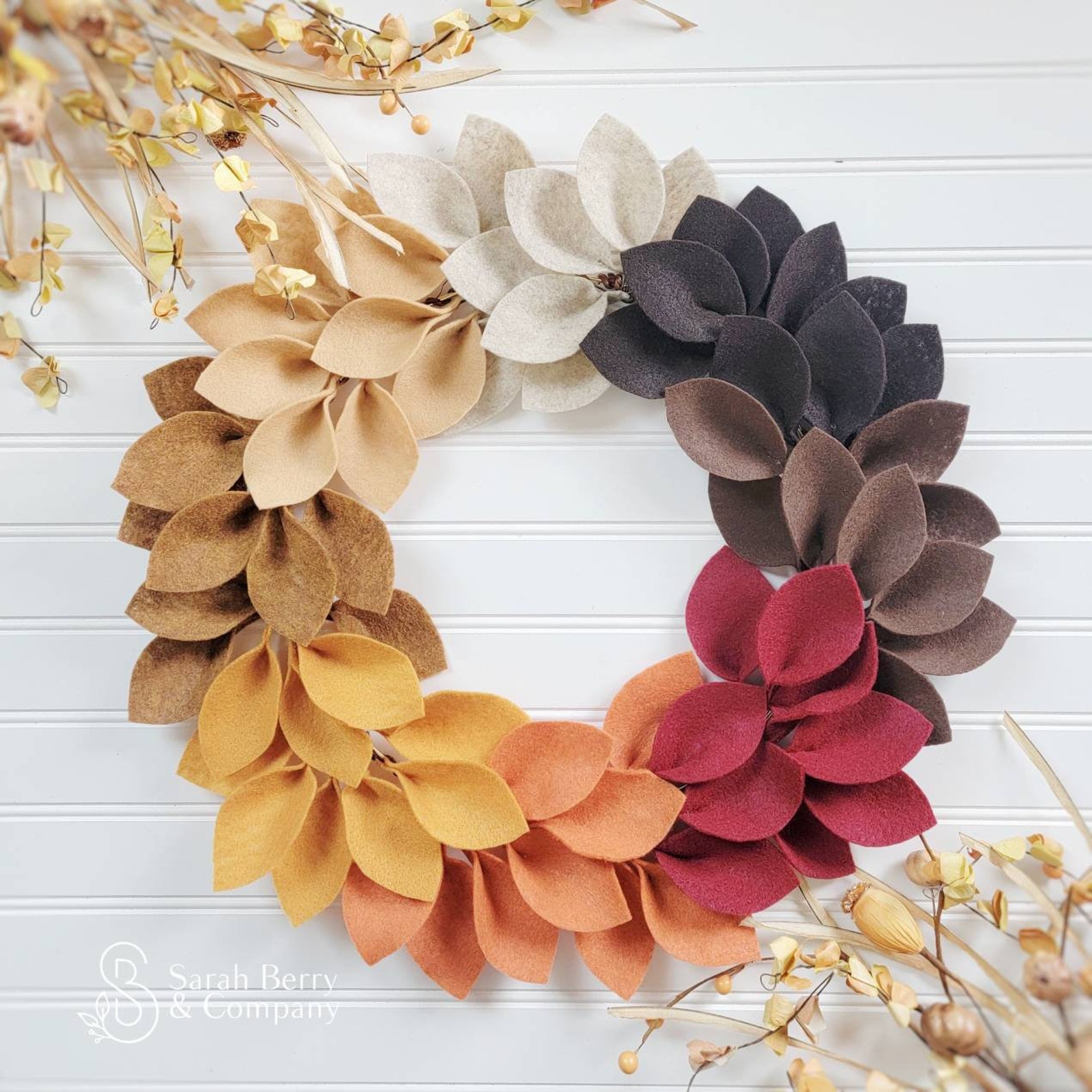 Fall Felt Leaf Wreath
Coziness and Comfort: Fall wreaths can evoke feelings of coziness and comfort. The warm colors and natural textures used in these wreaths can create a sense of warmth and contentment.
Tradition and Decor: Decorating with fall wreaths is a long-standing tradition in many cultures. They are a way of marking the changing seasons and adding a touch of festivity to homes, both indoors and outdoors.
Symbol of Change: The changing leaves and the falling of leaves from trees are symbolic of the cyclical nature of life and change. Fall wreaths can serve as a reminder of this cycle and the need to embrace change.
Seasonal Decor: Fall wreaths are often used as a form of seasonal decoration. They are a way to bring the beauty of the outdoors inside and create a festive atmosphere within homes.
Overall, the meaning of a fall wreath can vary from person to person and culture to culture, but it is generally associated with celebrating the beauty, warmth, and abundance of the fall season while also conveying a sense of welcome and tradition.
Fall Wreath with Leaves
I absolutely adore the craft of creating fall wreaths with silk leaves for kids because it combines the magic of the autumn season with the boundless creativity of young minds.
It's a craft that bridges the gap between nature and art, allowing children to explore the vibrant colors and textures of fall leaves while expressing themselves artistically.
This activity is not just about crafting; it's a journey of discovery, where children can learn about the changing seasons, experiment with colors and patterns, and develop fine motor skills as they arrange the leaves.
Paper plate
Faux fall leaves
Glue
Scissors
Hole punch
String
Plus, it fosters a sense of pride and accomplishment when they see their handcrafted wreaths adorning our home, bringing a touch of the outdoors inside.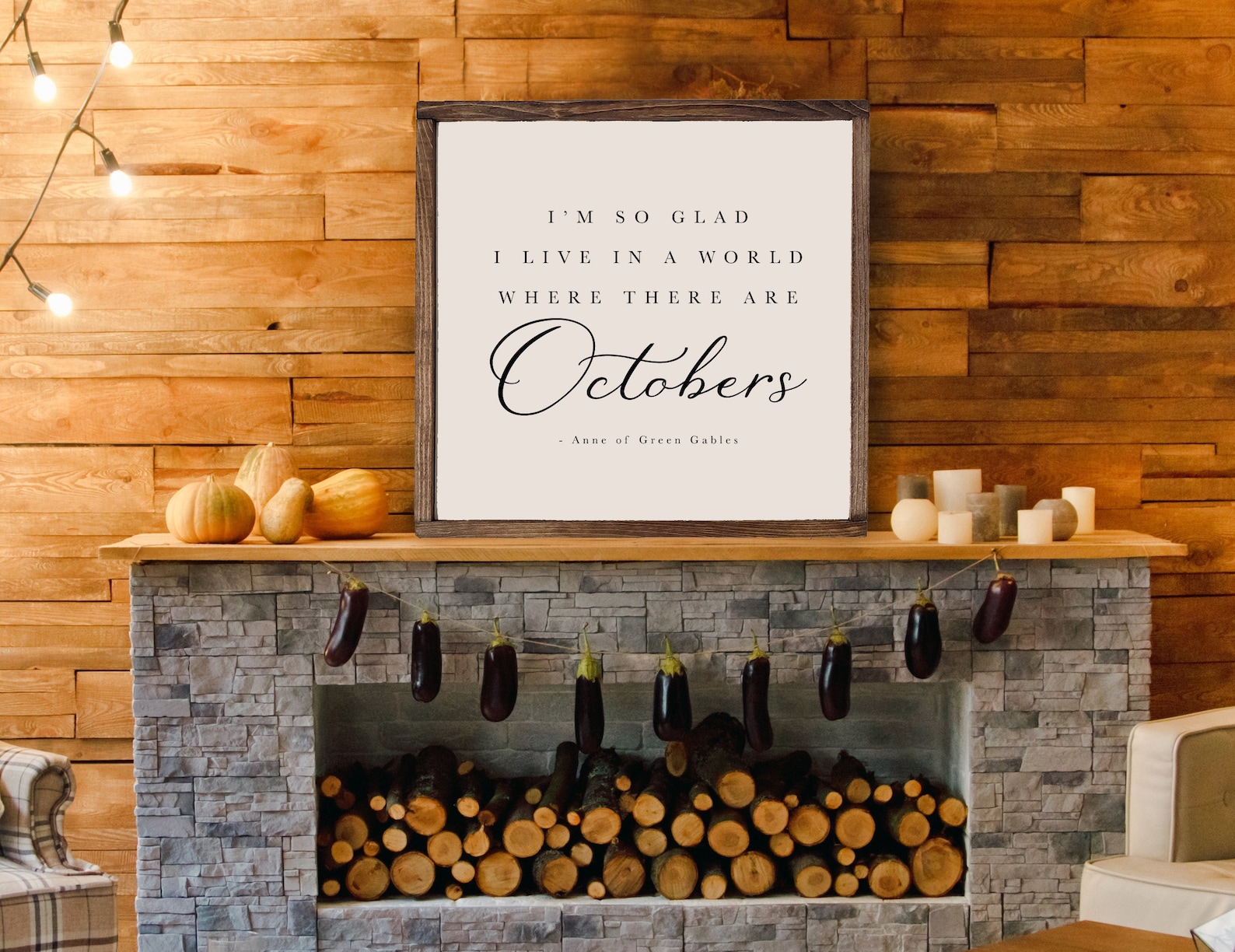 I'm so glad I live in a world where there are Octobers Sign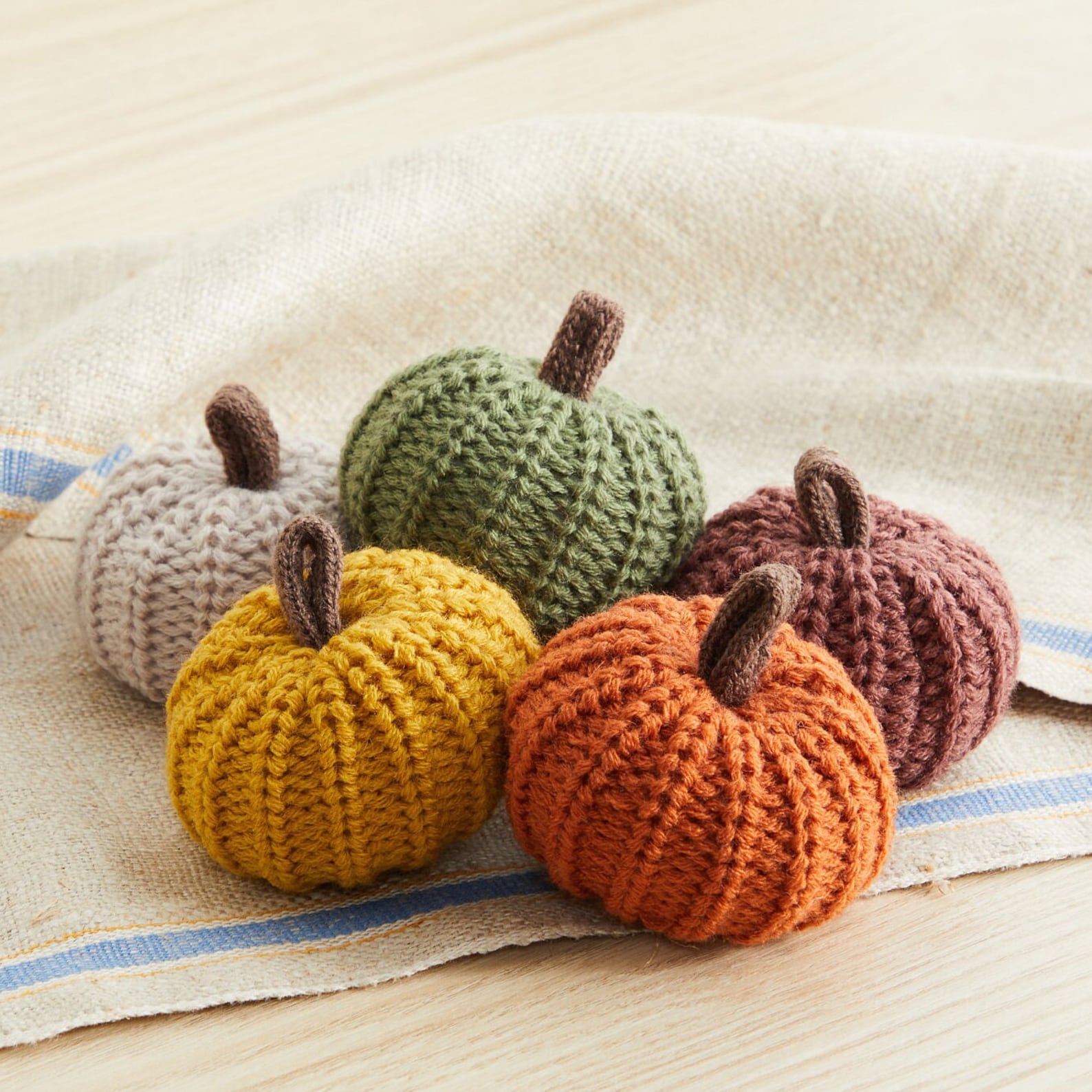 Knit Pumpkins Autumn Bowl Fillers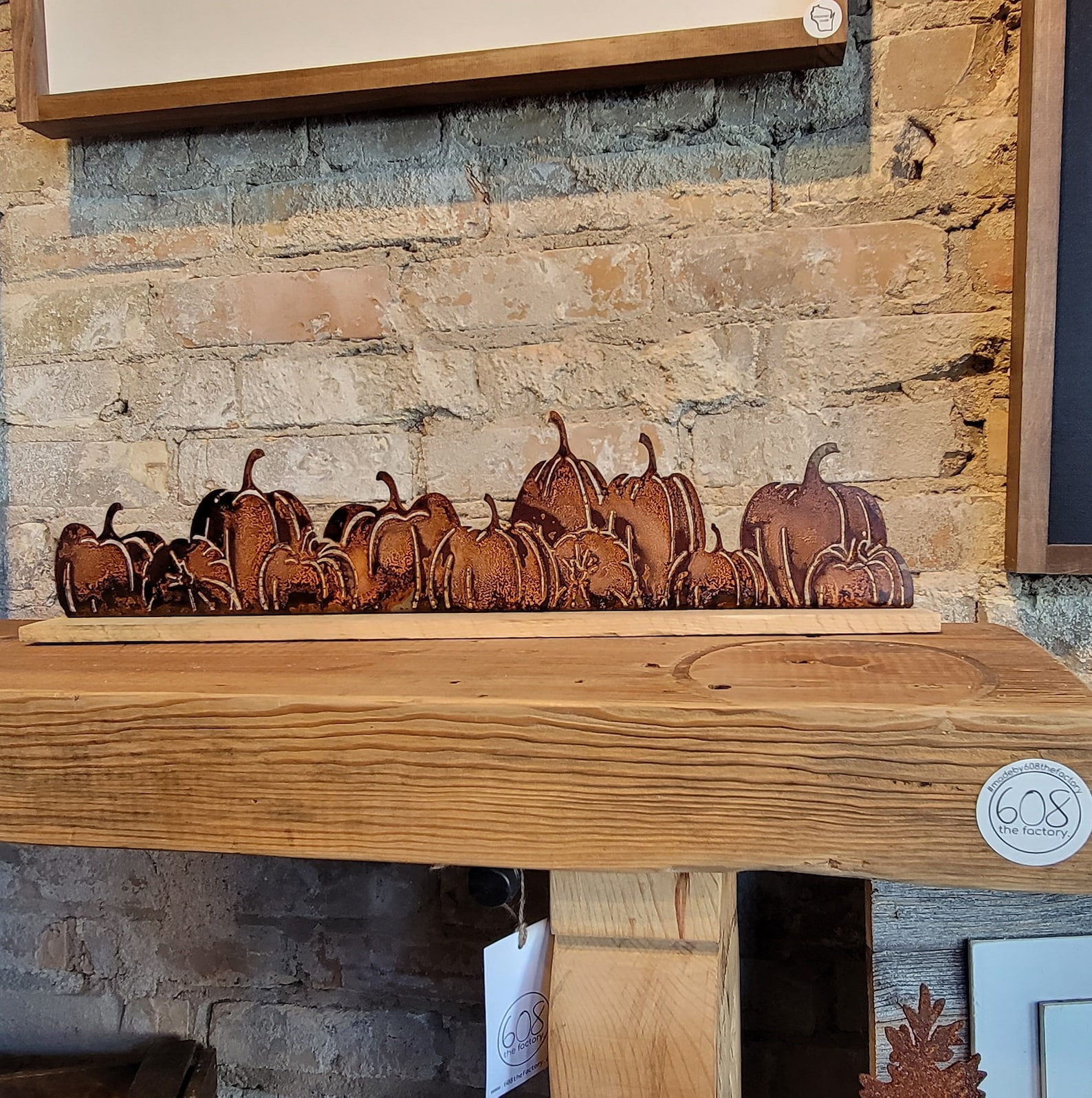 Pumpkin Patch Fall Mantel Decor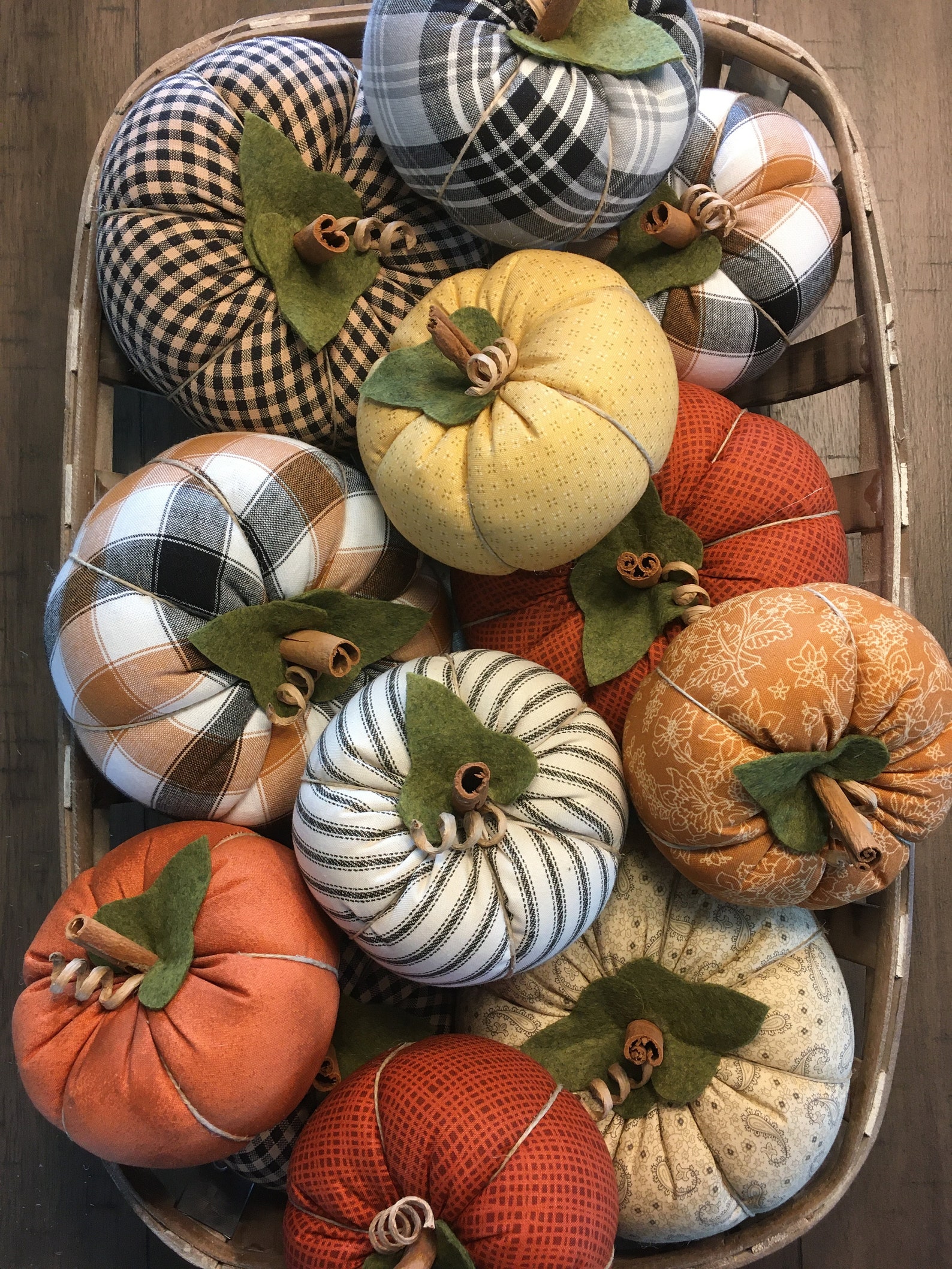 Handmade Fabric Pumpkins
Above all, it's a cherished bonding time, where we share stories about autumn and create beautiful memories together, making it a craft that's not just about aesthetics but also about the joy of learning and creating together.
Paper Plate Fall Leaf Wreath
Toung artists and nature enthusiasts! Bring the enchantment of fall leaves right into your home with our Paper Plate Fall Leaf Wreath.
Materials
Paper plate
Faux fall leaves
Glue
String
Instructions
Poke a hole in the middle of the plate with the scissors. Then, cut around the circle portion of the paper plate. Discard the middle section.
Punch a hole in the paper plate before gluing any leaves on.
Pour some glue on the plate and place a leaf down. Continue doing this around the plate and place the desired pattern for the leaves around the plate (based on what type of leaves or colors the leaves are.)
To help the leaves stick to the plate and dry well, place a weighted object on top to help it to stick until it dries.
Tie a string to the wreath and display!
Recommended Products
As an Amazon Associate and member of other affiliate programs, I earn from qualifying purchases.