Welcome to a delightful and sweet sensory adventure with our Ice Cream Sensory Bin, specially crafted for preschoolers!
Step into a world of imaginative play and sensory exploration as we combine a plastic bin with plastic ice cream cones, ice cream scoops and fun additions to create an irresistible sensory experience.
Be sure to check out our other fun sensory activities for kids!
As you approach the Ice Cream Sensory Bin, you'll be greeted by the colorful and inviting setup that mirrors a delightful ice cream parlor.
Materials for Ice Cream Sensory Play
The plastic bin serves as the perfect canvas for this playful creation, offering a spacious and safe space for little hands to explore and create.
Materials:
Within the bin, a scrumptious selection of sensory materials awaits.
Plastic ice cream cones and ice cream scoops mimic the look of real treats, allowing preschoolers to engage in pretend play as they scoop, stack and build their favorite ice cream creations.
Directions for Ice Cream Sensory Bin
Add the pom poms to the bottom of the bin.
Set the cones and the scoops inside the bin. 
Add the pony beads to a cupcake liner and set inside the bin. Scatter some of the beads around the bin if desired.
Ice Cream Counter Playset for Kids, Pretend Play

Ice Cream Truck Play Tent

LeapFrog Scoop and Learn Ice Cream Cart Deluxe

Elitoky Ice Cream Set – Sweet Treats Ice Cream Parlour Playset

Invite the child to explore the contents of the sensory bin, observing what he or she does with the items.
One neat thing my son did with this bin was sort the pom poms and the beads by the color of the cone.
This Ice Cream Sensory Bin not only offers a fun and engaging playtime but also promotes various developmental skills for preschoolers.
Through hands-on exploration, children can enhance their fine motor skills, practice counting and sorting, stimulate their creativity and develop social skills through interactive play with their peers.
Sensory Play Ideas
Children can experiment with sorting, counting and arranging these soft and colorful pom poms, enhancing their fine motor skills and sensory awareness.
The small white pom poms and pony beads bring an element of surprise and creativity to the sensory bin. Preschoolers can use them to represent toppings, sprinkles or even as imaginative elements for storytelling during their play.
The inclusion of cupcake liners sparks imaginative play as well. Children can use them to create "ice cream cones" or "sundae cups," fostering their creativity and encouraging role-playing scenarios.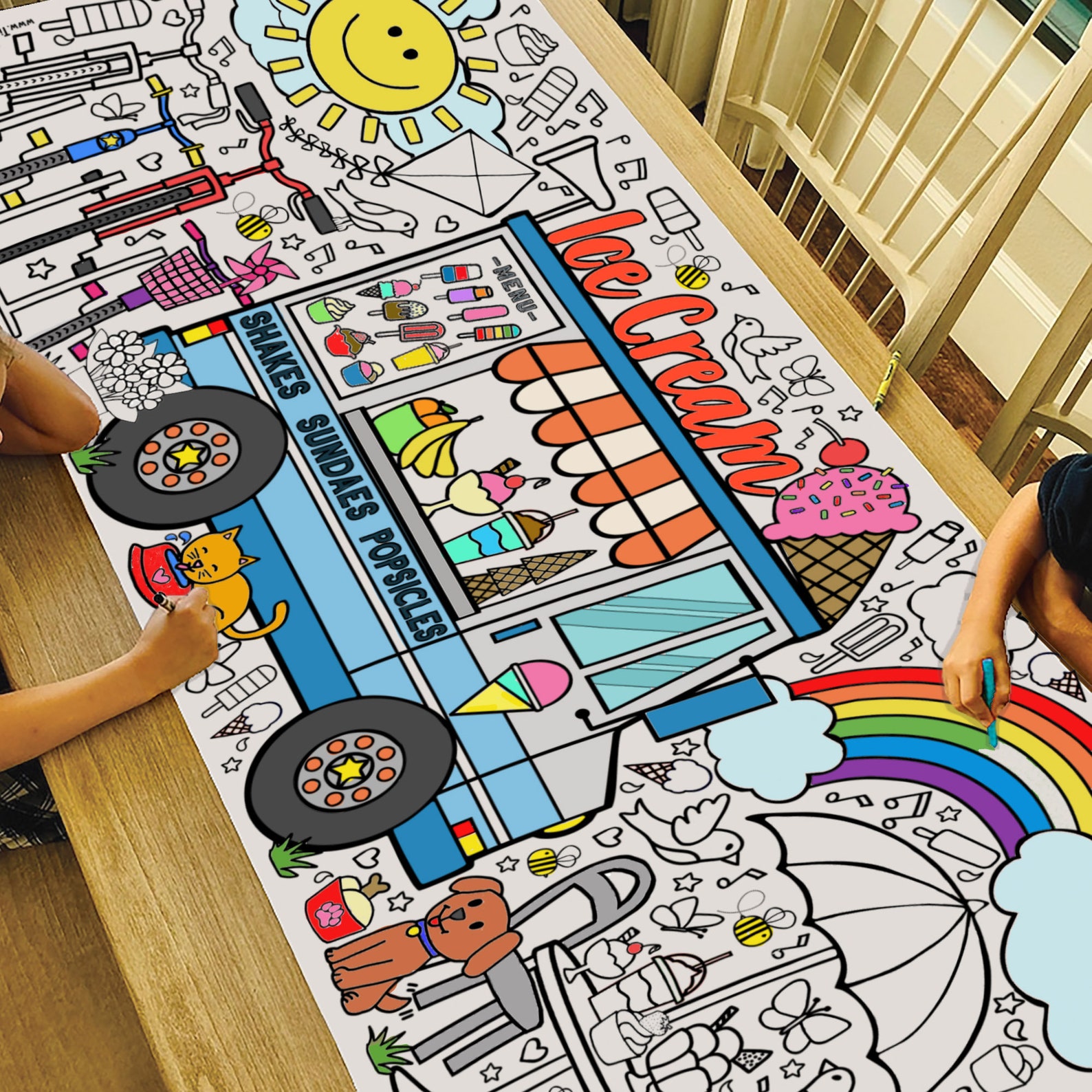 Giant Ice Cream Truck Coloring Poster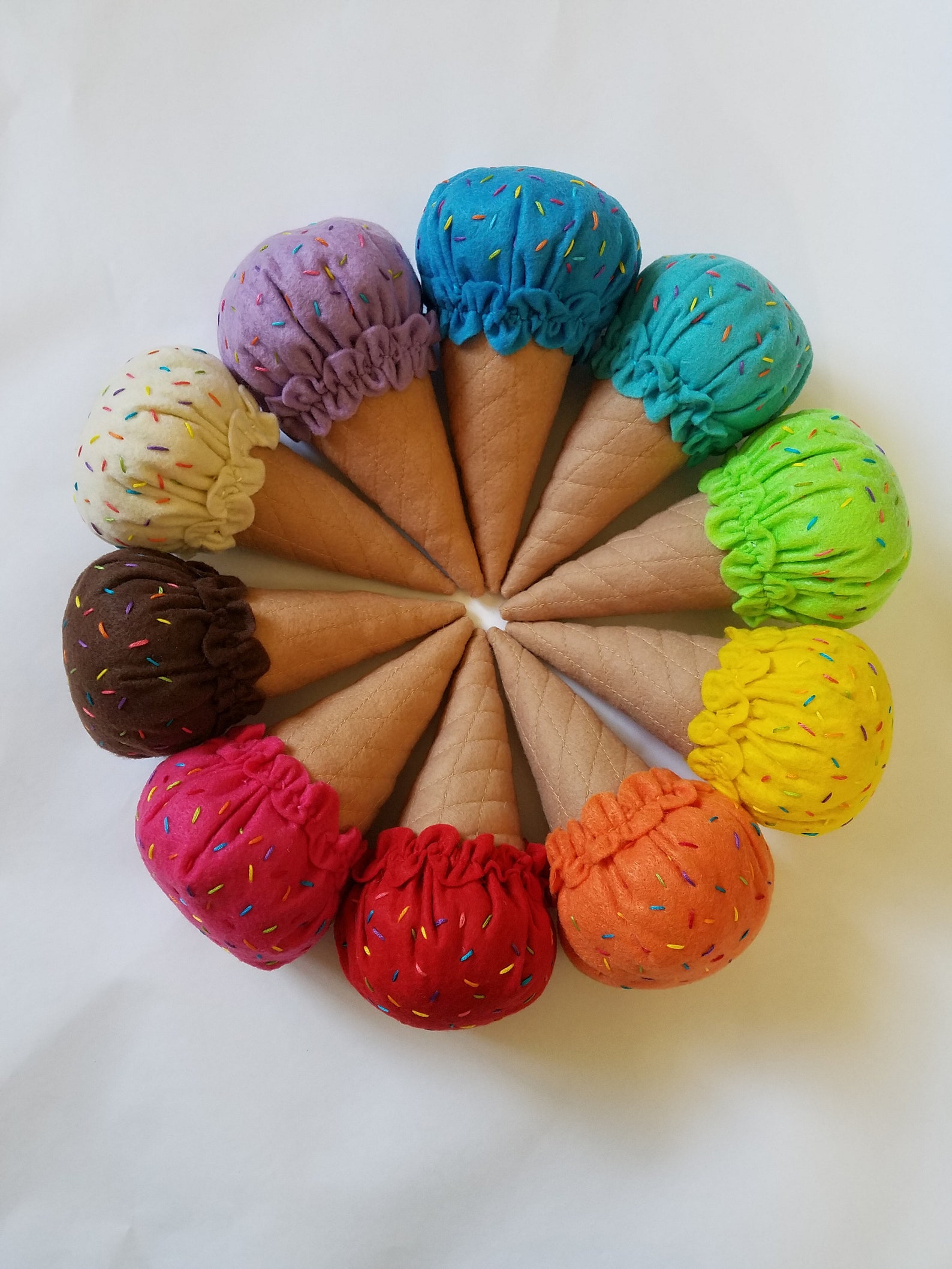 Felt Ice Cream Cones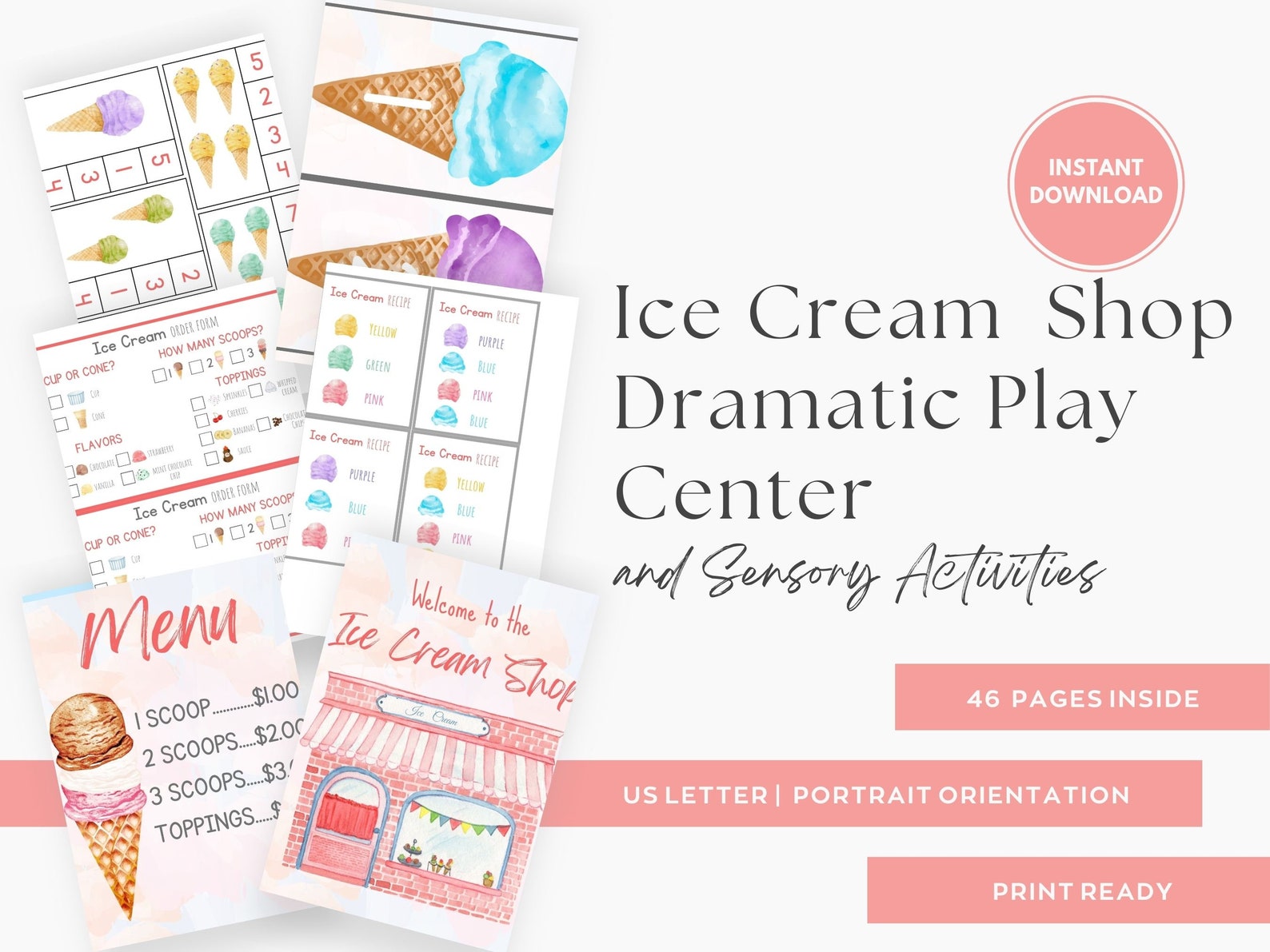 Ice Cream Shop Dramatic Play Center and Sensory Bin Activities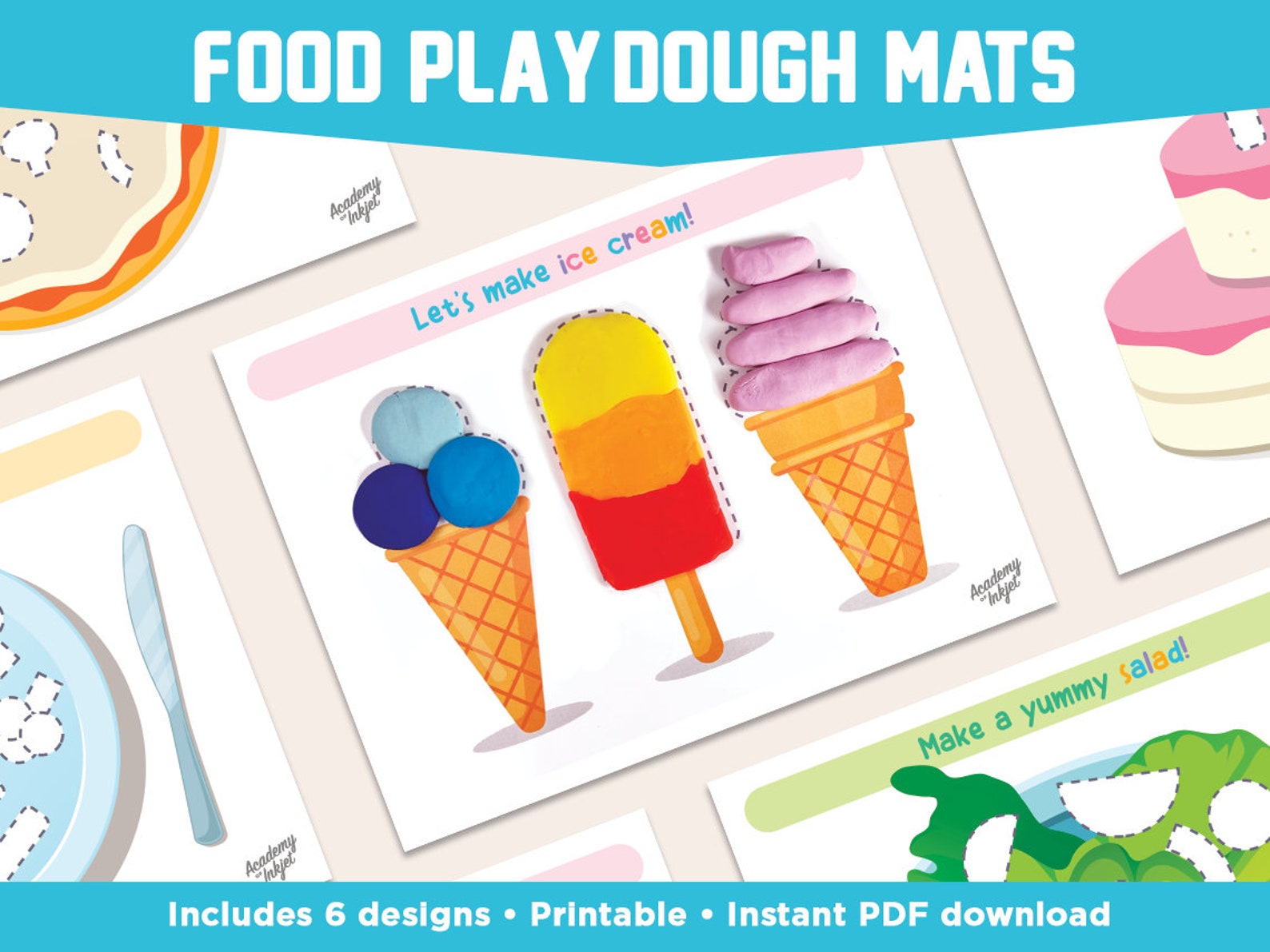 Food Playdough Mats

More Ice Cream Play Ideas
Cool off and put your feet up. Read ice cream books for your kids to get your chill on.
Puffy Paint Ice Cream Cone Craft is a favorite activities with a fellow family.
Fun Printable Activities:
So, prepare to be delighted by the joy and excitement our Ice Cream Sensory Bin brings to preschoolers.
Whether they're scooping, stacking, sorting or simply using their imaginations to create ice cream masterpieces, this sensory experience promises to be a delectable and enriching treat for young minds, leaving them with lasting memories of playtime fun.