Curious George Board Books
Jump into the whimsical world of Curious George board books – the lovable and mischievous little monkey who's a beloved character in children's literature for generations.
These board books are the perfect introduction to the world of Curious George, featuring engaging stories and vibrant illustrations that capture the spirit of curiosity and exploration.
Be sure to check out these other children's board books for toddlers and infants.
This post contains affiliate links.
Get ready to join Curious George on his exciting journeys, where laughter, learning, and the joy of discovery await on every page.
Who's Curious George
Curious George is a popular and beloved children's book character created by H.A. Rey and Margret Rey. He is an inquisitive little monkey known for his adventurous spirit and curiosity about the world around him. George is often getting into various comical and sometimes precarious situations due to his curiosity.
The original book, "Curious George," was published in 1941, and it introduced George, a little monkey who is captured in Africa and brought to live in the city by "the Man with the Yellow Hat."
Together, they have many adventures, and George's curiosity often leads to entertaining and educational experiences.
Curious George Super-Soft Machine Washable Blankie & Plush Toy
Curious George Jack in the Box
Curious George Tin Keepsake Box with Latch by Schylling
Curious George Plush Monkey
Curious George has since become a well-known and cherished character, with a series of books, television shows, and other media adaptations.
He is adored by children and adults alike for his endearing personality and the valuable lessons he teaches about curiosity, exploration, and problem-solving.
He's so popular, there's even an interactive gallery that introduces young children into the world of Curious George at the Miami Children's Museum.
When Did Curious George Come Out
Curious George, the beloved children's book character, made his first appearance in the book "Curious George" written by H.A. Rey and Margret Rey. It was published in 1941.
Since then, Curious George has become a cherished character in children's literature, with numerous books, TV shows and adaptations featuring his adventures.
Where Does Curious George Live
Curious George lives in an apartment in "the city," as depicted in the original Curious George books by H.A. Rey and Margret Rey.
While the specific city is not mentioned in the books, it's a generic urban setting where George has various adventures.
Curious George boys Assorted Tee 3-pack
Curious George Toddler Character Hoodie
Curious George Short Sleeve Tee Shirt
Curious George T Assorted Three Pack
The stories often take place in and around this city, allowing George to explore and interact with his surroundings, leading to his many curious and sometimes mischievous escapades.
What's Curious George's Dad's Name
In the Curious George series of books, the name of Curious George's "dad" or owner is often not explicitly mentioned.
George is referred to as a pet or companion of the Man with the Yellow Hat.
The Man with the Yellow Hat is George's primary caregiver and takes care of him throughout their adventures.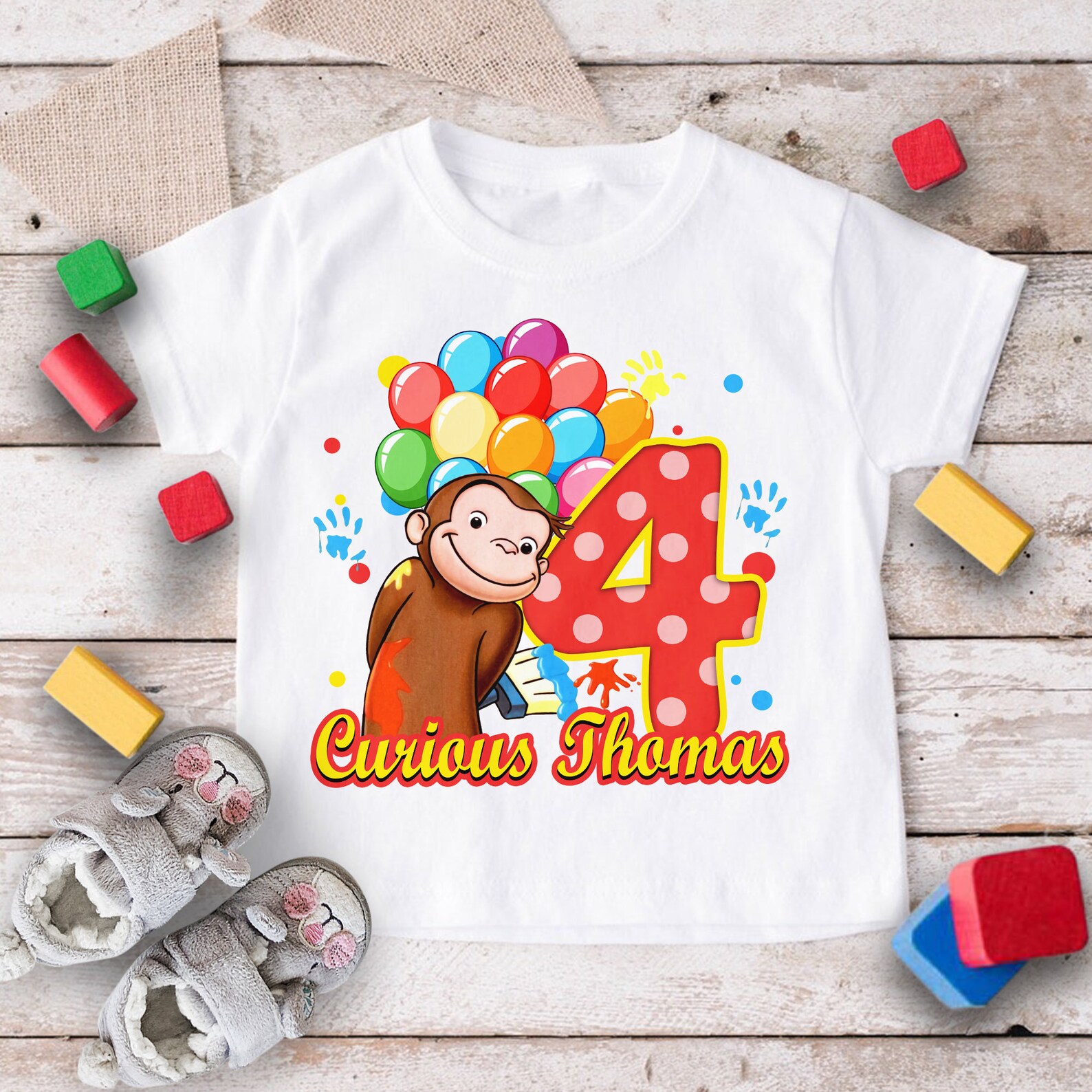 Personalized Monkey Birthday Shirt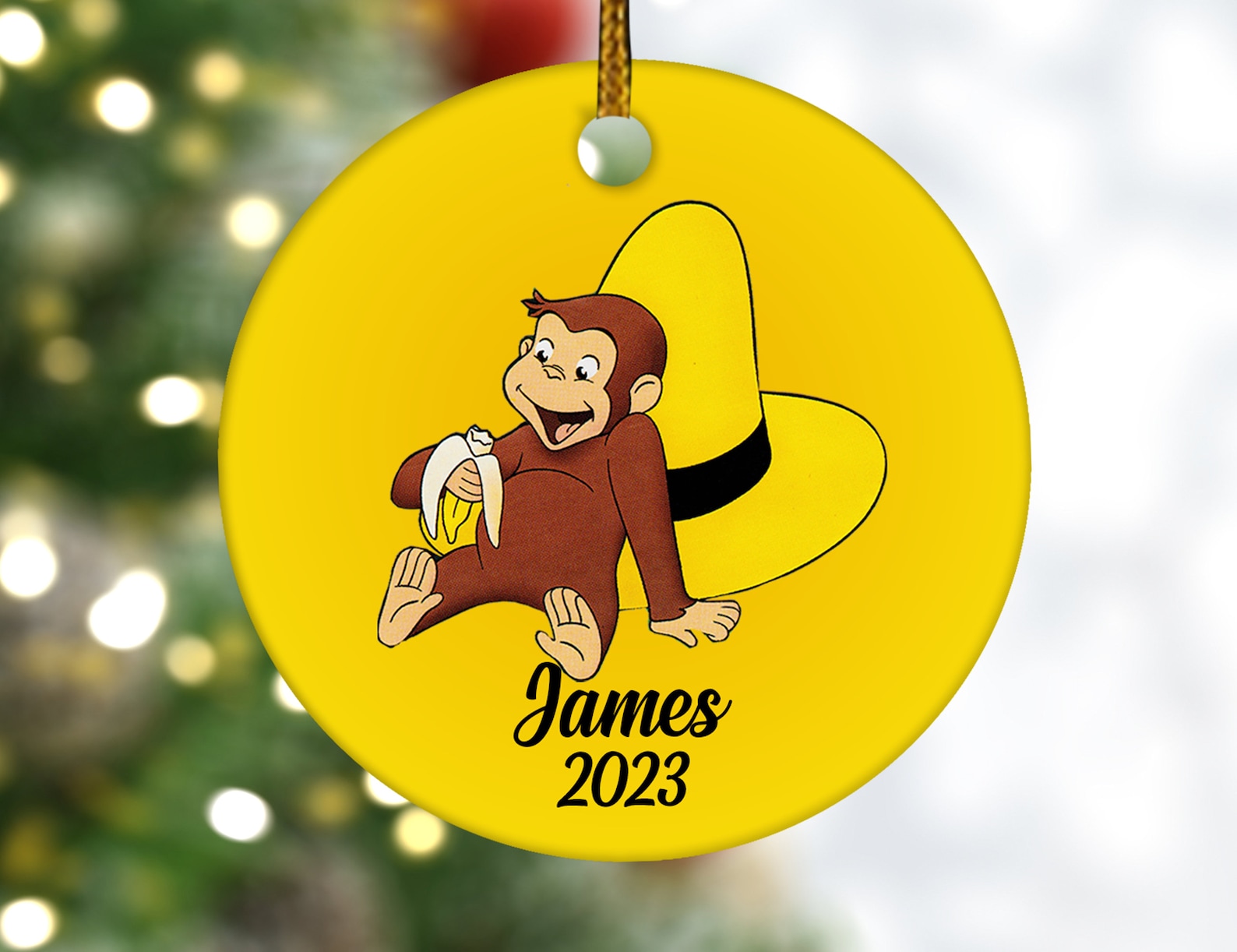 Curious George Christmas Ornament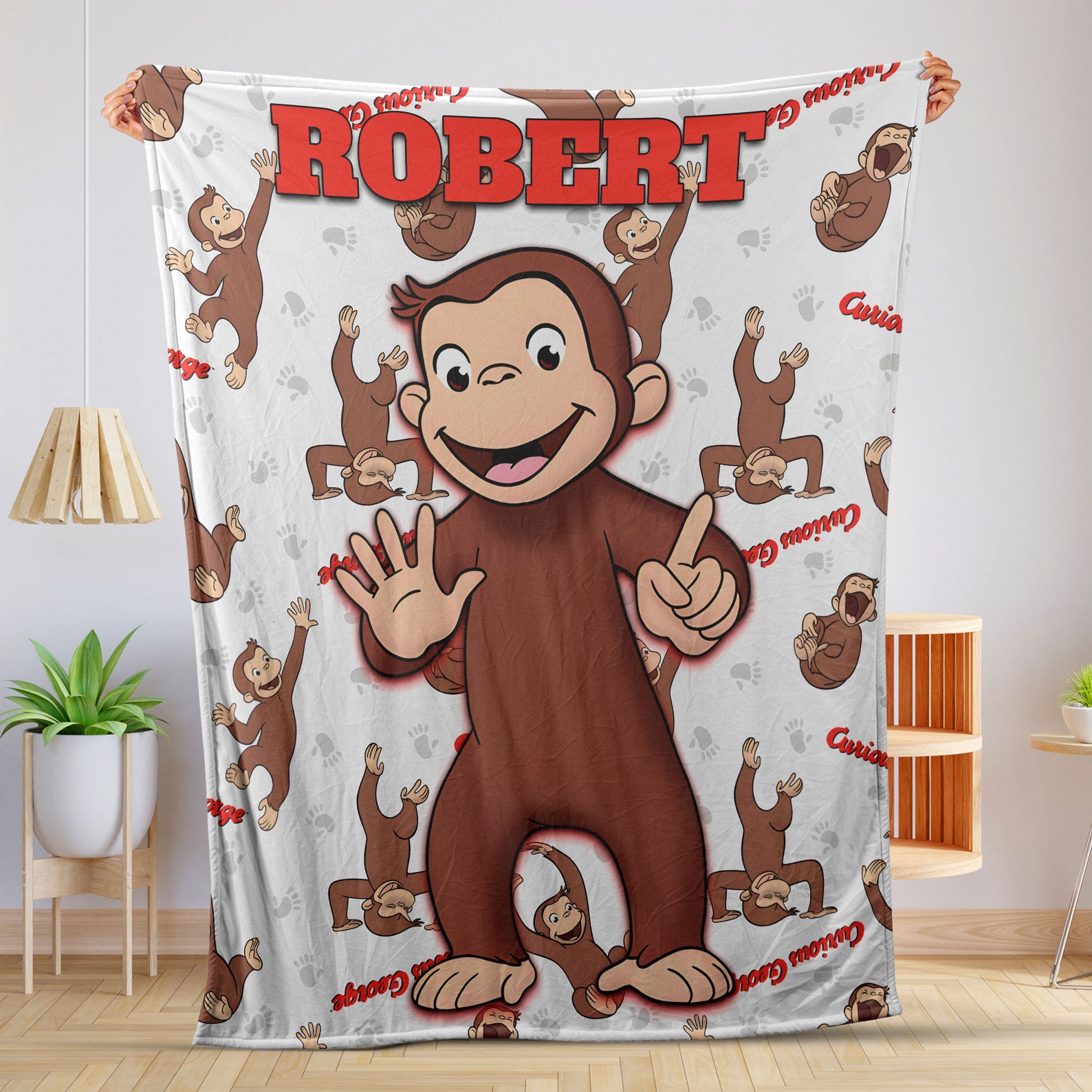 Personalized Curious George Fleece Blanket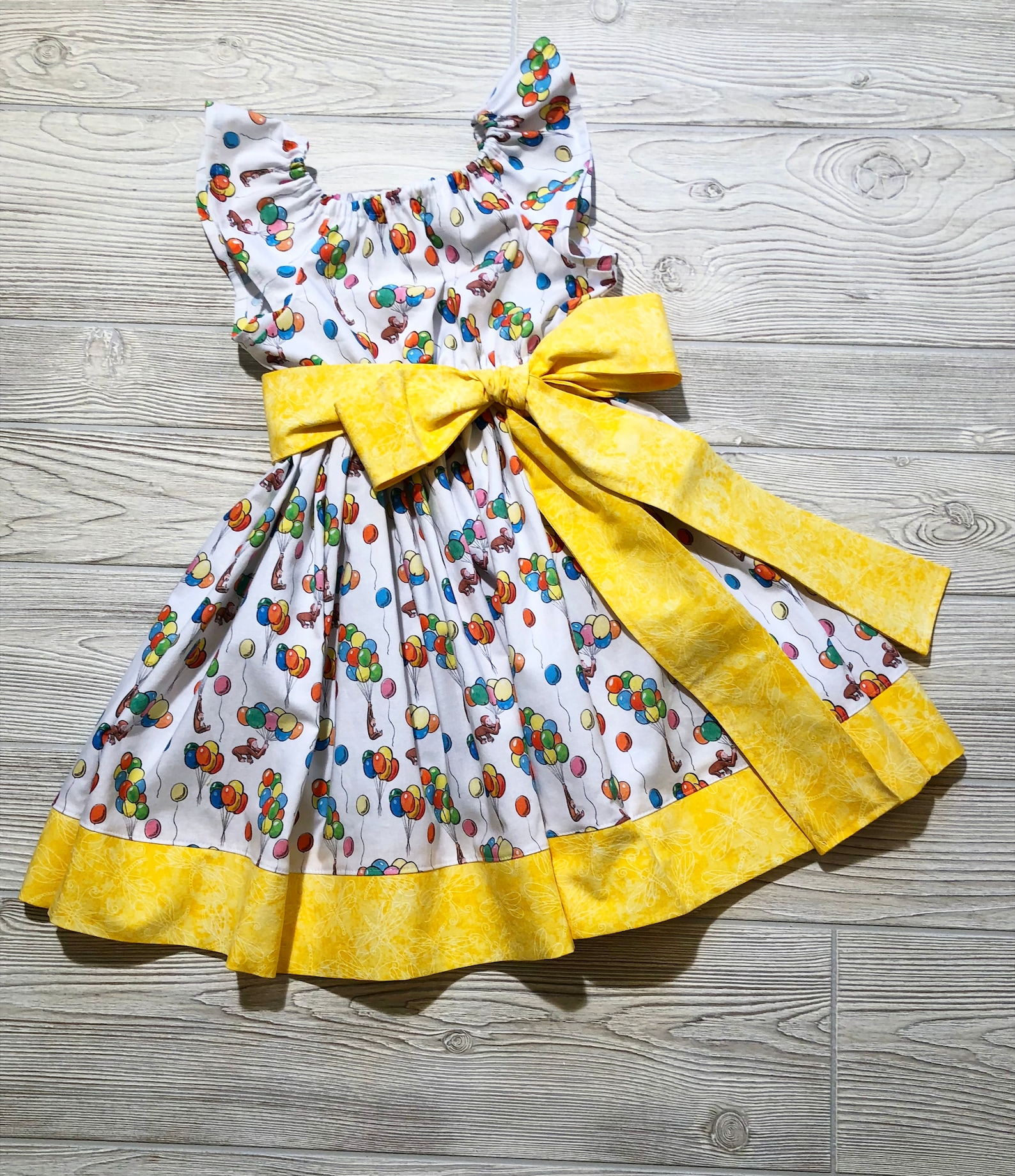 Peasant Style Dress made with Curious George Fabric

While the Man with the Yellow Hat is sometimes referred to as "Ted" in other adaptations, the original books by H.A. Rey and Margret Rey typically do not give him a specific name.
Before we jump into Curious George board books, check out there seasonal favorite boards books featuring Curious George as well.
Holidays:
Seasons:
And if your child just loves monkeys, check out Monkey Books for Kids.
Curious George Board Books
Whether he's getting into playful predicaments, discovering new things or sharing heartwarming moments with his friends, Curious George's escapades are sure to spark the imagination of young readers.
Invite your young reader to embark on adventures with Curious George, brought to life through sturdy board books designed for little hands.