Best Watermelon Salad with Feta and Lime-Cilantro Vinaigrette
This is the Best Watermelon Salad you'll find – a refreshing and vibrant combination of juicy watermelon, tangy feta cheese and aromatic herbs with a perfect Lime-Cilantro Vinaigrette. There's nothing like summer salad recipes, right?
This salad is a celebration of summer's bounty, bringing together the sweet and refreshing flavors of watermelon with the creamy and salty notes of feta cheese.
The bright red watermelon cubes provide a burst of natural sweetness, while the crumbled feta cheese adds a delightful tanginess and a creamy texture.
This post contains affiliate links.
Tossed together with fresh mint or basil leaves, a drizzle of olive oil, and a squeeze of lime or lemon juice, this salad becomes a symphony of flavors that is both light and satisfying.
Each bite offers a delightful balance of sweetness, saltiness and herbaceous freshness, making it a perfect side dish for any summer gathering or a light lunch on a hot day.
How to Pick a Ripe Watermelon
Picking a ripe watermelon is key to enjoying its juicy sweetness.
Look for a Uniform Shape: A ripe watermelon should have a symmetrical shape without any irregularities or lumps. Avoid melons with dents, bumps, or asymmetrical contours.
Check the Color and Field Spot: A ripe watermelon typically has a deep green rind, with the exception of the spot where it rested on the ground, known as the field spot. The field spot should have a creamy yellow or light yellow color, indicating that the watermelon has had enough time to ripen on the vine.
Tap and Listen: Gently tap the watermelon with your knuckles. A ripe watermelon will produce a dull, hollow sound. If it sounds overly firm or dull, it may not be fully ripe.
Examine the Skin Texture: The rind of a ripe watermelon should feel firm and smooth, without any soft spots or blemishes. Avoid melons with rough or wrinkled skin, as they may be overripe or lacking in flavor.
Check the Weight: A ripe watermelon should feel heavy for its size. When you lift it, it should provide a satisfying heft. This indicates that the melon is full of water and has reached its optimal ripeness.
Gibson Home Laurel Acacia Wood Salad Bowl Set, 3 – Piece, Acacia Wood
Annovero Serving Bowls
OXO – Good Grips 4.0 Salad Spinner-Green, Large
7 Inch Acacia Wood Salad Bowl Set
Keep in mind that different watermelon varieties may have slightly different appearances when ripe.
What is Feta Cheese?
Feta cheese is a popular cheese originating from Greece.
It is traditionally made from sheep's milk or a combination of sheep's and goat's milk, although some varieties may use cow's milk.
It has a crumbly texture and a tangy, salty flavor that adds a unique taste to dishes.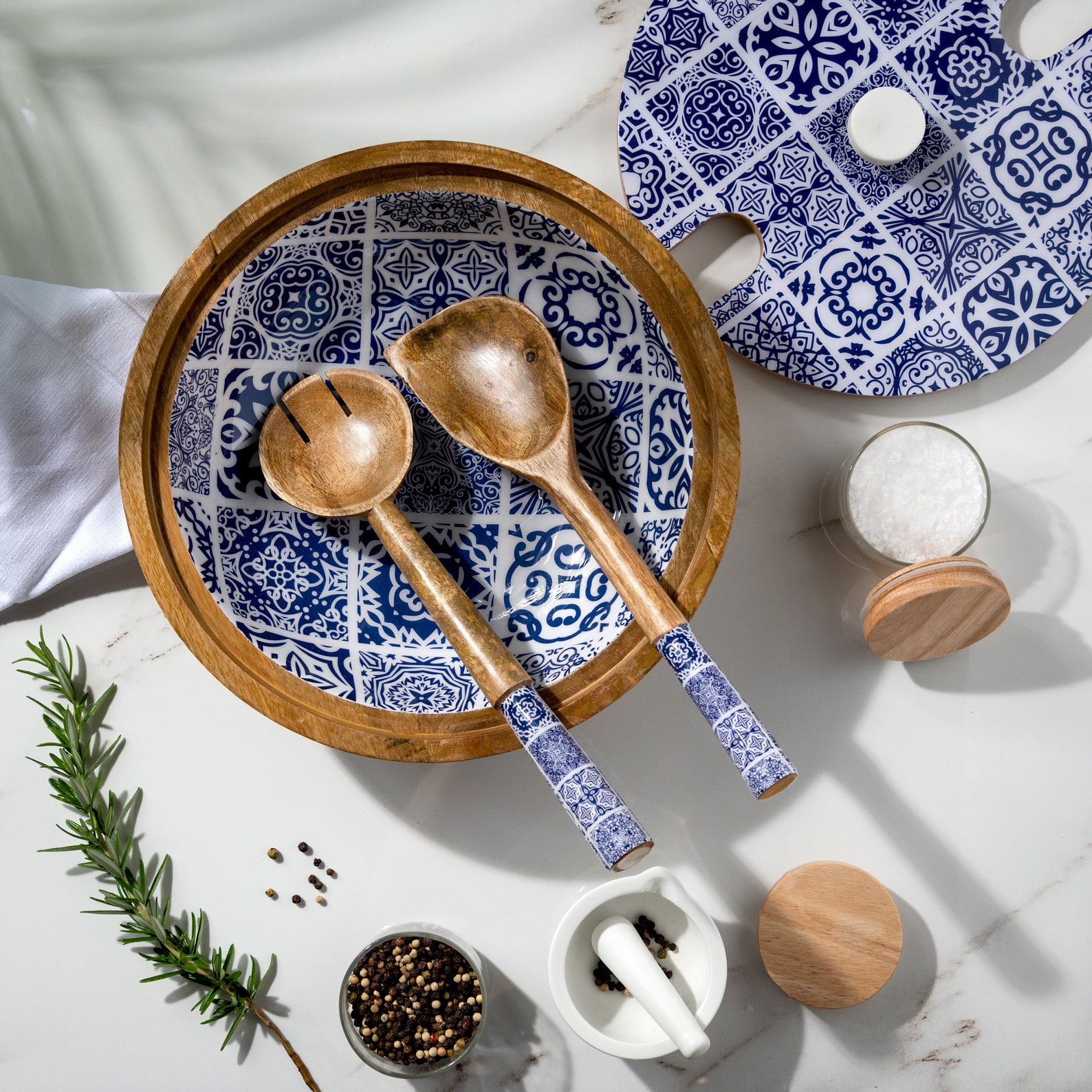 Handmade Mango wood Decorative Wooden Salad Bowl Se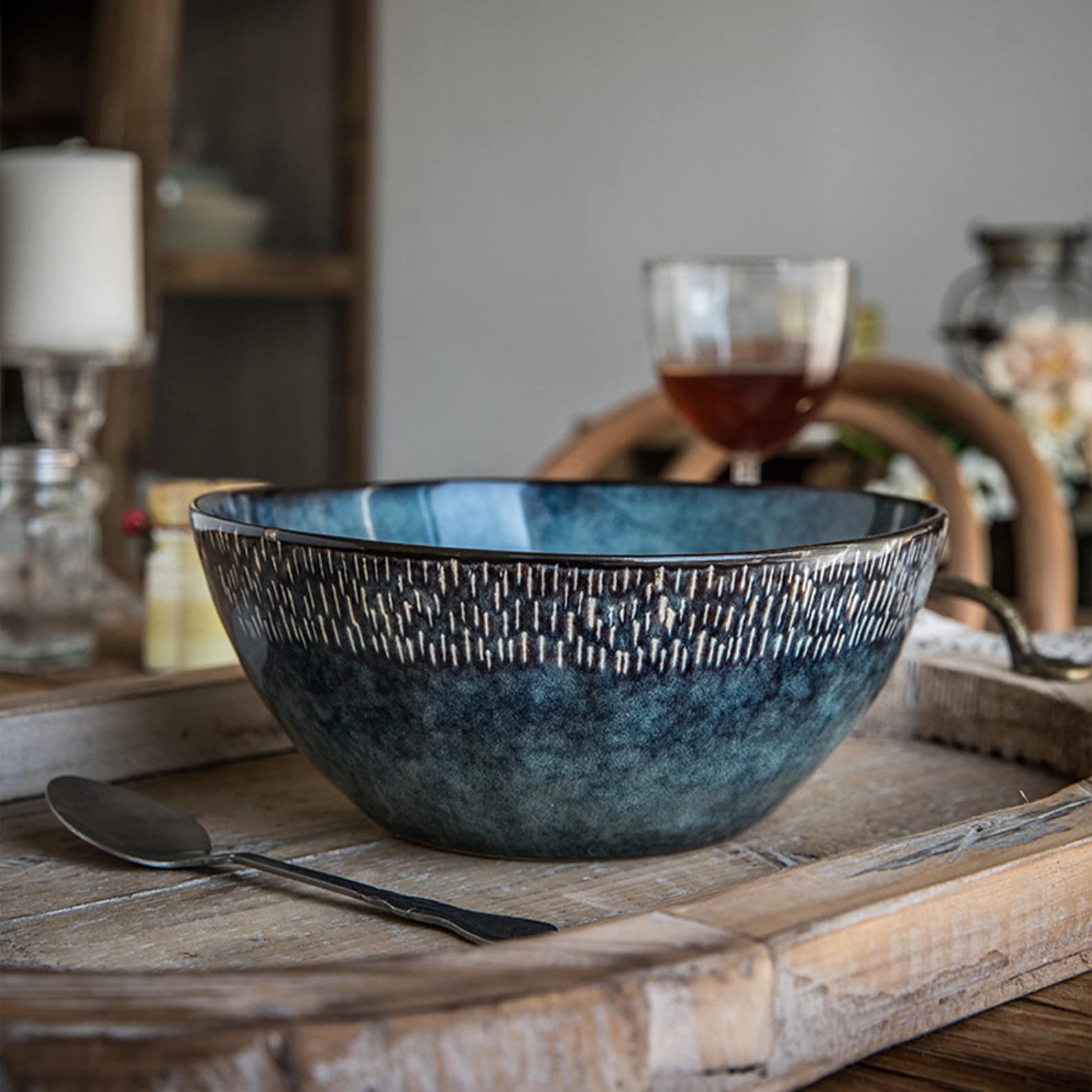 8″ blue bowl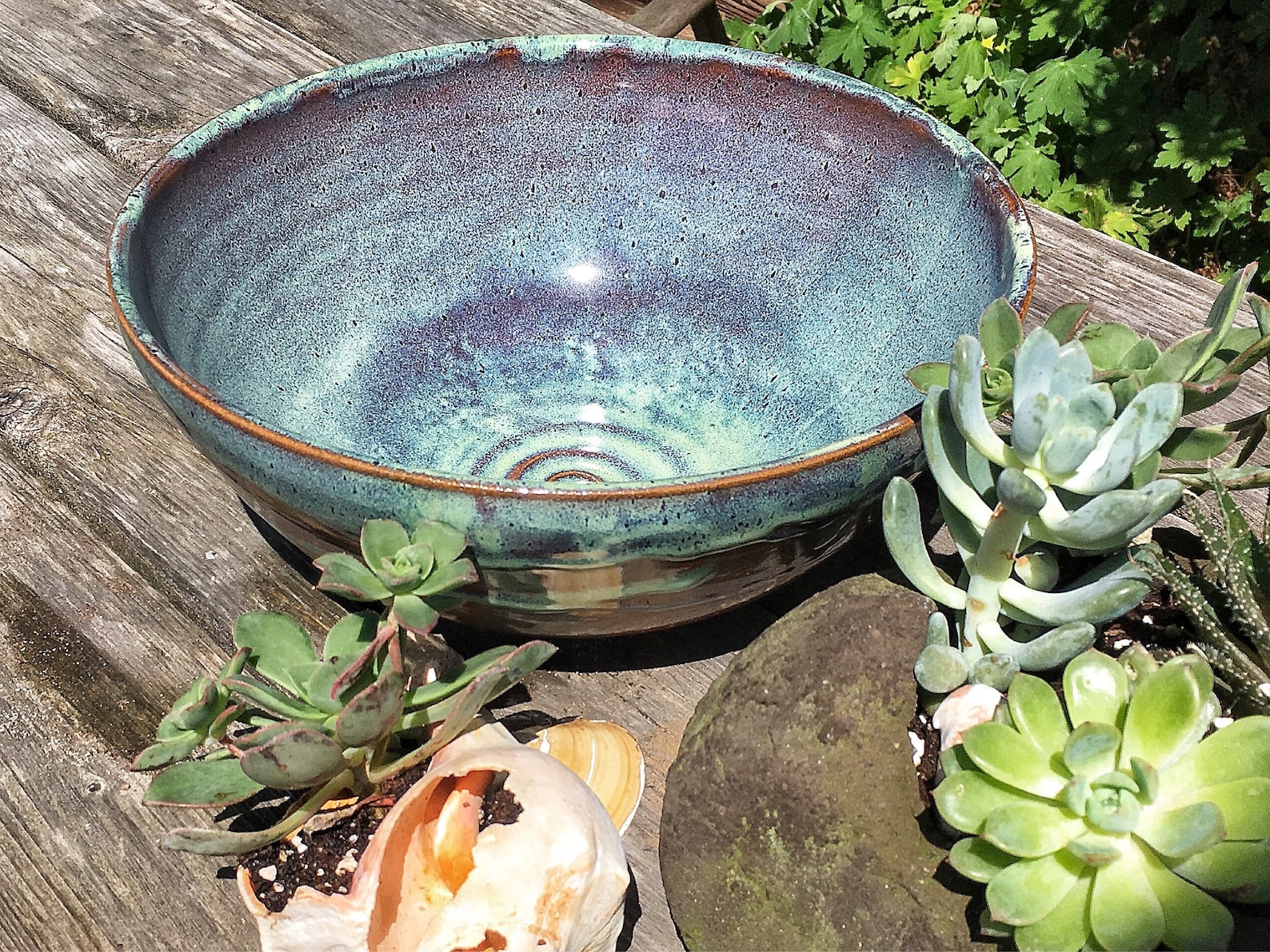 Turquoise Salad Bowl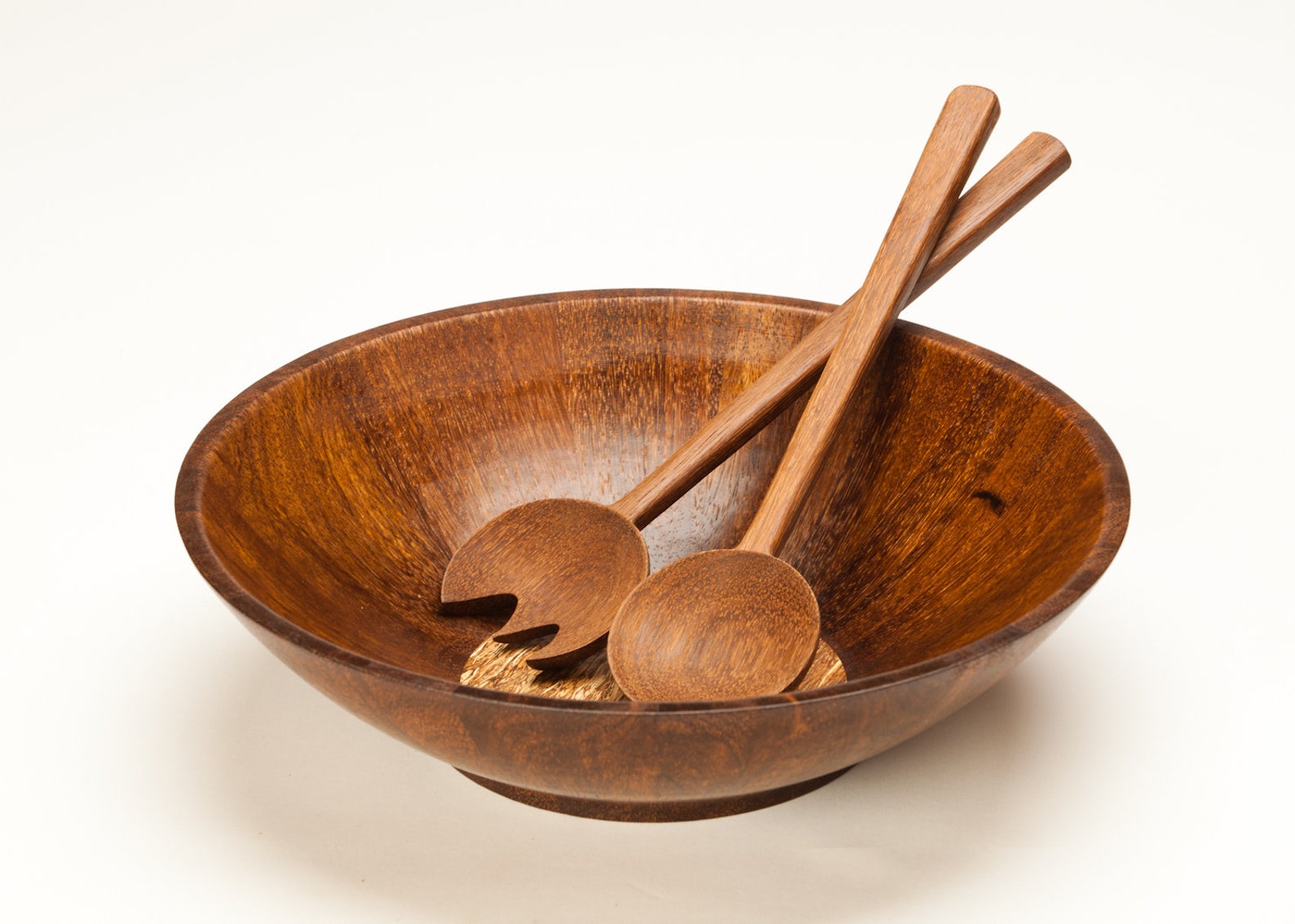 Wooden Serving Bowl
The combination of feta cheese and watermelon in a salad is a classic pairing that offers a delightful contrast of flavors.
Overall, the combination of sweet watermelon and tangy feta cheese creates a refreshing, flavorful and visually pleasing salad that is enjoyed for its unique taste profile and textural contrast.
More Watermelon Recipes!
It's hard to beat homemade Watermelon Gelato loaded with favorite summertime flavors that's as cold and creamy as it is sweet and delicious.
Quench your thirst and stay refreshed this summer with the delightful and hydrating Watermelon Water!
Or try this Watermelon Juice Recipe as well as Watermelon Lemonade Recipe. It's going to have you rethinking how you refresh yourself this summer.
With its vibrant colors and delicious flavors, this watermelon salad with feta cheese is sure to become a favorite among both adults and kids alike!
Cuisinart 12-Piece Kitchen Knife Set
Mixing Bowls with Lids
Plastic Cutting Board, Set of 4
Plastic Measuring Cups and Spoons Set
Best Watermelon Salad
This is the Best Watermelon Salad you'll find - a refreshing and vibrant combination of juicy watermelon, tangy feta cheese and aromatic herbs with a perfect Lime-Cilantro Vinaigrette.
Ingredients
Salad Ingredients:
1 small round seedless watermelon, cut in half with flesh removed
3 oz. feta cheese, cut into evenly sized pieces
3 cups fresh arugula, cleaned and dried
Lime-Cilantro Vinaigrette Ingredients
2 T. fresh lime juice
3 T. fresh cilantro, washed, dried and chopped into small pieces
3 T. grapeseed oil
1 t. Dijon mustard
1 T honey
2 t. ground cumin
2 t. sea salt
½ t. pepper
Instructions
If possible, make the lime-cilantro vinaigrette in advance to give the flavors a chance to meld. Combine all ingredients in a small glass bowl (or salad dressing shaker) and whisk to combine thoroughly. Taste and adjust seasonings as desired.
Cut small watermelon in half, then remove and put flesh in a glass bowl.
Add feta and washed arugula to glass bowl along with the watermelon. Top with vinaigrette and toss to combine. Season with salt and pepper, to taste.
Notes
Tip: Serve this salad in a fun way and use the empty watermelon halves as serving bowls for the finished salad. 
Recommended Products
As an Amazon Associate and member of other affiliate programs, I earn from qualifying purchases.
Nutrition Information:
Yield:

2
Serving Size:

1
Amount Per Serving:
Calories:

390
Total Fat:

30g
Saturated Fat:

8g
Trans Fat:

0g
Unsaturated Fat:

20g
Cholesterol:

38mg
Sodium:

2798mg
Carbohydrates:

25g
Fiber:

2g
Sugar:

20g
Protein:

8g
Nutrient values are only estimates provided by online calculators. Various factors can change the nutritional information in any given recipe.