This is a sponsored post written by me on behalf of Straight Talk Wireless. All opinions are 100% mine.
Phone plans can be expensive. Every time I sign up for a plan, I'm always shocked at all of the hidden charges! But there is a solution — Walmart has extended their everyday low prices to phones and phone plans with Straight Talk Wireless.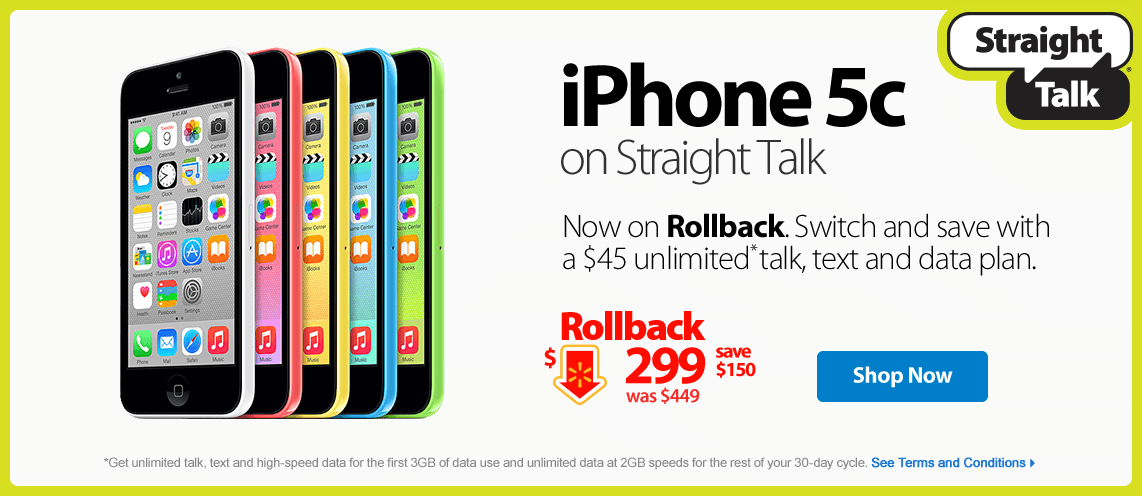 Besides the low price, the best thing about Straight Talk Wireless is you don't have to sign up for a contract! You also get to keep your phone, your phone number and your network with the Straight Talk Bring Your Own Phone program. Plus, no-contract plans are also perfect for the first-time phone owners in your family. You pay-as-you go, offering flexibility and convenience.
All you have to do is go to Walmart and check out Straight Talk Wireless. You can get up to 3GB of high-speed data, unlimited talk and unlimited texts for just $45 a month. That is definitely more than any other $45 plan out there!
Do you have any idea what you can do with 3GB of data? That is equal to:
153 hours of Facebook browsing
85 hours of Google Maps usage
105 hours of Pandora
2,460 webpage views
41,900 emails
1,920 Flickr image uploads
Think about how much you could be saving!