This is a sponsored post written by me on behalf of King Digital Entertainment for IZEA. All opinions are 100% mine.
Uh oh. The creators of Candy Crush and Farm Heroes Saga (two of my favorite games) are at it again! And I fear they may have another hit on their hands… ha!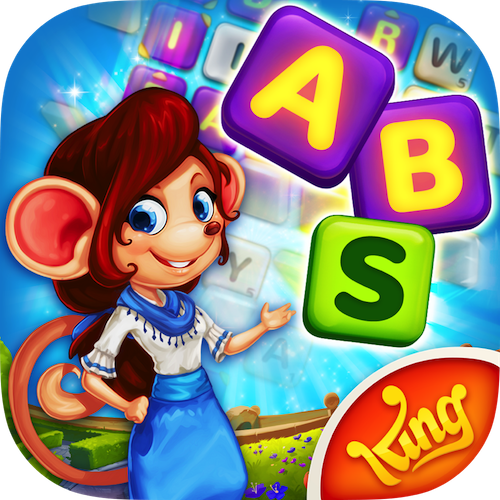 AlphaBetty is the first word-based "saga" game from King Digital. The am of the game is to create words using the letters on the board… but the letters must be connected in some way. It doesn't matter what direction you connect the letter.
At first it took a little getting used to, but after a couple of rounds, my eyes started to spot word combinations much easier. Oh yes… I can see myself playing this game for a while.
As you move in the rounds,AlphaBetty adds multipliers, as well as tiles that blow up and give yo uthe points of the surrounding letters. I'm curious to see what they come up with as the game progresses!
IMPROVE YOUR SPELLING WITH ALPHABETTY
Beyond the game, AlphaBetty Saga's creator, King, recently released a survey to help summer travelers avoid spelling mistakes during their summer travel. Do you know the newly identified Top 10 Most Difficult U.S. Cities to Spell, also including the Top 5 Most Difficult U.S Cities to Spell Infographic?

By playing AlphaBetty, you can improve your spelling and avoid any summer travel errors by being sharp with their spelling words.
I'm heading off on a trip with just the boys… and you all know what will be on my iPhone!
AlphaBetty Saga is now available to download for FREE on Apple App Store, Google Play and Facebook. 
Follow the Betty on Twitter or AlphaBetty Saga Facebook Page